Today, Amarit Charoenphan announced that he has been selected as part of the inaugural cohort of Obama Foundation Leaders: Asia-Pacific, a cross-section of 200 emerging civic leaders from 33 nations and territories in the region, who will convene in Kuala Lumpur, Malaysia from December 10-14. The 200 Leaders represent public, private, and non-profit sectors, and they work on a variety of issues, ranging from education to environment to entrepreneurship.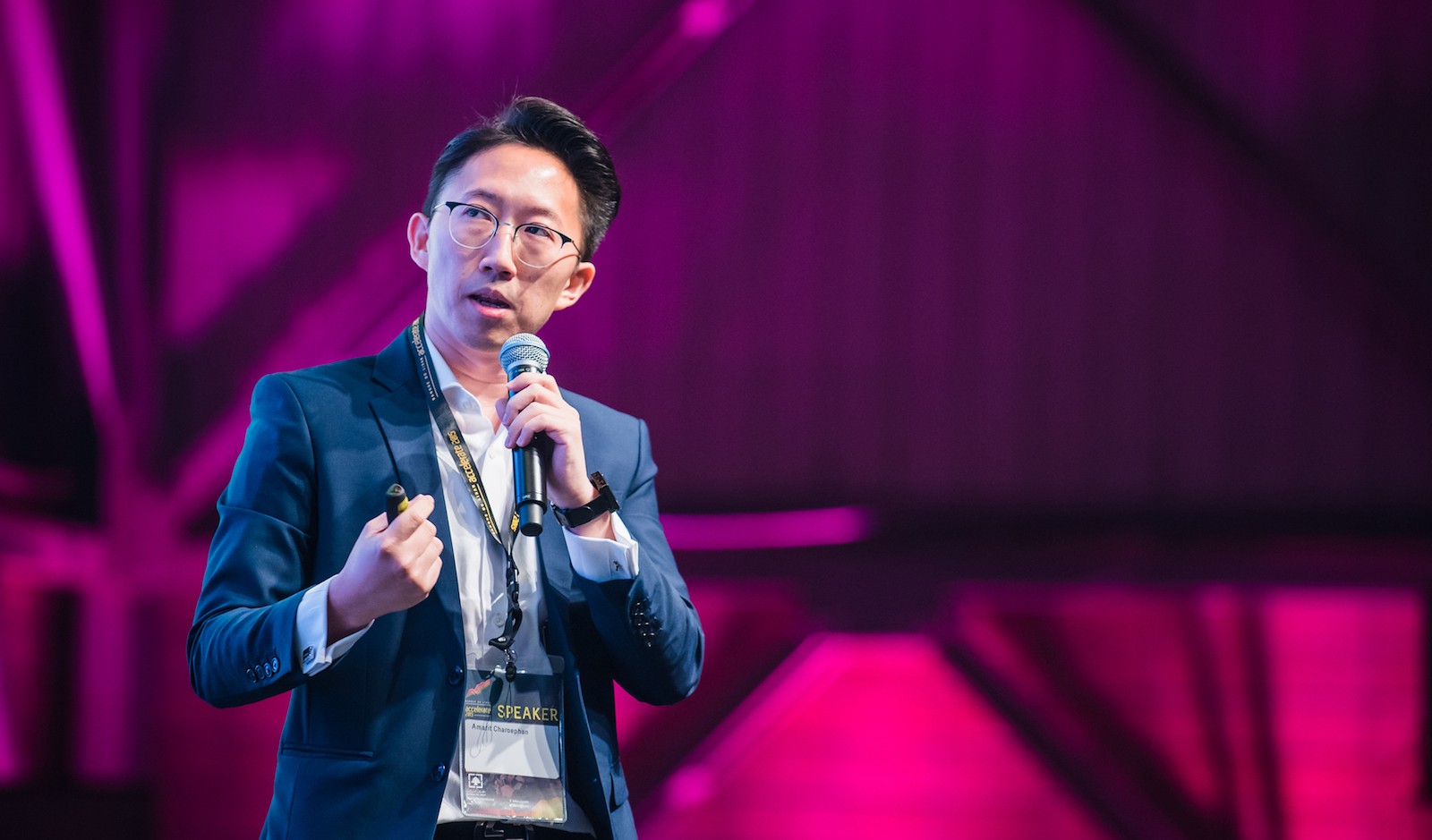 Amarit Charoenphan is the Executive Chairman and Co-founder of HUBBA, Thailand's first and largest coworking space and community that is part of Google for Startups Partner Network (the only partner hub in Thailand). He is also the Chief Connection Officer and Cofounder of Techsauce, one of Southeast Asia's leading technology media and events company that organizes Techsauce Global Summit, which is widely considered as Asia's biggest and best tech summit attended by close to 20,000 attendees in 2019. His passion for building the startup community over the past 8 years and to help entrepreneurs grow has led him to angel invest in many of the leading technology startups in Asia and actively mentors and coaches over 100 different startups founders annually as well as ecosystem hubs and leaders in over 30 cities on how to build thriving entrepreneurial communities.
Inspired by the book Big World, Small Planet: Abundance within Planetary Boundaries by Johan Rockström, Mattias Klum, and Peter Miller, Amarit's life mission is to help entrepreneurial ecosystems flourish across Asia by combining capital, education and programs, talent and cutting edge research and physical spaces to accelerate scalable solutions that will help achieve the UN Sustainable Development Goals before the world runs out of time. With the help of the Obama Foundation Leaders: Asia-Pacific community, he hopes to unite people from around the world by creating a startup city, where up to 10,000 of the world's brightest minds, technologists, entrepreneurs and investors can come together to accelerate their solutions to solve the world's problems faster and together at a transplanetary scale.
The Leaders: Asia-Pacific gathering will serve as the kick-off event for a year-long leadership program and is designed to further inspire, empower, and connect the emerging leaders to change the world. While in Malaysia, the Leaders will be joined by prominent speakers and thought leaders who will discuss topics such as progress and opportunity in the Asia-Pacific region, values-based leadership, and the intersection of purpose and entrepreneurship during a series of plenary sessions.
In addition to President and Mrs. Obama, confirmed speakers include:
YB Hannah Yeoh, Malaysia's Deputy Minister of Women, Family, and Community Development;
Tan Sri Dr. Tony Fernandes, Malaysian entrepreneur and co-founder of AirAsia;
Dr. Oyun Sanjaasuren, Director of External Affairs at the Green Climate Fund;
Tim Brown, co-founder of Allbirds;
Arthur Huang, Taiwanese entrepreneur and founder of Miniwiz;
Helianti Hilman, Indonesian entrepreneur and founder of JAVARA;
Aaron Maniam, member of the Singapore Administrative Service; and
Pat Dwyer, Director and founder of The Purpose Business.
The five-day convening in December will also consist of skill-building workshops, leadership development training, and opportunities for Leaders to connect with one another. Leaders will have a chance to apply their skills and knowledge to various real-world scenarios while using creative, values-driven approaches to problem-solving. Additionally, to underscore the important relationship between service and leadership, Leaders will participate in a community service project.
Although the gathering is closed to the general public, the plenary sessions will be made available via livestream at obama.org.
Each Leader's journey of growth will continue remotely for a year after the gathering, through webinars and a virtual speaker series, as well as support, amplification, and other opportunities from the Foundation.
The Asia-Pacific program follows the Obama Foundation's inaugural international Leaders program launched in Africa in 2018 and represents the Foundation's commitment to the region, along with the belief that these emerging leaders, through the extraordinary work they do in their own communities, have the potential to positively affect change across the globe.
Meet the inaugural Leaders: Asia-Pacific cohort and learn more about the program here.
To learn more about Amarit Charoenphan or HUBBA / Techsauce, click www.bit.ly/aboutaim, www.hubbathailand.com, www.techsauce.co, www.techsauce.co/en, http://summit.techsauce.co