Markus is a co-founder of the Startupbootcamp accelerator and also now a co-founder of tryb which is an investment firm in technology and finance. Through Startupbootcamp, Markus invested in more than 30 companies in the last two years and also worked with more than 150 companies across different markets and segments. With four co-founders, tryb is mainly a growth-stage investor in companies who are transforming the financial services space, but they also do some seed stage investments.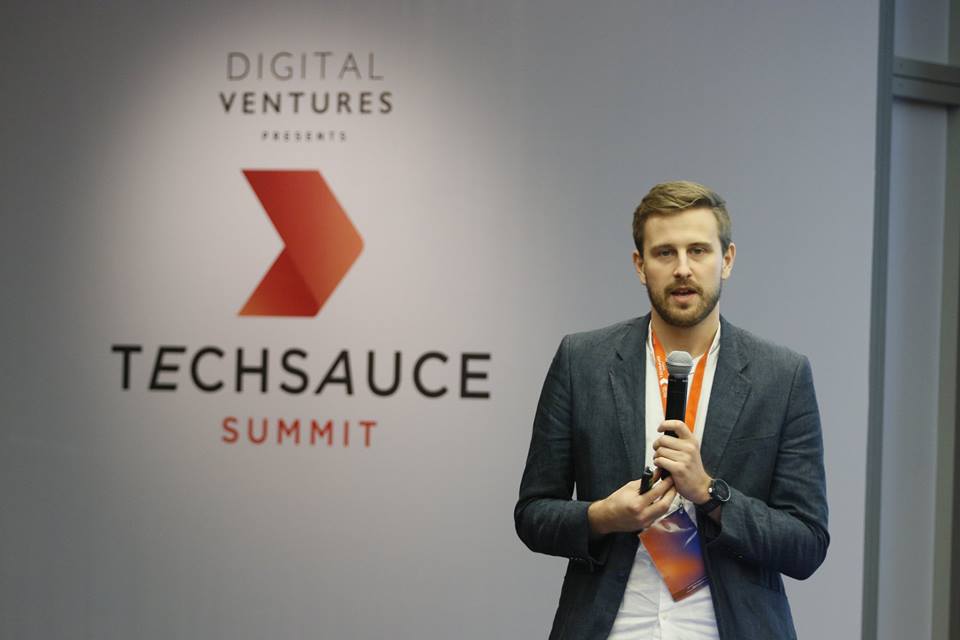 Scaling FinTech startups is currently the biggest challenge. In this session, Markus talked about some of the biggest challenges that FinTech startups face and how FinTech startups can solve them and scale up to reach the next level of growth.
1. Lock in the best advisors.
At least have a board, advisor or mentor with banking experience (e.g. the chairman of a major bank) – they can open doors and provide credibility.

Give them 0.5% - 1.0% of equity, and make that to be based on performance. Alternatively, ask them to invest in your startup.

Structure the right governance - something very important for FinTech startups.
2. If you want to scale, sell to banks or get funding, put together a risk & compliance framework.
3. Scout out the regulatory landscape.
Regulators are now more open and progressive.

Make regulators aware of you and educate them on your technology and business. For example in Singapore, the MAS comes to Startupbootcamp every week to learn about the top 10 FinTech startups.

If things are in place, then acquire the relevant licenses.

Understand the structure within the regulatory body, and go directly to the regulatory guys – some FinTech startups wast time talking to innovation or development guys within the regulatory body.
4. Finance is a highly networked and closed system, so build relationships.
Understand how banks work, find out who's the champion within the bank. Know what they want and how you can help them save money.

Be professional – if you're going to the bank, wear a suit and tie.
5. Memorandum of Understanding, Letter of Intent, Proof of Concept vicious cycle
Never agree on a proof of concept that is not paid for. If you're good, they would value your concept.

FinTech is now built on Proof of Concept – hence, it seems like a lot is happening.

Find the first bank that pays and don't get stuck in this vicious cycle.
 6. Get the right investors.
In the US and Europe, there are good angels, VCs and funds that understand finance better. Unfortunately, they're not available in Asia as the skill sets required here to invest in FinTech are very different.

Find investors that can help you scale, open doors to regulators and banks within the region.

Your investors have to understand exit will not be in 4-5 years' time, and might actually take up to 15 years.

If you don't need cash, don't take it. Try to be revenue-positive as soon as possible.
7. Have enough runway.
The investment landscape in FinTech will change.

Have 2 to 3 years of runway, because you need to be able to have a long sale cycle selling to banks.
8. Find local partners!
US and UK companies have started coming to Asia – they are always looking for local partners to JV.

Singapore companies always find family offices, conglomerates and local banks to understand local needs in Indonesia - that's just one example. 

Remember that ASEAN is fragmented, so to scale in ASEAN means you need to face different cultures, different behaviors, different local infrastructures and different dynamics.