An article written by Casper Tanakrit Sermsuksan Founder & CEO of Fortis (formerly Edaf)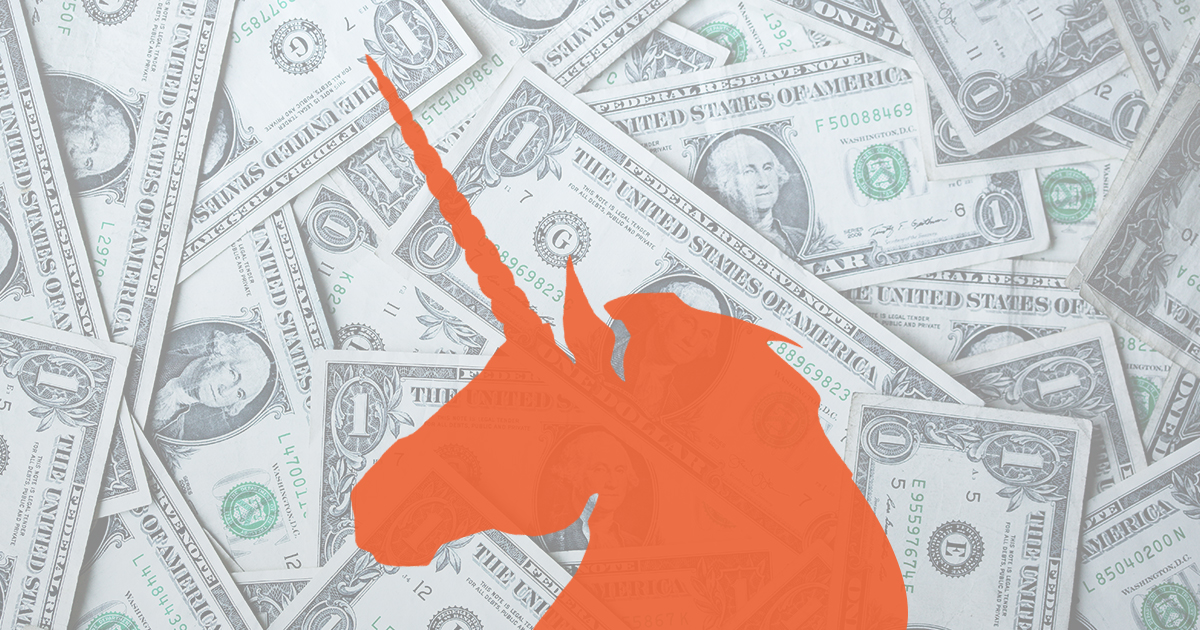 Whether you're new to the startup world or you have been in this from the very beginning, there are new terms popping up everyday and you might end up losing track. To help you stay trendy, let's talk startup classification, a myth that people keeps getting confused about.
Arguably, it was in 2013 that the first term, "Unicorn"  was born out of a report that Aileen Lee, founder of Cowboy Ventures started publishing a list of software startups that were less than 10 years old and were valued at $1 billion or more by the markets, acquirers, or private investors. Since then, the definition has been tweaked here and there but the commonly accepted one is a privately-held startup that is valued at $1 billion and more.
Dave McClure added the variety to that in 2015 at 500 Startups Demo Day, with his own definition of a pony and centaur. Ponies are startups with valuation of more than $10 million; centaurs are ones with more than $100 million. Now we also have decacorn ($10+ billion) and hectocorn ($100+ billion).
To help you understand, I've compiled a list of examples. If available, I've tried my best to give Thai or Southeast Asia startup examples. The list was created and updated at the end of July 2019, and is not meant to be 100% accurate or comprehensive.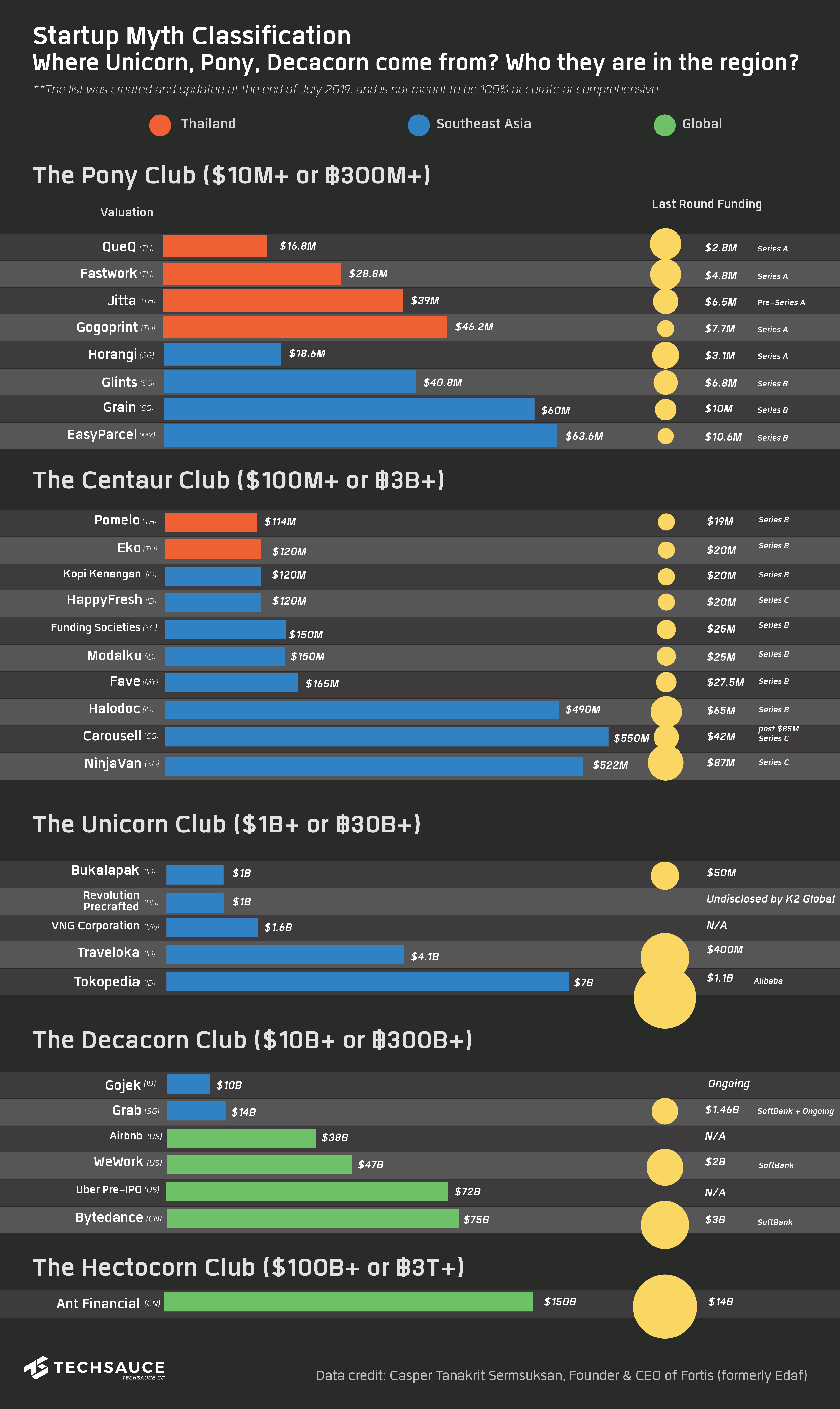 *If valuation of the round was not disclosed, we will conservatively assume startups lose 20% of the equity in each round (typically 15-25%) to justify the valuation. Valuation here is post-money.
Reference: Techcrunch 1, 2, 3, 4, Inc., Business Insider, Thailand Business News, Tech in Asia, Techsauce 1, 2, Hanoi Times