GIZTIX, Thailand's leading logistics marketplace developer, has raised $1.65m in Series A funding from three major venture capital firms – AddVentures by SCG, Wavemaker and 500 Tuktuks.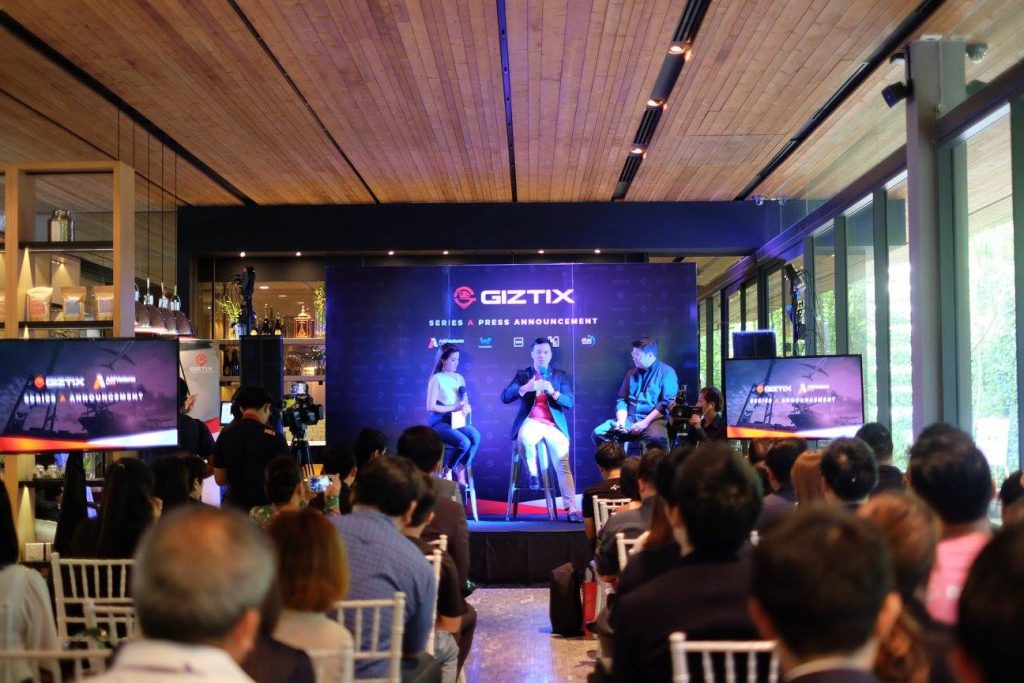 The significant move is expected to revolutionize the country's logistics industry towards digital era, aligning with the government's Thailand 4.0 initiative.
Mr. Sittisak Wongsomnuk, CEO and co-founder of GIZTIX, said that "we look for strategic VCs in series A round, who share the same value and believe in the our mission to become Southeast Asia's leading delivery service provider and AddVentures and Wavemaker are the right ones. They are not only financial investors, but also strategic partners, who can help us achieve rapid and robust growth." GIZTIX plans to generate up to 10 times of current revenue over the next two years and on board more than 4,000 logistics service providers to the plaSorm. 80% of which will be Thai operators and the rest are those in neighboring countries.
The logistics aggregator mobile application was launched by a group of industry veterans with the vision to provide a simple and convenient platform for businesses to book trucks and other logistics services, similar to the hotel or airplane booking plaSorms. It solves the pain points of businesses by providing the prices, real-time availability, as well as ratings of the trucks. Presently, GIZTIX plaSorm features three main services, including on-demand delivery plaSorm, e-bidding plaSorm, and payment gateway for logistics services. As a part of the effort to build the new standard for logistics industry, the startup also provides free logistics management system to digitize the back-end operations for third-party logistics service providers.
Over the past 15 months, GIZTIX's revenue has grown on average 30% month-on-month with 700-800 job orders each month from online delivery booking. Currently, there are more than 300 third-party logistics companies and 1,500 transport vehicles participating on its plaSorm. B2B represents 99% of its total customers. After its seed funding from KK Fund and 500TukTuks in February 2015, GIZTIX has received several regional awards, such as Dtac Accelerate 2015, Echelon 2015, Techsauce 2016.
Dr.Joshua Pas, Managing Director of AddVentures by SCG, said "we choose GIZTIX as our first direct investment into a startup because we believe in the founders, who have high ambition and long-term vision to address problems in the logistics industry. Moreover, both GIZTIX and SCG logistics share the common goal of becoming Southeast Asia's leader in this industry".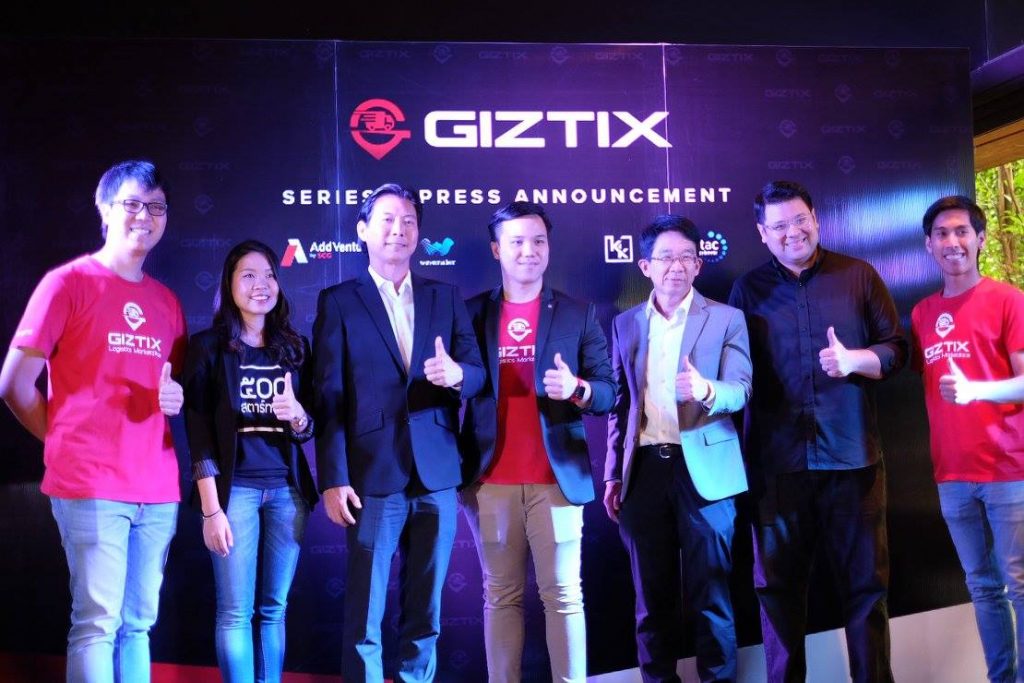 "After this investment, we will focus on commercial deals with GIZTIX and, at the same time, continue to support the ecosystem by acting as the growth plaSorm for startups in B2B, Enterprise, and Industrial verticals to scale in Southeast Asia, aligning with our philosophy, 'You Innovate, We Scale'", said Dr.Pas.
"Presently, SCG logistics is considered the largest transportation provider in Thailand with 7,000 trucks under management, which could register as the service providers in the platform to minimise their idle time. On the demand side, our partners could participate in the marketplace as another means to secure the transportation for their goods. With growing regional trades and e-commerce transactions in Southeast Asia, GIZTIX has a great potential to capture the business opportunities in the region".
With a combined population of more than 620 million and a 2.6 trillion economy, Southeast Asia is home to a large logistics business. GIZTIX estimates the logistics industry in the region is worth more than $400 billion. The advent of technologies will lead to new opportunities and benefit every party.
Mr. Rungroj Poonpol, Venture Partner at 500 Tuktuks, said "we made the follow-on investment because from the first day we met Giztix founder and his team, we noticed their extraordinary passion to change logistics industry for the bejer and to make it more efficient, and that was the reason why we decided to invest in Seed Round. Even though market for logistics in Thailand is huge and still has rooms for growth especially for B2B, it is an extremely challenging space. By having strong partner like SCG to lead Series A, we believe the business will be able to scale faster and serve larger customer base in the near future.
At the same time, GIZTIX has officially announced its partnership with other logistics startups to launch the E-logistics Association, chaired by Mr.SiAsak. It has been co-created by the industry players, such as Siam Outlet, Shippop, MyCloudFulfillment, with the goals to develop e-logistics systems and to train logistics operators to use them.