In the midst of supporting the acceleration of digital transformation post COVID, GetLinks and Kalibrr today entered a strategic alliance to create Southeast Asia's largest millennials talent marketplace with over 5M+ digital-ready professionals across Thailand, Hong Kong, Vietnam, Philippines, and Indonesia.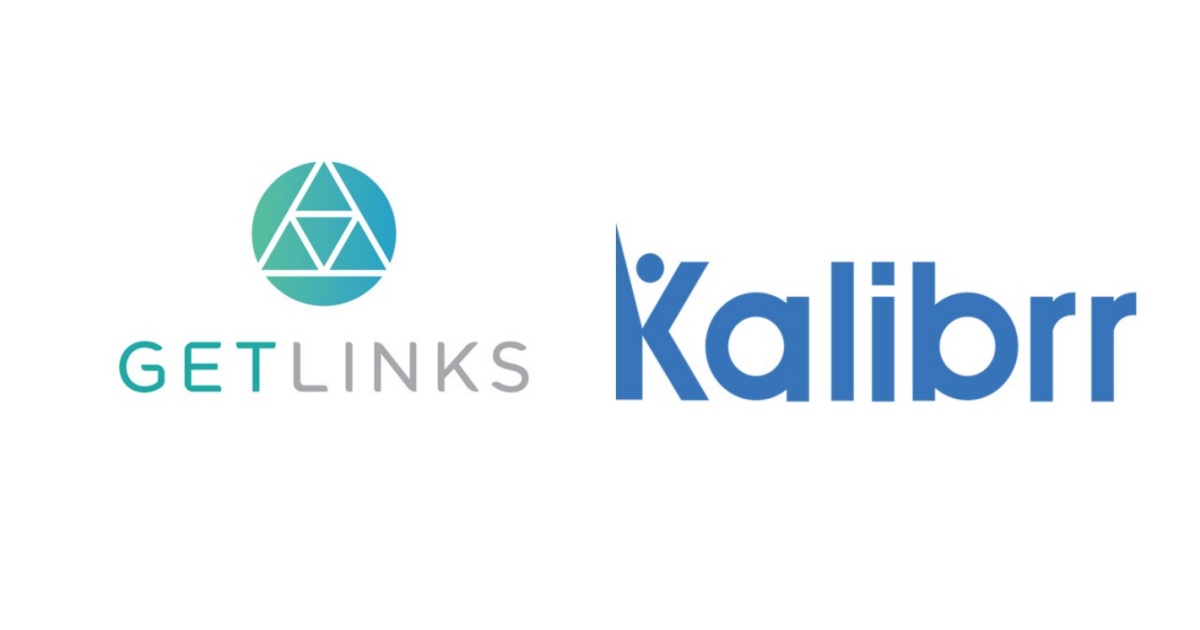 Both companies are leading marketplaces for millennials white-collar professionals in technology, digital, and business functions, and their platforms enable businesses to connect with these talents in real-time.Their combined efforts will empower people around Southeast Asia, even in the most remote regions, to connect to the most meaningful local and regional opportunities that drive financial inclusion.
The merged company will continue to serve customers on two separate, complementary platforms at GetLinks.co and Kalibrr.com, respectively while databases will be combined for bigger reach of clients. GetLinks will be well-positioned to deliver the most advanced AI-powered recruitment tools for sourcing, engaging, screening, and hiring online, which will be crucial as the region and the world emerges from the COVID-19 Pandemic. The new GetLinks group will emerge as the leading platform in Southeast Asia for a new generation of tech-savvy recruiters and job seekers looking for a better career in the digital economy, something existing recruitment solutions are not effectively able to provide today.
The company will have a combined global community of more than 5+ million professionals and the company counts successful partnerships with more than 4,000+ clients, such as Accenture, Citibank, Coca Cola, Google, IBM, IKEA, Samsung, Toyota, and Unilever, successfully helping them hire the best talents in the region.
"COVID-19 is creating economic displacement globally and the Future of Work has never looked so uncertain for so many. We see this merger as an opportunity to accelerate our employability agenda to help millions of people transform, adapt, and acquire new skills for the jobs that are still being created and will be created that will feature technology and soft skills competencies at their core, we call our platform an "Digital Employability platform". In addition, the future of work looks like it will be distributed and remote and we want to be the platform the connects talent in SEAsia to the best local, regional and global opportunities." said Djoann Fal, Group Chief Strategy & Development Officer.
"We are merging two HR technology companies that aspire to make a meaningful impact in people's lives and a bottom-line impact in the customers we serve - by working together, we will only accelerate our ability to create more opportunities for our stakeholders," said Kalibrr chief executive officer Paul Rivera. "The era of inviting strangers into your office for a screening or initial interview is over - both candidates and employers are going to want to begin this relationship online and GetLinks - Kalibrr enables that via our online sourcing, online assessment, and online recruitment management system.
We can now help connect you instantly to high-quality candidates throughout the region without risking the health and safety of the candidate as well as the employer's employees. This is digital recruiting, done right and we have a lot more in our roadmap to enable modern digital recruitment for every employer." The expected key strategic benefits of the merger include:
One-stop hiring solution for clients with cutting edge, AI-powered talent search, candidate management, employer branding, and pay-per-hire services for the most critical roles that are driving digital and business transformation in the region The company emerges as a leader in Southeast Asia serving a new generation of tech-savvy recruiters and job seekers looking for a better experience than offered by existing solutions
Significant investments in technology, including tools for remote sourcing, screening and hiring particularly companies with high volumes of applicants to help them rapidly identify & hire the best talents Improved match accuracy in recruitment for all customers as we combine our engineering and data science expertise to deliver an even better talent recommendation engine for businesses and the best job recommendations for talent Accelerating the Future of Work that is remote and distributed and can be done by anyone, anywhere - The company aims to accelerate this digital transformation transition, empowering businesses and individuals anywhere to connect and work together Driving a unified Employability agenda that helps people identify relevant opportunities,
quantify their skill and education gaps and helps create training and learning pathways for them to acquire the skill and knowledge to qualify and gain these employment opportunities. This agenda is now a top priority for the combined organization as COVID-19 continues to economically displaced people all over the world. Former GetLinks CEO, Djoann Fal, a former Lazada employee and initial founder of GetLinks that scaled the company from 1 to 100 people will now serve as Group Chief Strategy Officer,
Keenan Kwok, a University of Michigan graduate, a former investment banker at Deutsche Bank and founder of HIFI which was acquired last year by Foxconn, former CFO of GetLinks will serve as chief executive officer of the group, and Kalibrr CEO, Paul Rivera, a UC Berkeley graduate, former Googler and co-founder of Open Access BPO, the Philippines-first BPO focused on fast-growing technology startups, will continue in the same role at Kalibrr.