Thailand's aspirational 4.0 model is on its way to becoming true as Thai Deep Tech startup mu Space Corp is set to make a technological breakthrough with the launch of a communication satellite on the  rocket vehicle New Glenn of Blue Origin, a space company of Amazon owner Jeff Bezos.
It has definitely been a whirlwind successful journey for mu Space Corp founder James Yenbamroong.  Just in his early 30s he is about to make a technological breakthrough for Thailand and Southeast Asia by providing cost effective Internet connection.  With great determination he is set to achieve his goal of providing nationwide, satellite-based solutions to connect people to broadband to help improve the quality of life. 
After sealing a deal with global telecommunication service providers SES Networks and Hughes to provide broadband access via satellite to rural areas in Thailand, mu Space Corp is confident the deal will support the Thai government's 4.0 model to increase broadband penetration to 95% of the Thai population by 2020.  Currently only 12% or about 8.3 million of the country's 69 million population currently has access to broadband, according to the country's telecom industry database. 
Founded just on June 21, 2017 the satellite-based telecommunication services in Thailand, as well as in countries in Asia-Pacific and Africa startup was fast to tie a deal with CAT Telecom for the rental of satellite ground station, receive a 15-year license to offer satellite services in Thailand, sign an agreement with True Internet and True Move H, and partner with the Digital Economy Promotion Agency to develop Thailand's Digital Park project and IoT institute.
In the next five years other than launching the communication satellite, the startup plans to develop Thailand's Digital Park and develop a space travel program for the Asia-Pacific region.
Techsauce talks to James about what the monumental deal and what advice he has for those who want to follow his footsteps into aerospace.
How were you able to partner with New Glenn of Blue Origin?
Talks with Blue Origin started since 2017. There were lots of back and forth emails, meetings and negotiations that happened.
Definitely, we had to demonstrate to Blue Origin our seriousness and capability to launch our satellite aboard their New Glenn vehicle before we closed the deal.
How important is the Blue Origin's New Glenn orbital rocket?
New Glenn is important, not only because it will be used to launch the mu Space satellite, but also it's a technological breakthrough in the space industry. Through New Glenn, we can expect that sending a satellite to space will be cheaper in the future.
Thailand has struggled in the past with projects, how do you think the Digital Park will fair?
I'm confident it will be successful. The Digital Park is a collaborative effort among 30 private companies and government agencies. This project is a manifestation of the private sector's strong support to the Thai government's plan to fast track the digitalization of Thailand's economy.
I have not seen anywhere in Southeast Asia such commitment, except in Thailand.
Both public and private sectors are actively investing funds and energy to develop modern digital infrastructures to support Thailand's transformation into a technological hub in the region.
What are the main challenges that Thailand face in pursuing its Thailand 4.0 plan?
Over the recent years, Thailand has made significant progress in broadband penetration. A number of government initiatives were introduced, such  as  the creation of a National Broadband Policy, to connect 95% of the Thai population by 2020 to broadband.
While there are policy gains, there is a long way to go for the country to fully implement the Thailand 4.0 economic plan.
The country is facing several challenges: some of our local policies need to be updated and infrastructures need to be improved.
We need to do these so Thailand's tech industry would be competitive in the region. In that way, it's easier for Thailand to attract new investors, startups and foreign workforce.
How are you planning to create support for the Asia-Pacific and Africa regions?
Within this year, we will partner with other telco companies to implement rural broadband connectivity projects in neighboring countries like Myanmar and Cambodia.
This service can also be done in other parts of Asia and in Africa; we will announce the details and the timeline to the public once we're fixed with our plan.
What is the secret sauce of your business success?
It's our people. We support the professional and personal development of our staff. I believe that when we take care of our people, they are able to maximize their performance, and then the company is more likely to generate great results.
While company assets depreciate, people investments appreciate.
They continue to grow and produce more and more. People are our primary assets; they represent the company's knowledge base.
What challenges did you face in your journey so far? How have you overcome them?
One of the big challenges of being a new startup is building our brand. Competition is tough so we need to make our name known to the public in a short amount of time. To do this, we have to invest extra time and energy to promote and prove to business clients that we have better quality services at reasonable costs.
In your opinion, how can Thailand build more deep tech startups?
The country has the potential to become a hub for tech hubs, particularly in Southeast Asia.
The Thai government is supportive for any project related to technology and innovation to fast track the digitalization of Thailand's economy. It has also been proactive in attracting foreign technology businesses, investors and workforce.
The technology startup environment in Thailand is also encouraging. It is growing rapidly. The country is currently home to 5,000 startups, and it's growing.
These advancements will not be possible without the support of the local government.  The Thai government has been working hard to enhance the country's digital attractiveness. It currently has implemented and changed a number of policies, such easing business registration for technology-related companies, and providing initial funds to technology startups.
This is definitely an exciting time to live in where technology innovation has made it ever so much to pursue your dreams, whatever it is.  The case of mu Space Corp has definitely proven that no matter how old you are and where you are from, if you have a goal, you can achieve it.
Want to meet more inspirational startups?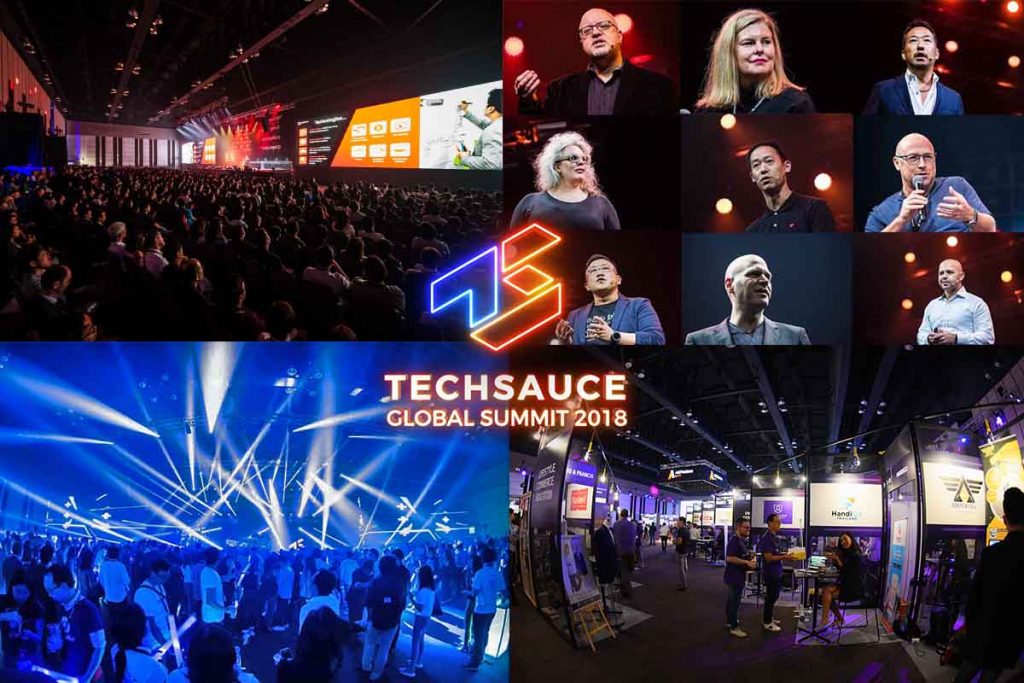 Join us at Techsauce Global Summit 2018 for the biggest gathering of tech innovation and business networking in Southeast Asia.  With over 10,000 participants and experts from around the world, get up to date with the latest trends in the startup world on June 22-23 2018 at Centara Grand, Central World.  For more information, go to: https://summit.techsauce.co/