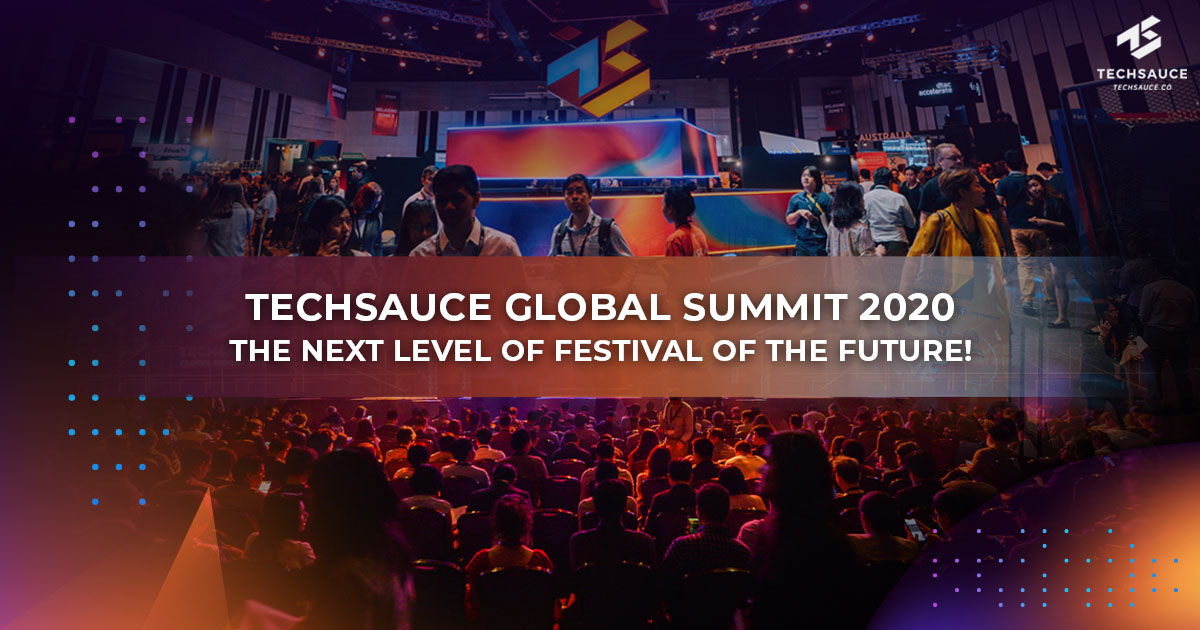 The long awaited Techsauce Global Summit 2020 will finally take place from June 18 to June 19, 2020 at Centara Grand at Central World, Bangkok, Thailand. With the success of the event last year, which brought together over 15,000 plus attendees, 1,500 plus startups, 400 plus speakers, 400 plus investors, and 400 plus journalists from over 50 different countries, the anticipation for this event is growing day by day.
The highlights of this event will include talks by guest speakers on the themes of Social Impact, Culture, Hybrid Intelligence, Case Study of 5G, Govtech or Government Technology, and Diversity. By combining education, culture, and entertainment together, Techsauce Global Summit 2020 will be the only tech conference which will connect social entrepreneurs, businesses and startups with investors, musicians, artists, filmmakers, athletes and people from all different walks of life together in one place. This connection will be a great opportunity to promote technology as a tool for daily necessities and to create business opportunities with many innovators across the globe.
Get your ticket now before it's gone! Click http://bit.ly/2TVASxQ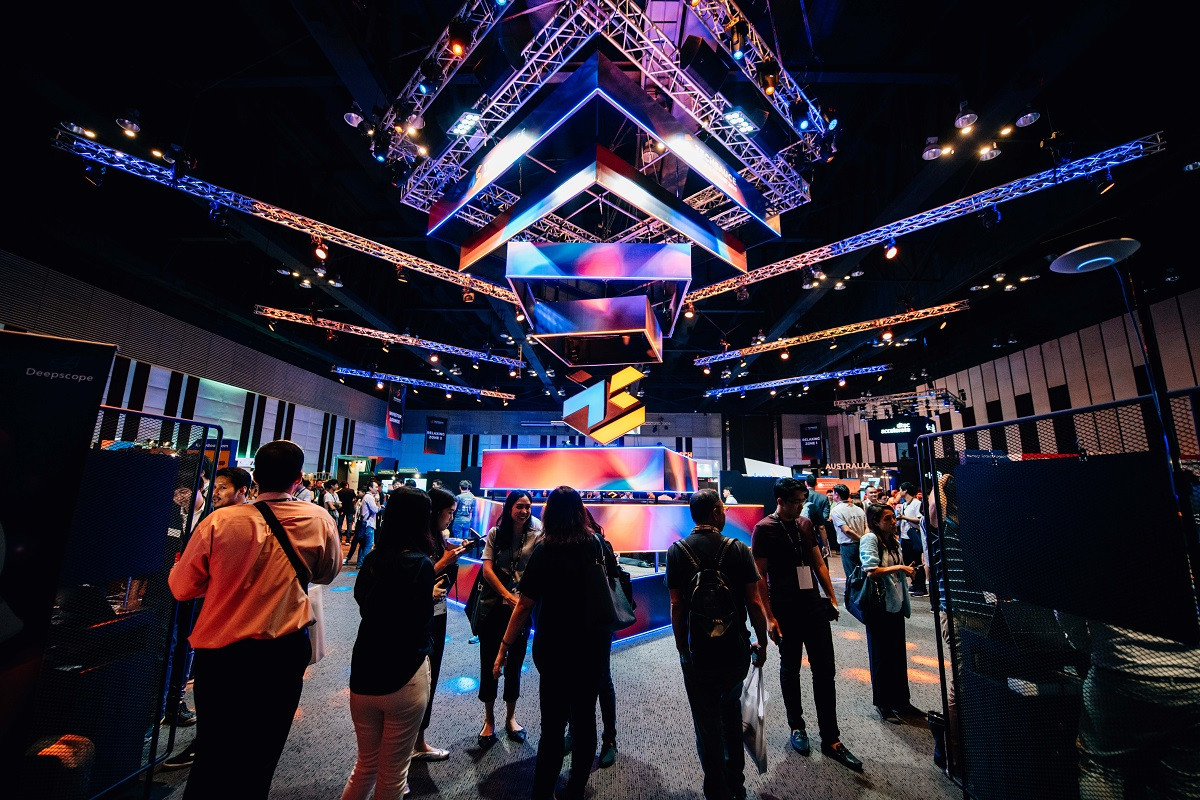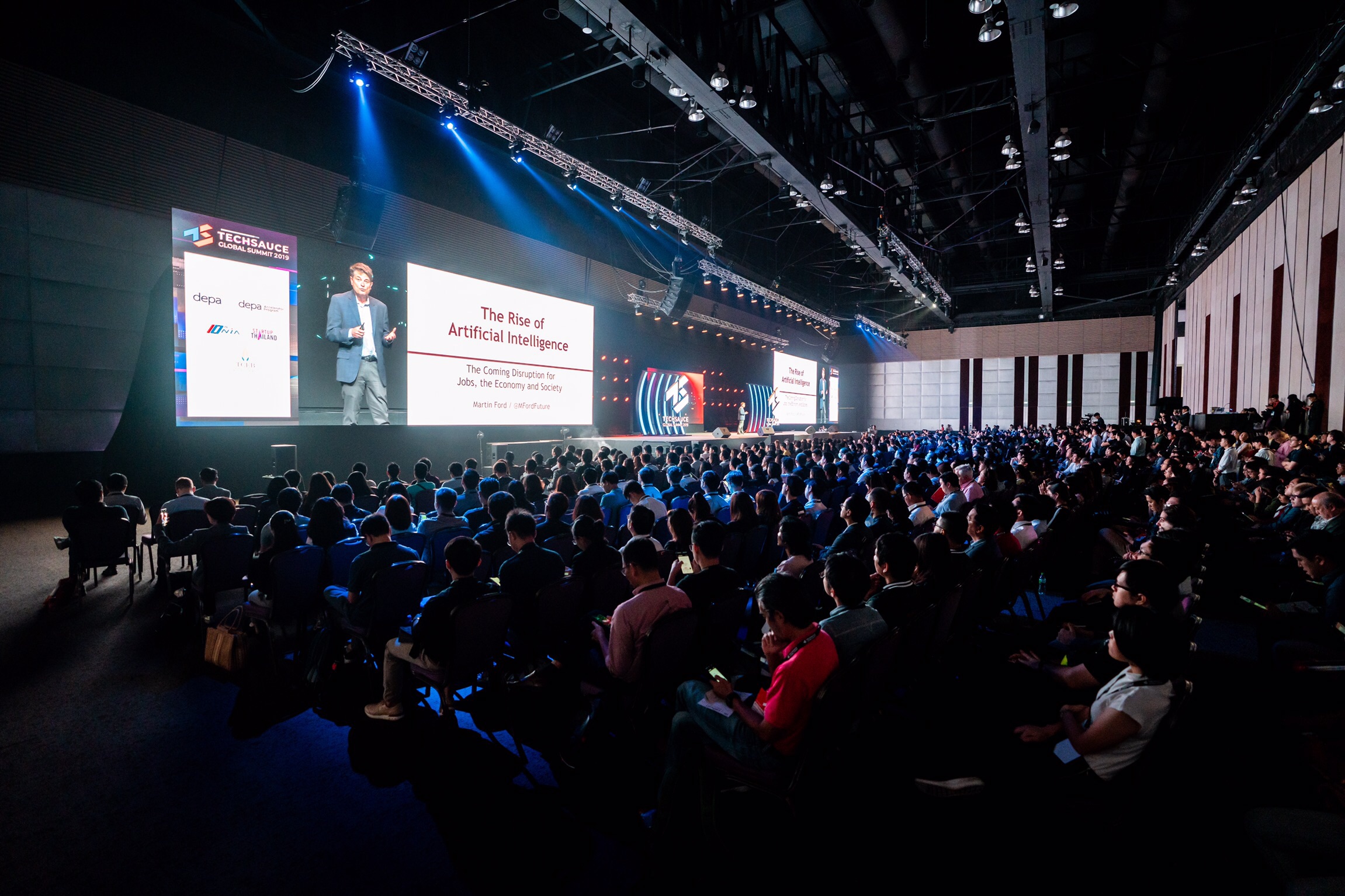 There are several things that the attendees will be able to participate in:
1. Explore How Technology Can Help Solve Societal Problems
This year at Techsauce we have up our game and the event is on an even grander scale than it was last year, with more stages and double the number of participants. The theme this year is 'Social Impact', the use of technology in resolving problems in society. Over the last few years, we have presented Technology from various different perspectives to show that Technology is not only just about Tech but is also about human beings as there are many problems in our current society that have not been addressed.
For this year not only will the main stage discuss technology, we will also present to you technology that brings value to society as well. In addition to the main stage, in this year's event, Techsauch will be bringing you a worldwide wealth of knowledge on selected hot topics that are currently of major interest and popularity, for example, Company Culture, Hybridge Intelligence, Case study of 5G, GovTech and Diversity. All of this and much more will be on show as we continue to bring you the best experiences this year.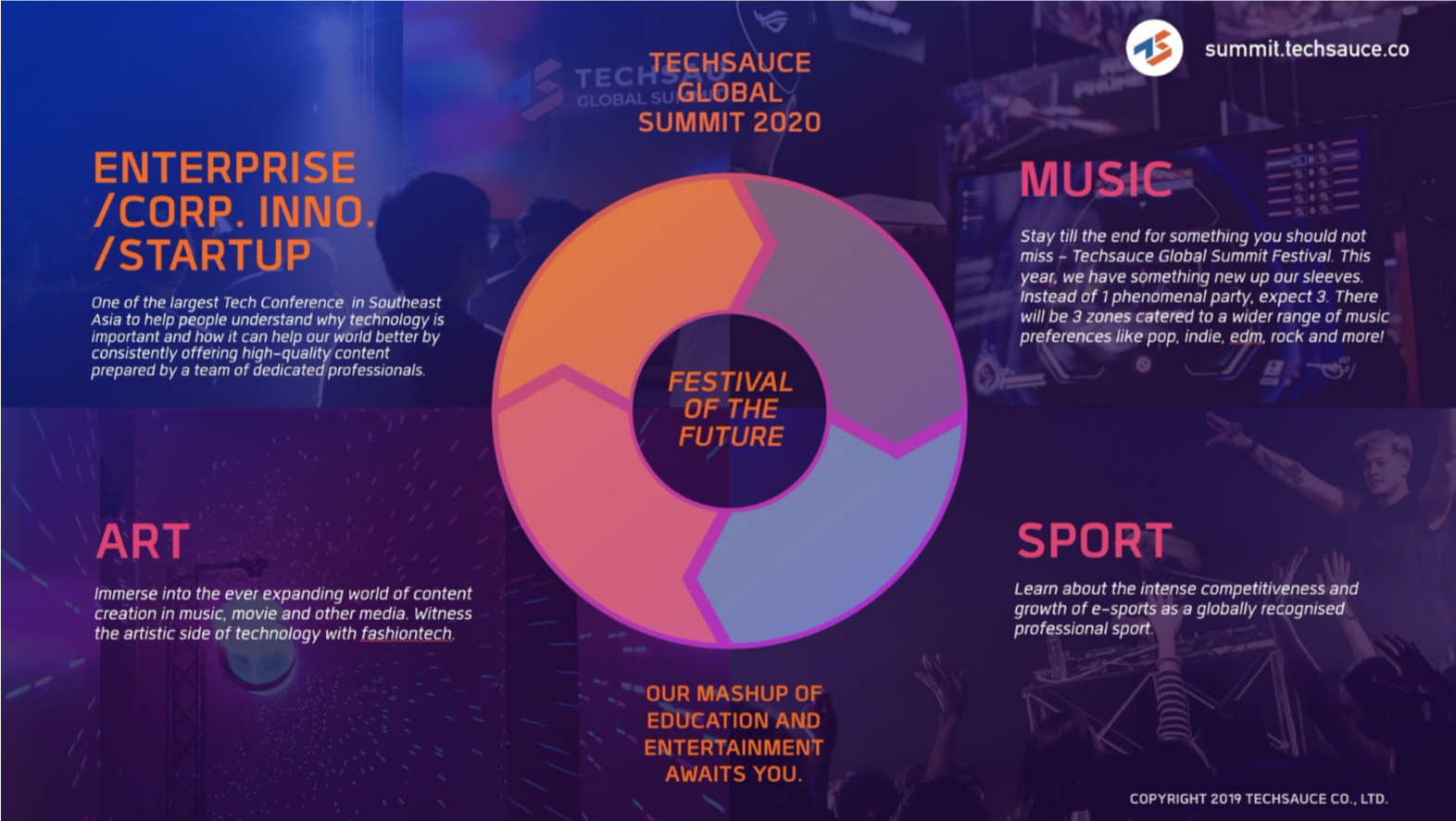 2. 12 Tech and Biz Stages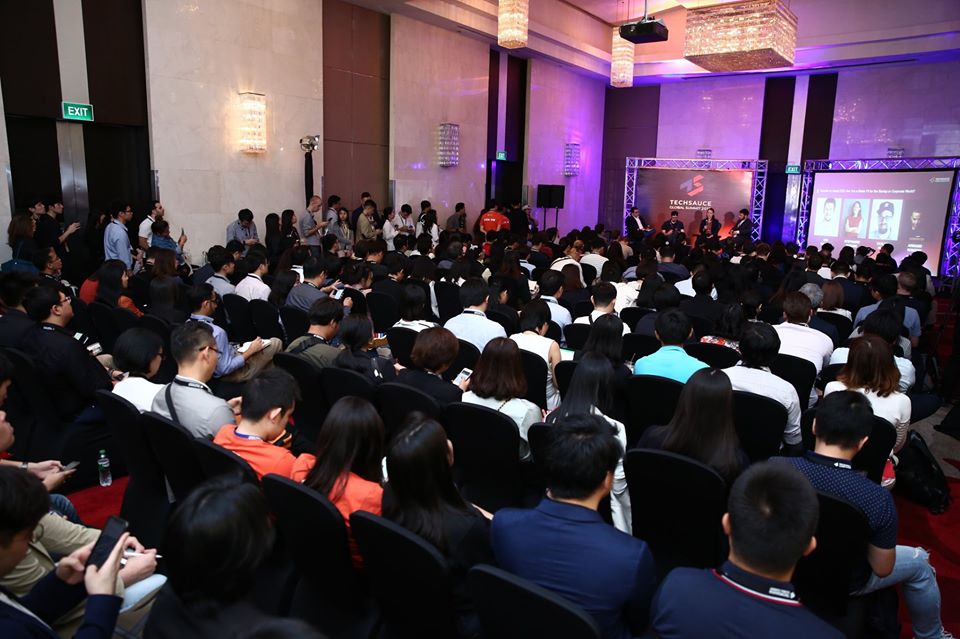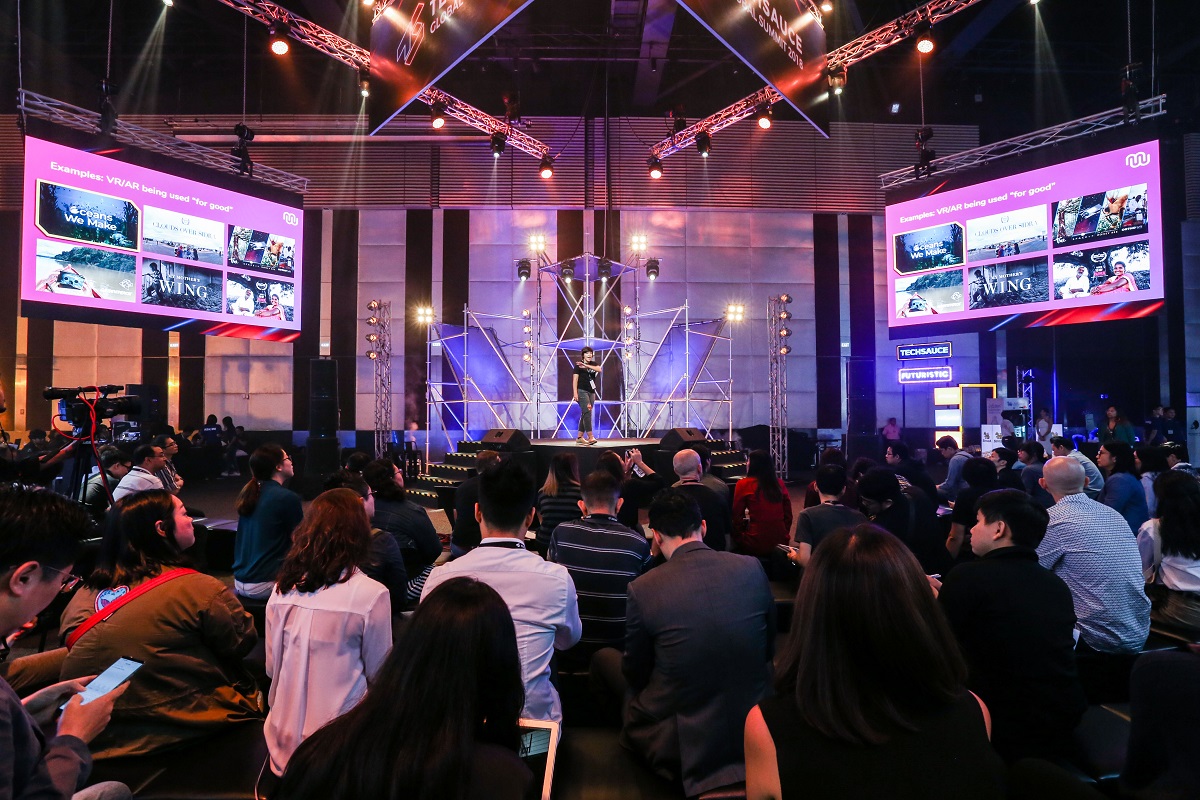 Techsauce Global Summit 2020 will deliver 12 different tech and biz themes on various stages. In-depth case studies will be presented by various speakers on stage, under the themes of Social impact, Fintech, FAB (Food/Agri/Biotech), Healthtech/Cannabis, AI/Data, Blockchain, Startup, VC, Energy/ Cleantech/ Autotech, Smart city/ Living tech/ Traveltech, Entertainment/ Fashion/ E-sports/ Music, and Marketing/ E- commerce contents. By attending Techsauce Global Summit 2020, attendees will be provided with more in-depth information on these themes and will be able enhance their knowledge and skills on these topics. This can then be utilized in the development of their businesses.
3. Exhibition Area
With the event being on a bigger scale than the previous year, together with the wide ranging theme of technology for society and how it can respond to current situations that are facing many problems, this is an important opportunity for Startups to utilise this event to introduce their products and services to worldwide journalist, investors, and participants whose numbers have increased significantly together with the scale of the event. Together with a bigger event, there will also be a wealth of knowledge presented by world-renowned people in the Startup industry, both local and from overseas. You may even find yourself a partner or clients both locally and internationally who can help develop and grow your business in a steady manner in the future. With limited space, here are the reasons why startups should get a booth.
Book your exhibition booth now at http://bit.ly/2RcMxFw
4. Engage with the World-class Speakers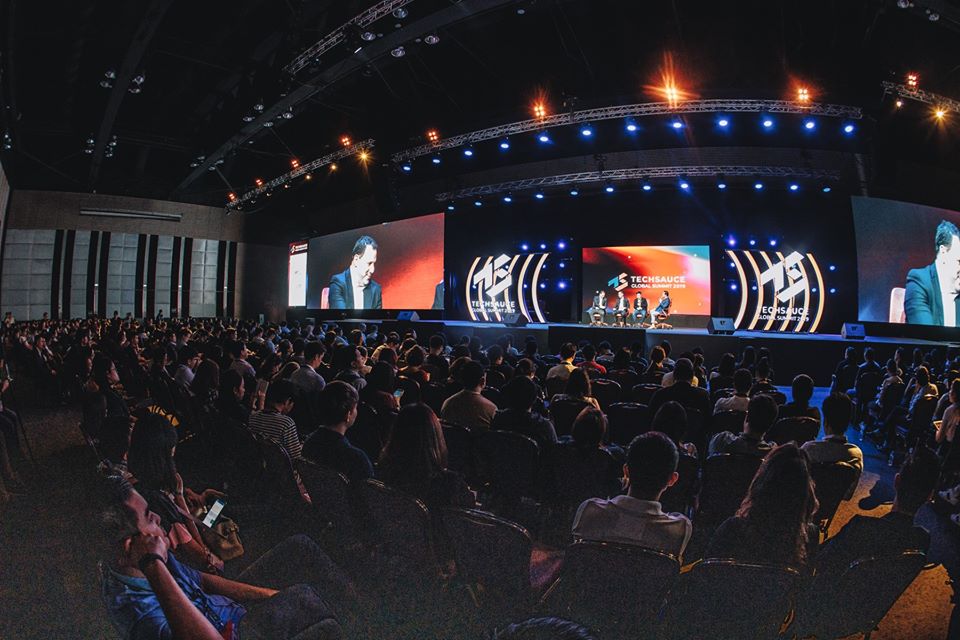 Last year's event left a great impression on tech-entrepreneurs, investors, and other attendees who took part in the event. Over 400 world-class speakers came together to share their experiences. Techsauce Global Summit 2020 will bring back the keynotes and panel discussions spoken by world-class reputable speakers. This will be a great chance for attendees to engage closely with leaders in their industries and get to hear their stories and ask them questions in-person.
Here are some of the speakers who spoke at last yearTechsauce Global Summit 2019.
Representatives from Estonia and Taiwan who presented on the topic of E-Residency.

Martin Ford, author of the award-winning book "Rise of the Robots" which book had received a variety of recognitions including making it on the New York Times Best Seller List. The book was also awarded Top Business Book by Forbes and Business Book of the Year by Financial Times and McKinsey Business.

Key People from Unicorn Startups who shared their experiences and business tips on product development.

Neal Cross, previous Chief Innovation Officer of DBS Bank and a fintech entrepreneur who was able to crowdsource up to US$ 100 million after establishing his own startup for only six months.

Ryan Lee, CFO & Co-Founder from SmartStudy and a key EdTech person behind the success of Baby Shark

Dr. Linda Liukas, Author of Hello Ruby, a picture book about code learning in Finland, a country which is regarded as having the best educational system in the world.

For Techsauce Global Summit 2020, the list of speakers will be just as vast and covering even more interesting topics than the previous year. More details on speakers for Techsauce Global Summit 2020 will be available closer to the event dates.
5. Workshops with world class experts
Not only will attendees have the opportunity to listen to world class speakers but they will also be able to interact closely with experts from various fields. Techsauce Global Summit 2020 will include workshop sessions by distinguished experts. Joining these workshop sessions at Techsauce Global Summit 2020, will help attendees enhance their knowledge and abilities as well as to provide them with the chance to connect directly with these experts.
Joining Techsauce Global Summit 2020 is a must for every entrepreneur. For further information, please follow our website and our social media channels.
Get your ticket now before it's gone! Click http://bit.ly/2TVASxQ
Techsauce Global Summit 2019 Highlights