Recognizing the importance and the continuity on building awareness of Decentralized Finance (DeFi), SCB 10X, the venture arm of Siam Commercial Bank, is hosting their annual "REDeFiNE Tomorrow 2021: Global DeFi Virtual Summit" for the second year. The event will bring together leading DeFi veterans and global leaders to stimulate awareness and encourage deeper understanding, cooperation and synergy across DeFi and digital assets industry. This DeFi Virtual Summit will explore key issues of modern finance, covering various aspects of DeFi and how to effectively apply the new disruptive innovations to expand financial services to meet the needs of the future. The event will be held during 22 – 23 July 2021 and focus on various investment trends in digital asset. Those interested can join for free, whether in Thailand or around the world.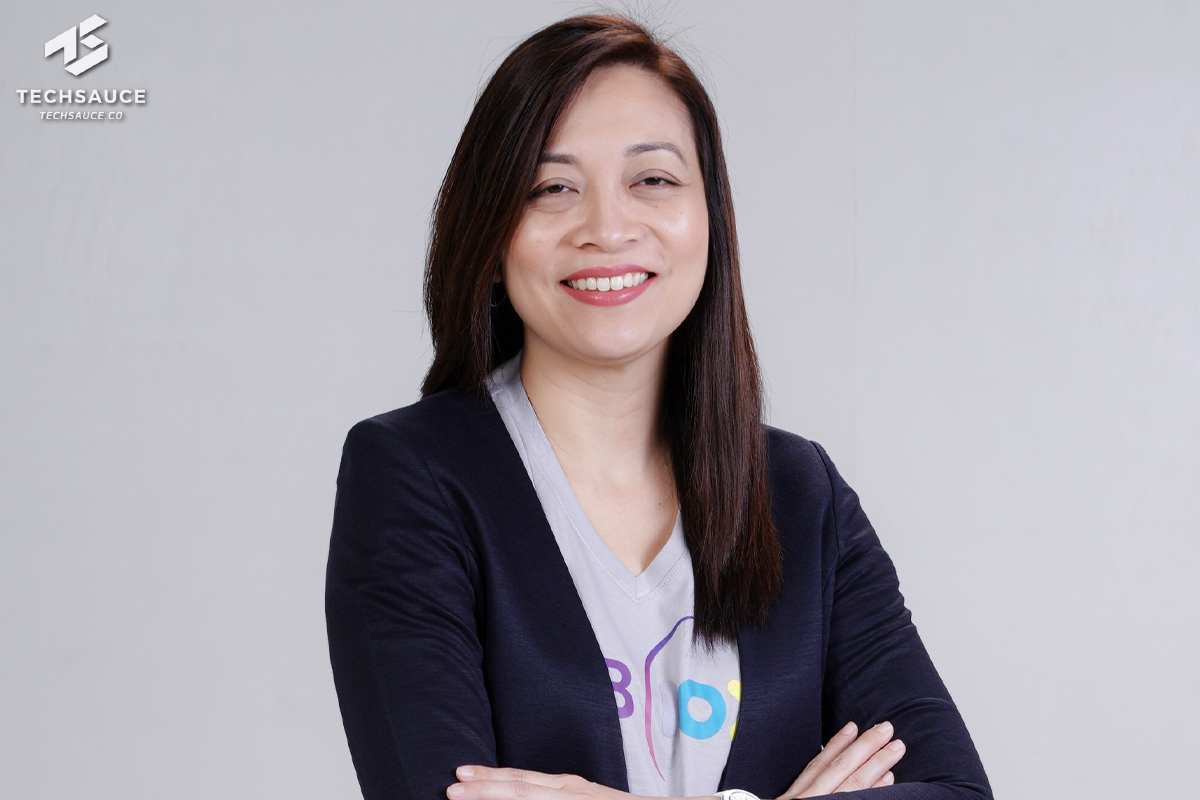 According to SCB 10X Chief Venture and Investment Officer, Mrs. Mukaya (Tai) Panich, "Based on SCB 10X's success in organizing our first DeFi Virtual Summit, which received overwhelming response from across the world from those interested in DeFi and Blockchain, we are thrilled to organize an exclusive "REDeFiNE Tomorrow 2021: Global DeFi Virtual Summit" for the second year. The DeFi Virtual Summit will feature over thirty global leaders in DeFi, both founders and investors who are shaping the landscape of DeFi innovation. The important themes of this year's event include Global Trends and Landscape of Decentralized Finance, DeFi Lending and Integration into Real World Use Case, Future of Cryptocustody & Institution DeFi, Future of Cross-Chain Interoperability, Non-Fungible-Tokens (NFTs) Market - what's Next?, The Future of Layer 2, The Rapid Rise of Stablecoins, DeFi in the US vs. DeFi in Asia, Venture Capital Investment in DeFi, and others. Those interested can join these online sessions free of charge, during 22 – 23 July 2021 from 7.45 – 17.30 hrs. (BKK Time)."
"SCB 10X aims to play a meaningful role in building a strong foundation for blockchain-based decentralized finance and digital asset ecosystems, while empowering and accelerating growth opportunities for DeFi startups in Asia. There is no doubt that DeFi will play an important role in rapidly integrating and connecting traditional financial system into the modern financial world," added Mrs.Mukaya.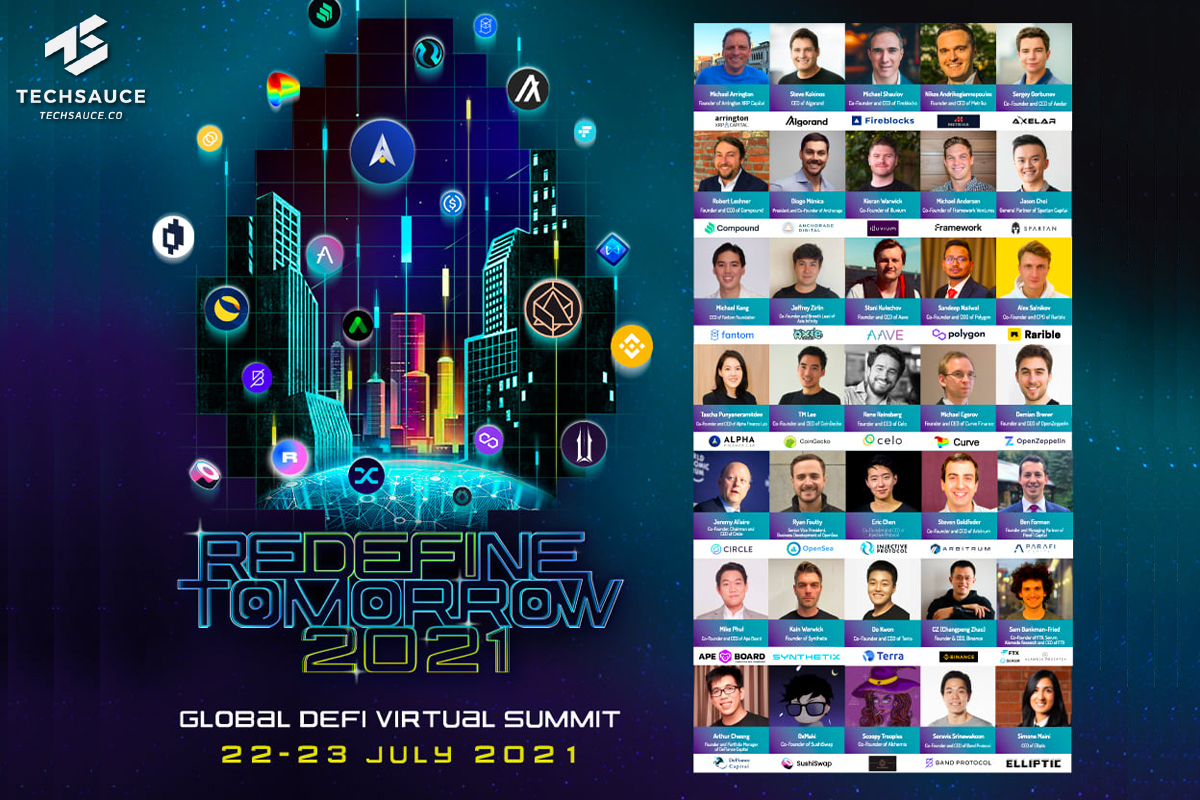 Highlights of speakers participating in the REDeFiNE Tomorrow 2021: Global DeFi Virtual Summit:
1. Mukaya (Tai) Panich - Chief Venture and Investment Officer, SCB 10X Co., Ltd.
2. Michael Arrington – Founder of Arrington XRP Capital, one of the most influential blockchain companies and founder of leading tech media TechCrunch.
3. Steve Kokinos - CEO of Algorand, a leading US company providing digital currency design and development services, including financial transaction platforms, focusing on the use of Blockchain technology.
4. Robert Leshner - Founder and CEO of Compound, a company that creates efficient money market algorithms capable of automatically calculating loan interest on the Ethereum Blockchain. He is one of the most well-known entrepreneurs in DeFi circles.
5. Sam Bankman-Fried - Co-Founder of Serum, Co-Founder and CEO of FTX, Co-Founder of Alameda Research. FTX is one of the largest, fastest growing digital asset exchanges in the world.
6. Stani Kulechov - Founder and CEO of Aave, a seasoned entrepreneur with extensive experience developing technology in the crypto sphere.
7. Jeremy Allaire - Co-founder and CEO of Circle, a global financial technology firm that enables businesses of all sizes to harness the power of stablecoins and public blockchains for payments and commerce.
8. Kain Warwick - Founder of Synthetix, a DeFi derivatives trading platform for synthetic assets, built on Ethereum.
9. Michael Shaulov - Co-Founder and CEO of Fireblocks, an all-in-one platform to store, transfer, and issue digital assets across the entire ecosystem.
10. Damian Brener - Co-Founder and CEO of OpenZeppelin, a provider of security solutions for decentralized applications, using Blockchain technology and security certification services to lead global organizations.
11. Ben Forman - Founder and Managing Partner of ParaFi Capital, a US-based alternative investment firm focused on blockchain and decentralized finance markets, such as US-based crypto trading websites Coinbase and MakerDAO.
12. Soravis Srinawakoon – Co-Founder and CEO of Band Protocol, one of the highest potential projects of 2020 and a leader in Data Oracle Space. He was named in the Forbes 30 under 30, driving wider adoption of the Blockchain technology.
13. Kasidej (Mike) Phulsuksombati - Co-Founder and CEO of Ape Board, Thailand's most popular DeFi asset aggregator and portfolio dashboard with over 350,000 users in 165 countries, supporting over 79 protocols (farms) across 5 major chains: Ethereum, Binance Smart Chain, Terra, Solana, and Polygon.
Those interested can join the "REDeFiNE Tomorrow 2021: Global DeFi Virtual Summit" and find more details at https://www.zipeventapp.com/e/REDeFiNETOMORROW2021