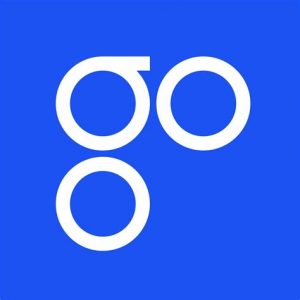 Funds delivered directly to Ugandan refugees: While the European refugee crisis continues to make headlines, Uganda has one of the largest and fastest-growing refugee populations, in a crisis that has been largely invisible. The funds donated by OmiseGO will be delivered to refugees in Uganda primarily hailing from the DRC, but may expand to reach refugees from other conflicts in the region.
Disrupting traditional systems - a shared philosophy of self-sovereignty and disintermediation: GiveDirectly has been said to be "sending shockwaves" through the social sector with its direct giving (cash transfer) model in which recipients make their own spending decisions, rather than have institutions making them on their behalf. OmiseGO similarly champions self-sovereignty through disintermediation, and is working to decentralize the means to own and wield purchasing power by creating a disintermediated system for securely storing, transferring, and exchanging assets that is maintained and operated by thousands of computer users worldwide.
An evidence-backed way to alleviate extreme poverty: Funds will be delivered as unconditional cash transfers via mobile money in local currency. Contrary to popular belief (e.g. "give a man a fish.."), research has shown that capital grants are one of the most effective ways to alleviate extreme poverty. And because the funds are unconditional, recipients can take advantage of Uganda's progressive refugee policies (including right to land, work, and paths to citizenship), and choose how to invest the money-- whether on education, healthcare, starting a small businesses or all the above.
"Together, OmiseGO and GiveDirectly are providing stateless payments to stateless people: people who do not have the basic rights and protections normally provided by a nation-state will benefit from donations made in money that is not issued by a country but is, rather, backed by the security and economics of a decentralized computer network representing thousands of operators and millions of users," said Althea Allen, OmiseGO Ecosystem Growth Lead.
OmiseGO is a leading Ethereum-based blockchain project tasked with developing the OMG Network—a publicly-run decentralized exchange network that can integrate digital cash and mobile money solutions worldwide to provide vast increases in efficiency and interoperability without extracting rent from the system.
GiveDirectly is an NGO that aims to reshape philanthropy by introducing a way for donors to send funds directly to people living in extreme poverty, and in doing so, establishing a new benchmark against which other, more costly, interventions are measured.
"There's a profound alignment of the OMG community and the direct giving movement - a fundamental belief in self-sovereignty and the primacy of the individual over the institution - and GiveDirectly is excited to be accepting OMG's donation and delivering these funds to refugees living in extreme poverty." - Michael Faye, co-founder of GiveDirectly.