Wildchain – A Game to Save the World (for Real) brings people together to protect our planet's endangered species and natural zones by creating shared value between entertainment and real world conservation initiatives. Their goal is to raise awareness, engagement, and funds to restore ecosystems through the power of entertainment.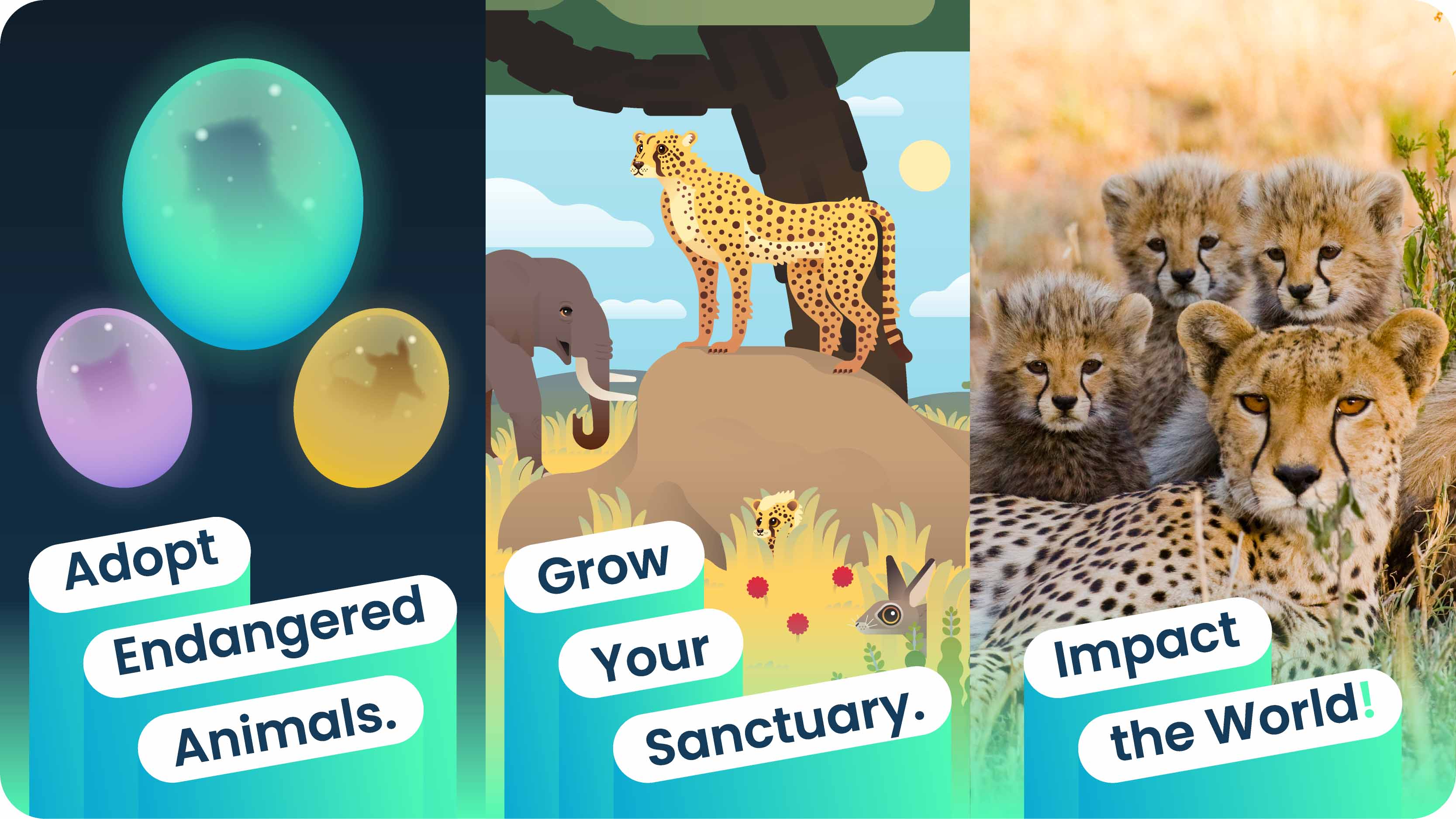 In this mobile game you can adopt majestic wild animals, grow your very own wildlife sanctuary, and save them from the 6th mass extinction in real life!
With earth's natural world is plummeting towards a crisis that will soon be irreversible unless we take action immediately, and with 60% of all Earth's wildlife lost in the past 4 decades - we need everyone to take urgent action. But this is a difficult conversation to have.
As we observe the success of games like Tamagotchi™ or Pokemon Go™, we realize that games have the power to create engagement with billions of people through entertainment. That's why we created Wildchain, a Digital Collectible Game for Wildlife Conservation.
"Here in Wildchain we are convinced that taking positive actions has to be fun and exciting. Only then will we all enjoy doing good things" says Anastasia Vozovik, Marketing and Events Manager of Wildchain. "This is why we've built a fun digital collectible game that taps into the 152.1 billion dollar gaming market to gamify fundraising. As a result, people would be able to have fun while taking care of endangered species and protecting fragile ecosystems in the real world."
Wildchain utilizes the IUCN Red List of Threatened Species data, in order to create a digital world that mirrors the real world animal populations. With this method, players are adopting virtual animals that represent real-world animals living in the wild, and their actions in the game can help raise awareness and funds for them.
Players automatically contribute to reforestation and conservation projects simply by being a part of this entertainment ecosystem as Wildchain donates 100% of its profits to conservation projects that are working to protect endangered species, or plant and protect forests in the real world.
Wildchain's vision is to create a movement of digital conservationists who are now equipped with a tool to combat climate change and mass extinction.
Support Wildchain by backing their Kickstarter campaign