Live streaming is trendy and being used in all kinds of business, spanning girls, gaming, education, and most notably, commerce. The e-commerce vendors in Taiwan are trying to leverage this trend and boost their GMV (Gross Merchandise Volume) by deploying live streaming to their sites and apps, creating a new form of online shopping: "e-commerce + live".
Nowadays, most of  e-commerce websites encounter this situation and solution :
Situation

: Facing the challenge by various kinds of E-commerce platform competitors.

Solution

: Internet celebrity is popular by Youtube and Facebook live-streaming. EC platform upgrading the live-streaming feature, can interactive with customer to increase revenue.
Yahoo! Auction integrates live streaming with its auction system. The seller can stream with from Yahoo! Auction app and the buyer can buy products directly from within the app while watching the live show. The result was better than expected. A week after its launch, the total number of viewers surpassed 500 million. In just one hour, the seller generated almost 10 times the revenue than the week before without live streaming.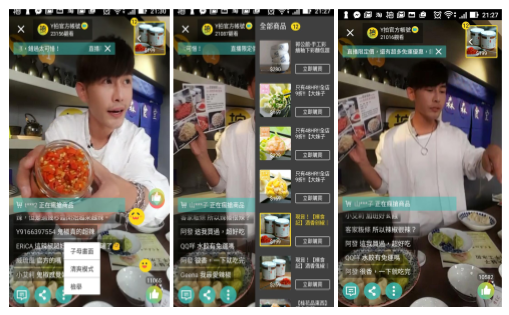 How Yahoo! Auction did it? Here are 4 simple factors you might be interested:
Hold event: 

hold a competition makes the most sellers take all. It is always a good idea to share your promotion resource with the sellers on your platform, they will then generate more and more revenue in return.  
Select the right time with your audience:

 Know your audience, when is the best time to attract their eyeball? Per Yahoo! Auction experience, night time after 8 pm is a great timing to engage them from viewers transform into your members.

Link to your social platform:

 embed your live show/ video to your website / app even on your social channel like facebook and youtube, reach your all fans as you can.

Warm up your live event:

 they often post 3 times on their facebook fanspage or Line app to remind followers to watch live-show. 

e.g.

 If the live event starts at 9 pm, sellers will announce at:
One more thing. We all know in the past, "product", "logistic", and "your website" are the fundamentals of an EC company. The core competitiveness then is the diversification of product and the promotion discount provided to users. And then, "Data" become more and more important to increase the conversion rate and generate more orders. Top EC platform put a lot of efforts in optimizing the shopping flow according to the analytic data.
But now, users are asking for more entertaining experience on internet.
the business model of "e-commerce + live" has become not just a new way of marketing, but a cornerstone for next generation online shopping. ( From  StraaS CEO Sega Cheng  )
Live streaming is becoming a trend. Go-to-market strategy, interactive entertaining content and fluent purchase process will become key elements in the future.