At this year's Techsauce global summit Bangkok, Techsauce sat down with Manav Kamboj to gain an insiders opinion of what technology can do for the property industry.
At PropertyGuru, I work with a talented team committed to helping people make one of the most important decisions – finding a home. Using technology to make a difference, this drives me."
In what ways do you think tech will affect the property industry, specifically AI specifically in the Bangkok market and what have you seen already?
I think what we are seeing now is the early benefits of AI in the industry. It's becoming very transformative and disruptive. We as a group, PropertyGuru) have taken a stance that we are focusing on providing a better service for people when choosing their property for example and that's where AI can come in and benefit the whole process by cutting down the long drawn out process that goes into it. unlike e-commerce, AI has a very high involvement in the industry. AI helps people to give clients real in-depth insight to the property they are buying by looking into the wider area and other factors that must be taken into consideration when buying property. Within our company, AI is already integrated into our website and we are seeing the benefits of this technology.
What are your thoughts on Smart Contracts being created with blockchain and how will this improve the legal aspect of property?
There is a lot of conversation with blockchain enabling the smart contracts. Blockchain really enables the process to speed up and its still early to say how it will benefit the property industry. How it will be digitalized and put on the blockchain is still quite underdeveloped. Once they are on the blockchain they will become incorruptible and much more secure.
Which specific tech has caught your eye that will make the most difference to the property industry?
VR and AR allow you to make certain decisions about the property listing. Our company specifically, had an AR showcase which has enabled us to develop an app for the AR as well. This technology helps people with their purchasing of property through interactive imagery. Agents and property seekers alike can benefit hugely from AR.
With regards to Machine Learning and e-commerce - can you explain how it is incorporated into the industry?
I spent a lot of time in the e-commerce space. Its very fast moving and make a lot of transactions via e-commerce. It can take around 3 - 6 months when you are buying a property so we really hope that e-commerce and machine learning can make a difference in speeding up the process. Online properties are becoming integrated into the industry and financial transactions can also be catered for and processed online which has successfully occurred.
What are your predictions for the PropTech field and will it be integrated in the next 10 years?
We are very very focused and want to help customers by processing the data quickly. Data is the most important aspects which need to be addressed for finding the right property. Tech can help people in the industry to make better decisions, quickly and efficiently and will really revolutionize the industry.
Bio of Manav: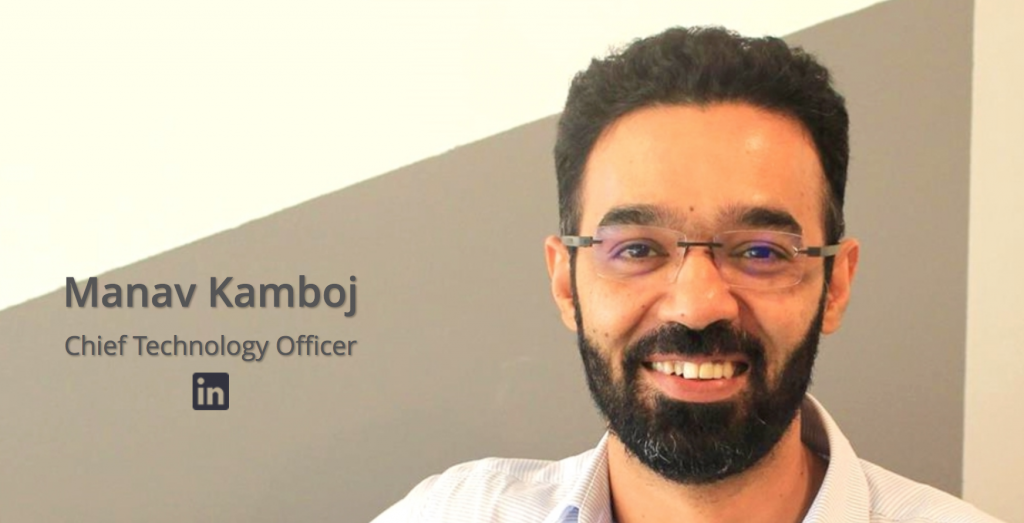 Manav brings to PropertyGuru extensive experience in the eCommerce, mobile, finance technology and software sectors. Manav is responsible for the Group's technology and engineering functions across offices in Singapore, Malaysia, Thailand, and Indonesia.
Manav leads a regional organization of over 60 highly-talented engineers, software developers and data scientists who deliver technology solutions to address the ever-changing needs of home seekers, real estate agents and property developers across the region.
Manav also co-founded and was the CEO of LetsGoMo Labs (short for Let's Go Mobile), a leading mobile app development studio with operations in India and the United States. He grew the start-up to a hundred-strong team of specialists, enabling them to deliver best-in-class mobile experiences for some of the top e-commerce and consumer internet companies in India.
Manav holds an MBA from IIM, Lucknow and B. Tech in Mechanical engineering from IIT, Roorkee in India.
For more information on PropertyGuru follow the link below:
https://www.propertyguru.com.sg/