The start of Indonesian e-commerce unicorn Bukalapak was based on its founders' faith in Indonesia's economy. Despite the huge size of the country, they believe that there are still many elements that require solutions.
At Slush 2018 in Singapore, Techsauce had the exclusive opportunity to find out more about Bukalapak from President and Co-founder Muhamad Fajrin Rasyid.
The 1 trillion dollar GDP country has much potential with its youth and vibrancy. This has made Indonesia the fastest growing nation in the region. Co-founder Rasyid pointed out the need to emerge as one of the first few tech companies in order to succeed.
After bootstrapping for about a year, it achieved its first seed and was able to grow close to 10,000 merchants.
The company has grown to 2,000 employees, with half of them being tech experts.  This has enabled the startup to be Indonesia's fourth unicorn startup after ride-hailing app Go-Jek, online booking platform Traveloka and e-commerce platform Tokopedia.
Empowering Indonesia's Micro-Economy
"The combination of users and use case." is Fajrin's definition of an ecosystem. In other words, knowing who your buyers are and knowing what they do on your platform or app. Bukalapak can now add investment products and other use cases to the ecosystem.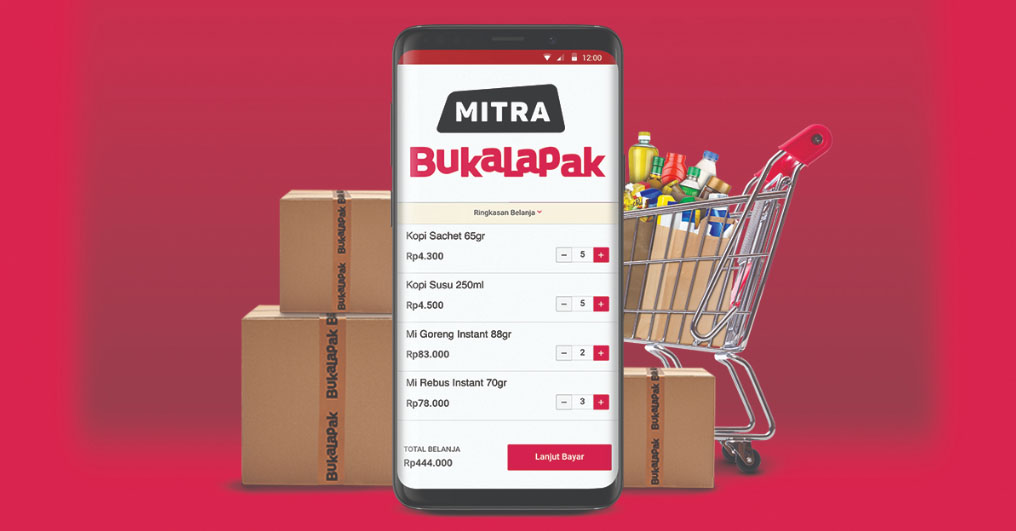 'Mitra Bukalapak' aims to empower the Indonesian micro economy through partners, also known as 'Warung' (mom and pop store). Indonesia has 4 to 5 million Warungs, which the company wants to make their sales partners. 10% of people buy things online, and 90% of people do not as they have qualms about doing so. Bukalapak approaches the 90% of people by getting their partners to order for them.
Use of FinTech
Even as it is still doing its ecommerce business, Bukalapak has plans to expand to other services, such as FinTech and offline retail. It wishes to support the Indonesian financial inclusion, a programme by the government to include its people.
Bukalapak's strength is the fact that it is built on a network of partners who already have their own individual established systems.
For example, merchants can choose to keep small change in their online gold saving accounts, which are similar to spare chests. In just a few months, this initiative has allowed merchants to invest more than 1 million tons of gold.
Another way that it leverages on its existing system is by using data to grant loans to their merchants. Most of the merchants are SMEs and even though they are running a business, it can be difficult for them to get loans from banks. Based on history of transactions, Bukalapak can analyse if they are eligible for loans.
The Biggest Challenges
'There are many challenges, but the one that stands out the most is finding a good talent. It is necessary for a tech company to be strong in tech, however, since the ecosystem is not mature yet, tech professionals are less abundant. Hence, people try to find talent rather than new markets abroad by expanding into places such as India, where they hire engineers.', says Fajrin.
Instead of expanding to source expertise, Bukalapak does more relationship building with universities. It provides guest lecturers to universities in its attempt to bridge the education gap because at present there are not enough graduates that match with its industry.
Secret sauce to becoming a Unicorn
"To listen to customers more."
When customers give a 1 star rating, Bukalapak questions why and does their best to fix the issue. As a result, it has the highest customer ratings on Play Store and Apple Store.
Big Vision, Start Small
In order to empower the Indonesian economy, Fajrin thinks the SMEs in particular should have a big vision to drive them more and try harder when faced with problems. However, they should start small.
'Sometimes, companies try to copy what happens in China, Silicon Valley, Amazon, US and other markets and apply it in their own business. However, that does not always work out. They should instead learn from these ecosystems and try to use it as an inspiration to solve their own problems. Even though there are similarities, there are also differences in terms of the structure of market and customers, which means that they have to create a solution that caters to the local needs.', he said.
Bukalapak always share stories of sellers who are able to grow from 1,000 to 10,000, with hopes that more entrepreneurs and SMEs will follow their lead. Their goal is to help 10 million merchants on the platform by 2020.