"Building network is about the depth of relationship you build, not the breadth"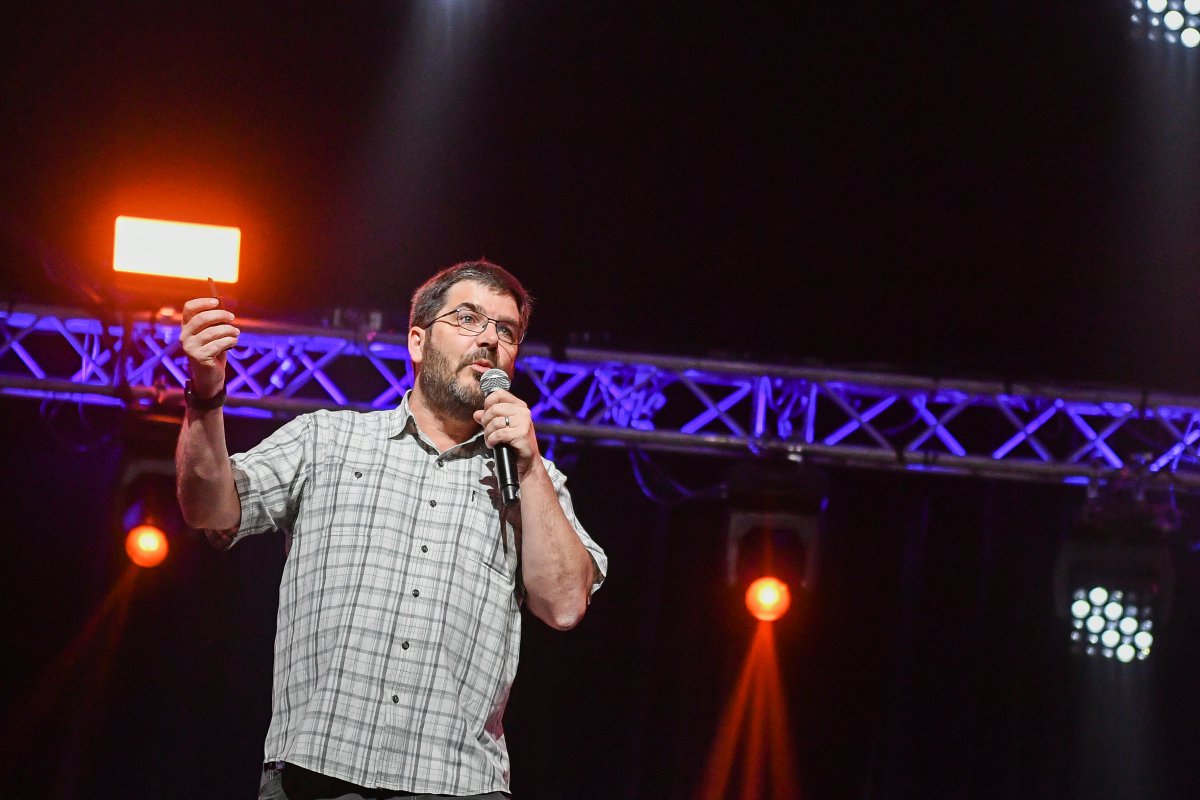 What is Techstars?
First established in 2007 in Colorado, USA, Techstars is a seed accelerator which now has 42 accelerator programs, 1,375 portfolio companies, over 60 corporate partners and US$13 billion portfolio market cap across 168 countries. With programs such as StartupDigest, StartupWeek, StartupWeekend, Techstars' mission is to help entrepreneurs succeed and progress faster by connecting them to the right people and helping them scale their businesses.
Having grown up in Montreal, Canada, where inclusion and diversity are celebrated, David seeks to create a global community to connect startups to the right mentors and investors. But how did he build this network when he was quite shy? Here at Techsauce Global Summit 2018, David shares his journey with the startup scene from his very first exposure to running a startup to expanding global level network in Europe, Asia and beyond.
How it all started
"I am never a network kind of person, but it is important in this startup world"
During a holiday of his college years at McGill University where he studied Computer Science, David landed a summer job at a government company, Transports Québec. "The people there weren't very ambitious in what they were doing and didn't work very hard. I realized I didn't want to end up working there", said Brown. There was one of his mentors who spent most of his evening time in the corner of the office building his startup. One day, he asked David if he wants to join. David then became the first staff of that startup.
This first startup wasn't that successful, but since it had an affiliation with a company in Miami, he flew to the USA, only to come across his future business partner David Cohen, also another founder of Techstars. Brown and Cohen have been working together as business partners ever since, and went on further to founding web technology startups before eventually becoming the founders and CEOs of Techstars.
David's first business and what comes after
Both Brown and Cohen first started Pinpoint Technologies, Inc., a computer-aided dispatch and billing software company which cater for the emergency medical services market. The business was making money, and they exited the company in 1999.
They then went on to become angel investors which provided seed capital to startups. Back then, startups need to pay money in order to pitch to angels. Because of this barrier, Brown and Cohen tried to change things. Here's a little background on the procedures they went with:
Application took place on the web site. All the seed stage companies need is only an idea.
They flew or drove to interview the startups which sounded good.
Promising startups received $10K in return for 2% non-controlling, non-board seat interest of the company, and they had to come to Colorado for 2-3 months to set up the company.
The startups were offered internet connections, little office space, and were free to spend the $10K however they want.
The angels had the option to buy 2% more of the company at the end of 2-3 months period.
Through this angel investment project Brown and Cohen managed and fast forward a few years when Techstars launched, they built a great network in Colorado before expanding to New York and Seattle in 2011, raising US$25 million for second seed fund in 2012 for Techstars Ventures.
Building the worldwide network at global level
It is important for startup to connect with network of community worldwide, but how do we do to create this network? When Techstars was born, Brown and Cohen did not have any network at all. "In 2007, we had 10 companies participated in the program, and we got to know them very well. We spent 3 full months to work together with them in great depth, mentoring and coaching them while also connecting them with the right investors", said Brown. Building network is all about the depth of relationship being built, not the breadth; it is about the value one can add to an organization which will make it sustainable.
Started in Colorado, then to New York, Seattle, Boston and other cities, we had to replicate and figure out how to roll the network further by build the network bit by bit - one mentor, one investor, one partner, one city, one country at a time.
Networks are built one person at a time. It's not about sending hundreds of LinkedIn request and expecting something to happen, but more like "investing" in the network you aspire to build.
At Techstars, the core value is to #givefirst. They always ask startups and entrepreneurs: "what can we do for you? How can we help you?". By doing this, it provides a powerful energy and value for every side because a rising tide lifts all boat.