On Saturday's panel at TechSauce Global Summit 2018, Neel Chowdhury, CEO of Sycamore Media Holdings, the parent company of Inc. Southeast Asia, sat down with three panelists to discuss cultures of large corporates and what it takes for them to cultivate more innovation within the organisation. The panel consisted of Jacqueline Alexis Thng (Partner at Prophet), Michelle Duval (Founder & CEO at Fingerprint for Success) and Archawat Chareonsilp (ASEAN Public Affairs & Communications Director at The Coca-Cola Company).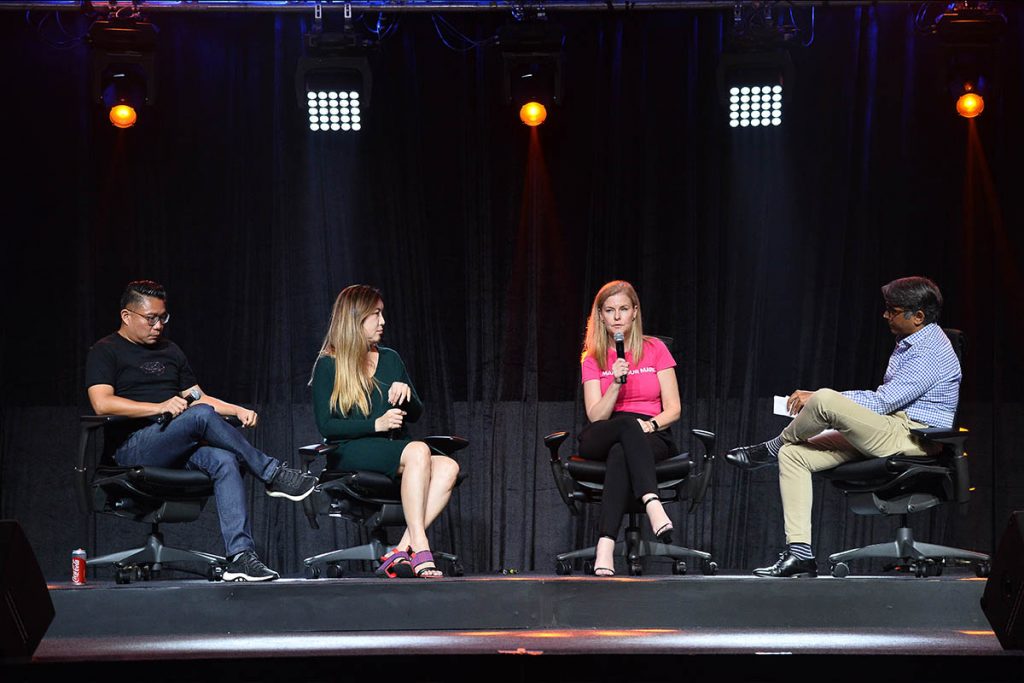 The premise of the discussion was centred around the multi-layered organisational structure of large corporates and its negative impact on speed of the decision-making and forward thinkingness. What can these organisations do to break these barriers and, specifically, what kind of culture they should encourage in order to cultivate more innovation?
How can large companies act/think like their smaller counterparts? What attributes typical of small startups should large companies adopt?
Archawat stated that large companies envy predominantly speed of the startups – both to execute and learn. While this is true and it makes sense for the large corporates, they don't want to go as far as to fully mimic the small companies. The question for them becomes – what is the right balance between adopting features of startups and maintaining their own identities?
In addition to Archawat, Michelle said that learning the attitudes, such as values and priorities, of these small companies and adopting them in the larger ones can also lead to creating an environment where innovation proliferates.
Do large companies have the luxury of not having to make decisions quickly?
Neel argued that being able to take time with decision-making might actually be an advantage for corporates. After all, most startups can't afford to do complex research and are forced to make decisions and pivot rapidly. Archawat believed that corporates do need to be able to react quickly, but their ability to do so is hampered by the number of people that are involved in the decision-making.
This multilayeredness of stakeholders and the decision-making process also directly relates to thinking within the box. Michelle and Jacqueline suggested that indifference to rules can help solve this problem and be a potent contributor to innovation. A certain antidote to compliance enables teams to start thinking outside of the box and utilise their creativity to a greater extent.
Other factors leading to unlocking corporate innovation
Panelists unanimously agreed that a direct responsibility for their action can help employees feel more involved with the project at hand. They argued that this liability leads to creating a sense of ownership, which in turn helps them care and think more about the problem. Archawat recalled his experience from one of his hackathons - employees in Coca Cola were given freedom to experiment and were able to come up with a number of creative solutions. This confirmed his hypothesis that it's not the quantity nor quality of people that stands in the way of innovation. If you empower them and allow them to express their creativity, they will deliver significantly more than If they only operate from within the standard limited corporate framework.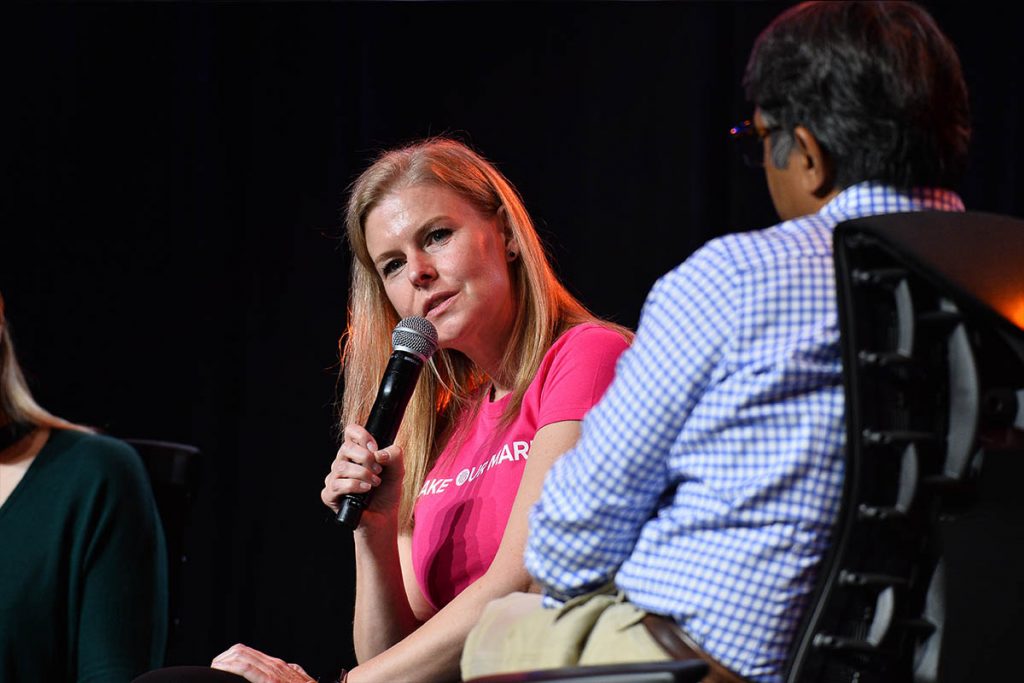 Michelle went on to say that it is "big picture thinking" rather than "detail thinking" that also leads to innovation and success. From her experience, detail thinking is linked to venture failure, whereas broader thinking yields better results due to the team's ability to maintain focus on the important long-term path.
Lastly, Jacqueline, Michelle and Archawat touched on the importance of a strong purpose within the large organisations. They claimed that employees are able to identify themselves with a strong purpose, connect to the company and experience meaningfulness. Work then become more of a mission rather than necessity.