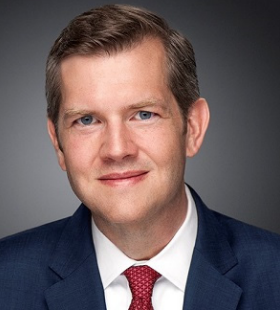 As the world of AI becomes more intrinsic into our everyday lives, we asked one of the top research companies what lies in store in terms of AI market growth, technology development and what the plans are for the future. This interview is very insightful and hopes to give you a more in-depth look at the AI landscape.
What industry do you think will benefit the most form AI?
Tractica has conducted a detailed, bottom-up analysis of the AI market growth potential based on an examination of more than 200 discrete use cases.  Based on this analysis, we are forecasting that the top 5 industries for AI adoption between now and 2025 will be:
Advertising
Finance
Healthcare
Consumer
Aerospace
What are the key trends within the Industry?
In the early stages of AI deployments, some of the key industry trends we have identified are as follows:
AI implementations will be focused on incremental improvements to existing business processes in the near term, with a focus on improving operational efficiencies, reducing cost, and improving the resolution of data analytics.
In the longer term, as enterprises become more comfortable with AI, they will begin examining ways the technologies can help create new business processes and even new business models.
For the next several years, virtually all AI implementations will be narrow AI, with algorithms that are purpose-built for specific tasks, rather than strong AI (also known as artificial general intelligence, or AGI).
AI implementations still require a good bit of data grooming and human-in-the-loop processes – known as supervised AI.  Unsupervised AI is still pretty far in the future.
Much of the focus in AI is on ways it can improve Big Data analytics, however, Tractica sees larger potential in the longer term for AI capabilities focused on replicating human perception – i.e., computer vision and natural language processing (NLP).
What can Tractica offer clients?
Tractica is a market research and consulting firm that helps clients with their strategic planning and go-to-market initiatives.  We publish research reports, offer subscription-based advisory services, and provide custom research and consulting services that help clients understand market conditions, the timing of key market and technology transitions in the future, and the dynamics of end-user demand for emerging technology products and services.
How does one recruit tech talent and data science to join the Tractica team?
Data science is not a big part of our focus at Tractica, outside our focus on data science trends as they pertain to market development.  Our market research is more focused on business-oriented analysis.
How would you advise a tech startup and specifically a company that is developing Artificial Intelligence?
There are a tremendous number of impressive AI technologies emerging, however, the key is to make sure there is a valuable and practical use case for those technologies in the market.  In today's AI world, the most successful solutions are those that solve practical business problems by improving operational efficiencies, reducing cost, or providing enhanced data for business intelligence.
What specific areas of government markets benefit the most from AI?
The top AI uses Tractica has identified in the government markets are as follows:
Converting paperwork into digital data
Crime reduction and prevention
Object detection for surveillance
Traffic light management
Street lighting
Disaster and emergency management
Sentiment analysis
Behavioral analytics
Crowd analytics
Predicting social unrest and geopolitical events
How do you conduct research and compile reports?
Tractica's research methodology is summarized as follows:
The basis of Tractica's analysis is primary research collected from a variety of sources including industry interviews, vendor briefings, product demonstrations, and quantitative and qualitative market research focused on consumer and business end-users. Industry analysts conduct interviews with representative groups of executives, technology practitioners, sales and marketing professionals, industry association personnel, government representatives, investors, consultants, and other industry stakeholders. Analysts are diligent in pursuing interviews with representatives from every part of the value chain in an effort to gain a comprehensive view of current market activity and future plans. Within the firm's surveys and focus groups, respondent samples are carefully selected to ensure that they provide the most accurate possible view of demand dynamics within consumer and business markets, utilizing balanced and representative samples where appropriate and careful screening and qualification criteria in cases where the research topic requires a more targeted group of respondents.
Tractica's primary research is supplemented by the review and analysis of all secondary information available on the topic being studied, including company news and financial information, technology specifications, product attributes, government and economic data, industry reports and databases from third-party sources, case studies, and reference customers. As applicable, all secondary research sources are appropriately cited within the firm's publications.
All of Tractica's research reports and other publications are carefully reviewed and scrutinized by the firm's senior management team in an effort to ensure that research methodology is sound, all information provided is accurate, analyst assumptions are carefully documented, and conclusions are well-supported by facts. Tractica is highly responsive to feedback from industry participants and, in the event errors in the firm's research are identified and verified, such errors are corrected promptly.
What does Tractica think AI will do for the global workforce? Will it put people out of work?
As technology has always done throughout history, AI will displace some categories of jobs through the automation of labor and will change the nature of many jobs, as well.  However, it will create a number of new job opportunities at the same time, both, as more people begin to "supervise" machines and also as new business processes and new business models, are created.  With that said, the increasing adoption of AI will certainly become a big societal and political issue, as the pace of change and disruption is likely to accelerate.  These issues will be a hot topic both within the business and public policy realms.
What sort of companies does Tractica work with closely and which startups within AI does Tractica think will have the most impact?
Tractica advises a number of multinational technology companies who are looking to understand the addressable market for their products and services within specific industries and geographies – they need to know where to place their bets and how to optimally invest their resources.  In addition, we work with service providers in the AI industry, as well as enterprise end-user organizations who are planning how best to implement AI within their businesses.  The startups who will have the most impact in the AI market are those who can successfully develop solutions that address important business needs and generate strong return on investment (ROI).
What are the biggest challenges facing Tractica?
The AI market is a fast-moving and fluid sector, so it is always a challenge to stay on top of the latest trends and identify the most important emerging themes in the market before they are widely understood.  Our clients rely on Tractica to stay ahead of the curve and help them plan for emerging market conditions.
What are the biggest challenges facing AI?
The main challenge is that the capabilities of AI are not well-understood by the market as a whole, often including industry participants.  As such, AI is over-hyped and over-sold, which creates a gap between expectations and reality.  As businesses gain more familiarity with the true capabilities of AI and its best uses, the industry will gradually reach a point where this hype is not such a hazard and productivity will improve.
Future plans for Tractica?
 Tractica will continue to expand the breadth and depth of its AI market analysis, delving deeper into emerging technology areas in addition to taking a closer look at specific industry applications for AI technologies.  In addition, we are expanding our analysis of the developing AI market ecosystem including more detailed examinations of the landscape of industry participants, the emerging software/application developer ecosystem, and the impact of AI deployments on key supporting suppliers like hardware vendors and IT/professional services providers.

For more information head over to https://www.tractica.com/
Tractica is a market intelligence firm that focuses on human interaction with technology.  The company's market research and consulting services provide industry participants and stakeholders with in-depth analysis of emerging technology trends, business issues, market drivers, and end-user demand dynamics across multiple application domains including home, mobile, health, automotive, enterprise, and industrial markets.  Tractica's global market coverage combines qualitative and quantitative research methodologies to provide a comprehensive view of the emerging market opportunities surrounding Artificial Intelligence, Robotics, User Interface Technologies, Wearable Devices, and Digital Health.
Clint Wheelock is the founder and managing director of Tractica. He leads all research operations at the firm, including management of its analyst team as well as client interactions and consulting engagements. His personal research focuses on artificial intelligence and user interface technologies. Wheelock has an extensive background in market intelligence focused on emerging technologies. Most recently, he was founder and president of Pike Research, a leading market intelligence firm focused on the global clean technology industry, which was acquired by Navigant Consulting, after which Wheelock led the rebranded Navigant Research business as its managing director. In this role, he managed all aspects of company operations, including research, sales, marketing, finance, and operations. Prior to forming Pike Research, Wheelock was chief research officer at ABI Research, vice president at the NPD Group, and research director at In-Stat. Previous positions also include senior product management and strategic marketing roles at Qwest Communications and Verizon Communications, as well as prior experience in management consulting and private investment banking. Wheelock holds an MBA from the University of Dallas and a BA from Washington & Lee University.