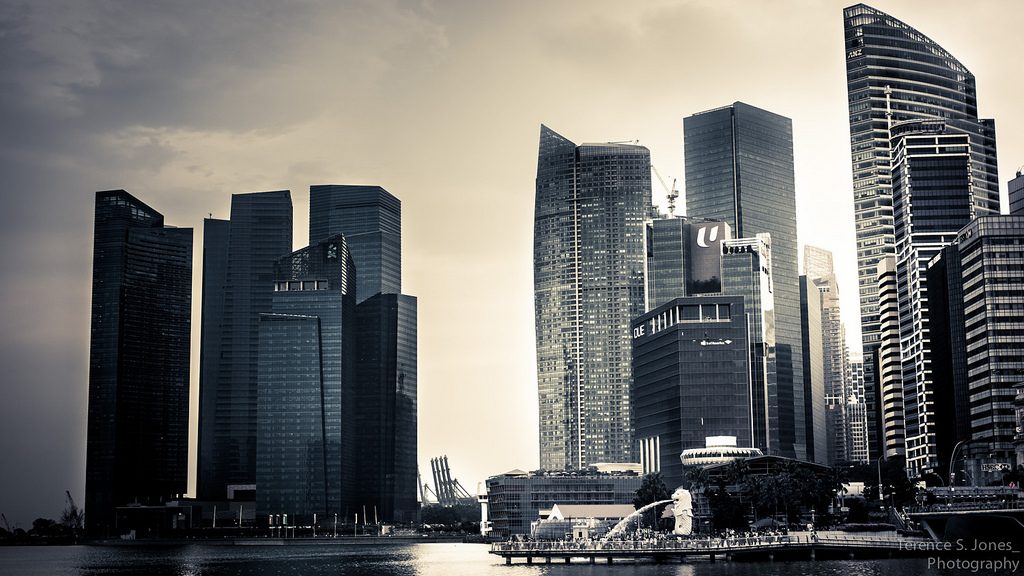 The start-up scene in Singapore has been relatively consistent during the past decade with an average of 20 start-ups buying out each year. With an ecosystem that includes access to financial and Government support, budding entrepreneurs can test out their prototypes and develop new key products, adapting and pivoting their business models along the way. Unfortunately, Singapore start-ups have yet to achieve the grand finesse that start-ups in Silicon Valley have accomplished, with an area of concern being that few start-ups are able to move past stage B series venture rounds.
Singapore's E-commerce start-ups
Generating over US $1.22 billion dollars for the Singapore economy, E-commerce is the hottest vertical in the nation, with over 42 deals secured in 2015. Singapore's E-commerce start-ups have also been relatively active in 2017, with substantial increases in monthly visits to local e-commerce websites, followers on social media accounts and a higher employment rate in these start-ups. One of the E-commerce website that is leading the pack by storm is Qoo10, the E-commerce website from Japan that had 4 million more visitors compared to its nearest competitor, Lazada. Qoo10 also became the first E-commerce website in Singapore to break the 8-figure traffic mark, accumulating a whopping 14.4 million visits in the 4th quarter of 2017. However, Lazada the second most visited e-commerce site in Singapore has been performing exceptionally well too. In March 2018, Lazada secured an investment worth $2 billion dollar from China E-commerce giants, Alibaba, with Lucy Peng, one of the founders of Alibaba taking over the CEO position at Lazada. With her vision and strategic mindset, Peng is on her way to catapult Lazada to grow beyond the Singapore market.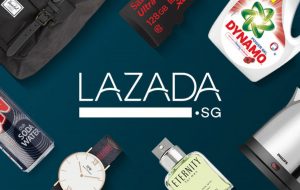 One of the reasons that contributed to Lazada securing the massive investment from Alibaba is also due to Lazada's ability to capture its target audience on the right platforms. With close to 22 million followers in the 4th quarter of 2017. Lazada currently dominates the Singapore market when it comes to the most number of followers on their Facebook page. Another reason that Lazada can thrive in Singapore's everchanging market is because of its company culture. It is an international organization which allows its multi-nationality employees to work remotely, making it flexible and convenient for all staff to achieve excellent results under their favored environment. Lazada is also E-commerce start-up that has the largest workforce in Singapore, hiring more than 555 employees to work at their company.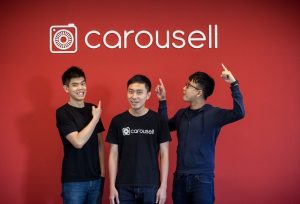 Another interesting Singapore E-Commerce is Carousell, one of the most popular marketplace apps in Singapore. In 2014, it raised US $6 million dollars in their Series A venture round and 4 years later, they raised another US $35 million dollars in their Series B venture round. The app is highly popular with young adults in Singapore as unlike the other E-Commerce platforms, Carousell does take a single cent from their user's transaction. Instead, they make their revenue solely from companies that advertise on their platform. This attracts merchants to use the app as an virtual common space to reach out to their customers as they do not have to worry about paying additional fees to Carousell.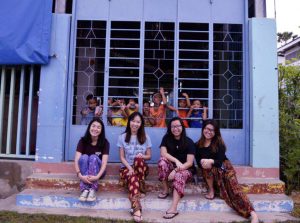 Singapore's Social Enterprise Start-ups
Besides building up the E-commerce start-ups in Singapore, The Singapore government is also helping to grow the local social enterprise scene by providing multiple grants for local start-ups.
"Social Enterprise - a new hybrid business model for start-ups looking to make profit while also creating a social impact for society."
One of the grants provided specifically for social enterprises in Singapore is the Venture For Good grant, which provides up to SGD $300,000 dollars to aspiring social entrepreneurs who are looking to create a positive change in health care (E.g. disease prevention) or economic services (E.g. crowd-funding).
One example is Tware, a social enterprise that's based in Singapore that has utilized information technology to create an innovative product for pupils who are sensory seeking or sensory over-responsive. TJacket, a wearable touch technology vest designed by Tware simulates the feeling of a hug by applying air pressure on a human's specific pressure points to calm, soothe and comfort the nerves of anyone who is feeling stressed out or anxious. The great thing about this technology is that it is applicable for users of all ages, whether it is a little child experiencing school-related stress or a working adult who's on a tight deadline and working late through the night. TJacket provides a sense of safety and stability to all who seek comfort and security.
Social Enterprise start-ups are fundamental in today's era as people these days are investing in companies with intention. They invest not just purely to make money, but rather invest in socially-conscious companies that can create a positive impact for tomorrow's world. This form of investment gives not just the entrepreneurs but also the investors a sense of satisfaction and purpose in what they are doing. Investing in companies that purely churn out billions of dollars has led to the detriment of other factors of our society such as deforestation, global warming and an ageing population that is incapable of sustaining itself. Hence, we need more social enterprises in our society where their main goal is not to make profit for themselves but rather to share the profits with those who need it most.
It is true that social enterprises can make a positive change to the less marginalized communities in our society. However, we should also be aware of manipulative scammers who may misuse the good name of a social enterprise purely for marketing purposes. These people are easy to spot as their so-called "beneficiaries" that they support, either remain in a state of helplessness over a long period of time or cease to exists after the company earns their sympathy buck.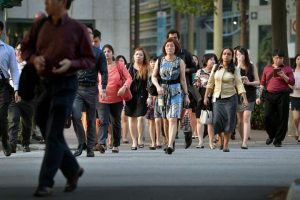 Support for Singapore start-ups
To further assist local start-ups in becoming sustainable, the Singapore government has set aside SGD $200 million to support small or medium enterprises (SMEs) in Singapore. This includes implementing the Wage Credit Scheme, a near-term measure which helps SMEs co-fund 20% of a Singaporean employee's gross monthly income if it is $4000 and below. This will help to shed some financial weight off the shoulders of these start-ups.
Furthermore, under the Enterprise Development Grant (EDG) introduced by the Singapore government in 2018, start-ups can look forward to receiving funding-support of up to 70% of their overall cost if they were to invest the funds in product development and innovation. This will allow start-ups to conduct research & development (R&D) activities without having to worry about the lost opportunity cost that comes with these activities.
Singapore also has many platforms to tapped on to grow and expand start-ups. These include but are not exhaustive to:
Spring Singapore (A Singapore Government agency that focuses on growing Singapore enterprises)
RaiSE (A Singapore Government body that focuses on social enterprise start-ups)
JFID Asia (An accelerator programme located in Singapore, which helped establish Carousell, the most popular C2C platform in Singapore)
Blk 71 (A Singapore incubator workspace for start-ups)
Singtel Innov8 (A corporate venture capital fund by Singtel that funds Blk 71)
NUS Enterprise (A university initiative for Singapore university students to create their own start-ups, these students can use the co-working space at Blk 71)
Perks of starting a start-up in Singapore
For more than a decade now, Singapore remains one of the best and easiest places in the world to start a business. Due to its stable political climate and rule of law, many foreign investors see Singapore as a safe and secure place to invest their money and reap the rewards of their investments. With its multicultural and cosmopolitan society made up of high quality human capital, Singapore can establish itself as a robust financial and technical institution in South East Asia. In addition, funding for Singapore start-ups has been on the rise, with more than a fivefold increase in funding from SGD $5 million to SGD $27 million.
Cons of starting a start-up in Singapore
Unfortunately, there are always two sides to a coin. Singapore also has its sets of challenges. Due to its limited land space compared to bigger nations such as USA and China, Singapore has an extremely small population, resulting in a smaller workforce, a smaller local market and a shortage of technical talent. Coupled with the high cost of living in this densely populated tiny island. It is no wonder Singapore start-ups have a shortage of investments from Series C stage funding as there are larger markets in the economy to function in.
Areas of improvement for Singapore Start-ups
As the best is yet to be, Singapore start-ups have room for improvement as well. If these start-ups are looking to really carve their legacy in the overcrowded world of start-ups, they will have to adapt and internationalize their business. . The problem with Singapore start-ups is that they are taught to aim to build a "perfect" product then launch it. However, with the rapid-ever changing environment, firms should trial and testbed their products quickly to first build the market, and then improve them along the way. Singapore start-ups should look into building a deep understanding of a specific market needs and habits, and then identify a strong value proposition that the market requires, and which cannot be easily copied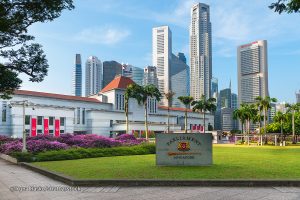 Government Support
Thankfully, The Singapore Government provides ample support to start-ups looking to expand beyond the region. In 2018, the government introduced the Market Readiness Assistance Grant, a grant providing up to 70% funding support for setting up overseas branches by Singapore-breed startups. These startups can also get Double Tax Deduction for internationalization. These startups are entitled to 200% tax deduction on the first $150,000 expenses that they incur overseas. The Grant and tax deduction provides these startups with extra financial support to survive the first few years a business.
In conclusion, Singapore start-ups are just beginning to scratch the surface of carving a well-structured and solid community for its aspiring serial entrepreneurs. With the continuous support from its Government and the recent success of its local E-commerce businesses, Singapore remains a heartland for thriving and driven start-ups looking to make a difference in society.
Source: Ministry of Finance Singapore & iprice insights