Most people have probably heard of Internet of Things (IoT) and understood the term quite briefly. A smaller portion of people are knowledgeable about the application of IoT. But how many people actually know what Industrial Internet of Things (IIoT) is and what its applications are in enterprise? In this article, we'll take you to explore IIoT, the main key players in the market, its disruptive impact on industries and what the future holds.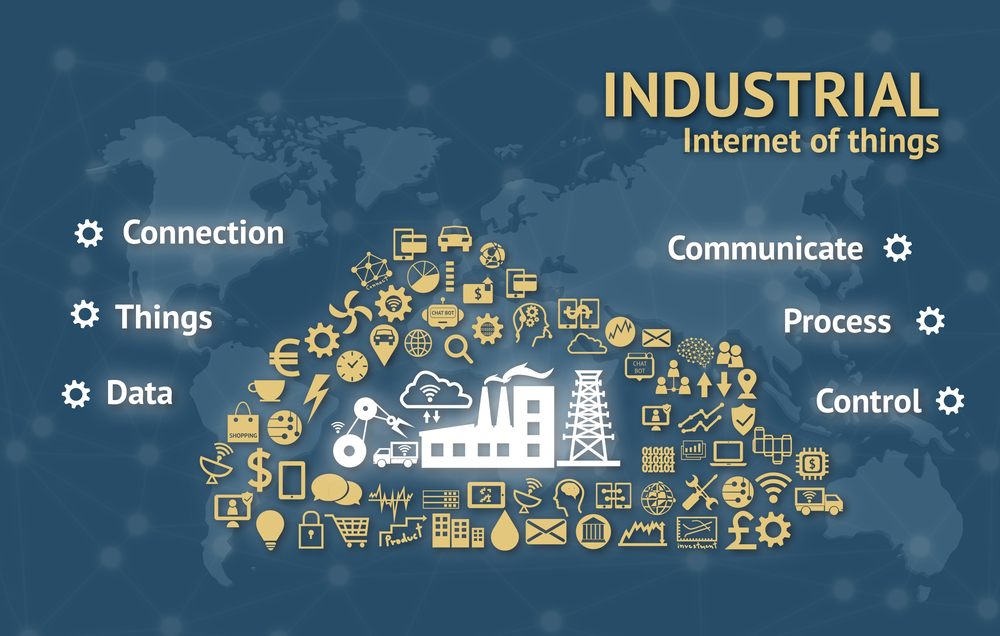 As the government of Thailand's national agenda to push forward Thailand 4.0 progresses, smart cities, smart people and smart industries are something the world can very much look forward to in this digital transformation age. Thailand, the kingdom rich in agriculture, wind power, metal refinery and manufacturing, is moving on from a country with abundant cheap, unskilled labour to an innovation "value-based economy" and "inclusive economy". One possibility in stepping forward the game across the industry sector is to first educate the people, whether they are white/blue collar workers or C-level executives.

From IoT to IIoT: All about connectivity, productivity and insight
In early 2017, Fukoku Mutual Life Insurance managed to cut down the burden of work processing by 30% through its adoption of IBM's Watson, a cognitive technology that can assess insurance claims through intelligent analysis and interpretation of data. This is one successful implementation of IoT through its core pillars: things, cloud and intelligence.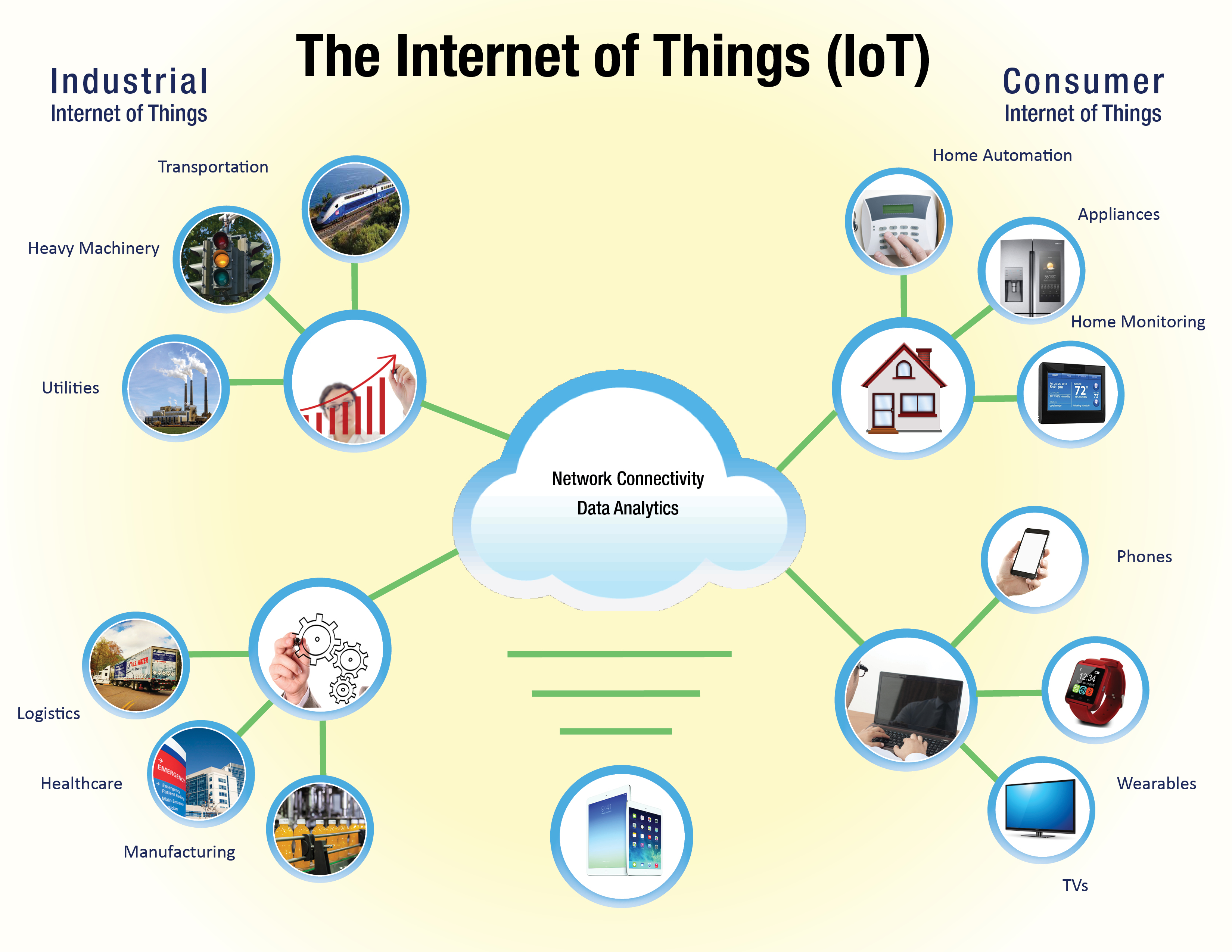 As a general definition:
Social Networking Service (SNS) connects human to another human
IoT connects human to device and device to device
IIoT broadly connects industrial machines to other machines
IIoT focuses more on industrial and large-scale businesses, particularly B2B side. While IoT is more common at present stage, IIoT is the future where people, intelligent machines and data intersect, with much more focus on improving operational efficiency, reducing downtime and providing advanced analytics. But this doesn't just stop here; the potential of IIoT lies beyond imagination of traditional manufacturing.
One sample of advanced application of IIoT encompasses predictive maintenance. Imagine a broken machine in a manufacturing process, that can mean a loss of millions of dollars. Traditionally, each machine is assigned a scheduled maintenance time, say after every six months or so. Few issues can arise with this practice. What if the machine breaks down before the scheduled maintenance date? Or what if the machine doesn't need maintenance and can still fully function at the scheduled date of maintenance? A lack of real-time insight of the condition of the machine often results in a waste of time, money and effort through unnecessary spending. Through IIoT, humans can automatically keep track of the condition of the operating machines. This is just a bigger and industrial scale of how our software update alert keeps reminding us to update our iOS on consumer devices like laptop and smart phones.
Not only does IIoT enhance machine-to-machine (M2M) communication, but it also optimizes machine-to-human, machine-to-objects and human-to-object communications. The rise of IIoT opens up different business opportunities that involve addressing real-time needs, threats and opportunities, more effective forecasting and improved optimization.
The global main key players in IIoT
While many big firms out there have adopted trustable IIoT service providers/enablers, others set aside some capital to build their own tools and platform in-house. Some notable and widely adopted IIoT providers in the global market include General Electric (GE)'s predictive analytics Predix, IBM's Platform-as-a-Service (PaaS) Bluemix, Cisco's Jasper, Azure IoT Suite, Siemens' MindSphere and SAP's Leonardo.
Citing a report by Accenture, worldwide spending on IIoT is estimated to be at US$500 billion by 2020. One sample case of comprehensive IIoT implementation is Digital Wind Farm incorporated by GE. GE is a giant industrial company with many sectors of businesses ranging from power, oil and gas, electricity, to healthcare, transportation and aviation. Only recently in 2015 that GE realized the urgency to digitalize across its industry to strive in this digital era was when it launched its digital division with the predictive analytics Predix. Having been built on the Predix platform, the software component of the Digital Wind Farm is able to provide a digital infrastructure for the wind farm. Through continual collection of real-time data such as weather, performance, component messages, service reports in GE's fleet, a predictive trend can be obtained, therefore outputting actionable insights. This model obtained can serve to improve maintenance strategy and optimize reliability of energy production.

Smart machines: Disrupting the industrial machines in Thailand
Like artificial intelligence (AI), in order for machines to be "smart", we have to teach machines to be smart, by feeding in data and configuring the right model. What traditional machines lack are cost-effectiveness and reliable communication protocols. With IIoT and secure connectivity, smart machines are able to leverage the powerful and spacious cloud which allows for the storage of data and model generation to improve machine performance and reduce costs. Establishing connectivity across machines and leveraging data collection are therefore pivotal in providing predictive insights for smart industry and smart nation.
Industries in Thailand that have the potential to be disrupted are:
Automobile
Electricity
Construction
Mining
Petrochemicals
Renewable energy
Manufacturing

Bottomline summary
As Thailand shifts from traditional Thailand 3.0 way towards a smarter and more efficient Thailand 4.0, it's also very important for the mindset of the generation to change. With the right technology implemented properly and a knowledgeable decision-maker within an organization, Thailand can benefit greatly from digital transformation to push forward innovation, productivity and potential of manpower of the nation. Although there are a few barriers including the lack of open-mindedness and lack of awareness in the people, with different giant conglomerates, family-owned businesses, SMEs, and new rising startups contributing to the nation's overall economy, Thailand will gradually undergo a major change towards a "smarter" nation.