The awaiting of the phenomenal tech conference in Southeast Asia is done. Techsauce Global Summit 2020 (TSGS2020) will be held in June 18-19, 2020 at Centara Grand at Central World in Bangkok, Thailand. It will be filled with more excitement - more exhibits, workshops, and world class speakers than before. Here's a sneak peek at our first 10 speakers.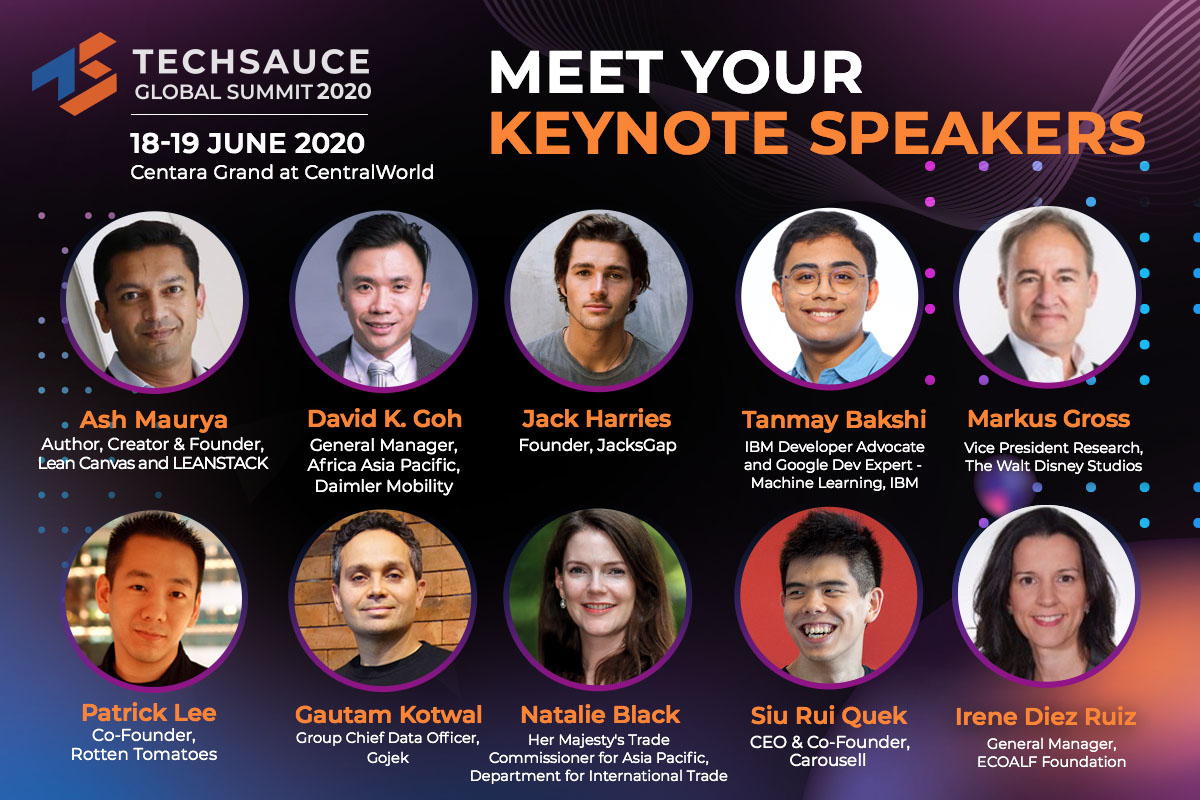 1. Jack Harries (Documentary Film-Maker and Environmental Activist Works)
In response to the climate change and mental health crisis, Jack Harries, a 26 years old filmmaker and activist turned his Youtube channel, "JacksGap" into a place to voice his campaign. On his platform, he shares videos of his exhibitions - his environmental stories in Greenland, Somaliland, Bhutan, Kiribati, and Borneo, and he successfully reached over 4 million subscribers from that. Jack is also a global ambassador for the WWF. Meet him to learn more about how he transforms the latest technology to bring awareness over social responsibility.
Get your tickets here: summit.techsauce.co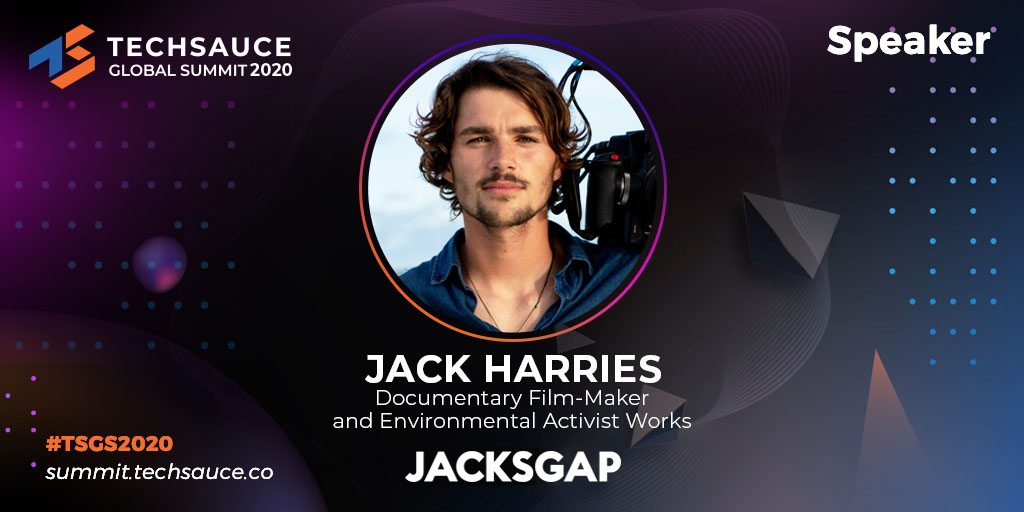 2. Ash Maurya (Founder & Author, Creator of Lean Canvas and LEANSTACK)
Ash Maurya is well-known as the author of Running Lean and also the one who invented Lean Canvas, a one-page tool for business model. His posts and advice have been featured in Inc., Forbes, and Fortune. He regularly hosts sold out workshops around the world and serves as a mentor to several accelerators including TechStars, MaRS, and Capital Factory. He serves on the advisory board of a number of startups and has consulted to new and established companies.
Get your tickets here: summit.techsauce.co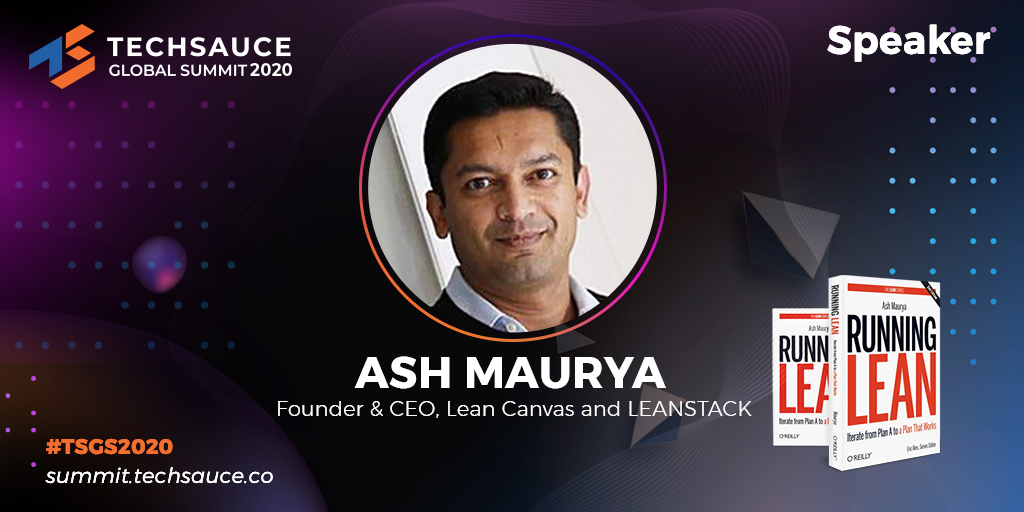 3. Tanmay Bakshi (AI and Google Developers Expert, IBM Developer Advocate)
A 16 years old prodigy in tech and AI, Tanmay Bakshi has become a keynote speaker for many important conferences around the world and TED Talk program. His passion towards tech has led him to many awards achievements: Knowledge Ambassador Award, Global Goodwill Ambassador at Linkedin, Life Mentor Award by the Hon. Lt. Governor of Manitoba, and Twilio Doer Award. He shares his research and knowledge on his Youtube channel "Tanmay Teaches" and also works together with IBM to develop AI for the healthcare industry. Meet him to learn more about how he makes social impact through technology.
Get your tickets here: summit.techsauce.co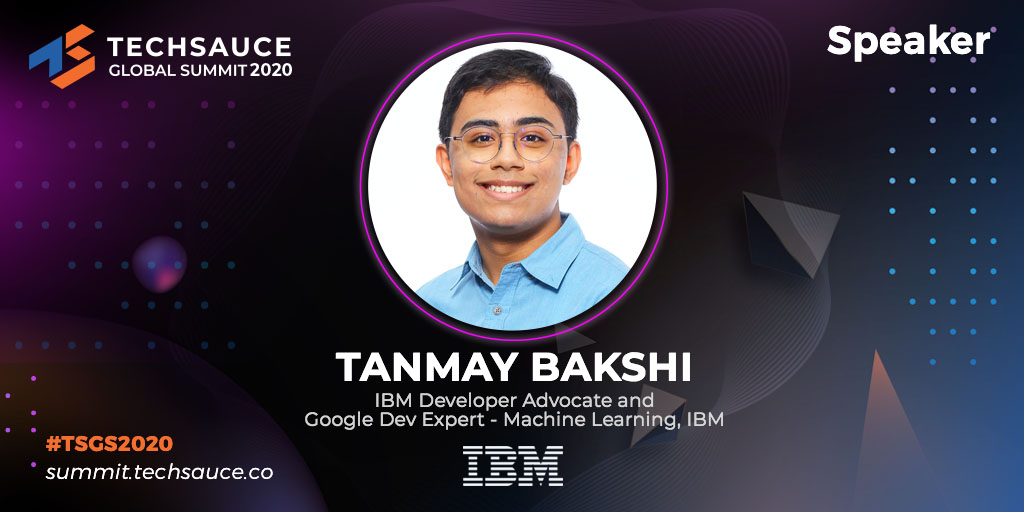 4. Dr. Markus Gross (Vice President for Research of Walt Disney Studios)
Markus Gross is the Vice President for Research at the Walt Disney Studios and a professor of computer science program at the Swiss Federal Institute of Technology Zurich (ETH). He directs the Disney Research Laboratory in Zurich and is the head of the Computer Graphics Laboratory at ETH. Through his vision, Prof. Gross drives research and innovation in the field of visual computing, artificial intelligence and machine learning. Throughout his career he has co-founded more than 10 startup companies. Prof. Gross received numerous awards for his technical achievements, including 2 Academy Awards in 2013 and 2019.
Get your tickets here: summit.techsauce.co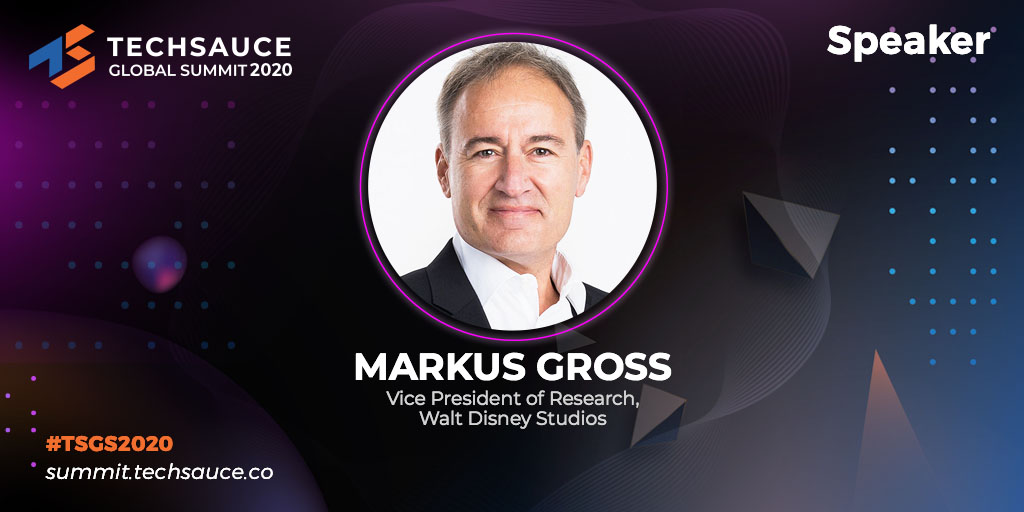 5. Patrick Lee (Co-founder of Rotten Tomatoes)
Patrick Lee is well-known as the co-founder and former CEO of Rotten Tomatoes, a famous recommendation resources web for entertainment shows. After he sold his company to IGN Entertainment in 2004, he became a serial entrepreneur with 6 startups growing across three countries, China, Hong Kong, and Bay Area.
Get your tickets here: summit.techsauce.co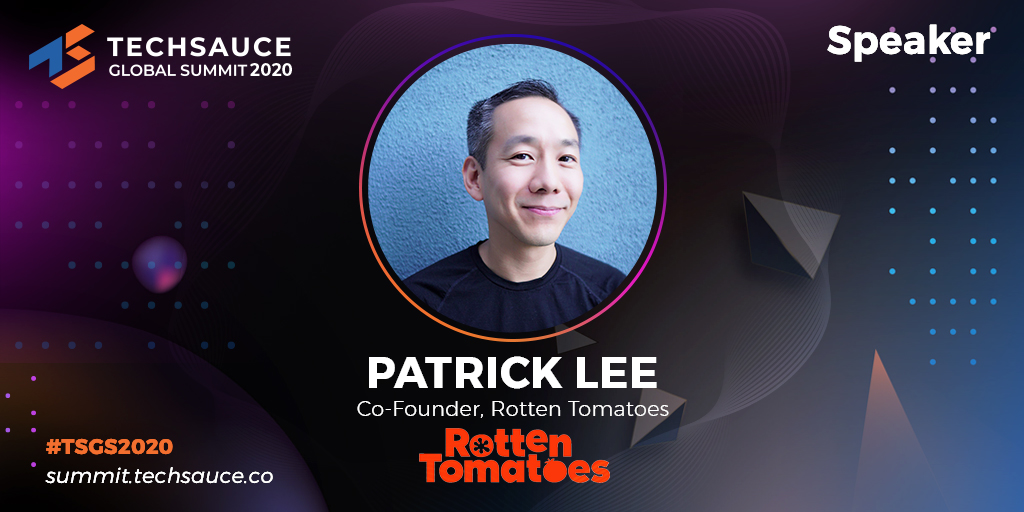 6. Gautam Kotwal (Chief Data Officer of Gojek)
Gautam Kotwal is a Chief Data Officer at Gojek. He is responsible for managing the company's overall data strategy and teams across business intelligence, data engineering, data science, and fraud prevention. He also provides oversight for all data-related functions at the company - an area central to key business decision-making and unlocking new opportunities for the platform and its stakeholders.
Get your tickets here: summit.techsauce.co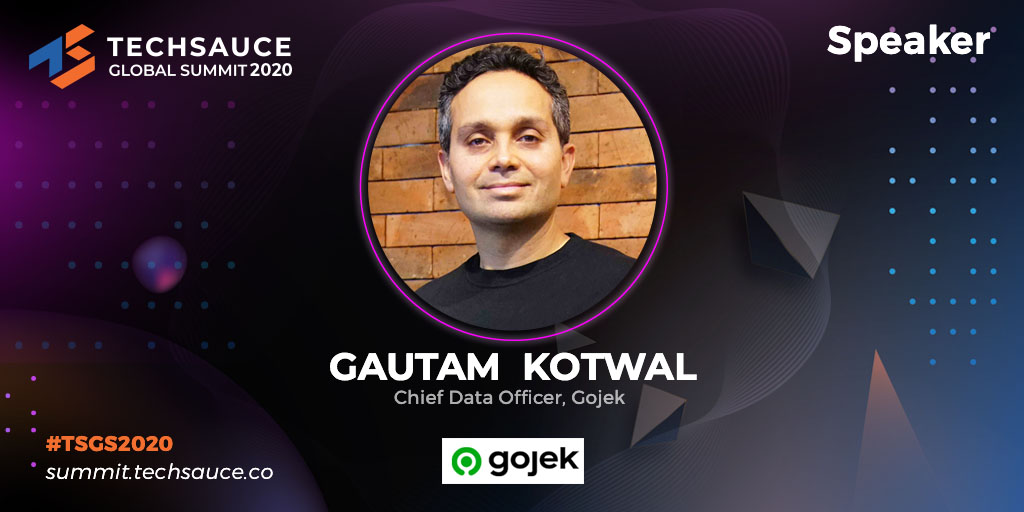 7. Natalie Black (Her Majesty's Trade Commissioner (HMTC))
Her Majesty's Trade Commissioner (HMTC) for Asia Pacific, Natalie Black is responsible for overseeing the work of the Department for International Trade (DIT) in North East Asia, Southeast Asia, and Australasia. She maintains and improves the bilateral trade and investment relationship for British companies, and also develops finance and trade policy. Black also works closely with wider diplomatic network and UK-based colleagues to coordinate Her Majesty's Government (HMG) activity on our wider prosperity agenda.
Get your tickets here: summit.techsauce.co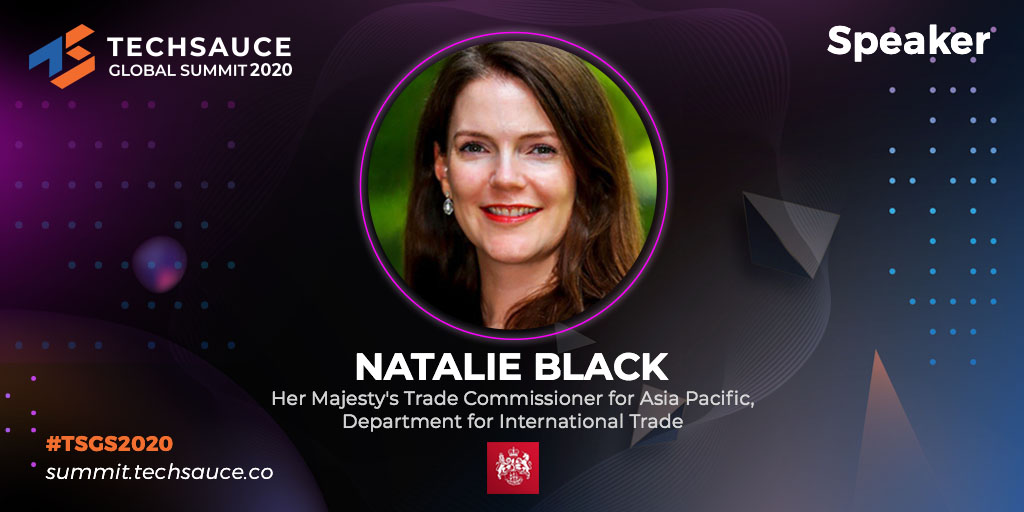 8. Siu Rui Quek (CEO of Carousell)
The CEO and Co-Founder of Carousell, Siu Rui Quek is a tech-enthusiast and has started doing his online business in his 13. His passion leads him to be committed to building a product-focused company, focused on solving meaningful problems for people globally.
Get your tickets here: summit.techsauce.co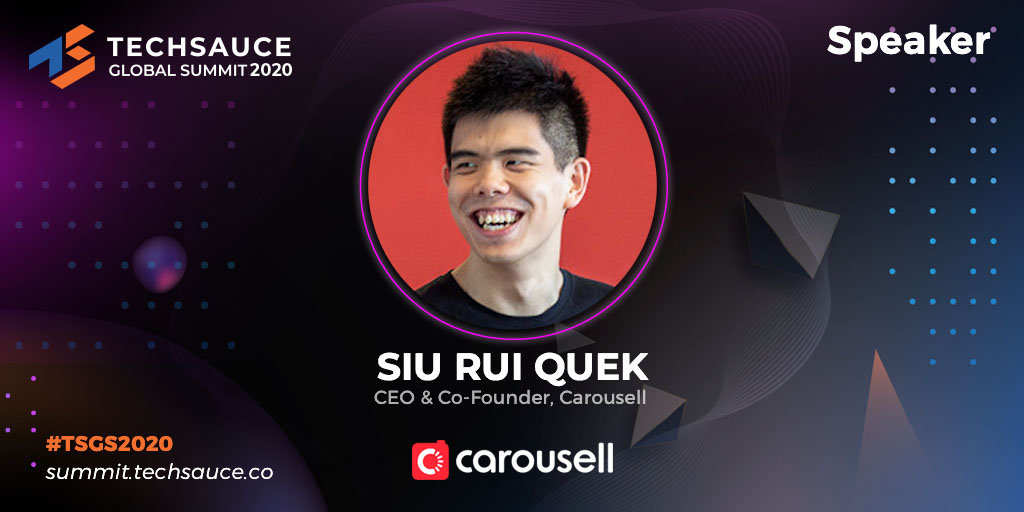 9. David K. Goh (General Manager of Daimler Mobility)
David Goh, the General Manager of Daimler Mobility is responsible for the development of the Mobility-as-a-Service (MaaS), Autonomous Services, and Urban and Smart Cities Solutions in Africa, Asia Pasific, and Middle East. His previous positions in Daimler include innovation lead, co-founder of corporate ventures, digital transformation and business consultant across geographies in Africa, Middle East, Asia Pacific and United States.
Get your tickets here: summit.techsauce.co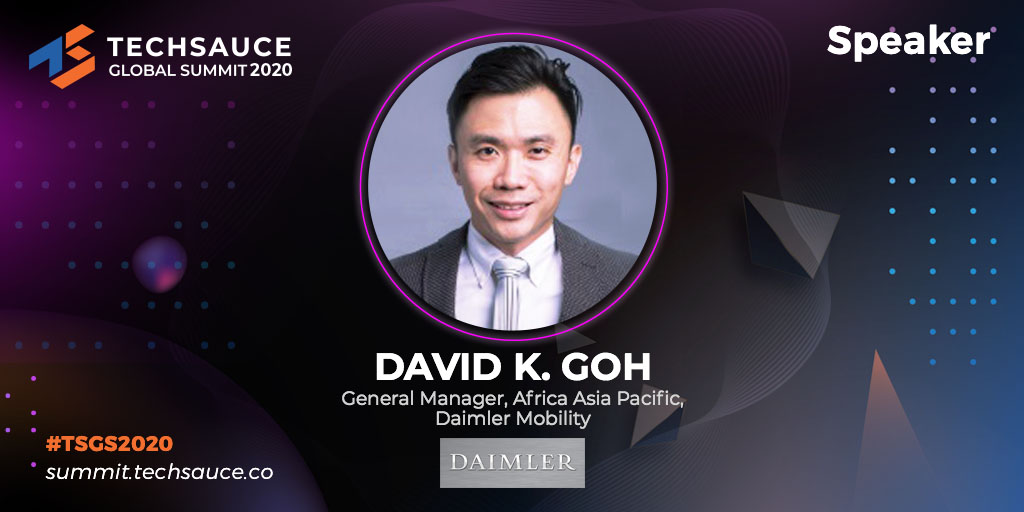 10. Irene Diez Ruiz (General Manager of ECOALF Foundation)
The General Manager of ECOALF Foundation, Irene Diez Ruiz is responsible to rebuild the ocean ecosystem by recycling the trash found in the sea and transforming it into top quality yards for textile products. She has been doing her environmental actions since she worked for Salamanca University when she was linked to environmental education, governance, investigation and rural development. She was also involved with the consultancy area, particularly in the field of corporate responsibility.
Get your tickets here: summit.techsauce.co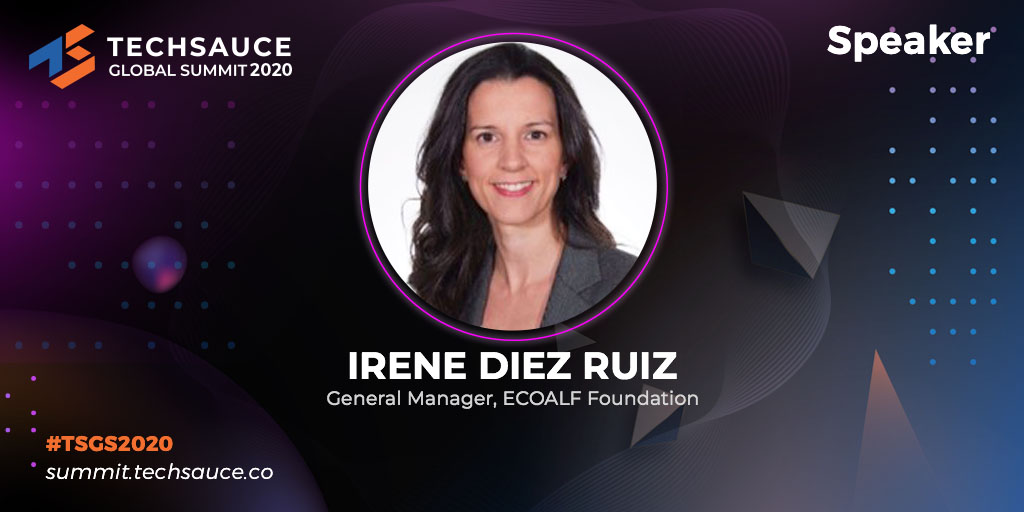 To secure your spot to learn from and network with the speakers at the TSGS2020, go to summit.techsauce.co.