At this year's startup Thailand conference, the topic of developing SMART Cities and how it can benefit the ecosystems of developing and frontier markets was constructively demonstrated.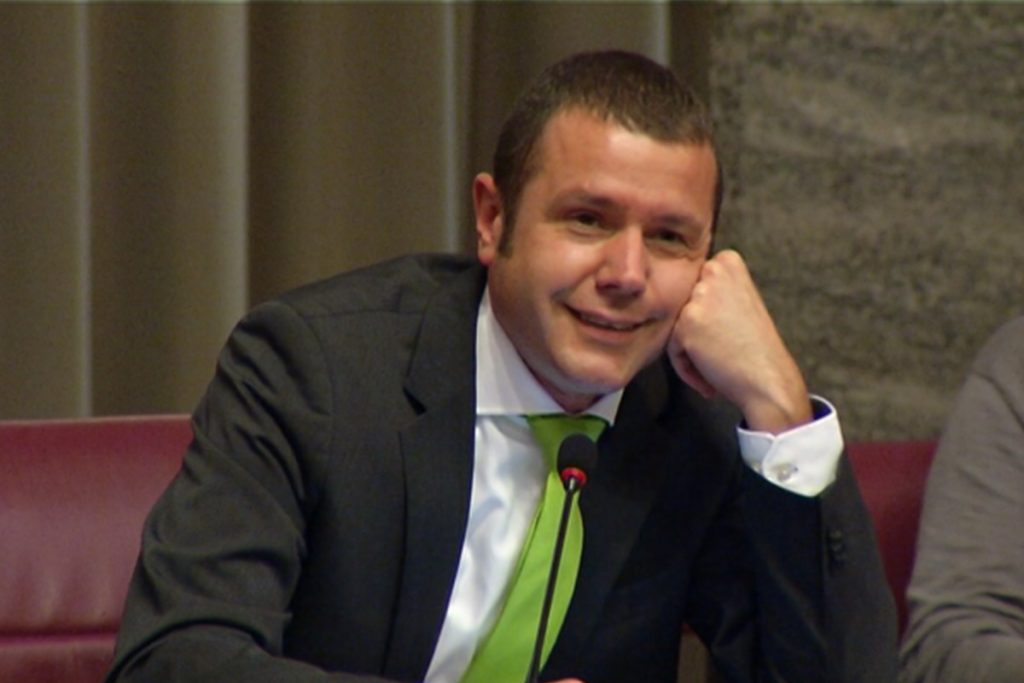 Joost Helms - Director of Eindhoven Academy, Director EIPO, independent consultant and business developer gave an insightful look at what a Smart City entails and how to achieve it.
The Eindhoven region is also known as the Brainport region. A region where intense collaboration between businesses, governments and knowledge institutes (Triple Helix) - a collaboration of governments and business has brought substantial economic growth in the Netherlands.
This successful transformation from such a manufacturing industry to a smart digitalized and high tech innovation hub is one of the contributing achievements that he wants to share with the rest of the world in order to grow and strengthen underdeveloped ecosystems.
Our region is a high tech region located in the heart of the city built by Philips electronics. We have been awarded many awards for our efforts as a SMART city and aspiring silicon valley.
This advanced city was formed and kept foundationally strong through the development of the 'triple helix' which focuses on building and sustaining high tech innovation. This is a combination of governments both regional and nationally, universities, big OAM's, small & medium businesses coming together and defining what is there for the future. This was a structural unification that allowed the ecosystem to grow. The cost of innovation is rising and the demand for talent is becoming more sparse and the world competition for knowledge is becoming intense. It's not about being strong or intelligent, it's about being adaptive. The country that is quickly adaptable will be winning tomorrow.
We have opened up  'High Tech Campus' which is a network of knowledge for people to gain an understanding of how to build and obtain a strong ecosystem. For tech startups, this is perfect as we supply and rent rooms. It's an open innovation centre from the Netherlands for all international and national startups to come, connect, grow and develop. We can help to nurture and pass down the techniques that they can apply to integrate into their frontier markets. Within this organisation, we have also developed lectures that will encourage and develop these economies.
Incubation of startups is also another key element for the strong startup ecosystem. We have a lot of accelerator programs and also within our universities we have challenges that focus on competing to building the best product that they can produce. Its all about connecting the ecosystems. There are global trends that circulate and at present, there are more people moving into cities which is causing a disruption in mobility. Resources are low and we face the digitalization age that may interfere with the labour workforce. We have joined forces to create a digital infrastructure which incorporates education, business and freedom of innovation. We love to invite companies and institutes to show their experiments and findings to see what ones can be of benefit to the society and ecosystem.
In the Netherlands, we are a small country but with this digitalised infrastructure we want to act as one big SMART CITY. We have taken this tried and tested format and applied it to cities in Vietnam like Binh Duong- which is located in the south of Vietnam next to Ho Chi Ming City. This has gone through a rapid change from being agriculturally focused on becoming more and more digitalised and into the service industry. They are becoming more and more inclined to move into the area of High Manufacturing.
We have put together a program which is centred around 4 domains for building a SMART CITY:
People - how do we educate the people of the future.
Development - high tech industries - you have to create your own research and knowledge. You cannot only take knowledge from outside your country. you will always be dependant on the others.
Business - how can you grow them with smooth regulations from the governments and its' also very important to new business, about startups and how can we create a dynamic environment and supply seed capital. How can we develop and teach entrepreneurship in our universities and help the younger generations to come up with new ideas and give them the tools and steps to push forward.
The basics - Infrastructure both physical and digital, building sustainable energy, clean air, health care etc for a nicer lifestyle.
We implemented the 'Triple Helix' model into Binh Duong. It's not a direct copy, it has been adapted. You have to adapt it to take into account that you have a complete different parliamentary structure and culture. You have to take it all into account to make it successful. We have also created masters programs and other university degrees that will benefit the education system.
We are giving new structure for business and helping to create new manufacturing centres in Binh Duong to be more efficient and attract outside business.
We have also developed high tech industrial parks that have really created an environment for people to research and develop high tech facilities.
It's important to tell the story of how the smart cities and ecosystem foundations were built and how their role is valuable within the whole structure.
There is one important message surrounding a SMART city: It's about using technology to improve the lives of the people and by connecting people internally and internationally.
We have also helped to create a world-class incubator of this SMART city.
Hanh Nguyen, the head of leading the innovation SMART city gives more insight into the process.
This SMART city has really focused on the health care of the people first as it is crucial to have a happy and healthy workforce. High tech was the next development of the SMART city along with Social, financial and environmental. Better jobs can be created to which helps with social stability and financial inclusion. Environmental aspects have been focused on making sure that the air and the water are clearer. Financial stability is dependent on growing GDP every year. The Government has worked closely to allow for freedom of industrialisation and urban developments at a fast-paced rate. This has produced low-cost housing which is increasing the stability of the economy. Health care and education have expanded along with transportation systems and a functioning infrastructure. The tech companies are focusing on Information technologies which help service industries. This SMART CITY project is focusing on the socio-economic development of the whole region. This will enable the region to become a manufacturing region that will attract a lot of foreign investors.
This structured format of a tried and tested SMART CITY can definitely be looked upon in south-east Asia as a successful, adaptative, model from a more economically and technologically advanced country which can be applied as these emerging markets focus on strengthening their ecosystems.
Joost Helm: 
Directeur Eindhoven Academy, Director EIPO, Independent Consultant, Business Development

Director of Eindhoven Academy, Director EIPO, independent consultant and business developer. The Eindhoven region is also known as the Brainport region. A region where intense collaboration between businesses, governments and knowledge institutes (Triple Helix) has brought substantial economic growth. Cooperation within the Brainport ecosystem is based on a joint agenda and is international recognition. The Triple Helix cooperation was rewarded the "EUROCITIES 2010 Cooperation Award" in 2010, the Intelligent Community Forum in New York appointed the Brainport Eindhoven Region the "World Smartest Region" in 2011 and Eindhoven repeatedly made the top 3 most interesting regions to invest in, according to the FDI index of the Financial Times.
Hanh Nguyen:
VP of Product Marketing at Marvell Semiconductor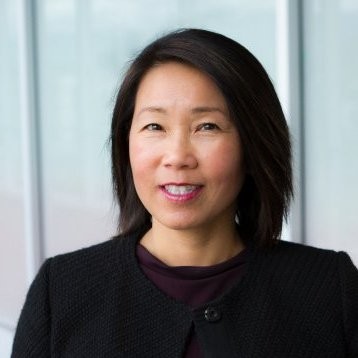 Sales, business development, a marketing executive with extensive knowledge of semiconductor and networking technology. Drove marketing and sales strategy at Fortune 500 companies and at start-ups in carrier/operator, SMB/SOHO and enterprise/data centre segments.