Emma Lo Russo, CEO of Digivizer, a leading social web analytics and activations technology company from Australia, talks about the future workforce and gender equality.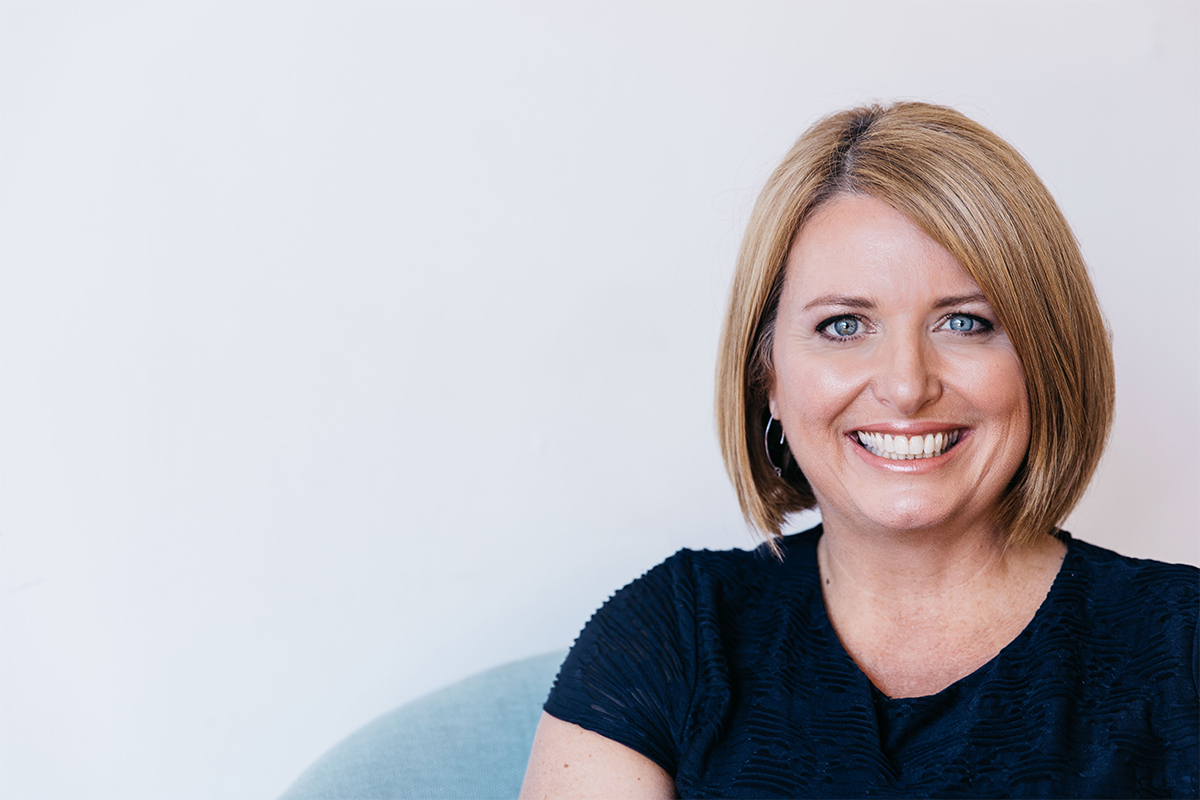 As an international business leader, strategist, speaker, and writer, Emma has been quite successful in taking her Australian company founded in 2010 to the global market. Digivizer focuses on helping businesses know more about customers through real time analysis and insights on their digital footprint. Being a recipient of the AGSM Anita Prabhu Women Leaders in Business Award and a finalist in the NAB Women's Leadership Awards in 2016, she has played an exemplary role model for women in the tech industry. Here is her insight on the future of the workforce and view on gender quality with Techsauce.
No excuses
It is important for companies to work not just towards gender equality, but in creating an inclusive environment for all minority groups. Emma says when it comes to work it should be about work. Nowadays companies like hers do not pressure employees to have the regular 9 to 5 work schedule. Instead everyone is responsible for accomplishing their projects, whether it be at their home or at the office. Gender is not a factor. Instead it is about achieving something.
With such diverse global markets, companies also cannot not afford to not have insight on minority groups. If you do not have a diverse workplace, it reflects on your lack of insight on the consumers. Locking out age, gender, and nationality makes it very hard for a company to create something that caters to everyone.
Forget being the best female, just be the best
For women who want to follow her footsteps into becoming a female leader in the tech industry, Emma says it is critical that women not put themselves in a box. Meaning, you should not aim to be the first or best women in this or that. Instead, throw out the concept of gender, even though the ecosystem is still not truly equal, and think about how you can be the best man or woman. This is not to say that Emma did not have her fair share of breaking down gender bias.
Having worked in the corporate scene for quite some time, it was a female mentor that challenged her to dare to act on her idea of creating Digivizer. Prior to that Emma had always thought of doing something on her own, but had her own self-bias. After being inspired by her mentor, she pivoted and exited the corporate world. She did not make her being a woman an excuse. She focused on overcoming her own self-bias.
Emma encourages women to have a strong vision on what you want to do, because this will provide an incredible amount of motivation. She says women should seek to learn communication and leadership. They need to set goals and seize the moment.
Seek to learn and share
There are multiple ways of getting inspired and motivated. Emma says for herself, she sought people not to empower her, but people with experience that she can learn from. She wanted to know how people accomplished their goals and how they dealt with challenges. This could be through podcasts, books, or joining forums or activities to engage and share. As you learn, Emma says it is also important that you give back to others following your footsteps. It is about giving and taking.
Seek for balance
Men or women, everyone has trouble organizing their lives. It just seems like we have so many things to do in such a limited amount of time. Time is something everyone has equal shares of, whether you are a CEO or a student. Emma shares with us how she starts her day.
Emma uses the quiet time she has early in the morning to write, plan, and strategize her day because she knows it will be back to back meetings for her as a leader. So it is important to lay out time for things that are important to her, whether it be fitness, time with family, or alone time to read. Emma says everyone needs time for personal growth, whether it be through reading or listening to a podcast. She encourages her employees to do the same and allows everyone to celebrate successes and be thankful.
What the future workforce needs
The needs of companies during a time of rapid digital disruption changes all the time. For now, Emma says there are three main skills that are needed. They are software developers, data analysts, and storytellers.
It is important for people to understand what is going on in the front and backend of their businesses. Software developers are needed to provide speedy services to customers and help companies create a whole customer experience.
There is not just a need for data analysts, but good data analysts. Right now there is a big gap between those who can crunch numbers and those who can find good stories to venture into.
Lastly, the world still needs great storytellers to tell the story of a product or service with the use of all tools available. Companies need people with infinite learning mindsets to get things done without any office drama. Things that are not taught in school.
What the future holds for Digivizer
Emma is proud of what has been accomplished so far by her company. In the last five years, Digivizer wanted to go global and a couple of years ago, it did, by entering into Asia. This financial year, it seeks to focus on the United States and the United Kingdom for the next round of growth. Ultimately Emma wants to be an Australian tech company that is well known in Asia with ongoing growth.
Get inspired by innovative leaders like Emma by joining our community at www.techsauce.co