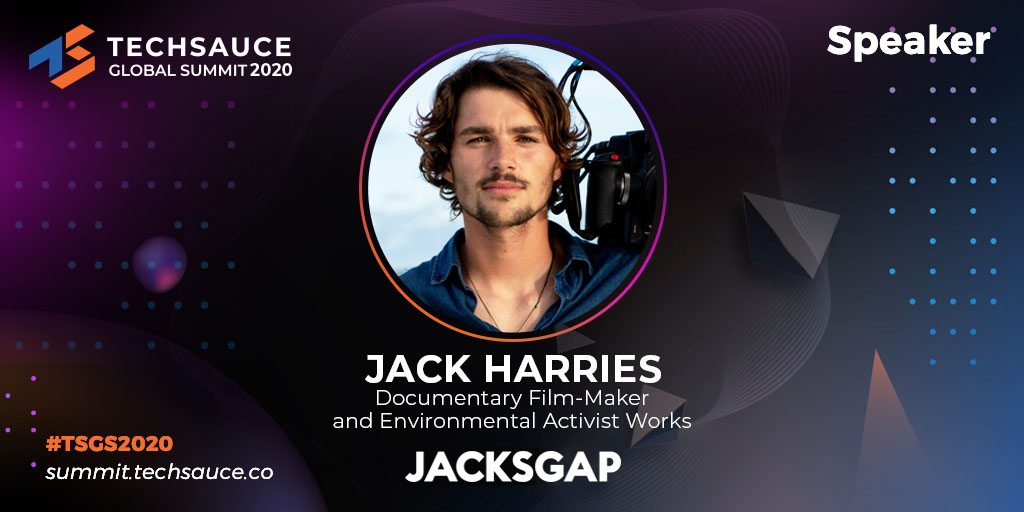 Jack Harries, a 26 years old British filmmaker and climate activist is well-known as an owner of YouTube channel "JacksGap". Through his channel, Jack shares his campaign about climate change and the life of underprivileged people. Although his channel has reached around 4 million subscribers, never does he expect that his interest on YouTube will create a path for his career.
"JacksGap" was launched in 2011. This channel was created together with Jack's twin brother, Finn as a place to share their love of travelling and storytelling. Unexpectedly, their channel became famous, and they made a tough decision of delaying their university study to create and share more contents.
Since their contents received attention from people worldwide, Jack saw an opportunity to raise awareness of environmental problems, especially to young generations who mostly are "JacksGap" subscribers. Jack and Finn began to travel around the world to create documentaries based on their expeditions. For the last few years, they have successfully covered the environmental stories in Greenland, Somaliland, Bhutan, Kiribati and Borneo.
As a global ambassador for the WWF, Jack currently focuses on climate change for his campaign. He tries to create awareness of one of the biggest challenges happening on Earth now. Jack also encourages the young generations to take part in the forums and discussions to gain more understanding of climate conditions and how to create a better Earth.
Meet Jack Harries at Techsauce Global Summit 2020!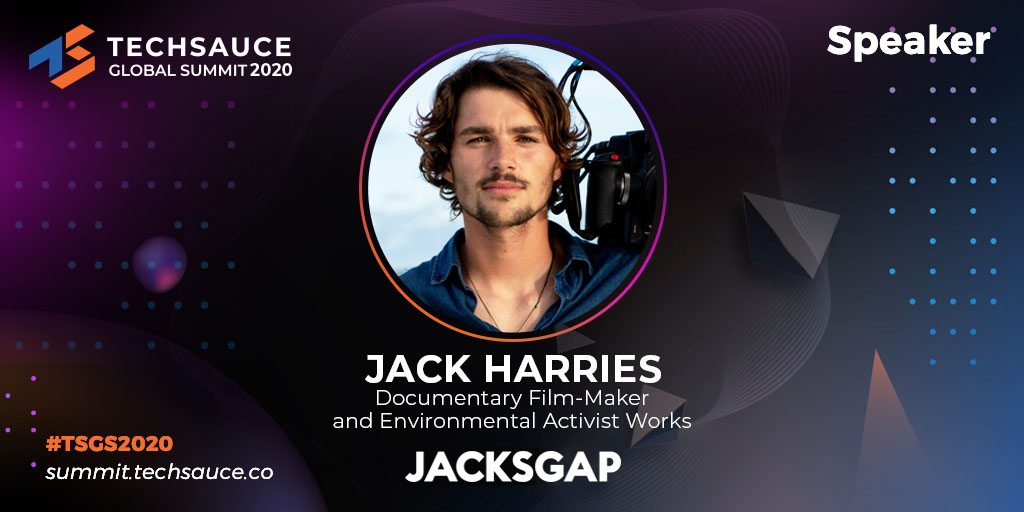 Jack Harries, the phenomenal environmental activist will exclusively come to Thailand as a speaker at Techsauce Global Summit 2020 to talk about tech and social responsibility, with regards to climate change and the life of underprivileged people, and what actions should be needed to shorten the problems.
For those who are interested in these topics and want to discover more about how climate change has affected us, and how technology and individuals can tackle this issue, joining TSGS2020 on June 18-19, 2020 at Centara Grand at CentralWorld will be a wise choice. Check our website and social media for further information.
Grab your ticket now to get the special chance http://bit.ly/2SVeXou