Kicking off the very first MITgsw, hosted in Thailand, DR Pichet Durongkavero, minister for the digital economy & society presented us with an impactful look at the Thai ecosystem landscape. South East Asia will be the most vibrant market and region in the world over the next few decades. It is a hotbed of many of tech startups, investments and developments.
Hosting MIT in Bangkok is crucial as it is helping with the future of technology, innovation and real growth. The rate of corporate product innovation is unprecedented its time.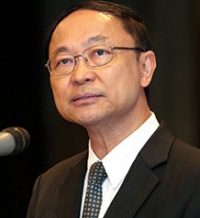 We are now developing into the new age of the 4.0 age of industry. The digital revolution will change the way we live for everyone. The future of work, the future of education, the future of the environment will all be affected and adapted by government and business officials around the world.
The Thai government is working on a new framework so that Thailand becomes the startup hub of the region. This initiative is fueling 'Startup Thailand'. The number of startups in Thailand employs around 60,000 people and more. There is a lot of energy and passion from the younger Thai generation, eager to push these industries forward with tech at the forefront.
To accommodate the industrial revolution and the digital age Thailand needs to change and build a stronger ecosystem for the new generation of entrepreneurs.Our mindset and Thai law have to incorporate government incentives for this community.
The main topics of developments are AI, robotics and Cryptocurrencies. Together with a new law of foundation for the future of technology will push these industries and this country forward.
Airbnb - an international firm approached me asking for advice when working within Thailand and support then for tourism benefits. (DR Pichet Durongkaveroj)
There are other platforms such as Google and Netflix which are international platforms that can help Thailand connect with the rest of the world and vice versa.These platforms have been talking with the government to facilitate these movements. We plan to change the work permit visas that already exist which will encourage foreign entrepreneurs to come and connect with Thai startups, enable investors to network successfully.
The 'Smart visa' will attract foreign tech entrepreneurs and investors with highly skilled international business minded people.
Across the country, in particular, Bangkok, Chaing Mai & Phuket there will be centres for development and startup analysis including funding. This is an attractive package which will encourage global startups to come to Thailand and incubate their Tech Product/invention.
They will be able to work legally, access our ecosystem using our coworking spaces and employing Thai nationals to help grow their businesses. This will help spearhead our local, national startup companies.
Thailand can become the place for companies to base themselves and register as they expand into this emerging and frontier market. This is a place for problem solving and development as they explore places like Singapore and Hong Kong for example.
The government is determined to help change the way Thailand does business to enable exponential growth in the ecosystem.  To achieve this goal there will be a collaboration between local and international firms, startups and investors.
The government is working on regional research centres particularly close to the eastern economic corridor with almost 200 companies affiliated with this program.
Alibaba is considering investing in Thailand and taking on this research and investment package.
Our income tax became a fixed, flat rate of 15% which is attractive to outsiders. Thailand wants to position itself as the most exciting and developing hubs of the world in terms of the entrepreneurship and an investment hotbed. Innovative and research capabilities will be the central focus of our initiatives as we move forward into Thailand 4.0 and encourage healthy competition.
This is the most exciting chapter for all industries and countries, to unify, strengthen and enable progression across industries through entrepreneurial unity.
Techsauce has its own event full of investors, industry influencers and startups promoting a stronger ecosystem and connecting on a global scale.
For more information head over to https://summit.techsauce.co/