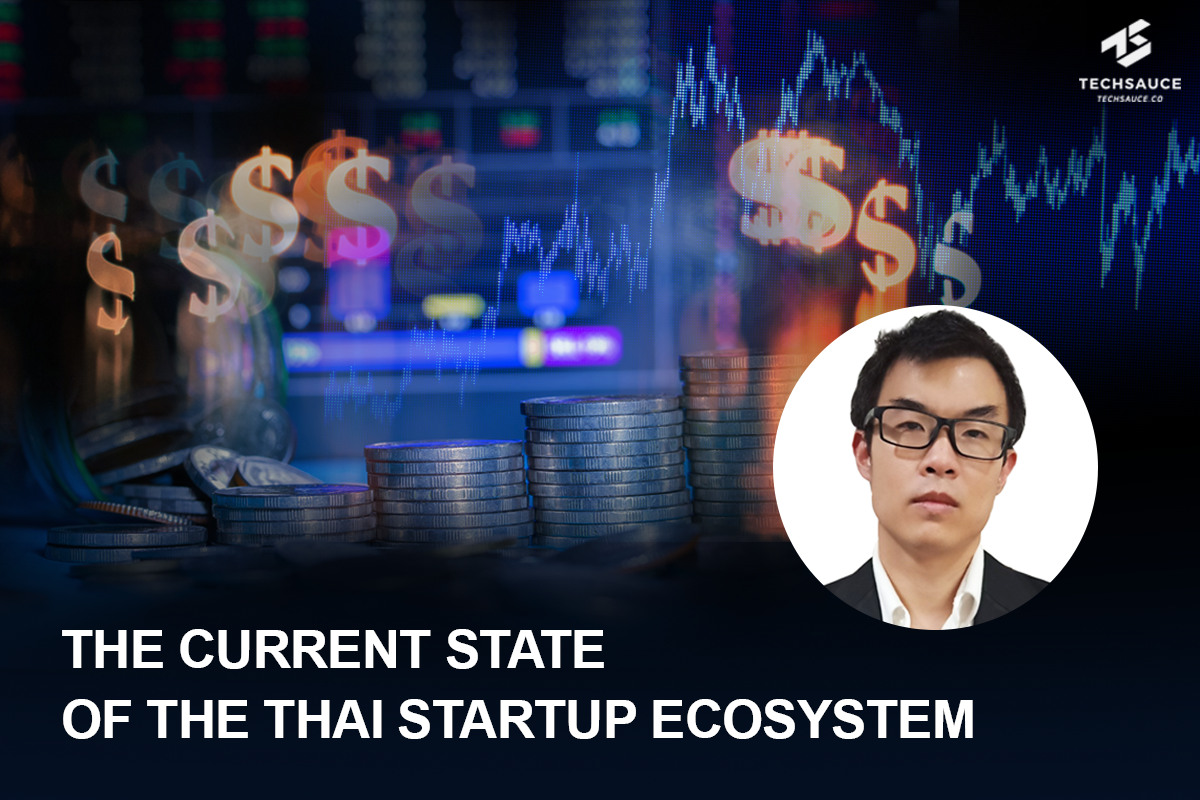 Mr. Sarun Sutuntivorakoon is a partner at N-VEST Ventures, he has a wealth of knowledge and experience in the investment banking industry and is a specialist in the M&A field. Prior to joining N-VEST, Mr.Sarun was the assistant vice president in the investment banking branch of Siam Commercial Bank. He has led many M&A transactions including the US$6.6 billion acquisition of Siam Makro PLC by CPALL PLC back in 2013 and since then has been a part of many more M&A deals. During this interview, Mr. Sarun shares his thoughts and insights on the Thai Startup Ecosystem.
Could you give us your overall thoughts and views on how Covid-19 has changed and impacted the Thai startup ecosystem.
Two of the biggest changes that Mr.Sarun has observed since the start of the Covid-19 crisis are the changes in the amount of investments being put into startups and the changes in the number of deals that have been executed between startups and investors. Both of these changes can be seen happening on a global scale and has not just occurred within Thailand.
Mr.Sarun states that the number of deals and the amount invested into companies have not decreased; in fact, in some countries and industries the amount invested and the number of deals may have even increased. What has changed though, is that investors are putting their money into larger corporations and companies rather than startups, meaning that the amount of investments in startups and the number of deals between startups and investors have decreased.
According to Mr.Sarun, the reason for these changes is because investors are seeking greater security. Investors are much less willing to take on risk during times of uncertainty meaning that they are more likely to invest in companies that have grown and developed to a certain point as they are much more likely to survive through the crisis.
What do you believe the trend of investments will be next year? Will VCs be investing in smaller companies/ early stage startups?
Mr.Sarun believes that the number of investors who are looking to invest in small/early stage startups and companies in Thailand are somewhat limited. The majority of these companies usually receive their funding from angel investors as there are only 2 or 3 VCs in Thailand that are focused on small companies.
From what he has observed this year, Mr.Sarun believes that the trend of investments into smaller companies will continue into the next year. As mentioned earlier, smaller companies in Thailand rely on angel investors as their main source of funding. Angel investors are currently less likely to invest in these smaller companies for a number of reasons, for example; Covid-19 may have had a negative impact on the personal wealth and other businesses of the investors, therefore causing them to allocate much less to investing in smaller companies. Because of this, Mr. Sarun does not expect to see a very strong recovery in Thai early stage startups next year.
Why do you think Thai VCs invest in foreign Food/Agriculture startups as opposed to Thai ones?
To Mr.Sarun, the reason that Thai VCs invest in foreign Deep Tech companies instead of Thai Deep Tech companies is due to the fact that in a lot of foreign countries, researchers are more easily able to connect and partner with investors and business-minded people. Mr.Sarun states that due to the fact that Deep Tech companies focus and rely so heavily on technical expertise and research, they may not have the necessary business expertise and resources required to grow and expand the business. As a result, countries that provide greater access for Deep Tech startups to meet more business connections are much more desirable to invest in. To Mr.Sarun, the ability to match these researchers with the right business people in Thailand is not yet at the same level as that in foreign countries and thus Thai VCs will look abroad when it comes to investing in Deep Tech companies.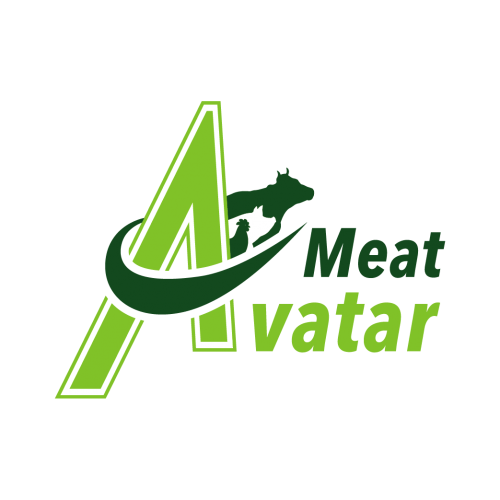 Avatar Meats, a Thai Food StartupIn order to better develop the connection between researchers and business people in Thailand, Mr.Sarun believes that it is important to start at the ground level, before the company is formed. This means that the researchers must try to think from a business perspective as well as their technical perspective in order to figure out whether the idea is a feasible business idea or not. If they do believe that the idea can become a business then the researchers and the institutions must start searching for business partners early on in order to make sure that the company is making the right decisions and moves (regarding aspects such as intellectual property rights).
What advice would you give to startups that are currently looking for funding and currently in the due diligence process?
When companies fail the due diligence process, it typically boils down to 1 of 3 issues. These issues include: finance and accounting issues, fraud, and legal issues.
The first issue, finance and accounting, is the most common reason behind why companies fail the due diligence process. When small companies and startups do not adequately keep track of their financials, a number of problems can arise which then results in a large amount of liability for the company. An example of a liability that can arise is when companies do not properly track or calculate their taxes payable which in turn results in them underpaying their taxes and owing a significant amount to the state. The company will have to pay off the taxes that they owe meaning that the funding they receive from investors will be put towards that payment instead of towards developing the product and growing the company.
The second and third issues are not as common but do still exist. In regard to fraud, some companies may overstate and oversell themselves, their products, or their services saying that they are able to achieve something that they are not able to. This then leads to the company not being able to back up their claims which then puts off investors. Finally, companies that are in the midst of litigation or legal issues may be less desirable to investors especially if the outcome is unpredictable as investors do not want to get involved with unnecessary risks in that case that the outcome of the lawsuit is against the company.
Mr.Sarun suggests that to mitigate the risks of the first issue as much as possible, the company must be able to stay on top of their financials especially in the later stages of their development such as when fundraising for their series A or B. This requires the company to have an adequate back of house accounting team and system in place along with a good enterprise resource planning system (ERP system) that is able to provide insight into the company's financial standing and activities.
What are the things that VCs look at when considering a company?
There are a few key aspects that VCs will look at when they first look into whether or not they want to invest in a company or not. First of all, the VC will have to meet the founder or co-founders of the company in order to evaluate their ability to take the company further and grow the company. According to Mr.Sarut an issue that commonly arises when talking to solo founders is that they are going to be taking on all of the issues and the stress of building a company all by themselves which may become overwhelming for them. Secondly, they are unable to bounce their ideas off of someone else (i.e. a partner) meaning that they may struggle to get multiple points of view on their ideas which could lead to them making poor decisions. On the other hand, when there are multiple founders VCs have to consider how long the partners have worked together for, have they come to face any serious disagreements and how they resolve those disagreements, and what the future of the partnership will look like.
Another key aspect that VCs tend to look for is to look at the market that the company is in. The VC will consider factors such as: what is the market size, who is the company marketing to, and what is the potential of the market. Companies that are too small of a market may be restricted and therefore be less desirable to VCs as they may not be able to earn and generate revenue beyond a certain amount. For example, a startup that only focuses on the Bangkok market will only be able to generate revenue to a certain point when compared to one that is focused on the entire Thai market despite Bangkok being the main business hub of the country. For the company to become incredibly successful, the company must be able to market itself to the larger market as there is a larger potential to earn there.
To conclude, Mr.Sarut shares his advice to those who are planning to start their own business and startup. Mr. Sarut does not advise rushing into starting a company, take it slow and be patient, if you have the time to rethink and refine the ideas then do it. The world is in a state of uncertainty and trends are changing at an unprecedented rate, what is now trending may not be in the following year and therefore you should plan your own business in order to be able to adapt rapidly to these changes.