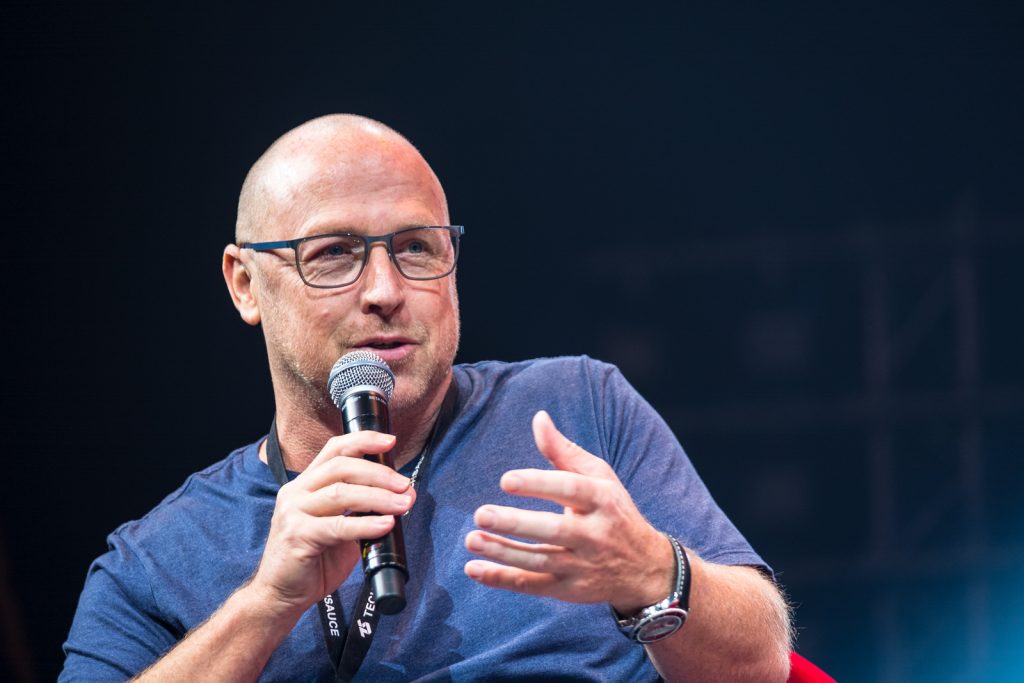 Recently, Techsauce sat down with the Co-founder & Chief Development Officer of Intrepid Ventures, Zachary Piester to discuss all things blockchain and cryptocurrency to see what the future holds for this developing and revolutionary industry.
Can you give us a bit of background on your career to date...?
I've spent the majority of the last 20 yrs building growth and innovation capabilities for both large and small companies around the world. I've also been a longtime angel investor and entrepreneur having been at the early developmental stage of many startups spanning data and analytics, identity, and healthcare. I joined Intrepid Ventures back in 2013 as a Co-Founder. Intrepid Ventures is Asia's longest-running Blockchain Venture Studio. We've worked with IFC, World Bank, and AIA Insurance as well as many blockchain startups around the world. We invest in and build blockchain powered companies.
In the last 3 weeks, it's been reported that Ethereum is rapidly going down... Why do you think this might be happening?
If we think of Ethereum from a cryptocurrency asset perspective, many would argue that it's been extremely overvalued and we're just getting back to some normalcy. As an ecosystem, Ethereum has brought us one of the great innovations of our time in Smart Contracts on the blockchain. However, they have also created an Initial Coin Offering (ICO) machine which churned out thousands of ICO's, most which were scams. This has, in turn, created a huge base of "zombie" blockchain companies that will never bring a product to market. This has added to the pressure on the price of ETH.
So why is ETH trading so low, the whole market is down 80-90%. I also believe there are still very large ETH sell orders on the books of over the counter (OTC) trading desks from all of the ICO's in 2017.
The challenge that a lot of companies have when building an application on the Ethereum blockchain is that they can build an app, but cant build a business. There are significant design limitations on Ethereum and other protocols that don't allow for scalability, extensibility, and ease of use.
There are elegant workarounds like sharding and ZK Snarks, however, at the end of the day, the rails of Ethereum are the rails built for the 19th-century steam engine while new protocols are building the rails to accommodate hyperloop people movers. Both have value for different reasons. This said, the ETH ecosystem is huge, and I have no doubt they'll figure something out. The reality is that other very smart people are working on the same problems and are getting there faster than Ethereum can.
It's almost as if Ethereum has become the incumbent legacy tech and is being disrupted by other fast movers. This could be the most modern version of Innovators Dilemma scenario playing out. New blockchain protocols are coming to market like 'Metabase,' 'Cardano,' Eos and some others that have far outpaced Ethereum's ability to innovate. These new protocols solve for scalability while maintaining the tenets of decentralization which in essence maintains the security of the network. This is the new revolution happening.
There are many ICO scams and right now individual investors have realized this issue. What do you think about the future of ICOs?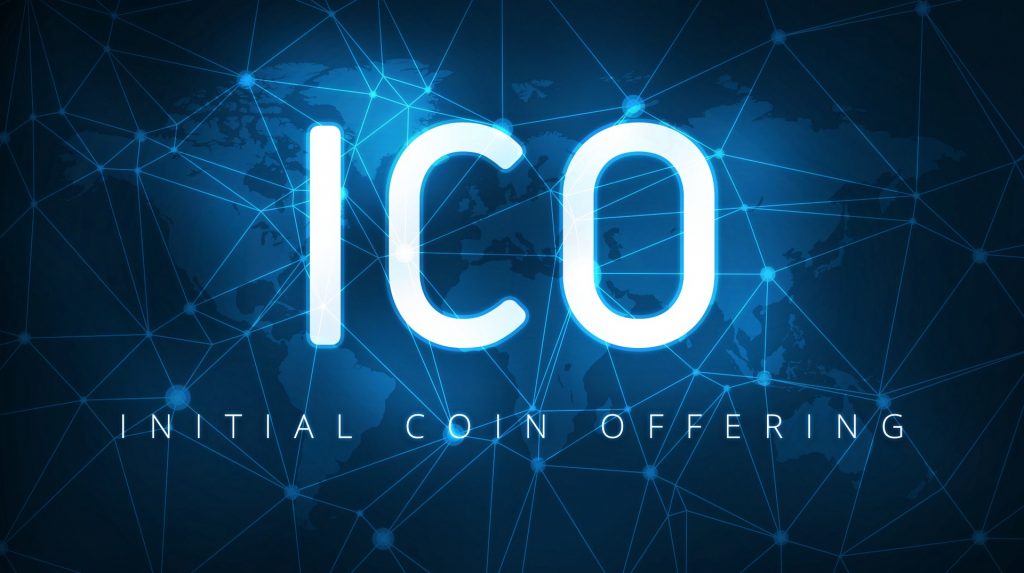 The market is evolving, however, ICO's are here to stay. Clearly, there is a market demand but it is changing rapidly. More and more companies are exploring Security Token Offerings.
The reality is that it has become very expensive to conduct a successful and compliant ICO. This is forcing startups to actually build a product or a Minimally Viable Product (MVP), or at least as my colleague Collin Thompson says, "a minimally lovable product".
Investors have to move away from "the sure thing to make you rich" to doing actual research on the companies and products and overall viability...Companies conducting ICO's or STO's realize this and are stepping up their respective games.
What advice do you have for investors on how to evaluate which ICOs are scams and which ones are genuine?
It comes down to research and understanding. If you don't understand what you're investing in you shouldn't be investing in it. Do some basic research. Go back to basics like who is the team, what is the problem they're solving (is it worth solving), how are they solving it in a way that no one else can, can they deliver and bring a product to market. If it sounds too good to be true, it is too good to be true!
What are your predictions for this industry and what advice do you have for entrepreneurs that are dedicated to the Blockchain industry?
Entrepreneurs really have to look at what problem they are trying to solve. Is it a problem worth solving? Then the question is what technology will you use to solve the problem. If you're honest, 90% of the time you don't need blockchain. There are many other technologies that you can use instead. Databases are a wonderful thing!
But if the problem you're trying to solve can only be solved via decentralization, immutability and the removal of intermediaries then blockchain could be an ideal tech enabler….remember it is but a tool in your overall tech toolbox.
My advice for entrepreneurs and corporate intrapreneurs are to go to trusted places for their learnings. We launched blockchainreview.io several years back which offers completely agnostic information on what's real and what's not. I have no idea what's going to happen in the future.
What I do know is that the technology has captured the hearts and minds of some very smart people around the world. We are so early in space that it's hard to imagine what the future holds. What I do know is that if you unleash the power of innovation in the hands of entrepreneurs from around the world, it could be amazing.
Can you shed light on the non-financial blockchain programs/ frameworks that you are involved in?
What brought me into space originally was how to essentially remove the human traffickers from trafficking foreign domestic workers (FDW's) into places like Singapore and Hong Kong. Mind you it is legal but morally reprehensible in the current constructs of recruitment and enslavement of most FDW's. From early on in the company we've worked to build blockchain powered systems that can attack some of the root problems we face as humans in society. We asked ourselves the simple questions of how to utilize the power of emerging technologies like Blockchain and AI to eradicate poverty, provide better health care to all, globalize education and empower those that need to be empowered most.
As I said before, at Intrepid Ventures, we're interested in building things that matter. That means using technology, in particular, blockchain technology to build industry 4.0 and smarter governments. Applications are not necessarily financial, they can be about verifications, proof of ownership, security and the real-time analysis of pseudonymous data. Imagine the profound impact on society if governments can better utilize resources in areas like transport, city planning, health and much more. The project we are working on now called Metabase Network is a high-performance blockchain business engine and developer toolbox designed to empower innovators and entrepreneurs, high growth startups, small businesses, and developers to create and build these types of innovations.
What advice do you have for building a successful team that will appeal to investors?
Don't build for investors, build products that are needed, that solve problems and serve the industry. Think about what sort of impact you will have on society instead. The investors will come.
Finally, what has been your biggest success to date in terms of investing that is in your portfolio?
Metabase (https://www.metabase.com/) is our biggest success to date in terms of the construct of peer to peer supply network support that is a great foundation for solving real problems.
For more information on Intrepid Ventures click the link to their website:
Zach's Bio:
Zach leads the company's community and business development initiatives. He builds teams, communities, and ecosystems for startups and Fortune 500 companies. Helping teams and communities scale, building organizations that sustain market leadership.