Fintech Regulations in Thailand
Regulation is one of the main keys to unlocking potentials in doing business. In this session, the topic of Fintech Regulation in Thailand will be the main focus. It is joined by all four key regulators in Thai regulation institutions, the Office of Insurance Commission, Bank of Thailand, The Securities and Exchange Commission, and Anti-Money Laundering Office, who are going to explain must-know information.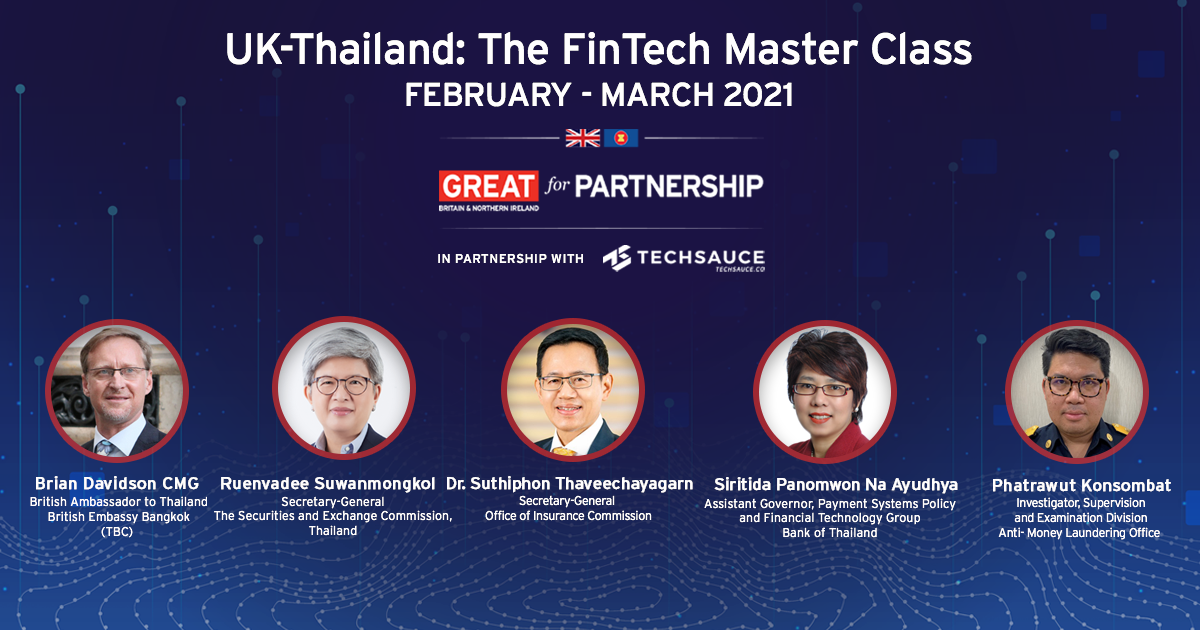 Practices in complying with AML-CFT measure
Before stepping in to invest in the Thailand market, it is literally important that your business as either Financial Institution or Non-financial Institution must comply with the Anti-Money Laundering Law which includes 5 main topics;
AML/ CTPF internal policy and guideline: Reporting entities must establish this policy issued Senior Management of the organization and then issue the guideline identifying details of implementation in various steps.
Customer Identification and verification : This obligation must be conducted when reporting entities establish a relationship with a customer to guarantee that their customer and activity is trustworthy.
Customer On-going Monitoring Process: Reporting entities must monitor their customer until the termination of relationship and also keep the customer information up to date.
Transaction Reporting: There are some transactions which must be reported to investigate, especially the transaction with reasonable grounds to believe that it is proceeded to avoid the Act.
Record Keeping: Reporting entities must keep their customer information for 10 years from the date of closing the account or terminating business relation with the customer.
BOT Regulatory Sandbox as a device to build a sustainable Fintech Ecosystem
One of the Bank of Thailand initiatives toward the future of Finance is the establishment of BOT Regulatory Sandbox, the experimental framework for innovatives financial services which leverage new technologies with accommodative regulations under a limited environment.
This has been developed and launched since 2016 with three objectives: promoting financial innovation, Protecting consumer rights and containing acceptable risks. For the past 4 years, more than 70 innovative financial products and services have been tested in the BOT Regulatory Sandbox and some of them are Standardized QR code for payments and KYC/ e-KYC which increase convenience for new generation in Digital society significantly.
However, the great opportunities of Digital Transformation always come with relevant risks. For this reason, it is necessary to revisit risk management and regulation to balance between the adoption of financial technology, the security of IT systems and consumer protection as key challenges which must be continually developed in the future.
There are more sessions that can't be missed next week! For more information about this event, visit https://ukfintech.techsauce.co/.