Early-stage venture capital fund Translational Partners seeks to support Thai corporates in gaining visibility and reaping financial returns from Silicon Valley.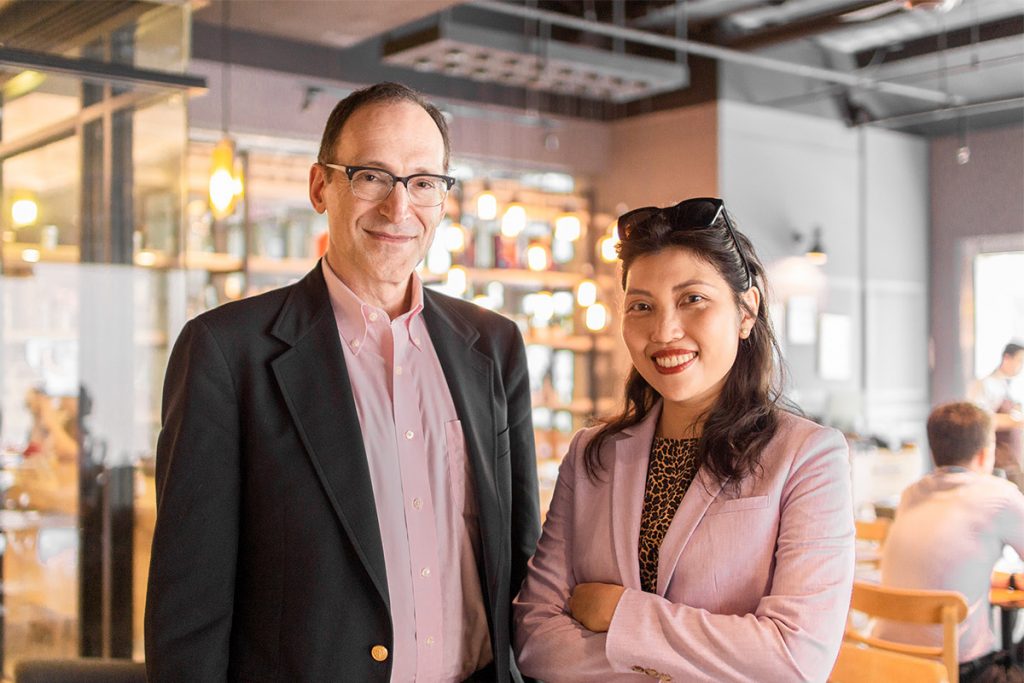 In a time of volatility in the global market brought on by trade wars, it seems almost counterintuitive for Thai corporates and investors to consider investing across the world, especially in Silicon Valley. However, this is what Translational Partners, a venture capital fund, believes Thai investors should do in order to get ahead of the game. Techsauce spoke to Greg Caltabiano and Jeep Kline, General Partners of the venture capital fund, on why it is worth it for Thai investors to look to Silicon Valley and at the same time get the first view on how technology is incubated, created, and scaled. Then, they can use these insights to grow and strengthen their own companies while helping local startups build the right foundation and compete with China as well as other Southeast Asian countries.
Getting visibility
The number one comment that the technology ecosystem in Thailand often receives is entrepreneurs are looking more inwards than outwards.  The kingdom still lacks the companies capable of scaling out into the global market. Greg and Jeep say it is not enough for corporates to rely on internal R&D organizations, publications, industry conferences, and consultants to forecast future disruptions.  In order to gain visibility or true insight into the latest innovation in Silicon Valley, you need to become a part of the community. You need to create strong linkages between your company and the largest and most mature technology cluster. Most startups often operate in "stealth mode" until they are successful with their products, markets, and partnerships, and do not offer real official public information. Thus, getting the right and insightful information is not always easy.
Both Greg and Jeep say Translational Partners has the upper hand in making those inside connections. What is unique about Silicon Valley is that there is a strong relationship between universities and startups. Altogether Greg and Jeep along with core advisors at Translational Partners are alumni of nine top-tier universities, with the two General Partners being alumni at Stanford University and University of California at Berkeley, the main players in Silicon Valley. 

Get them at the early stage
Greg and Jeep say the reason why Translational Partners is focusing on investing in early-stage startup companies is they provide visibility that Southeast Asian companies need. The winning strategy is to not just invest in one sector but invest across key different sectors. 
"We believe strongly that a lot of innovation comes when you have technology and business models from one sector applied in a different sector.  For example, AirBnB for hotel or Uber/Grab for taxi. "
Not only does investment needs to be made in multiple sectors, but it also can not go to just startups that are based on pure technologies without a real business. Translational Partners looks for disruptions in sectors such as food & beverages, agriculture, property, energy, and infrastructure- basically sectors where the traditional industries are most likely to be disrupted by startups.  
Early-stage startups also have the advantage of reasonable valuations. At a time when the global economy is weak, valuations of these companies will be especially attractive for investment. 
Why invest now?
As mentioned before, it is quite counterintuitive for Thai corporates to invest in a faraway place such as Silicon Valley in a volatile global economic environment, but Jeep says there are good reasons to put money into early-stage startups now. 
Low valuation

When you invest, you want to invest when the valuation is low. There have been many successful investments made in the past such as in the case of Google, Salesforce, and many other which started out during a time of economic downturn.

Not correlated to the stock market

Most investment assets tend to correlate to the stock market. On the contrary, early stage venture capital funds are not strongly 

correlated to the stock market. It is about entrepreneurs and startups.  Good entrepreneurs emerge every day.
By the time these small scale startups develop, the economy would be out of recession and their valuations would be high.  This is a better alternative to putting your money away and not generating any returns during a downturn. 
How to pick the right startup 
Greg and Jeep say there is a difference in the criteria used for early-stage startups versus late-stage startups.  
Compelling value proposition

Early stage 

startups need to have a compelling value proposition. The company needs to be doing something that no one else is doing.

A large enough market

Investors need to see if the startup has a large enough market because eventually, these small startups will have to scale up.

The right founding team

The most important foundation for any good startup is a founding team that has a real understanding of their business. It is crucial for founders to have the stubbornness, drive, humility, and openness in facing the difficult challenges every business will eventually face.  
This contrasts with late stage startups where more formal financial evaluations of markets are more important.

Can Southeast Asia be the next Silicon Valley?
Just like other countries such as China and Israel which have gained visibility into Silicon Valley and ultimately develop their own technology ecosystems, Translational Partners believes Southeast Asian countries will do the same. Jeep and Greg say the main source of great companies is still from Silicon Valley and in order to scale outwards countries need to avoid isolation.  
Both Israel and China have been able to take advantage of the visibility through investment in venture capital funds in Silicon Valley to first gain access and visibility while starting to create their own tech clusters.
"Tech clusters start from communication and linkages."
Jeep says being Thai, she wanted to support the kingdom's ecosystem by coming to Thailand first instead of stopping at Singapore or Indonesia. She says Thailand has the advantage of having a lot of smart people and good universities. Now it is just about building the right connections for a strong ecosystem. 
Don't be afraid of China
Small local startups in Southeast Asia are now facing the challenge of falling in the shadows of giant Chinese tech companies dominating the region.  Greg says this is no different to small players facing off giant tech companies in the United States. In Silicon Valley, every small startup has to work hard to compete with Google, Facebook and Amazon. It is a problem that you will always face.  
What startups need to do is come up with a unique value proposition. "If you try to do what they do, you will always lose."
You do not need to have many resources. You need to focus on agility, understand your consumer at a very detailed level, and provide something that others cannot. History has shown us that small, agile companies highly focused on their customers can win.