UK-Thailand: The Fintech Masterclass has come to an end! The 4th virtual FinTech series brought together 15 speakers, 15 participants, and 15 companies across four days of discussions, presentations, and business matchmaking. Here are some highlights from the last day of the event.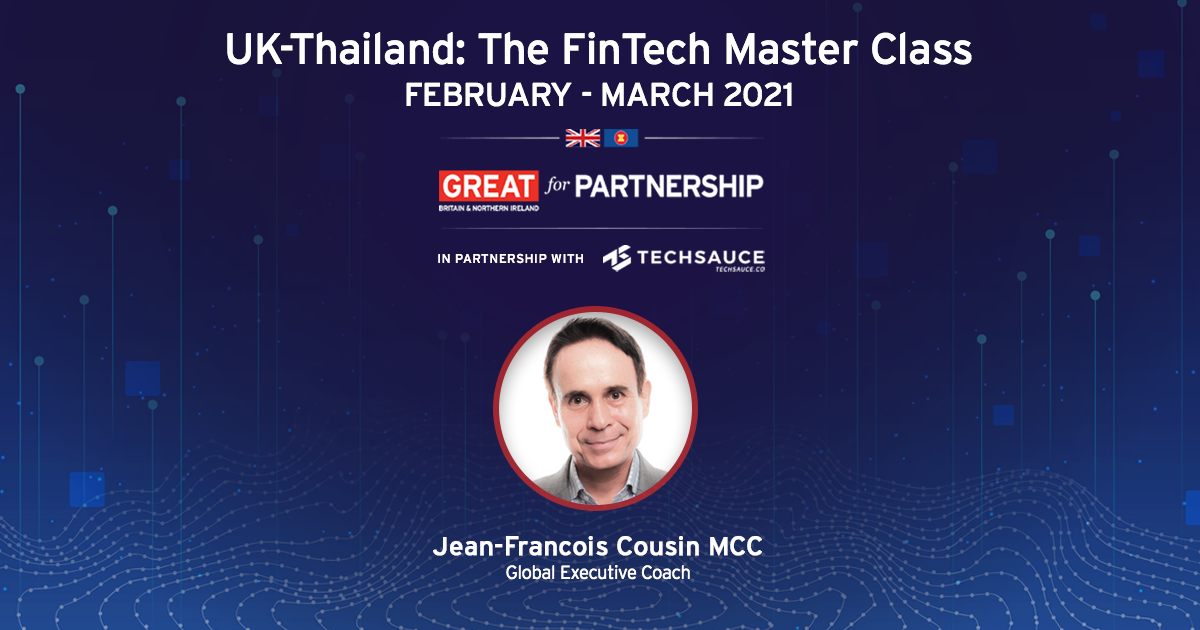 Presenting his workshop titled "Cross-Cultural: How to Work Better Together Between Foreigners & Thais"Jean-Francois Cousin, Global Executive Coach of MCC, shared insights and tips on how to thrive in the tech sector in Thailand. He explained what you really need to know to succeed in your collaboration with Thais, including Thai values, preferred management and communication styles, cultural differences and their impact on motivation, conflict management, decision-making and more.
The participants also learned how—in the Thai workplace—to effectively fast-track talent development, increase 'ownership' and agility, replace 'silo-mentality' with a drive for cross-functional collaboration, motivate and retain Thai employees, and increase trust and performance levels across organizations.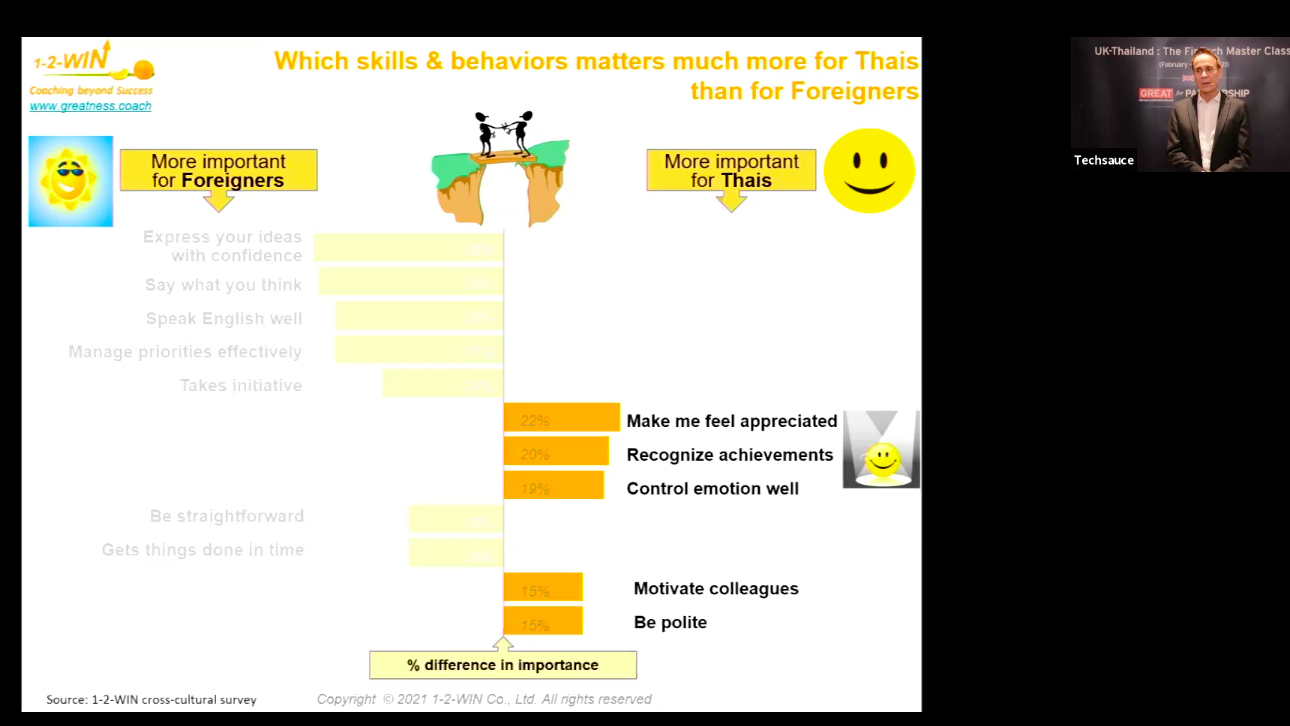 This 4th Virtual Fintech Masterclass also had a series of business matching sessions to build relationships with key stakeholders, including regulators, potential Thai partners and customers, investors, and experienced mentors from 15 UK fintech firms: CUBE, Featurespace, Finboot, FundApps, GPS, Napier, Onfido, Railsbank, Regulativ, Revolut, Solidatus, SO-SURE, ThoughtMachine, Tradeteq, and Transferwise. As fintech grows in the Thai market, these firms will provide support and guidance in its development in this dynamic field.