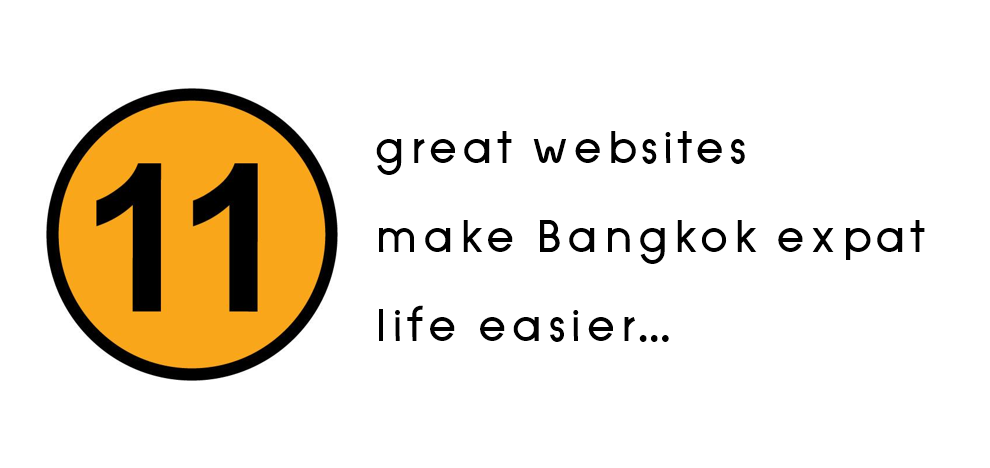 In the past, I often found it difficult to get proper answers for questions like 'Where can I get a great photographer for my commencement day?', 'How can I get a taxi during rush hours?' and 'How can I get my stuff delivered as fastest and cheapest as possible, of course with it not being broken?'
I managed to find answers for some of these questions. However, some of them were left unanswered and I had to get on with traditional methods which are sometimes inefficient.
Fortunately, now is 2016. The world's changing. Bangkok's changing.
With the rise of technologies and startup scenes, people come up with great problem-solving and life-changing ideas. So it results in many of my previously-left-unanswered questions now being answered.
Today I'm going to share with you 11 great websites that solve my pain and change my life in Bangkok. Plus, I will also give you alternatives and my secret sauces to use them more efficiently.
Whether you are currently living in Bangkok or you are just about to move to Bangkok, these websites are definitely going to make your Bangkok expat life easier.
11 great websites that will make your Bangkok expat life easier
LINE Man (Food delivery service)

As an army marches on its stomach, the first website will be food-related
LINE Man for food delivery is a new collaboration between Line, the most-used chat app in Thailand and Wongnai, the best food review site in Thailand. Whenever you hear your stomach growl, just open the app and order foods from your most favorite restaurant (They have a lot!).
P.S. LINE Man is actually an app. It's not possible to order foods on their website but I still think it's worth mentioning it.
Tip(s): Apart from food delivery, LINE Man also provides messenger service and convenience goods delivery.
Alternative(s): Food Panda.
Happyfresh: Grocery shopping services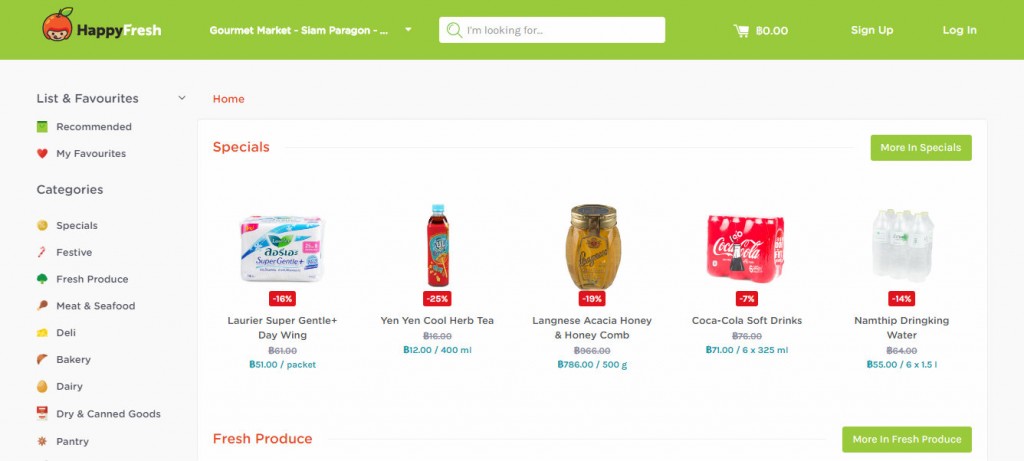 I know how it feels doing grocery shopping for yourself, your family or your husband – not that I have or will have a husband.
Doing grocery shopping can be fun but when it consumes a lot of your time, it becomes less fun. So it would be great if someone can help you out.
And yes, Happyfresh is that 'someone' as the Jarkata-based startup, focusing on grocery shopping and delivering within an hour, has expanded to Bangkok!
Tip(s): Not living in Bangkok? They have services in Nonthaburi, Pathumthani and Samutprakarn too.
Alternative(s): Line Man and Passion Delivery; they let you choose products from various shops. Then, they go picking up and deliver to you within 48 hours.
Deliveree – Delivery services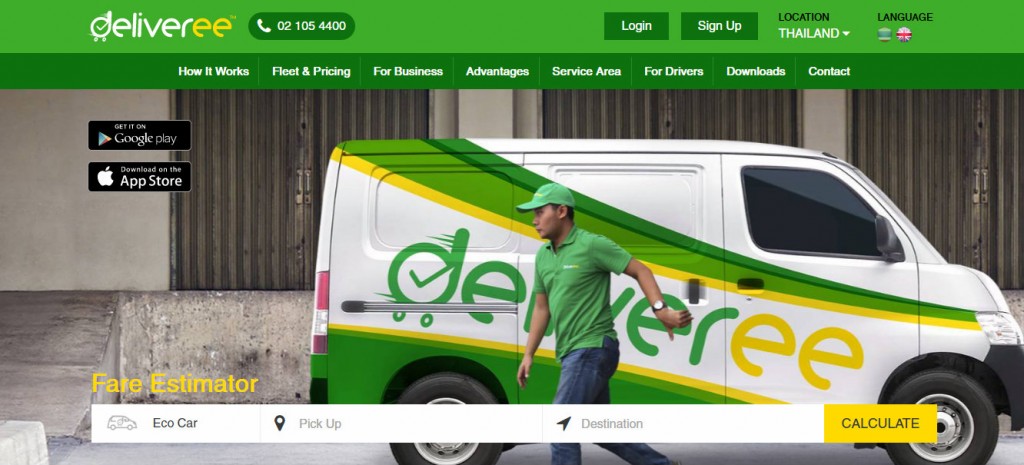 Are you moving out? These guys can help you get your stuff delivered to your desired place at reasonable price.
There are actually many delivery services here in Bangkok. The reason why I choose to write about Deliveree is because they offer the most complete service; that is to say they have 4 types of vehicles, serve both personal and business purposes and provide many extra services.
Tips: Not living in Bangkok? They have services in Nakornpathom, Nonthaburi, Pathumthani and Samutprakarn and Samutsakorn too. Just go check it out!
Alternatives: Lalamove, Grab express and Line Man.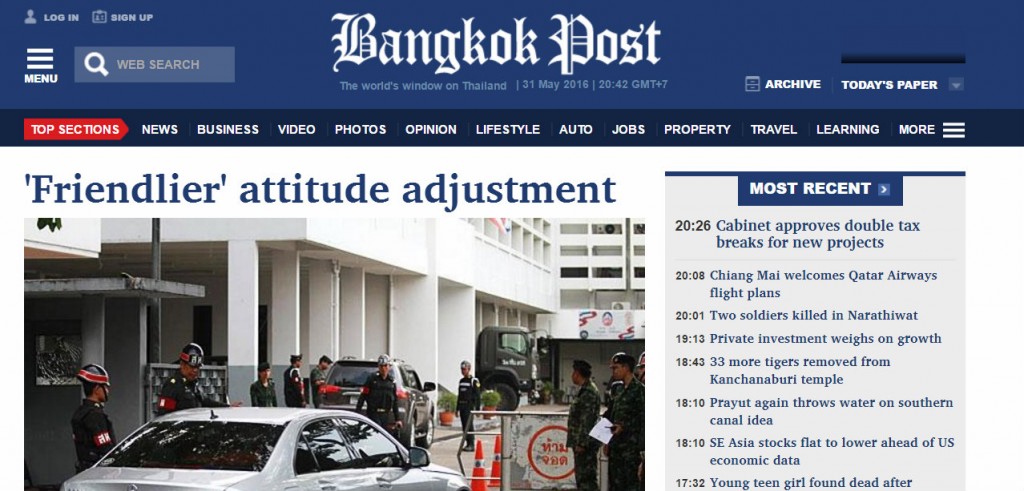 Bangkokpost, in my opinion, is the most famous online newspaper in Bangkok. Whether it's about a wee monkey climbing an electric pole or a very serious incident occurring on the street, they got everything all covered for you!
Tip(s): Bangkokpost is available on Feedly, a famous feed reader app. Just choose a few topics of your interests (out of 18 feeds) and you won't be bombarded with tons of articles.
Alternative(s): Coconut Bangkok and the Nation. BK Magazine is also a very famous media but they don't focus on reporting latest news. Instead, they cover trendy places, fancy restaurants and latest events happening in Bangkok.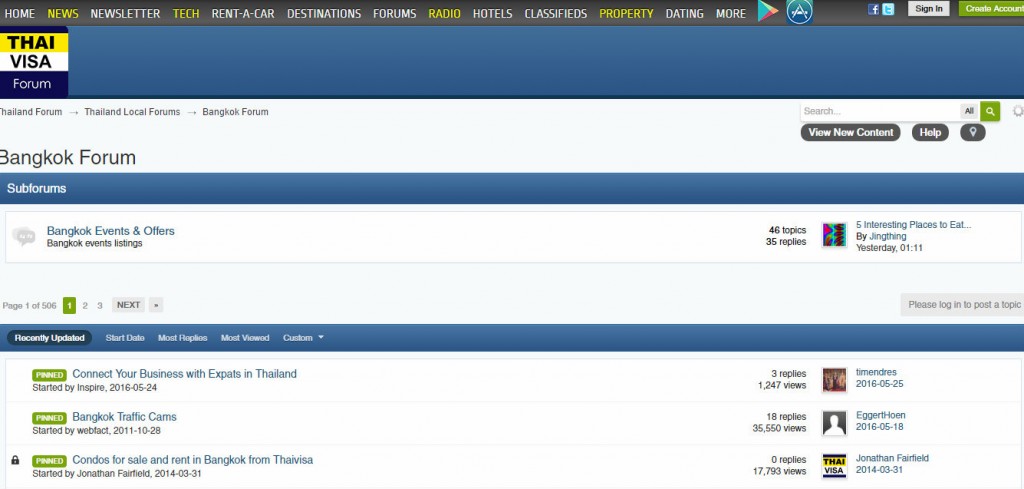 Got a question about Bangkok? Ask in Thaivisa forum and you will get the answer.
Claimed the biggest website in the world regarding anything related to Thailand, Thaivisa offers various types of services but, in my opinion, what's best is their users-driven forum with more than 10 million up-to-date posts.
Tip(s): As they have more than 20 boards available, it could be a bit confusing for the first time users who are not tech-savvy. So I think it's worth mentioning that, to find the Bangkok board, just press control F and type Bangkok in the search box.
Uber – Taxi booking service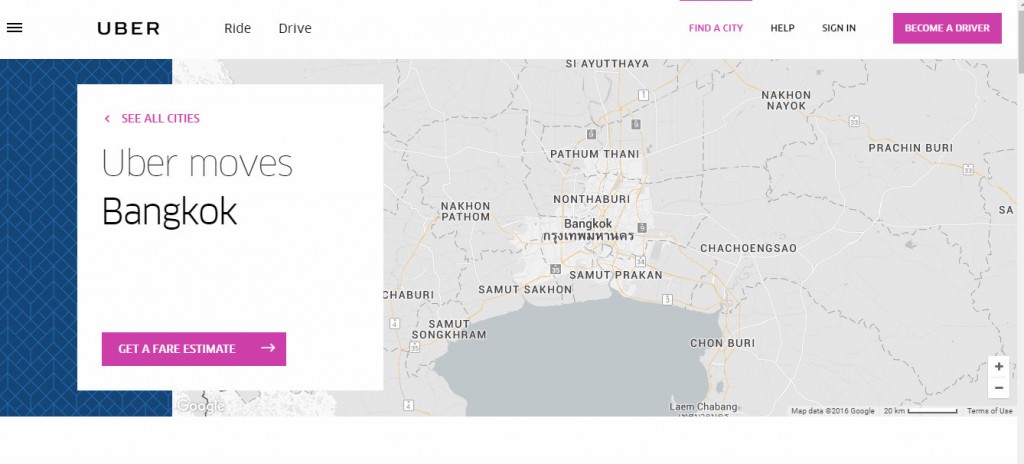 Well… Uber is actually an application, not a website but I feel that I have to write about it because if you live in Bangkok long enough, you will know that everyone needs Uber!
With Uber, you will no longer be charged from taxis for the unreasonable fixed price.
With Uber, your ride will be less-hassle (you can't avoid Bangkok's chaotic traffic anyway).
With Uber, you won't have to listen to drivers' typical reasons for not picking you up; normally, it's going to be phrases like 'Oh, I have to return my car', 'Oh, the gas is running low' and 'Oh, the traffic is too bad'… Oh, we now have Uber.
Tip(s): Give Uber promo code to your friends. Once they use it, you will get 200 Thai Baht credit for each one you refer to.
Alternative(s): Grab. Grab is also great but Uber's always my first app as its UberX accepts credit cards and the cars look nicer than normal Taxi. Only when I really can't find any taxi in Uber or Uber's surged charge applies, I go Grab instead.
* I'm not saying that every taxi driver is bad. Actually, some are very friendly and very committed to the job. But wouldn't it be better if fares and services are standardized?
** If you want to know more about Bangkok taxis, I wrote about them here.
Seekster – On demand service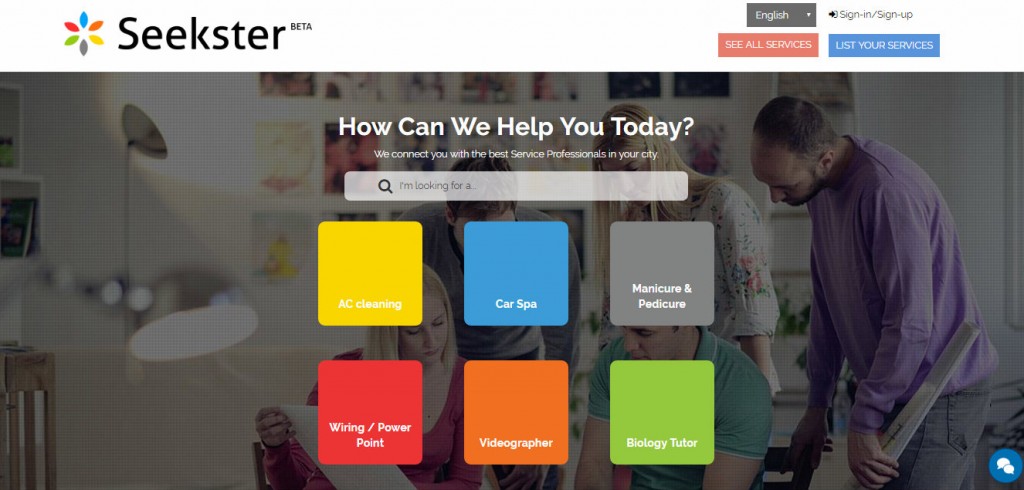 Want to get your air-conditioner fixed? Seekster can help you! And it's not just your air-conditioner, It's many more!
Seekster is an on-demand service that connects you with professionals in their system. Just submit a job post, wait for quotes and hire the right one.
Tip(s): Are you a photographer or a makeup artist? You can be their pros too!
Alternative(s): Tapsey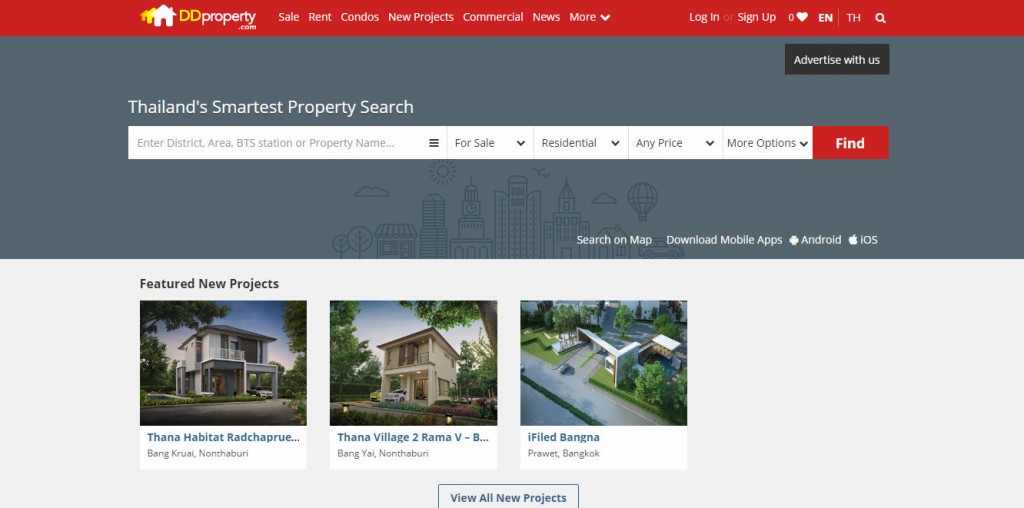 Finding a great place for good living in Bangkok is difficult, but not too difficult.
With a little help from DD Property, the most famous property portal in Bangkok, you will have around 50,000 options of condos and apartments to choose from.
Tip(s): Some of the properties listed on the website may no longer be available as DD Property is like a job posting board. So my advice is not to put all eggs in one basket; try blasting out as many emails as possible.
Alternative(s): There are a lot of good alternatives; i.e. Bangkok Condo Finder, Mrroomfinder and Hipflat, cbre, airbnb.
Node – Private workspace renting service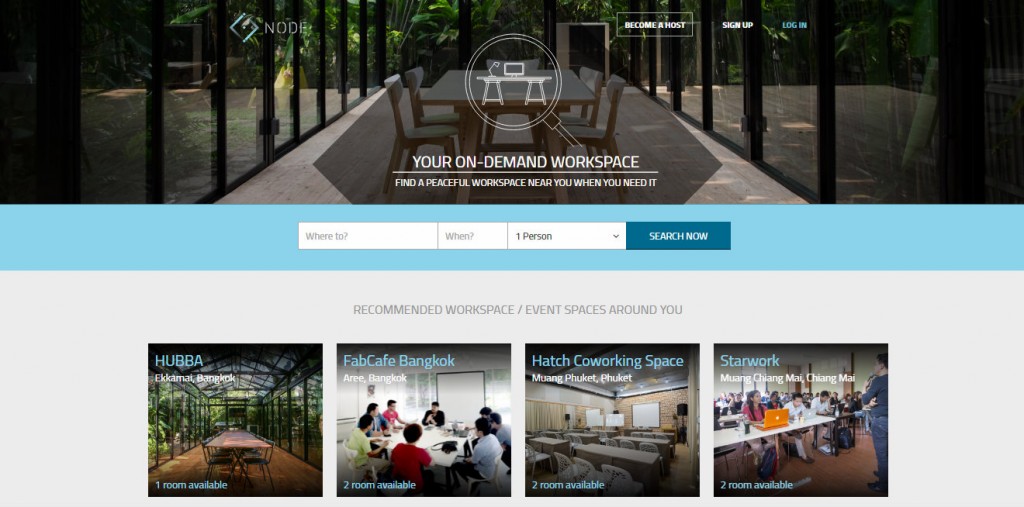 A perfect space for your next business meeting shouldn't be a coffee shop as it will be quite loud. It is also not a good idea to rent a space as what you need is just a couple of hours or just a day or two.
With Node, these problems are no longer problems!
Basically, Node is the Airbnb for office rental. Just browse available spaces in node, book it and it will temporarily be yours.
Tip(s): Are you a space owner? You can rent it out too!
Alternative(s): Regus.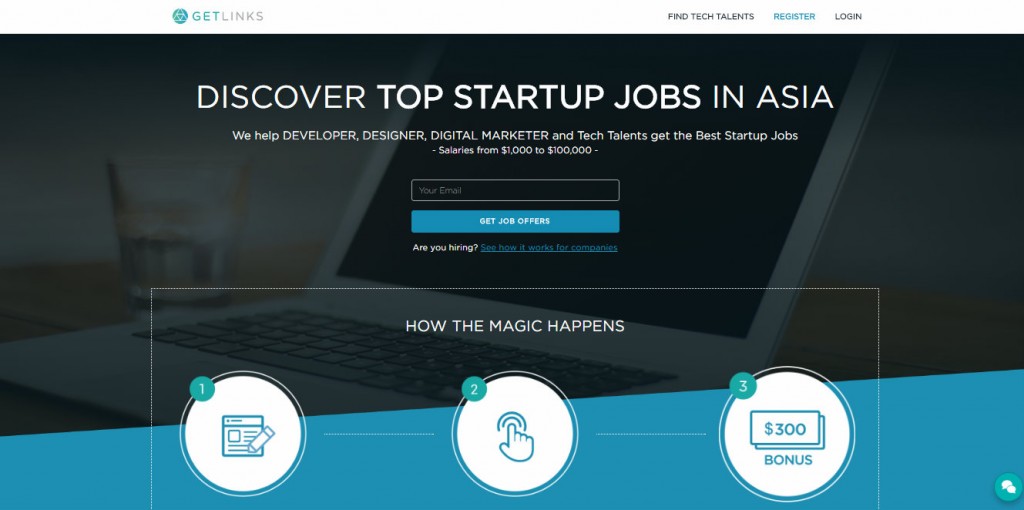 Have you ever used Uber? What if I say that you can get a job there?
As this is Techsauce, I guess that you should somehow be related to technology and startup industries. So among tons of recruiting companies, Getlinks would be the most useful as it will link you up with top tech firms and startups in Thailand (and South-east  Asia)
Tip: Getlinks is the company that organises Drinkentrepreneurs, a social event for entrepreneurs, designers and developers. So, apart from getting a job in their platform, you can recruit people there too.
Alternatives: Adecco. If you are finding English-teaching jobs, Ajarn is probably your better option.
Medical Departures: Clinic / Hospital booking service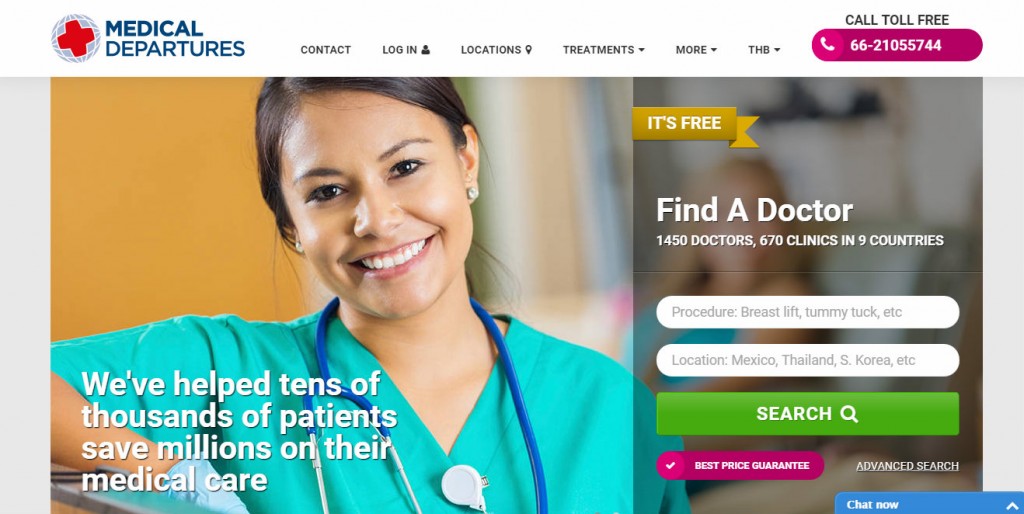 Whether it's a broken heart or a heart attack, you need someone to take care of you.
Curing your broken heart is difficult. So does curing your heart attack!
But now, thanks to Medical departures, curing heart attack and other diseases are within just a few clicks. With more than 160 clinics in Bangkok in their system, seeing doctors in Bangkok's never been easier.
Tip(s): Medical Departures is designed for planned medical services only. In case of Emergency, it's better to call hospitals directly (I also wrote about healthcare and lists of hospitals in Bangkok).
---
Conclusion
Bangkok is huge! But with current technologies and innovations, it's getting smaller.
I hope that these 11 websites that I handpicked for you will make your expat life in Bangkok easier. If you have any comments or suggestions, do let me know in the comment section below!
P.S. If you feel that you need more than these 11 websites for your better living in Bangkok, I've got +150 websites that will make your life in Bangkok easier for you.
Disclaimer: Even though I did try my best to evaluate values these websites have to offer, I can't guarantee that they provide services as they claim. So please do research before believing or purchasing anything.
About the Author
Bank is the founder of Bangkokbits – a bit about Bangkok. Apart from his home sweet home in Bangkok, his most favorite places are the Isle of Skye and the Gobi desert.