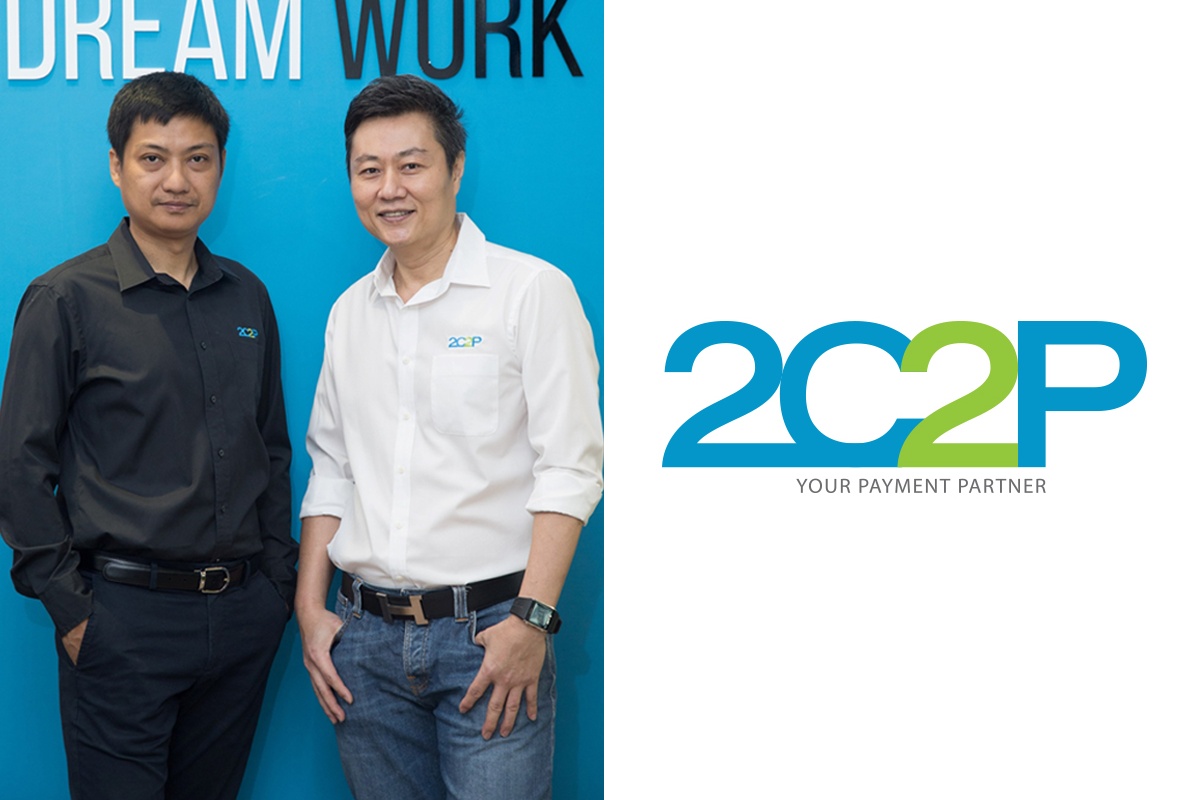 Regional payments platform provider 2C2P announced today that it has raised $52 million in new funding from an international consortium of investors including IFC, Cento Ventures, and Arbor Ventures. The funding will primarily be used to accelerate the company's growth by investing in new technologies to enhance its payments platform, hiring local talent, and consolidating market share in Southeast Asia with a view to expanding beyond the region over the next year.
2C2P helps regional businesses securely accept payments from millions of customers in Southeast Asia. 2C2P's payments platform is relied upon by both large corporates and well-known brands and is the preferred ASEAN payments platform provider of regional airlines, travel companies, and global retailers.
"Having achieved a critical mass both in terms of market share and our merchant base, and looking at the continued growth and potential of Southeast Asia's Internet economy, we felt this was the right time to bring in additional resources so we can strengthen our market leadership position, expand the business, and compete more effectively," said Aung Kyaw Moe, Founder & Group CEO of 2C2P.
Southeast Asia's internet economy is growing at an unprecedented pace, hitting US$100 billion in 2019 and expected to hit US$300 billion by 2025, according to a report by Google, Temasek, and Bain & Company. The Gross Merchandise Value (GMV) of the internet economy makes up 3.7% of Southeast Asia's gross domestic product (GDP) in 2019 and is projected to exceed 8% by 2025.
Digital financial services is one of the key drivers of growth, with digital payments in Southeast Asia in particular, expected to exceed $1 trillion in gross transaction value by 2025 notes a sister report conducted by Google, Temasek and Bain & Company. To meet this demand, 2C2P has been working with its merchants to offer an integrated payments platform allowing these regional businesses to enable local payment options in each country.
"2C2P's strength lies in our relationships with our merchants - we know what they need, how they want to collect payments, and we can build it for them. And that's why they trust us with their business."
"Cento Ventures has had the privilege of being an investor in 2C2P since 2011, and we are thrilled to lead this new round in partnership with global institutional investors. We have a very high degree of conviction that 2C2P has the right recipe to serve large, multi-country merchants who face the complexity of payments in Southeast Asia. The investment provides the 2C2P team with the financial resources to unlock a new stage of digital economic growth across this region and beyond" said Dmitry from Cento Ventures.
"We are excited to support 2C2P and help the Company grow its regional presence," says Andi Dervishi, Head of IFC's Fintech Investments. "2C2P's mission and product offering are well aligned with IFC's objective of promoting electronic payments to help underserved people and small businesses participate in the digital economy."