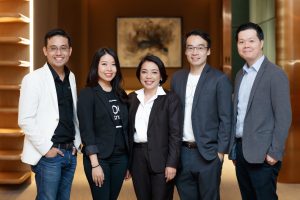 Krungsri Finnovate, a corporate venture capital (CVC) arm of Krungsri, joined hands with PTT Public Company Limited, AddVentures by SCG, and 500 TukTuks to co-invest in Baania (Thailand) Co., Ltd. Under this collaboration, Baania's expertise in big data-based property technology will be leveraged for further enhancement of products and services including Krungsri's mortgage loan business, and the retail business of PTT and SCG. 
Ms. Anchana Vallipakorn, Co-founder and Chief Executive Officer, Baania (Thailand) which is a technology company which develops the big data-driven marketplace and data analytics platform, said "the company has been entrusted as the investment destination by four corporates -- Krungsri Finnovate, PTT, AddVentures by SCG and an existing co-investor 500 TukTuks, a venture capital under the 500 Startups group from Silicon Valley which continues to participate in this investment round to strengthen future business expansion."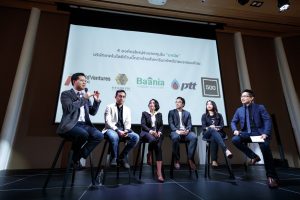 After the company's first fundraising in 2017, Baania has developed a real-estate database to serve consumer demand on house buying as well as business operators who need investment insights. The database covers property projects in 15 provinces including Bangkok and its vicinity, as well as provinces in the northern, northeastern and eastern regions. Equipped with information of over 13,622 projects, 2,265,214 houses, 27,291 house designs, and over 4 million users, Baania's system is abundant with 700 million data points available for consumer behavior analysis.
"In 2018, Baania aims at expanding our real-estate database to cover 26 provinces across the country by enlarging the storage space for southern and western regions, increasing user base to 7 million, and creating innovations such as Search by Lifestyle, a search engine for residences based on lifestyles; Bestimate, a house appraisal system; and Baania Pulse: Deep Social Listening, developed for those in the property industry."
"Integrating the technology into the real-estate database will facilitate interested consumers with a comprehensive range of information covering all areas in Thailand, and minimize purchasing mistakes. Consumers can access to insightful information in ways never before possible. At the same time, real estate operators can make use of information provided via Baania.com for investment decision making, and understanding customer demand and their personality, as well as tastes, so that goods and services can be enhanced in accordance with their needs. Baania will eventually be their efficient communication channel", Ms. Anchana added.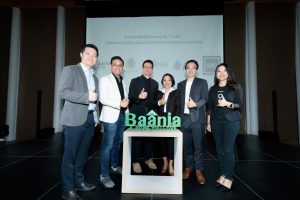 Mr. Sam Tanskul, Managing Director of Krungsri Finnovate Co., Ltd, said "This collaboration marks one of the largest co-investments of leading corporates in Thailand, led by Krungsri Finnovate. Baania is solid with its strong competency, competitive advantages and unique expertise in the property industry. Krungsri was first impressed by Baania's business potential upon mutual cooperation in the Krungsri RISE project. Krungsri has placed considerable emphasis on big data and data analytics technologies which are currently crucial and beneficial to business operations. Baania's expertise on such technologies will enable Krungsri to get the most out of the information and innovations in order to develop loan products and services to match the needs of customers and land developers in the future."
Mr. Dusit Chairat, Corporate Venture Capital Fund Manager of AddVentures by SCG, said "Our direct investment in Baania this time lies in the three reasons: (i) Baania has a business model that can completely and perfectly serve any searches for residences by using big data, AI, and machine learning technologies; (ii) Baania's co-founders are knowledgeable and have in-depth experiences in the real estate industry, as well as a good understanding of Thai consumer behaviors, their pain points and journey; and (iii) Baania has a business model similar to that of some successful startups in other regions such as Zillow in the United States."
"The direct investment in Baania can also extend SCG's businesses, especially cement – building materials. The information gathered and stored by Baania will help SCG gain greater understanding on consumers then serve them better. Likewise, Baania has the growth opportunity accordant with our vision – You innovate, We scale", Mr. Dusit said.
Mr. Wittawat Svasti-Xuto, Senior Executive Vice President, Innovation and Digital, PTT Public Company Limited, said "We have emphasized on seeking investment opportunities in companies specialized in innovations and technologies for PTT Group's service enhancement and new business initiation toward sustainable growth. PTT believes that Baania's in-depth database regarding Thailand's property market and its strength in leveraging big data and machine learning for data analysis would be great advantages for PTT's strategic decision-making and business expansion in the energy and related industries, while driving the country toward a smart city. This investment, we hope, will bring about interenterprise knowledge sharing which promotes business initiatives that better serve consumers."
Mr. Ruangroj "Krating" Poonpol, Managing Partner of 500 TukTuks, said "500 TukTuks has been interested in proptech startups, especially the big data-driven business that helps create a variety of business extensions with its special unfair advantage. Baania is the first proptech firm we invested as early as in the seed round last year. Its highly experienced founders and outstanding business potential will lead to a solid growth. With the new funding round from strategic investors and business partners, we believe that Baania will leap forward and become the market leader soon."