500 TukTuks, led by Krating Poonpol and Moo Natavudh, has officially closed the fund at the final digit of $15.4M, up from the former target of $10M. The fund gained massive interests from both high-net-worth individual and corporate investors, led to the increase in fund size.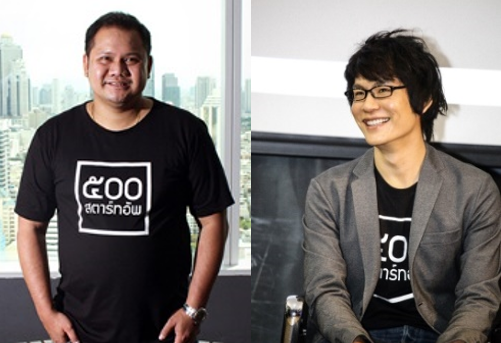 With more capital committed, 500 TukTuks is moving forward at the full speed. Khun Krating revealed that "We have reached 30th investment in our portfolio, which we believed, marked the status of the most active seed investors in Thailand and in Southeast Asia – but we still want to invest in around 30 more companies."
Khun Moo also added that "Out of these 30 companies in our portfolio, almost 10 of them already received follow-on funding or about to close the next round of funding which is quite an impressive percentage given that our fund is not even one and a half years old yet."
500 TukTuks team strongly believe in the potential of Thailand and Thai people and hope that someday there will be remarkable, global-scaled startups from Thailand. To continue this mission, 500 TukTuks is excited to announce that it expects to launch TukTuks II soon. The fund will focus to invest in Seed to Series A stage of funding as Thai startups also need funding for growth stage.
To confirm the status of the most active investor in Thailand and SEA, here is the list of 10 companies in TukTuks' third batch of investment – bringing a total of 30 companies in its portfolio up-to-date.
Pomelo: Top online fashion e-commerce in Thailand and SEA. (An exclusive interview with David Jou)
FinAccel: First POS financing solution in SEA to provide instant credit checks and buy now pay later loans to e-commerce and m-commerce consumer with smartphones.
FavStay: an online holiday home booking platform.
Tourkrub.co: platform for all outbound tour packages.
TrustingSocial: credit scoring for the underbanked in emerging markets by analyzing data from telcos and lenders.
PerroPack: a semi-vertically integrated pet care company providing media, product discover ability, and e-commerce as a pet-care ecosystem.
Gnowbe: a micro-content employee development, training and engagement tool which embraces a mobile-first content creation and consumption strategy.
Asiola: a localised reward and equity-based crowdfunding platform. Curated ideas for entrepreneurs, creative artists and community-driven projects.
Cookly: a booking platform for culinary activities and tourism.
Freshket: a marketplace for fresh food and restaurants.