AXONS, Thailand-based technology brand, is aiming to become a world-class leader in AgriTech with a vision to elevate the country's agricultural industry and food chain management to the global level. The tech company played the key role behind the success of Charoen Pokphand Foods Public Company Limited or CPF in becoming the "Kitchen of the World" with its 'Driving Future for Lives' strategy that valued the health and wellbeing of consumers across the globe. Now, AXONS is evolving into an "Open Platform", bringing cutting-edge technology to farmers, customers, and partners, and allowing them to grow and expand their business with the goal to strengthen the digital economy of Thailand.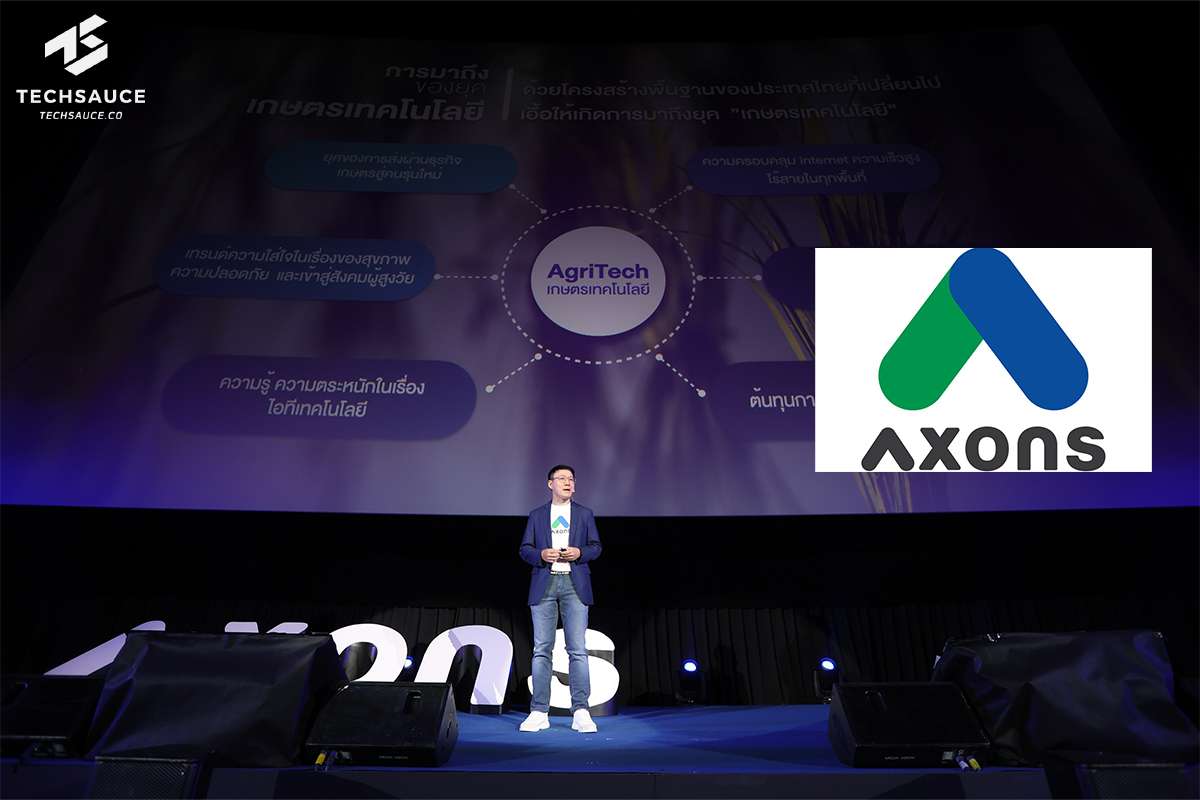 Mr. Sunsern Samaisut, Managing Director and Executive of AXONS, revealed that, "Agro-industrial and food businesses around the world are changing drastically. While the global population is expected to reach 10 billion people by 2050, the agricultural area is continuously declining. As such, technology has to play a major role in multiplying the amount of food supply in order to support the number and the needs of the ever-growing population. Whether it be the production of agricultural crops, livestock farming, or food processing, technology can help businesses lower the cost while enhancing the quality, as well as the production efficiency, throughout its value chain."
Fortunately, Thailand has a strong agricultural infrastructure. The country is considered the Kitchen of the World with the agricultural sector contributing 1.38 trillion baht to its GDP. Therefore, the development of AgriTech will elevate and accelerate Thailand to become a forerunner of agricultural leaders in the world. It will also become a key factor contributing to the better quality of life for people around the world.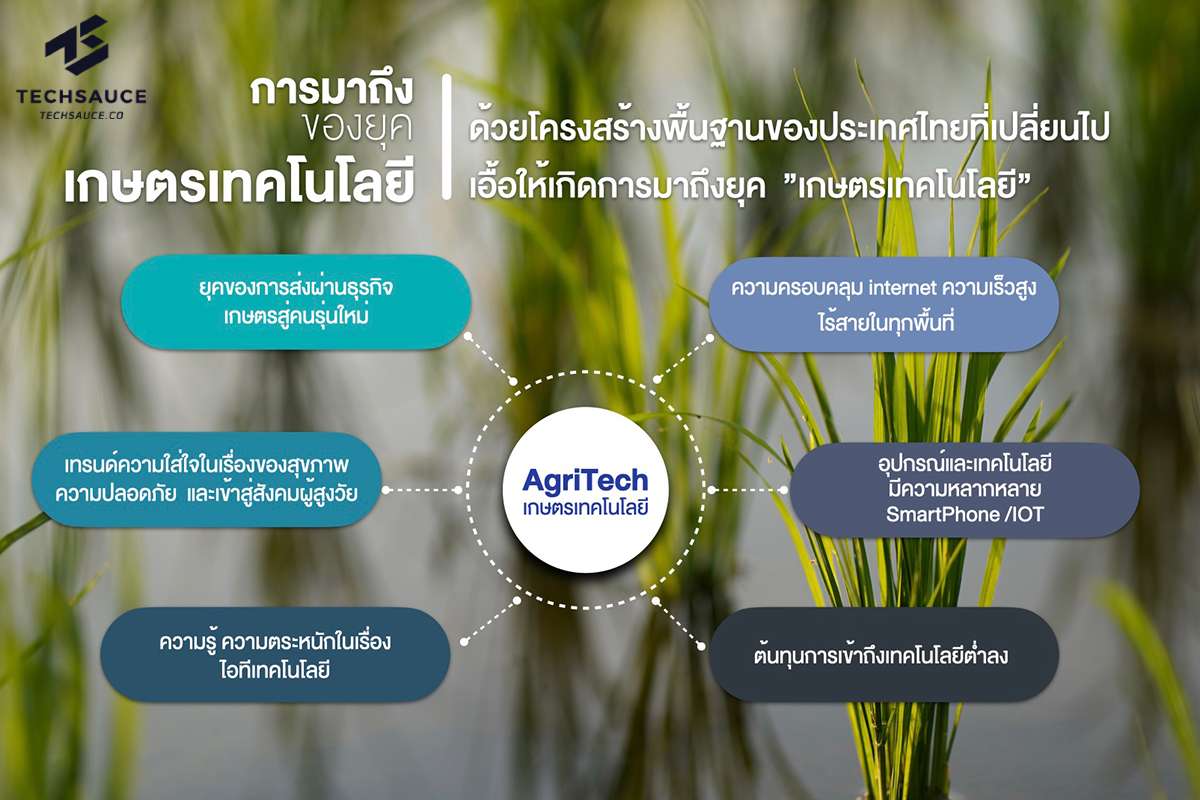 AXONS specializes in the development of integrated IT solutions for the agro-industrial and food industries. With its 'Driving Future for Lives' strategy, the company has been the force behind the successes of leading companies for more than 40 years, particularly "CPF" which has one of the largest food chains in the world as it operates in 17 countries, exports to more than 40 destinations, serves over 250 companies and 250,000 users, and takes care of the food quality, from farm to table, for over 40 billion people worldwide.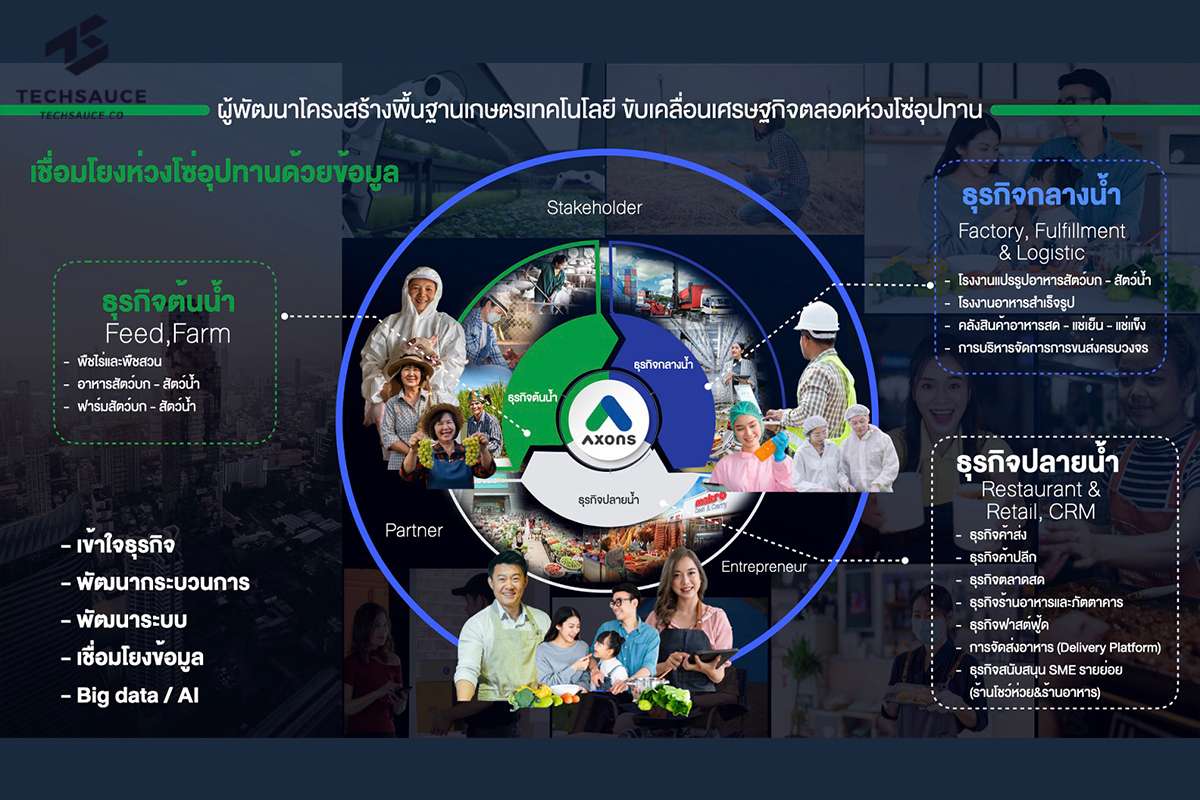 "Presently, the AgriTech industry is worth more than US$17 billion and is expected to grow to US$40 billion in the next five years. Thus, it is a golden opportunity for AXONS to rise to the global stage. We are not just software developers. We improve people's quality of life. And by becoming an "Open Platform" that allows farmers, customers, and partners to take part in the expansion of this network, it would also strengthen the digital economy of the country, adding value to the country's economic standing and contributing to its ambition to become the center of agricultural technology in the world," said Mr. Sunsern.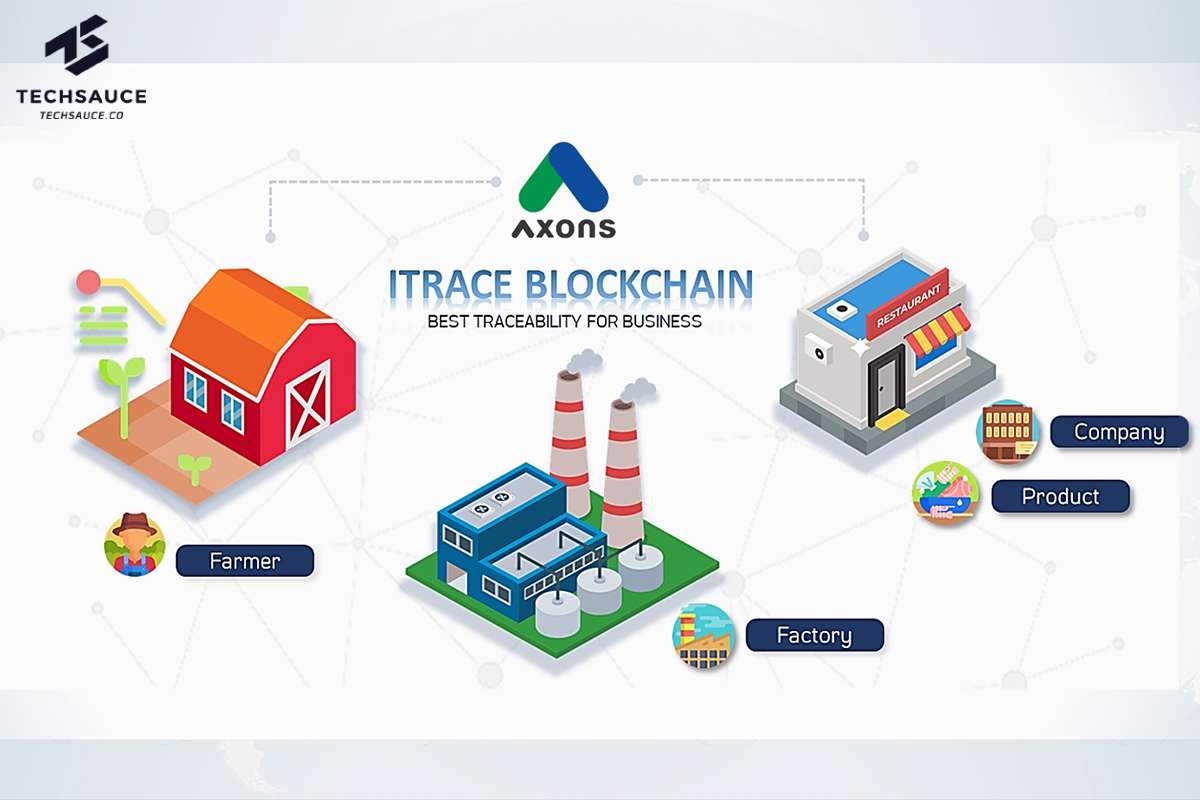 AXONS recently won 3 awards at "Asian Technology Excellence Awards 2022" which included and Technology Excellence Award for Mobile - Agriculture, Technology Excellence Award for Enterprise Software - Conglomerates, and Technology Excellence Award for Blockchain - Retail awards. The awards were the proof of the capability of digital technology and the role it played in the success of Thailand's food production chain, sustainably earning the country status as the "Kitchen of the World."