Bangkok Bank is joined by its corporate innovation partner Nest and Bualuang Ventures to bring eight tech startups to Bangkok for its second global accelerator programme  – Bangkok Bank InnoHub Season 2 – after launching Thailand's first global FinTech accelerator last year.  Selected from 128 applications from 28 countries across the globe, the eight startups will kick off the programme in December.
Bangkok Bank President Chartsiri Sophonpanich said that the bank sees partnerships with tech startups as complementary to its own services and systems. "During the second season of Bangkok Bank InnoHub we will work with high-potential startups which have innovative products and services that can help us effectively meet our business needs.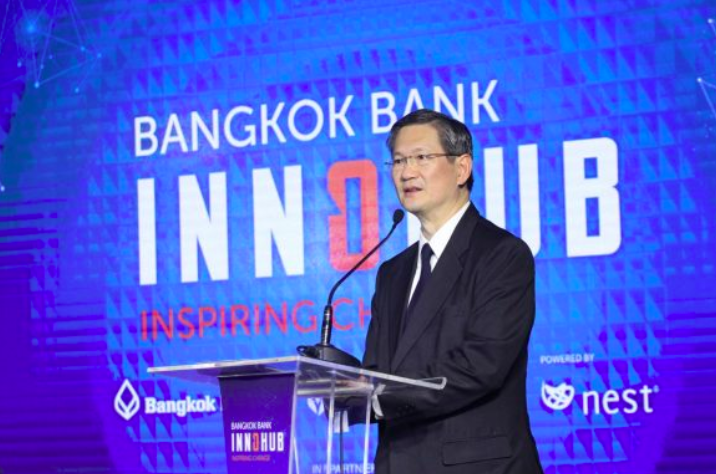 "Under the concept of 'Inspiring Change – Unleash the Potential', Bangkok Bank and Nest will provide an intensive mentoring programme to the startups using our expertise in the local business environment and financial services. This will help them to unleash their full potential and turn innovative ideas into practical solutions."
Over the course of 12 weeks, the successful eight teams will join a comprehensive, uniquely designed accelerator programme. The startups will also have a chance to work with other companies in the  Bangkok Bank financial group and the opportunity to raise funding through the bank's business networks.
The tech startups that will join Bangkok Bank InnoHub Season 2 are:
Antworks (Singapore): A global, artificial intelligence (AI) and intelligent automation company

CryptoMove (United States): CryptoMove Tholos Vault protects API (Application Programming Interface) keys and secrets for multi-cloud infrastructure with moving target defense

EYWA Media (Singapore): a cross-screen marketing technology platform that connects various channels and drives interactive customer experiences and monetisation models

Jumper.ai (Singapore): an AI powered platform enabling brands to capitalise on social media posts

Pand.ai (Singapore): a leading conversational AI specialist for financial institutions in Asia

Pymlo (Hong Kong): provides an accounting platform for SMEs and startups to manage business operations and accounting for a fraction of the usual time and price

Sepulsa (Indonesia): a bill payment aggregator for online and offline channels

Vymo (India): an AI-enabled Personal Assistant for sales.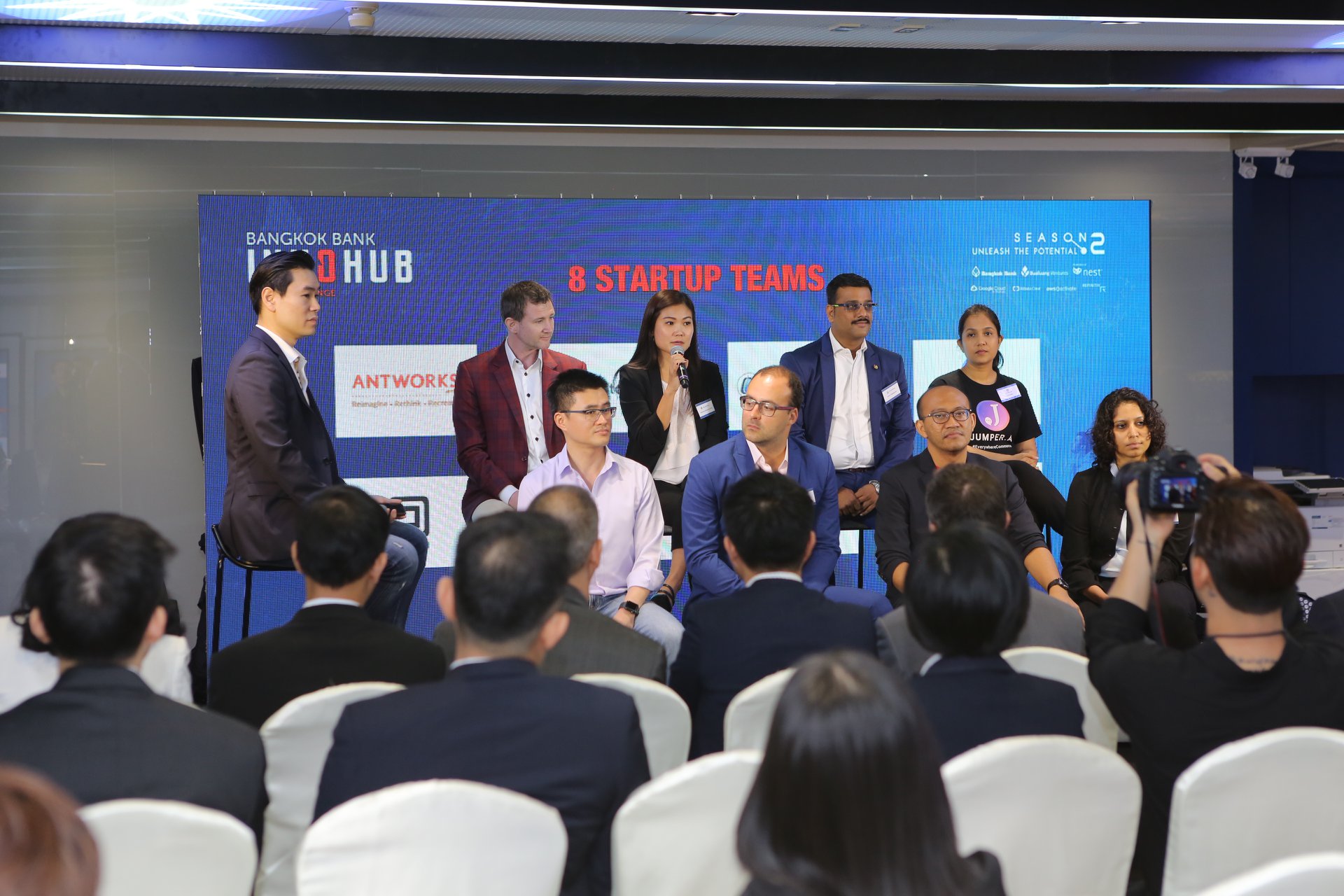 "Bangkok Bank InnoHub Season 2 will help to drive an innovation mindset and culture within the bank. We also aim to strengthen our internal working processes and encourage the exchange of ideas with others in the ecosystem. Through our direct engagement with the startups we look forward to developing new innovative products and services suitable for the Thailand and Southeast Asia markets while supporting our commitments as a leader in digital banking services," added the Bangkok Bank President.
Nest Chief Executive Officer Mr. Lawrence Morgan said, "We are extremely excited to partner with Bangkok Bank again to bring world best-in-class tech companies to the booming startup ecosystem in Thailand. We see a huge potential for international startups to scale in Thailand given the support from Bangkok Bank, the ecosystem and the government. We look forward to introducing the founders to Thailand and supporting their commercial goals through the programme. "
Bangkok Bank InnoHub invited tech startups from around the world to apply for the programme, focusing on five main themes – Creating Unique Customer Experience, Digitisation and Automation, Future SME Solution, Innovative Payment and Discovering Cutting Edge Technologies.
The 12-week intensive accelerator programme will be held between December 2018 and February 2019  at Bangkok Bank's Head Office. At the Demo Day in the first quarter of 2019, the startups will present their solutions and business plans to Thai and international investors among other ecosystem partners. For more information, please visit www.bangkokbankinnohub.com, www.facebook.com/BangkokBankInnoHub