Bangkok Bank InnoHub, the first global FinTech accelerator in Thailand, has completed its inaugural program with the eight participating startups pitching their innovative technologies to Thai and international investors on Demo Day.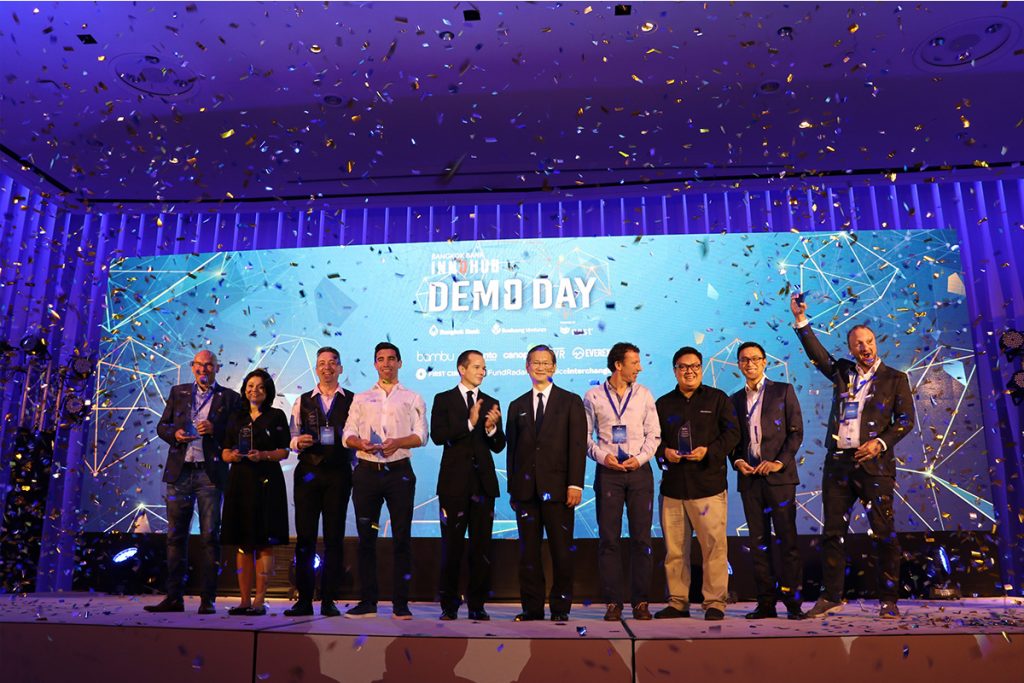 The eight startups, which were selected from 119 applicants across 32 countries, successfully completed the 12-week intensive program at Bangkok Bank, receiving expert coaching and advice from dedicated mentors within the Bank and its corporate innovation partner, Nest, in areas such as technology, business development and finance, in the context of market and regulatory conditions in Thailand and the AEC. They are now looking to form partnerships and attract investment to further their innovative work.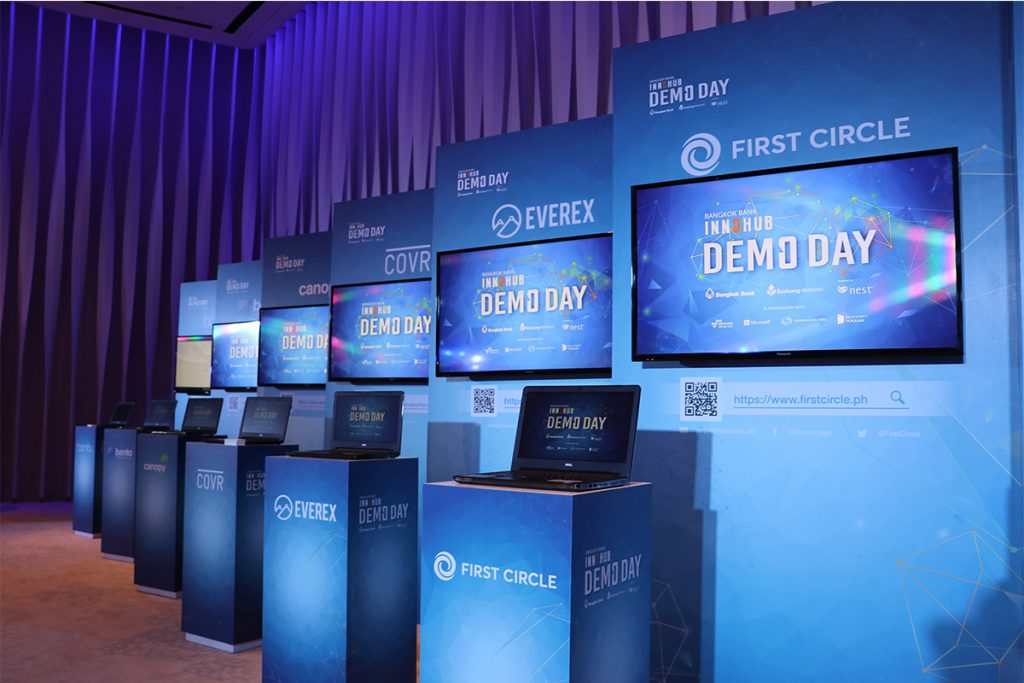 Of the eight startups that completed the program, five are either undergoing or have gone beyond a "Proof-of-Concept" (PoC) process with the Bank by demonstrating the viability of their technology in the Thai financial environment.  There is the potential that others may still reach this stage.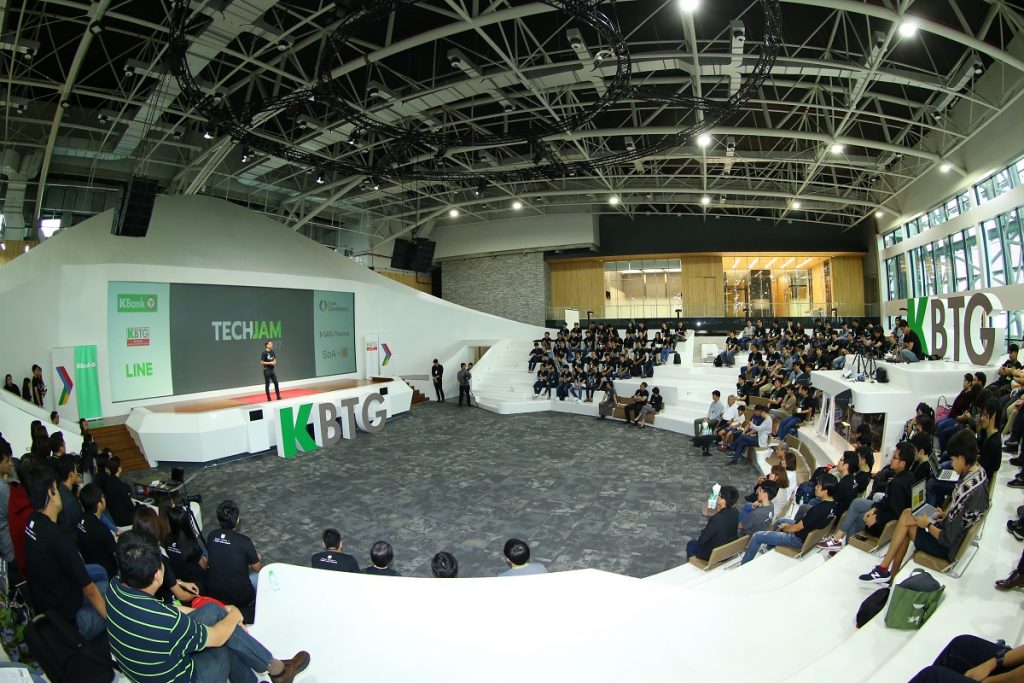 Bangkok Bank President Chartsiri Sophonpanich said the completion of the first InnoHub program, powered by Nest, marked a major milestone for the Bank in its commitment to supporting the FinTech startups that will drive Thailand's financial services sector and wider economy.
"Bangkok Bank is determined to be a leader in innovation. InnoHub is part of our commitment to pursue a digital business strategy that uses technology to create and develop products and services to help meet our customers' needs and enhance their financial lifestyles."
"Bangkok Bank InnoHub also supports the government's Thailand 4.0 national strategy by helping to add value and strengthen the services sector. We remain committed to enhancing Thailand's ecosystem, paving the way for local FinTech companies to expand regionally and internationally, and for world-class FinTech companies to build networks and partnerships in Thailand and across ASEAN."
Nest Chief Executive Officer Mr. Lawrence Morgan said "We're proud to launch the first global FinTech accelerator in Thailand. For the region to be seen as a FinTech hub and as the launchpad to expand to the greater SEA region, we need to find sustainable ways to grow the innovation ecosystem. We believe that corporate innovation programs can digitally transform an economy, upgrading skills through knowledge transfer of world best-in-class technologies and talent to truly propel Thailand forward."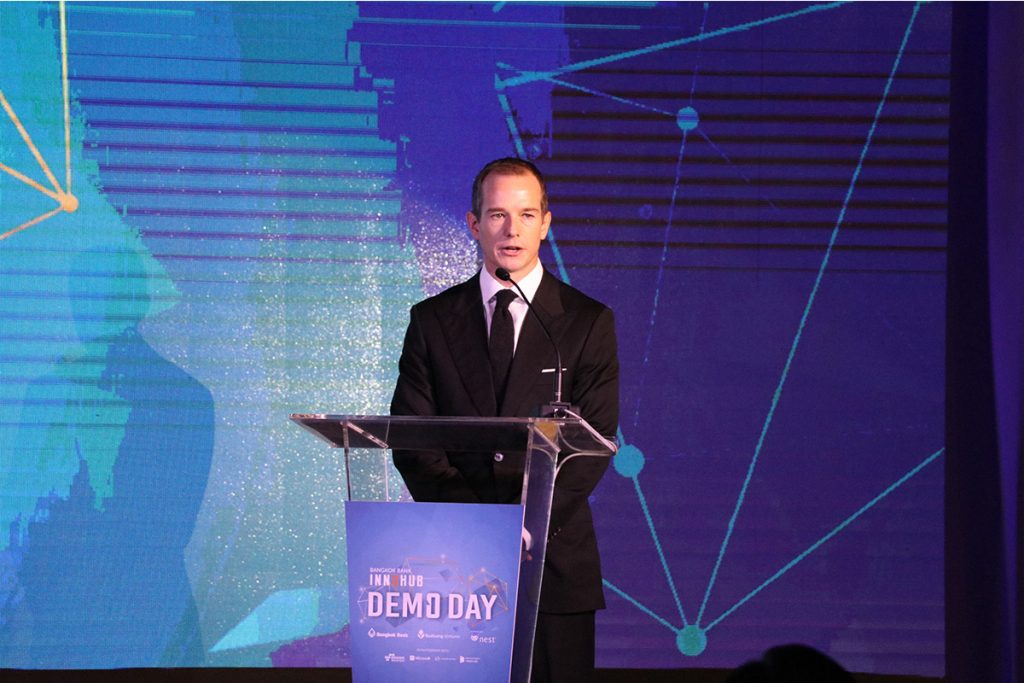 Bangkok Bank Vice President for Business Investment Dr. Panukorn Chantaraprapab, an InnoHub mentor, said: "The program's mentors were drawn from different parts of the Bank and its subsidiaries, and have worked closely together with these world-class startups in a very dynamic and collaborative way. This work will continue and we are looking forward to a very exciting time ahead."
The eight startups that completed the InnoHub program comprise three startups from Singapore focused on wealth-management services – Bambu, Bento, and Canopy; Covr Security (Sweden), which provides innovative mobile security services; Everex (Thailand), which offers blockchain-based financial services; First Circle (Philippines), which focuses on SME lending services; Invoice Interchange (Singapore), which offers an invoice financing platform; and FundRadars (Thailand), which provides an application for mutual fund investors.