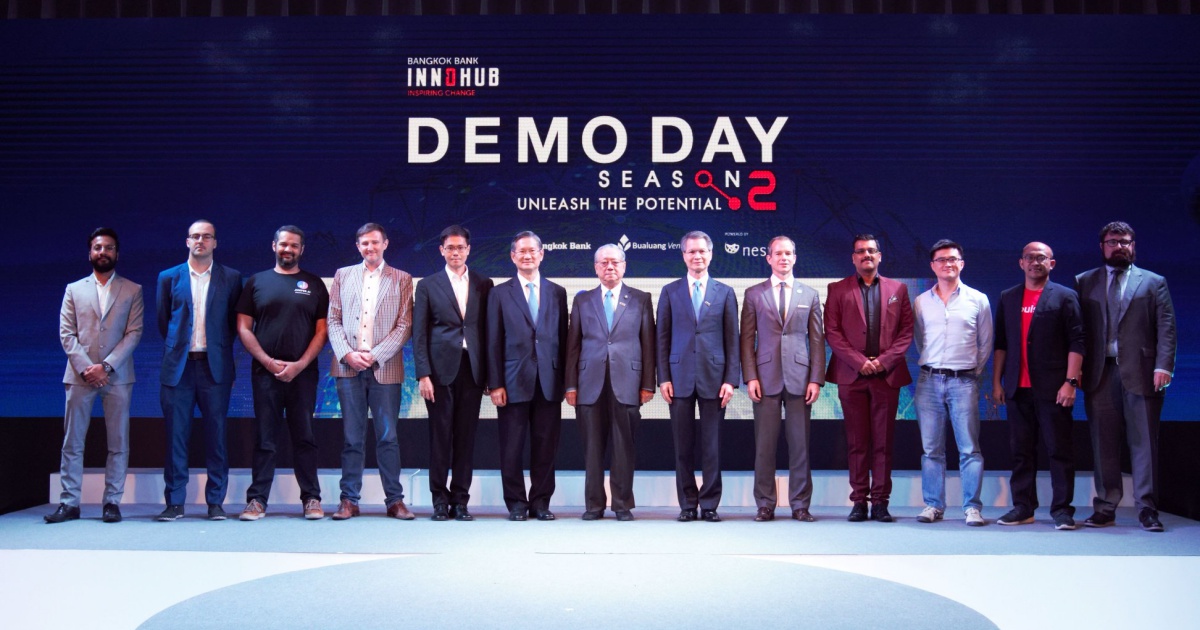 Bangkok Bank InnoHub, the first global FinTech accelerator in Thailand, has showcased innovations and real-use cases from the program's eight finalists to the public, potential investors and others in Thailand's innovation ecosystem on Demo Day.
The eight startups, which were selected from 128 applicants across 28 countries, have all passed a "real use-case" with Bangkok Bank, meaning that everyone has demonstrated how their technology can be used to benefit the Bank's customers and/or improve the Bank's systems in line with five themes — Creating Unique Customer Experience, Digitization and Automation, Future SME Solution, Innovative Payment, and Discovering Cutting Edge Technologies. Three startups are in the scoping stage with the Bank, three are in "Proof-of-Concept" and two are in the pilot stage.
Bangkok Bank President Chartsiri Sophonpanich said the evolution of Bangkok Bank InnoHub demonstrated how the Bank was creating new opportunities within Thailand's innovation ecosystem for startups working in FinTech and other innovative technologies.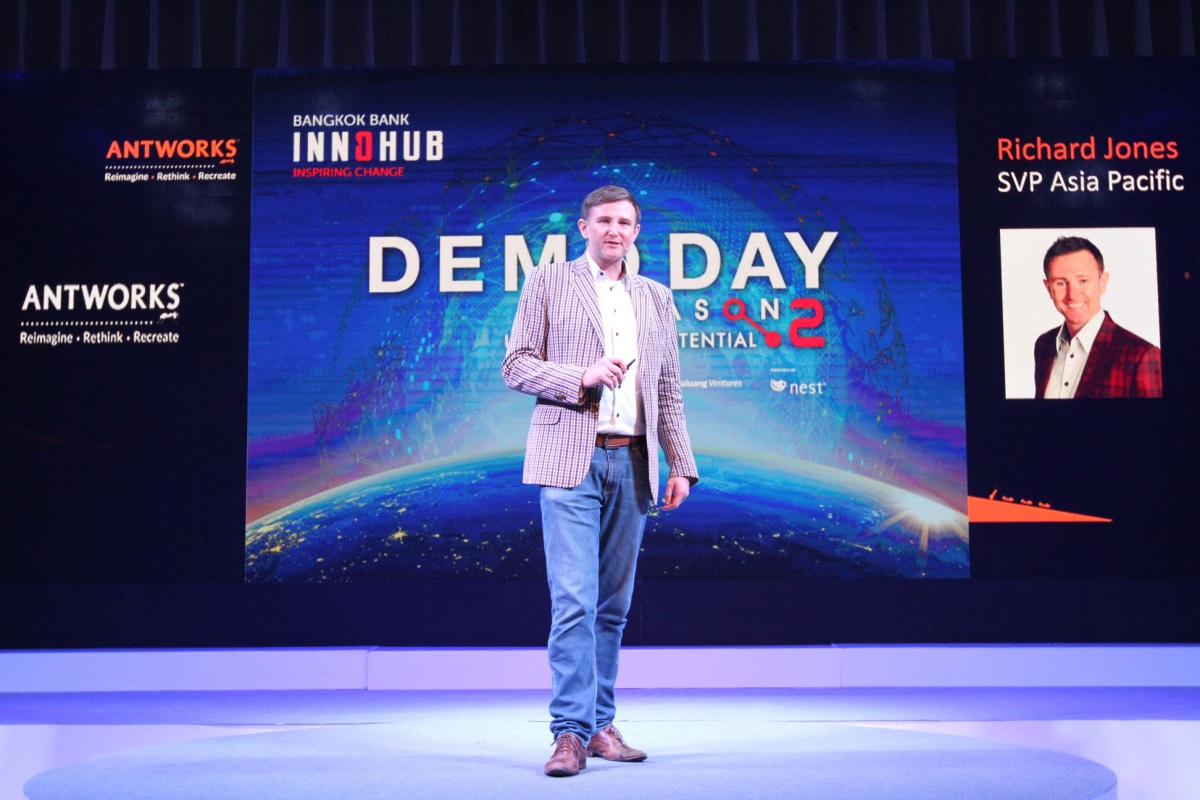 "Bangkok Bank is keen to strengthen its position as an innovator in Thailand by building on the success of last year's InnoHub Season 1," said Mr Chartsiri. "We learned from our experience working with the startups last year. We saw an opportunity to add more value to the local ecosystem, expanding our focus beyond FinTech to include solutions that solve a wider range of problems and by working with more mature startups with an existing track record."
"Not only does this support Thailand's ambitions to become a leading regional hub for innovation, our international focus helps connect startups with opportunities in Thailand and ASEAN."
The 12-week intensive engagement with executives from Bangkok Bank's business units and Nest, the Bank's corporate innovation partner, provides a structured pathway to enable startups to develop a product or service that is usable.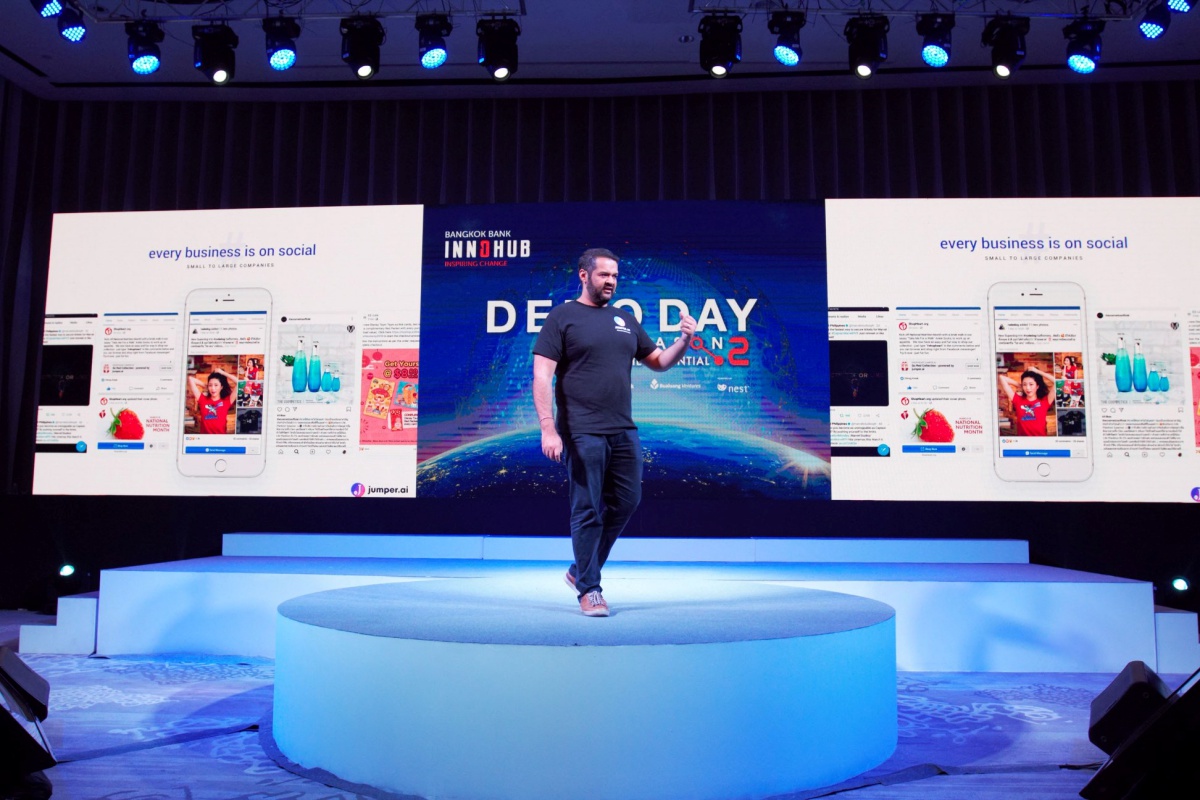 Nest Chief Executive Officer Mr Lawrence Morgan said: "Season 2 of Bangkok Bank InnoHub proves that corporate startup collaboration will drive the future of FinTech in Thailand. Over the last two years, our partnership with Bangkok Bank has achieved tremendous success; for the startups, this means early Proof-of-Concept discussions while the program is still running, and for the Bank it means greater agility in adopting new technologies."
Bangkok Bank Vice President and Innovation Department Manager Dr Pao Sriprasertsuk, who has led the program, said: "Bangkok Bank InnoHub is focused on working with startups from their point of view. Many of them want the opportunity to work with the Bank rather than just learning from it. This is especially true for more mature startups."
"Our program is unique because it focuses on the business application of technology. We give them the opportunity to test usability and feasibility, run pilots, develop solutions for their products and services, and enter negotiations with potential investors. At the beginning of the 12-week program we connect the startups with relevant Bank teams so they are focused on developing viable and usable products and services from the get-go."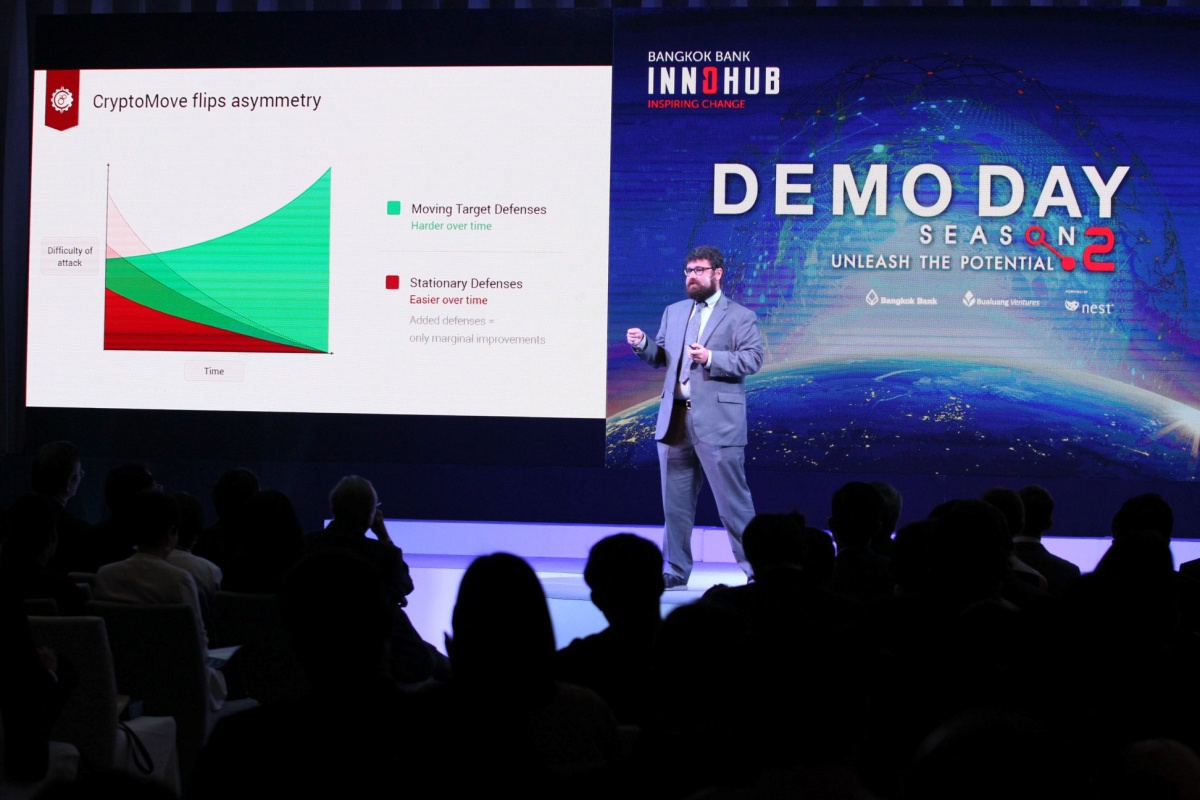 Demo Day featured the eight startups that completed the InnoHub program:
Antworks (Singapore):

A global, artificial intelligence (AI) and intelligent automation company;

CryptoMove (United States): CryptoMove Tholos Vault protects API (Application Programming Interface) keys and secrets for multi-cloud infrastructure with moving target defense;

EYWA Media (Singapore): a cross-screen marketing technology platform that connects various channels and drives interactive customer experiences and monetization models;

Jumper.ai (Singapore): an AI powered platform enabling brands to capitalize on social media posts;

Pand.ai (Singapore): a leading conversational AI specialist for financial institutions in Asia;

Pymlo (Hong Kong): provides an accounting platform for SMEs and startups to manage business operations and accounting for a fraction of the usual time and price;

Sepulsa (Indonesia): a bill payment aggregator for online and offline channels;

Vymo (India): an AI-enabled Personal Assistant for sales.