Beacon Venture Capital announced its investment in Ookbee, the provider of Southeast Asia's top digital lifestyle platform, to support the expansion of C Channel Thailand. Under collaboration of Ookbee and C Channel Japan, this joint venture will offer online lifestyle content, along with another new business to be announced within the first quarter of this year. Through this partnership, KASIKORNBANK (KBank) aims to approach greater audiences of new generations, which will reemphasize its digital platform leadership.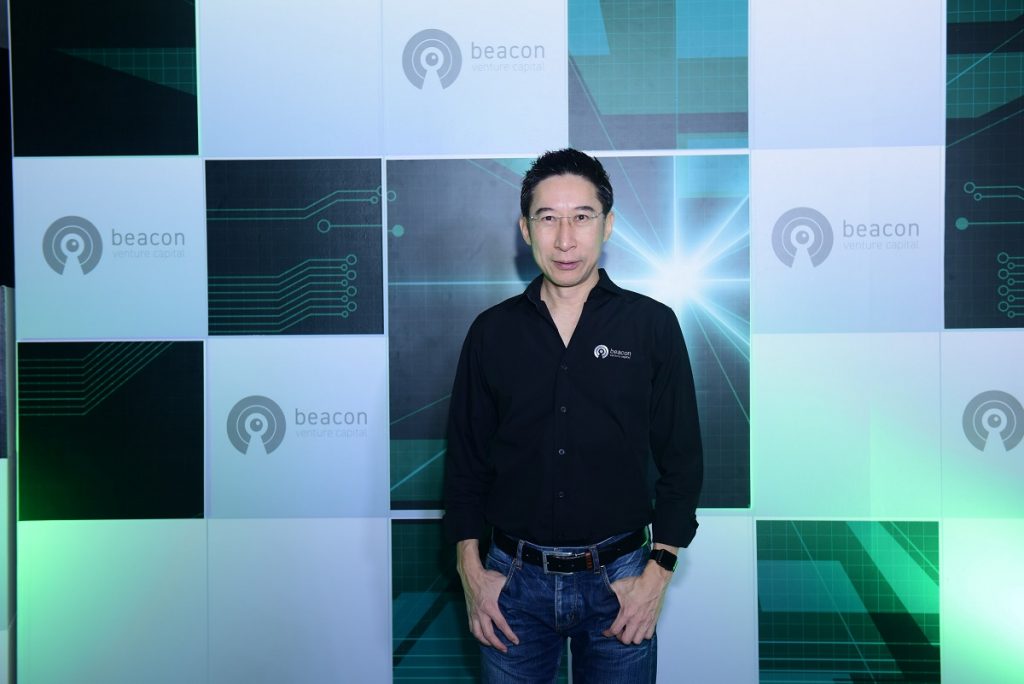 Mr. Thanapong Na Ranong, Managing Director of Beacon Venture Capital Co., Ltd., said Beacon VC is a venture capital arm of KBank, with an aim to invest in potential startups in support of business advancements of the bank. Ookbee is one of the promising Thai startups, which has successfully redefined the digital publication landscape for the Southeast Asian market. At the early stage of business, Ookbee provided e-book products with content provided by publication companies. Currently, its products have diversified to professional- and user-generated contents, focusing on new trends and digital innovations with comprehensive online payment channels.
C Channel Thailand, a new and interesting business of Ookbee, is a lifestyle video platform based on cooperation between Ookbee and C Channel Japan. Most recently, Beacon VC has joined in to support further development of C Channel Thailand.
In addition, Ookbee is planning to launch another new and exciting business in 1Q18, which will not only help strengthen businesses that produce content for Ookbee's current platform, but also spur the creation of better quality and more diverse content for service users, being part of Ookbee's endeavor to meet the lifestyle needs of millennials. Beacon VC has set a target that such an investment will allow KBank to reach audiences, specifically Post-Millennials, in unique and creative ways, thus reinforcing KBank's leadership in the digital platform.
Mr. Natavudh Pungcharoenpong, CEO at Ookbee said that,
"Our vision is to grow and expand platforms to accommodate creative content creation and consumption, as well as strengthening economic returns for creative communities."
Meanwhile, C Channel Thailand is an online VDO fashion magazine for women, featuring creative lifestyle content. It was launched by Ookbee in 2017 and has been popular since then. C Channel Thailand can be viewed via th.cchan.tv and www.facebook.com/cchannel.thailand. It has over 250 million monthly views and over 150,000 average views per clip.
The partnership with Beacon VC will help Ookbee add value to C Channel Thailand and introduce new business to the market within 1Q18. The cooperation marks a significant step toward complementing Ookbee's current digital lifestyle businesses and strengthening its ties with creative communities to enhance productive collaboration and foster its business presence.
Since its inception in 2011, Ookbee has become No. 1 provider of digital lifestyle platform in Southeast Asia with over 10 million users and more than 1 billion page views per month. Ookbee provides a variety of informative content and entertainment on various modes of platforms, including e-books, translated novels, comics, music, videos, blogs, story chat, horoscope, from the company's producing teams and user-generated contents. Achieving Series B funding round, the startup is expected to scale up to Series C funding round by the end of this year.
Beacon Venture Capital, a VC arm of KASIKORNBANK PCL, was established in 2017. Mr. Thanapong Na Ranong is the company's Managing Director. Beacon Venture Capital aims to jointly invest in Thai and international startups with the total funding of THB1 billion.