Central Group, Thailand's largest omnichannel retail conglomerate, and Grab Holdings Inc. (Grab), Southeast Asia's leading online-to-offline mobile platform, announced today an agreement under which Central Group will invest US$200 million and acquire a significant non-controlling stake in Grab's Thai entity. The landmark partnership will help move Thailand towards the 'New Experience Economy', benefiting consumers and individual service providers.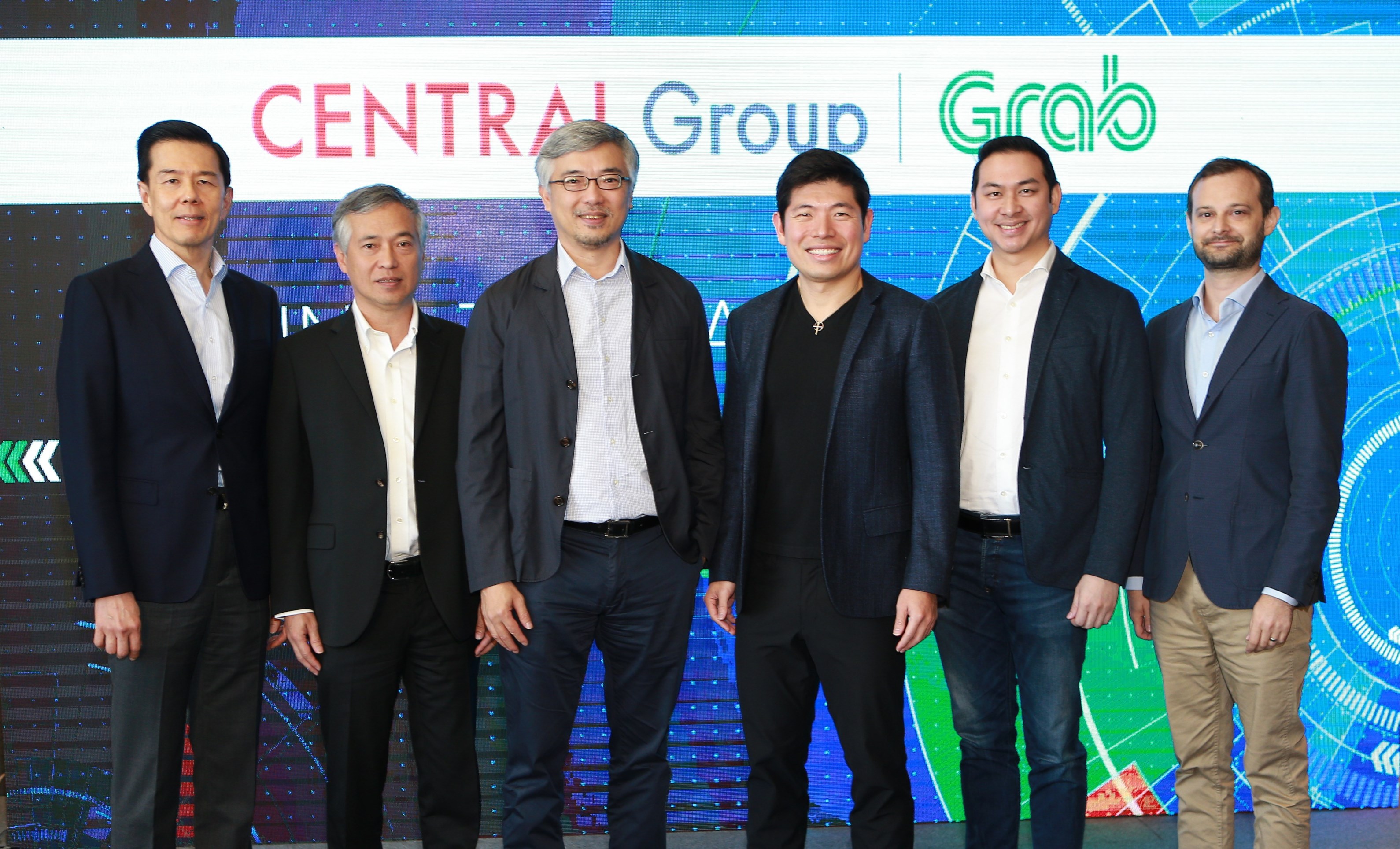 Central Group Executive Chairman and CEO, Tos Chirathivat commented, "We are pleased to announce our strategic partnership with Grab Holdings Inc, by investing US$200 million in Grab and acquiring a significant non-controlling stake in Grab Thailand. Grab is a fast growing online-to-offline (O2O) platform which has scaled up impressively in Southeast Asia. Grab, like Central Group, is now an essential part of everyday life for many Thai people. We look forward to collaborating together to revolutionize the retail and service industry, a strategic key driver for the country's growing economic success. As part of the agreement, the companies will collaborate across the areas of transport, food & grocery delivery, logistics and more, to deliver more value to Central and Grab's customers, partners, merchants and tenants."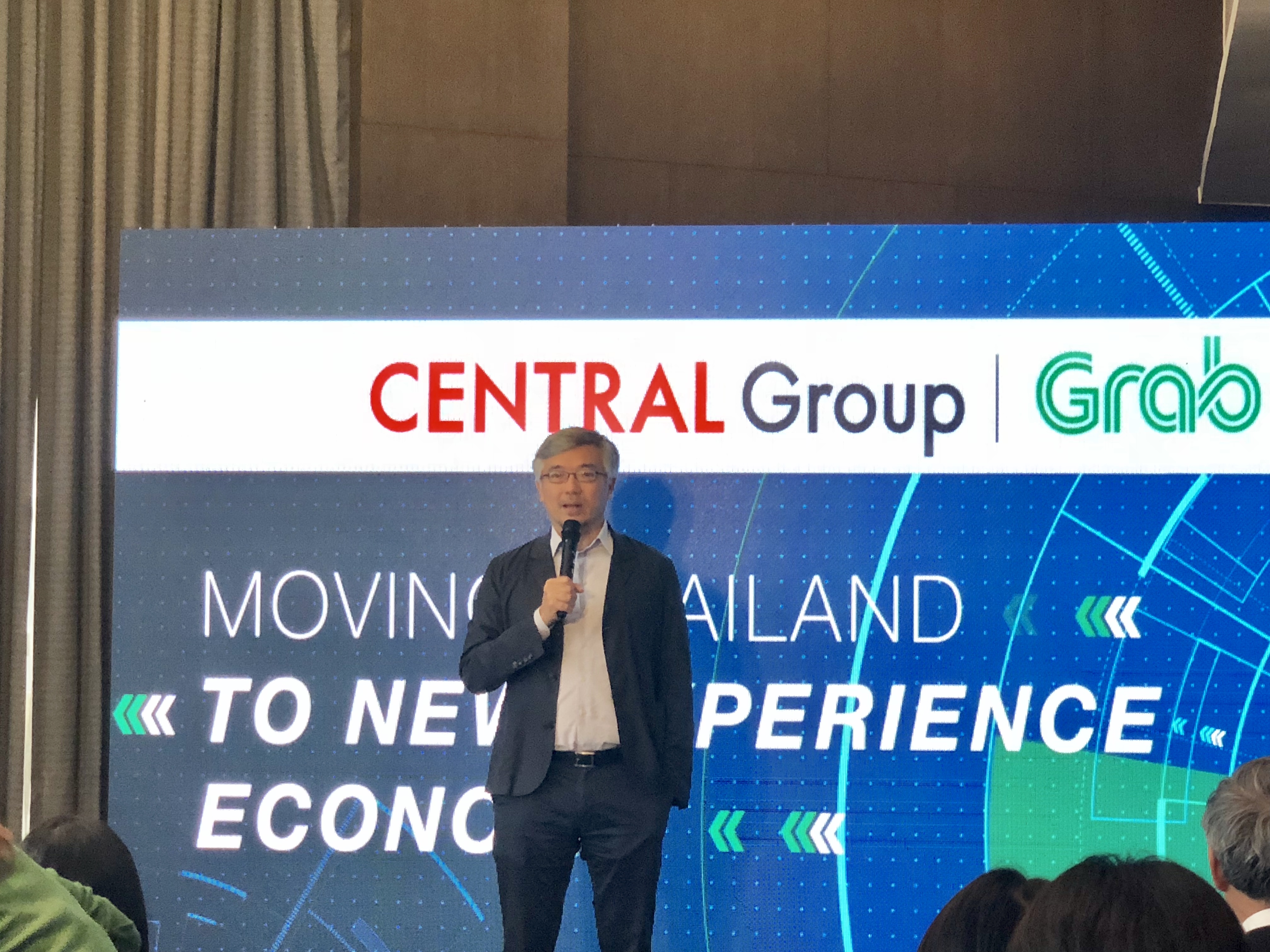 Grab Group CEO and co-founder, Anthony Tan noted, "This investment brings together Central, the local retail champion, and Grab, the local technology champion, in a deep partnership that reflects our commitment to Thailand and all Thai people as we strive to create jobs and economic prosperity through our platform.  Central, who has the largest footprint of malls, hotels and merchants in Thailand, will help accelerate our growth across multiple verticals, such as food delivery, parcel delivery and ride-hailing, cementing our position as Thailand's Everyday App. By joining hands with leading local companies, we can go much further in driving Southeast Asia forward."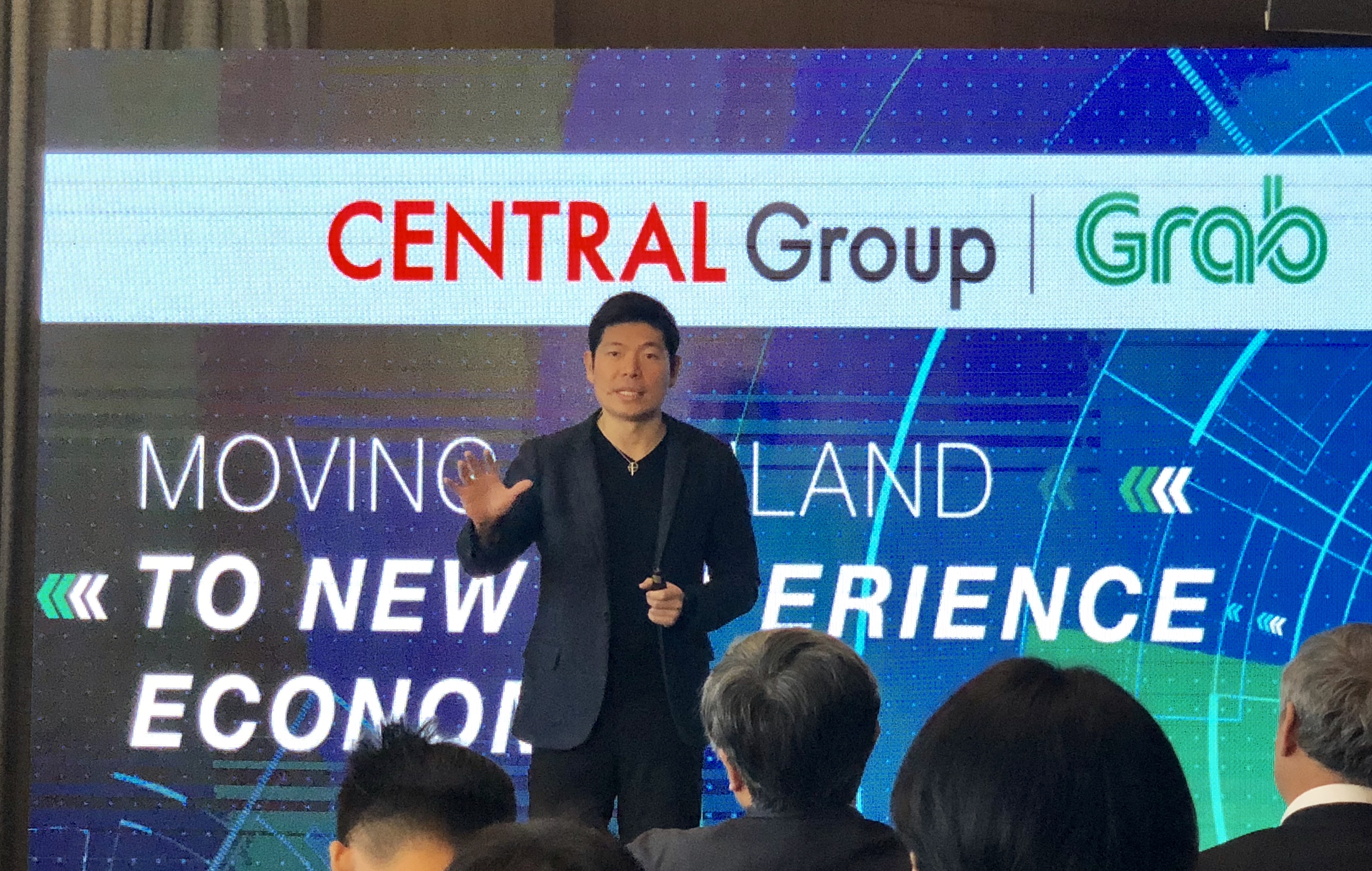 Central Group President, Yol Phokasub added, "This alliance will help enlarge Central Group Economy. Central is focused on becoming the leading digital-lifestyle platform in Thailand, part of our New Central, New Economy vision. We will continue stepping up our digital push by partnering with a number of leaders in this space. This partnership with Grab is a pivotal next step to achieve our key goal of omnichannel customer-centric platform covering all lifestyle needs of omnipresent customers. We will work together to create the unique 'Central-Experience' by fully leveraging our rich network and strengths."
Initial areas of collaboration include but are not limited to:
Food delivery: Bringing on board Central Group restaurants and food-related brands to GrabFood. This will help to expand the reach of these outlets and at the same time offer Grab customers an even greater variety of food, snacks, and beverage options.
Logistics: Providing on-demand and express delivery services for Central Group businesses and partners through the GrabExpress service.
Transport: Providing customers, visitors and tourists to and from Central Group malls, stores and hotels easy access to Grab services with special privileges.
Grab Thailand Country Head, Tarin Thaniyavarn said, "Grab's tremendous growth in Thailand has only been made possible through the strong support of our driver partners, passengers and local partners. We're humbled and excited to expand our partnership ecosystem in Thailand to have Central Group as a strategic partner. We are confident that this puts us in an unrivalled position to grow and scale across the country. The ultimate goal is to deliver more value to the everyday lives of all Thais, whether through convenient access to transport and food, or by helping more Thais earn a better living through the income opportunities of the Grab platform. I am confident that together, we can help boost the Thai economy."
Grab crossed its 3 billion rides milestone this month, after hitting its 2 billion mark just six months ago. The Grab app has been downloaded on over 130 million mobile devices, giving passengers access to over 8.5 million drivers, merchants and agents. Grab offers the widest range of on-demand transport services in the region, in addition to food and package delivery services.