Digital Ventures has yet again nailed its position as a leading innovative technology firm by promoting Thailand's competitive advantages in the digital technology arena and continuing its deep tech research program.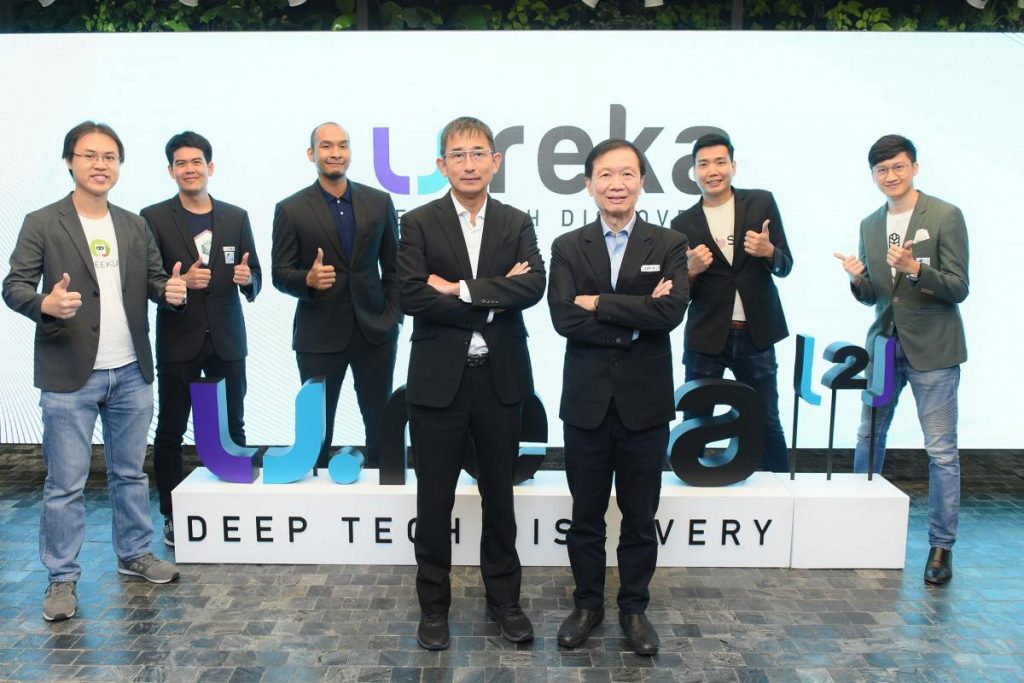 Most recently, it has joined forces with ten of Thailand's leading universities, along with tech firms and world-class partners to launch the U.REKA Batch 2 collaborative program. This aims to provide a venue allowing deep tech researchers and developers to present innovative ideas to help solve economic and social problems. The program shall help ignite a deep tech ecosystem in Thailand while supporting Thai startups in capitalizing on technology in order to increase digital competitiveness and further embrace deep tech for the nation's long-term development.
Mr. Orapong Thien-Ngern, President, Siam Commercial Bank and Chairman of the Board, Digital Ventures Co., Ltd. said that, at present, Thailand has deep technology researchers and developers circulating in many universities. Digital Ventures recognizes their potential and wishes to support the application of knowledge to businesses and link technology to the industrial and social sectors, as this will benefit the country's long-term development.  Last year, Digital Ventures achieved great success through its collaboration with academia and private sectors by embarking on U.REKA Batch 1, which was well received by 65 research teams from various universities. At present, Batch 1 selected 5 teams to enter the incubation phase to form ideas and seek advice from industry experts until they advance into the R&D phase.
The five qualified teams from U.REKA Batch 1 to enter the R&D round are:
EASY RICE: The Artificial intelligence to raise rice and grains quality assessment standards.
PERCEPTION: A 3D software bringing virtual reality images to life right before your eyes.
PORDEEKUM.AI: "TuneJai" (Tune Your Mind): A chatbot for mental health support.
TINYEPICBRAINS: A technology tool using video to link people to the online world while analyzing consumer behavior for effective advertising and communication.
QUTE: A group of Thai researchers with a common target of readying Thais for quantum technology.
Their work has applied deep tech throughout the process to create solutions benefiting various aspects of Thai society.  With this success, this year's U.REKA Batch 2 has attracted new partners supporting the program to achieve even better results. Digital Ventures hopes that U.REKA will be promoted at the national level to help boost deep tech researchers, developers, and startups nationwide in their quest to harness synergy for the establishment of a deep tech ecosystem. Also, this shall bring about an ambiance of technology society in Thailand while raising the digital competitiveness of the country to arrive at Asia's top rank. This development would help solve national issues and drive the country to sustainable growth in the future.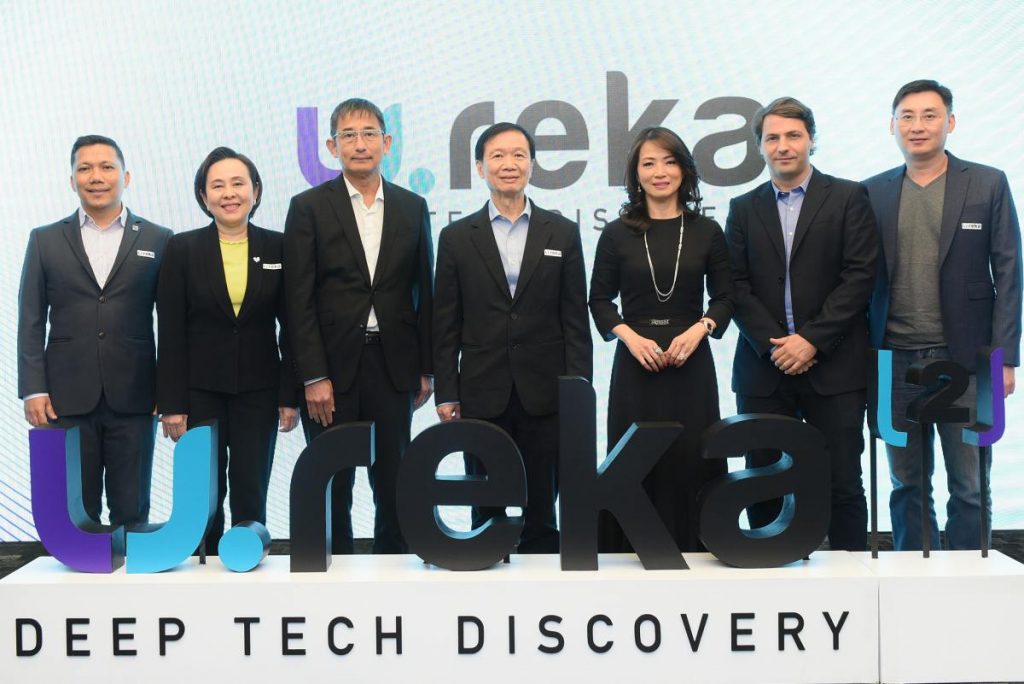 The U.REKA Batch 2 has drawn upon the generous support of more than 21 partners, comprising both of academia and leading firms in Thailand and abroad, namely Hello Tomorrow --  a global non-profit organization utilizing the potential of deep technologies to solve world problems, Baker McKenzie, 360IP, Microsoft (Thailand) Co., Ltd., KX: Knowledge Exchange, Ananda Development PCL, Samitivej Hospital, Bangchak Corporation, WHA Corporation, Siam Commercial Bank, and Digital Ventures.
Furthermore, 10 universities are also involved: Chulalongkorn University, Kasetsart University, King Mongkut's Institute of Technology Ladkrabang, Thammasat University, King Mongkut's University of Technology North Bangkok, Chiang Mai University, King Mongkut's University of Technology Thonburi, Mahidol University, Prince of Songkla University, and Khon Kaen University.
The program will allow university professors, students, researchers, and those interested in deep technology to form teams and present project ideas using deep technology for worthwhile purposes.
This is divided into six categories namely;
AI/Machine Learning
Blockchain
Clouds & Security
Big Data
AR/VR
Quantum Computing
Qualified teams will be supported throughout the project, beginning with incubation, R&D and products or services launch to help them emerge and stand strong among fellow startups. Support will include funding, educational courses to enhance developer skills, and consultation provided by firms in particular industries, all of which, helps to acquire the best of class practical innovations.
Professor Dr. Booncharoen Sirinaovakul CEO, KX: Knowledge Exchange, shares that Thailand's digital competitiveness ranks 39th out of 63 countries. This rather low placement indicates Thailand's insufficient digital competitiveness at the international level. U.REKA is ready to support and promote deep tech development and stimulate all social segments to realize the importance of applying deep tech to practicality. This will be an excellent opportunity to propel Thailand's digital competitiveness even further in order to reach the goal of driving the country with technology.
Interested researchers, academic personnel, and startups can apply from now until May 3, 2019.  For more information about the application and details, please visit www.u-reka.co.