Dusit acquires a 51% equity stake in the Bangkok-based company, which provides catering services to international schools in Southeast Asia.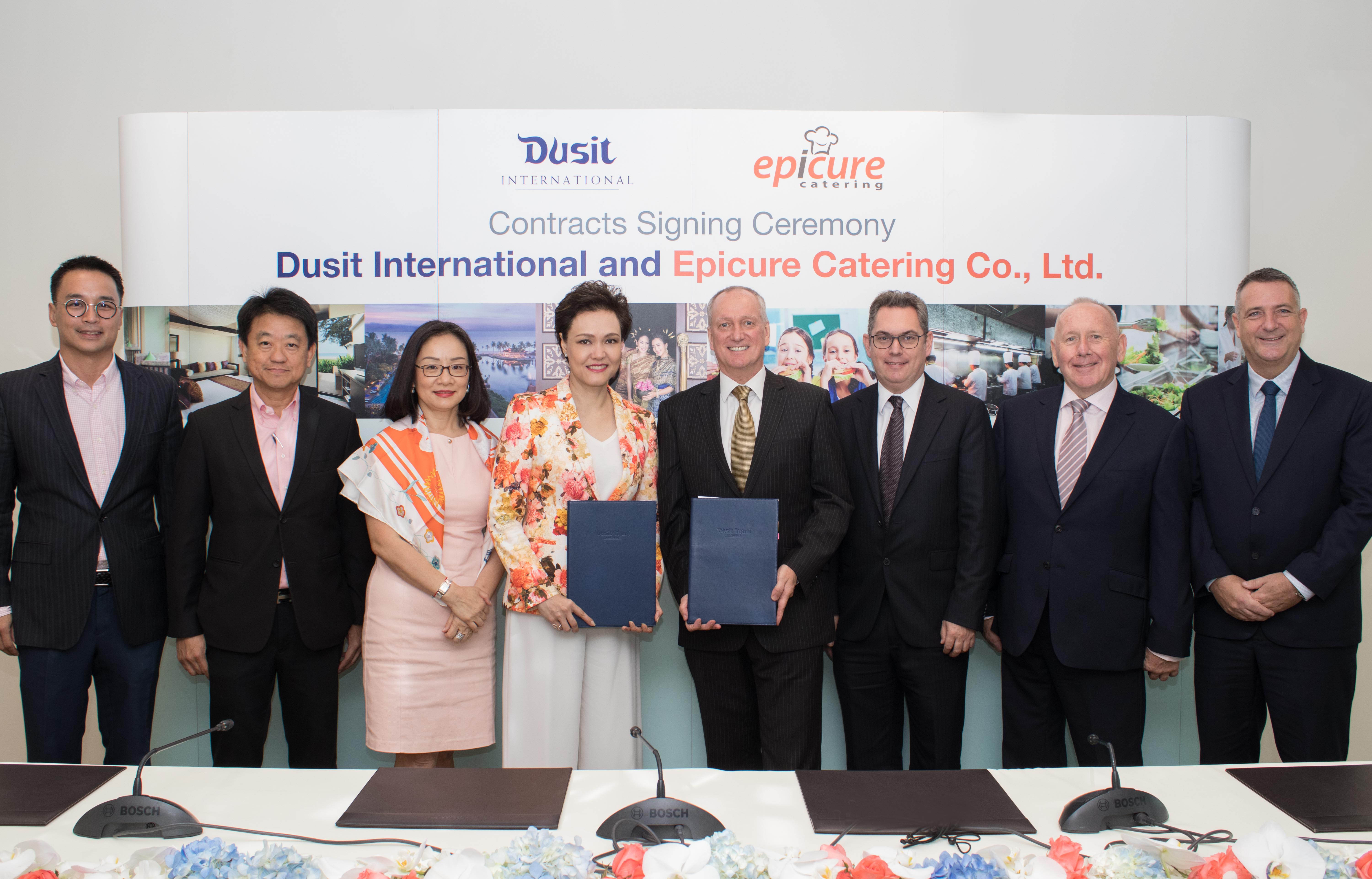 Dusit Thani Public Company Limited (DTC), one of Thailand's foremost hotel and property development companies, has continued the expansion of its food business with a strategic investment in Epicure Catering Co., Ltd., a leading provider of quality food services to the educational sector in Southeast Asia.
Following DTC's strategy to diversify its lines of business in adjacent industries to enhance revenue creation, Epicure Catering serves as the latest subsidiary to be added under DTC's Dusit Foods division, a new business unit designed to pursue growth in food and catering businesses.
Established in 2003, Epicure Catering provides catering services primarily to major international schools in Thailand, Vietnam, and Cambodia. The company prides itself on offering the best quality products, at the most affordable costs, to ensure children receive healthy, nutritious meals that aid in their development.
By strengthening its presence in the food business, and adding new lines of business with strong growth potential, DTC aims to achieve stable revenue growth and generate long-term shareholder value.
"Epicure Catering has established itself as the leading company of its kind in Thailand and it has strong potential for growth in the Southeast Asia region," said Ms Suphajee Suthumpun, Group CEO, DTC. "By leveraging Dusit's reputable brand positioning and rich experience in catering for large scale events, Epicure's talented team will be perfectly positioned to secure additional contracts, and expand in emerging markets, while maintaining the high standards and personalised service for which they are known. We look forward to exploring more potential synergies to enhance Epicure's offerings, drive top line growth, and maintain a consistent stream of revenue to our company."
Mr Trevor Allen, Managing Director, Epicure Catering, said, "We are very pleased with the creation of a strategic alliance with DTC, which will allow us to upgrade our operations and offer added value to customers in Thailand and other Southeast Asian markets. Besides being one of Thailand's leading hotel and property development companies, with 70 years of international experience behind them, Dusit is also a leading provider of hospitality education and has rich experience in outside catering. Our personnel will benefit from DTC's long experience, state-of-the-art skills-enhancement training courses, and expert guidance. Most importantly, Epicure Catering will be able to expand beyond the region and have greater capacity to grow sustainably."
DTC's Dusit Foods division was established last year with a strategic investment in NR Instant Produce, a well-known producer and exporter of ready meals, seasoning powders, dipping sauces, drinks and juices. The division also includes Dusit Gourmet Co., which is currently exploring options to create premium Dusit-branded products for local and international consumer markets.