eBay Southeast Asia has officially announced CloudCommerce Co., Ltd. to become their first channel partners in supporting Thai merchants, especially in automotive sectors to sell on e-commerce sites. In long terms, eBay initially plans Thailand to be the auto parts distribution center for the region and the world.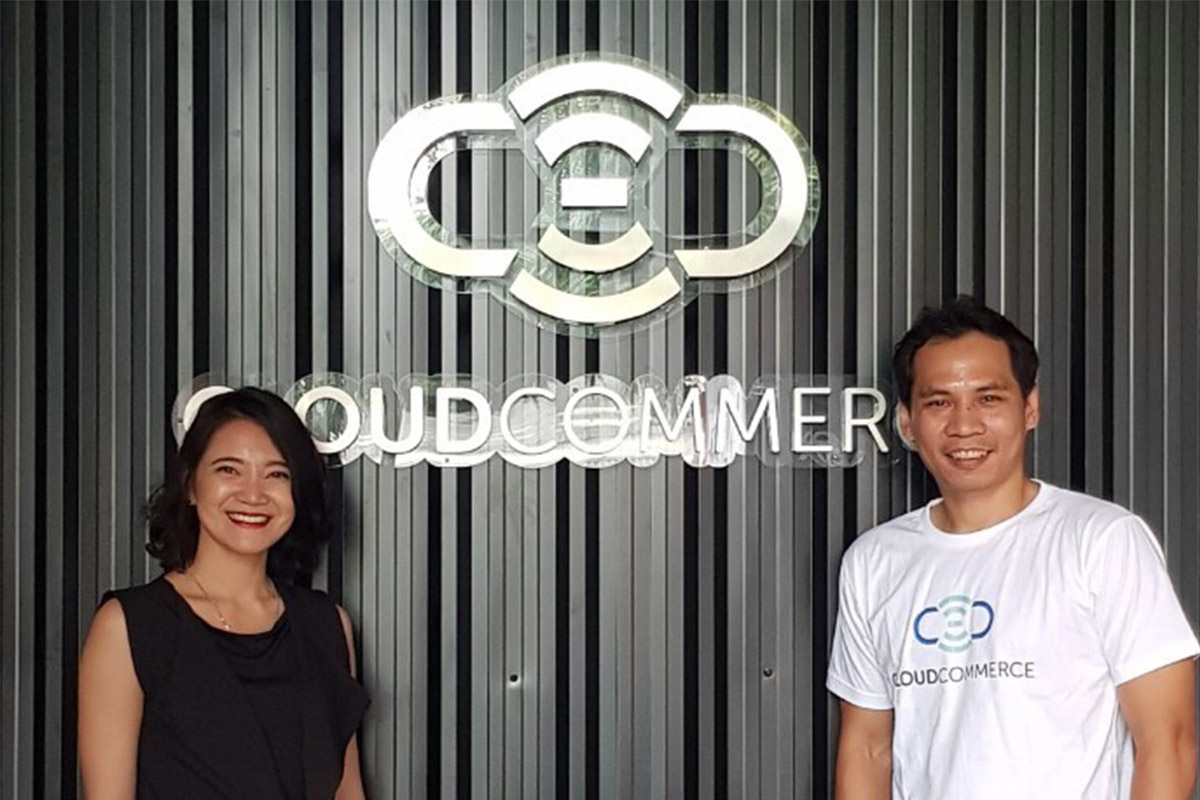 28 October 2019 eBay Southeast Asia by Siladda Tubpinthong, Head of SEA Parts & Accessories corporates with CloudCommerce Co., Ltd. as the first eBay channel partner in Thailand. CloudComemrce is an enabler assisting SMEs to sell online in leading global marketplaces.
E-commerce business in Thailand has been rapidly evolved day by day due to the technologically advanced that helps people are easy to gain access to purchase online. Selling online through global marketplaces is also in a hit, therefore, "eBay" the leading worldwide marketplaces from the states sees this e-commerce trend as a great opportunity to embrace their business here to support the local merchants to sell online with an aim to drive Thai's economic go forward. The Company will heavily focus on on-boarding automotive merchants to the platform with the back from CloudCommerce a startup company specializing in cross border e-commerce solutions.
Currently the data from the international trade department which under the ministry of commerce showed a significant number in exporting auto parts with almost 30 percent from the total number of exporting goods overseas. (The data at June 2019 from the ministry of commerce) Looking at these spectacular numbers, Thailand has been demonstrating significant growth in exporting automotive equipment for a decade and these trends can also be applied to e-commerce sites.
The definition of eBay Channel Partner is a cooperative partnership that will constantly work with eBay. The propose of this project is to encourage the local merchants in automotive segments to have the knowledge and the ability to sell online on eBay. The eBay partner will also take part in organizing the training event, selling online and representing as the eBay consultant. What is more, the channel partner is only available on the entrepreneurs who regularly sell in automotive segments.
Siladda Tubpinthong Head of SEA Parts & Accessories, eBay said "We are so grateful for this cooperative work with CloudCommerce as the first channel partner. In our selection process to choose the Channel partner, I must say eBay is quite selective in picking up the prominent company to work with us because we do consider this as an integral part. The Channel partner is required to have specialized in doing a cross border e-commerce business for a very long time, therefore, we see CloudCommerce has skills, knowledge and resources that can potentially help us onboarding local merchants.
Wootinun Sungong CEO & Founder, CloudCommerce Co., Ltd. said "We do understand the SMEs problems very well in selling on e-commerce to overseas and we do concern in finding the solutions to tackle it. With our team's expertise in selling on oversea e-commerce sites by more than 15 years, we are quite confident that we can help the Thais entrepreneurs to have the ability to sell their products to international countries. Being an eBay Channel partner is such an exclusive pride for us and we will definitely do our best to support local SMEs. Thank you eBay once again in giving us this meaningful opportunity."
CloudCommerce will take an integral role in endorsing the numbers of the Thais SMEs especially the merchants from the automotive industry to sell to international countries.