ENRES raises Pre Series-A round from BCPG and Expara (Thailand) proceeds to scale up and digitize buildings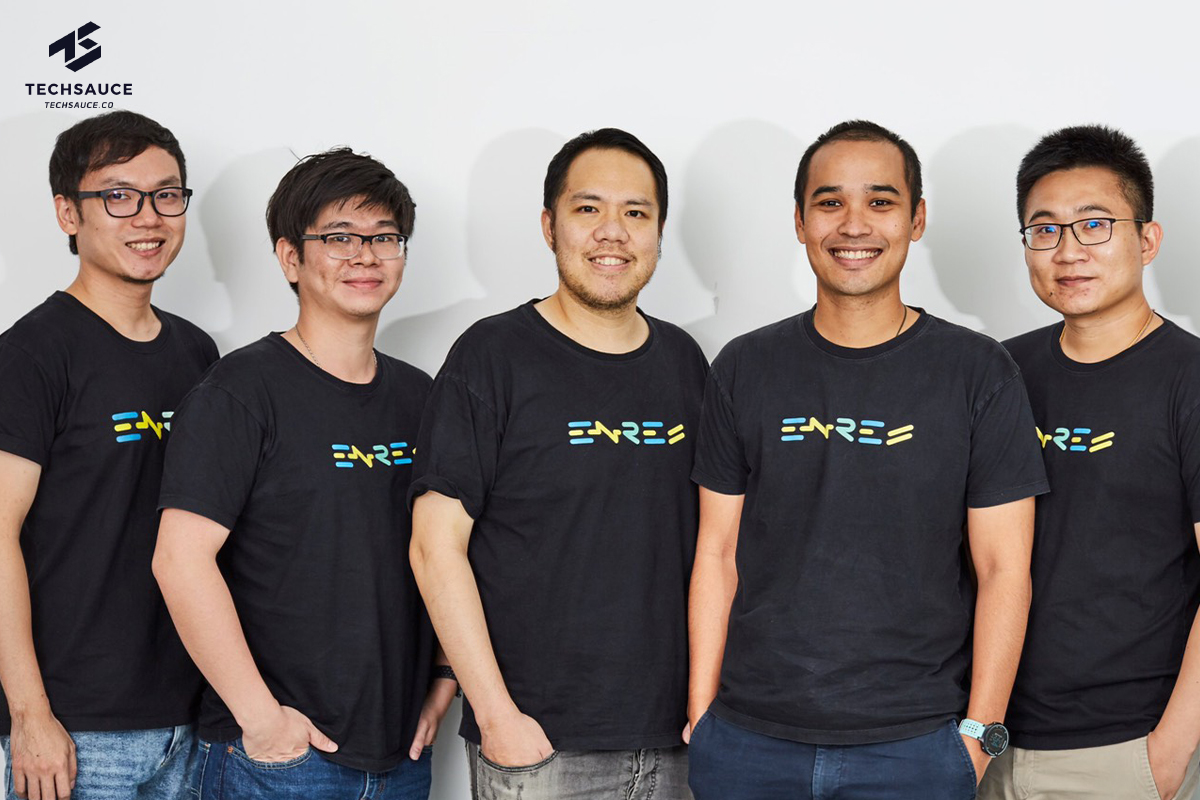 Energy Response Co., Ltd, better known as "ENRES", an IoT and AI based energy optimization platform secured Pre-Series A funding from BCPG, a leading renewable energy company in Thailand and Asia-Pacific and Expara (Thailand), a Southeast-Asia focused VC currently managing the SMEs Private Equity Trust Fund for Government Saving Bank (GSB) and The Stock Exchange of Thailand (SET).
Launched in 2016, ENRES aims to disrupt Asia Pacific's USD98.86 bn industry with IoT and AI technology on hand. ENRES technology is able to fully digitize factory and building management by utilizing IoT technologies to monitor and control all the sensors and AI Technologies to automatically analyze, recommend and control the required equipment to ensure best efficiency at all times.
With innovative technologies, organizations can manage energy usage on a digital platform by gaining access to real-time data on energy used for running devices and machines. The technologies can improve safety, energy efficiency, as well as reducing operational costs.
ENRES has successfully deployed thousands of sensors to increase profit and reduce operation costs for commercial and industrial customers. The company aims to use Pre-Series A proceeds to scale up and digitize buildings and factory management in the bigger picture to increase efficiency of the workforce, reduce energy consumption at the country scale and promote social distancing in the current pandemics. ENRES has been trusted by customers in many industries ranging from BDMS, Vibhavadi Group in healthcare to SHARP in the industrial sector.
"With our experience in smart city development, we've seen the significant potential of ENRES in developing software for energy management by using advanced digital technologies. This investment will expose BCPG to several state-of-the-art innovations invented by ENRES which could be applied to our new business, reinforcing BCPG's position as a leader in Smart Energy Solutions Provider", said Bundit Sapianchai, BCPG President.
"Climate change and emission reduction are fast becoming forefront issues among many countries; under the UNFCCC global agreement, Thailand aims to reduce emissions by 20-25% from the projected business-as-usual level by 2030. To reach this ambitious goal, technological breakthroughs and the efficient usage of our energy resources are key. ENRES energy management solution has proven that it can help companies manage their energy usage more efficiently and reduce overall consumption. Not only will this help with sustainability, but it will also help companies' bottom line through reduced energy expenses. We believe that ENRES is capable of fundamentally changing the industry. With a strong and experienced team, ENRES has the potential to become a dominant regional force in the near future. We look forward to working and growing with the company towards a more sustainable future," said Krista Arunanondchai, Principal of Expara (Thailand).
"As commercial and industrial sectors are the backbone of production in Asia Pacific, we are connecting all the data digitally and enhancing the data through decades of experiences in both technology and engineering fields. This data will be the industry's next backbone to move towards newer disruption." quote from Chaiyawiwat Choovichian, ENRES CEO.
With the Pre-Series A funding, ENRES plans to accelerate customers and partners expansion in the region and launch smart decentralized facility operation platform to further prepare the industry towards newer disruption. For more about ENRES, please visit https://enres.co/