GET, the on-demand multi-service platform supported by GO-JEK, officially launches in Bangkok today. Following an initial testing phase announced in December 2018, the company has now extended its service area to cover 80 percent of the city and also introduced GET Food, its food delivery service.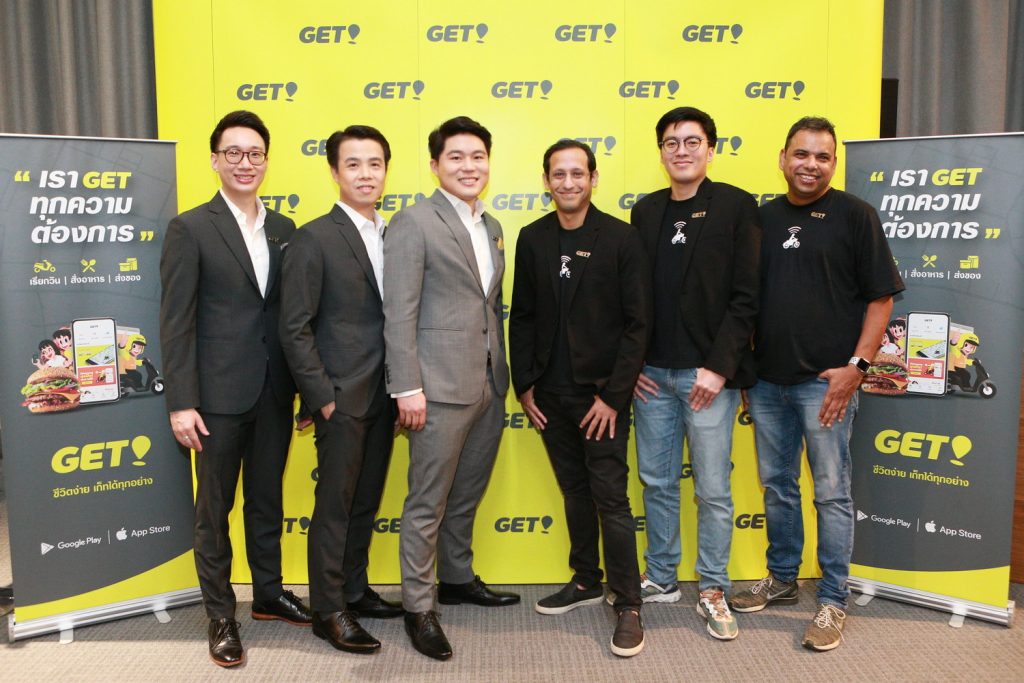 A grand opening event is set to take place this afternoon attended by Mr. Rudiantara, Minister of Communication and Informatics, Republic of Indonesia and Dr. Pansak Siriruchatapong, Vice Minister of Digital Economy and Society, Kingdom of Thailand were honored to witness the grand opening celebration, along with numerous honored guests, celebrities and the general public.
Pinya Nittayakasetwat, Co-Founder and Chief Executive Officer of GET, said, "By combining the knowledge of our Thai management team with GOJEK's world-class technology and expertise, GET is ideally placed to improve the lives of people in Bangkok. In the two months since our beta launch, which covered a limited area of the city, we have already recorded two million transactions. This is undeniable proof of the need for more choice in our sector. Our driver-partners have already traveled a distance of over three million kilometers, or around seven trips to the moon and back."
"We have been overwhelmed by the positive feedback we have received from both riders and driver-partners. After refining the user experience, we're now able to offer three services: GET WIN, GET DELIVERY and GET FOOD to Bangkokians. Our food service is brand new and will offer competitive prices, personalization, and impeccable service."
Nadiem Makarim, GOJEK founder and Group CEO, said, "It's great to see the GET team turning our vision into reality here in Thailand. Throughout our international expansion, our goal has been to find ways to deploy our technology, which has made such a huge difference to millions of people in Indonesia, to other countries. The positive reception we are getting from hundred of thousands customers, drivers, and merchants in Bangkok over two months of beta testing, shows that the city has been waiting for more choice."
"This is a big milestone for GOJEK and we are grateful for the support we have been getting from our stakeholders. We look forward to continuing to bring our vision and technology to more people while at the same time putting Indonesia on the map as a regional hub for tech innovation."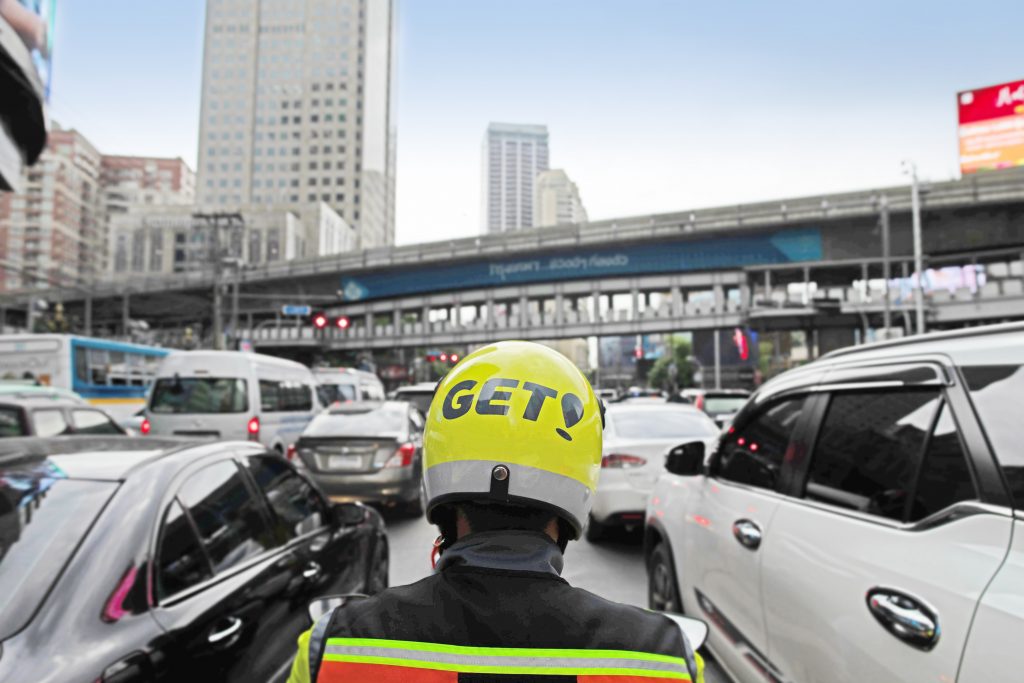 The GOJEK app was first launched in January 2015 and the company is now a major player in the region in key areas of digital and mobile consumption. GOJEK and its affiliates operate in five countries and 204 cities and regencies across Southeast Asia, with a network of over two million driver partners, 400,000 merchants, and 60,000 service providers.
It is hoped that GET will emulate this scale in Bangkok. The company believes that its driver-focused ethos will spearhead its growth by attracting more drivers to use the app. An extensive driver benefits program is being introduced, which includes training, access to vehicle insurance, life insurance for the driver as well as family members, a savings program, and community activities.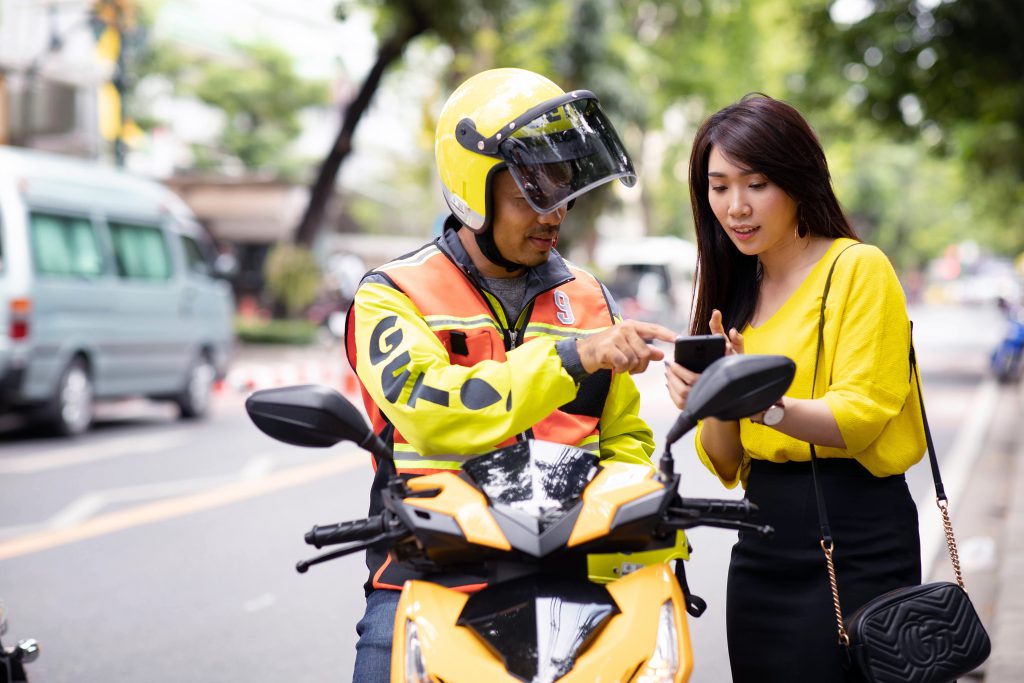 The management team has worked closely with the Thai government to support the digitization of the transport industry. GET WIN, the company's transportation service, partners with licensed "WIN" drivers – drivers who work within Bangkok's existing motorcycle taxi industry – as the company is committed to help existing drivers become part of Southeast Asia's booming digital economy.
For the all-new GET FOOD, consumers can enjoy food from over 20,000 merchants featured on the platform, ranging from street food vendors to Michelin-star restaurants. GET's algorithm is designed to support all merchants, not just the best-sellers, to help promote sales and increase awareness of all of the restaurants on the platform. GOJEK's Shuffle Card feature is integrated in the GET app to personalize what people see. The feature can recommend food based on a user's time and location to make their experience even more seamless.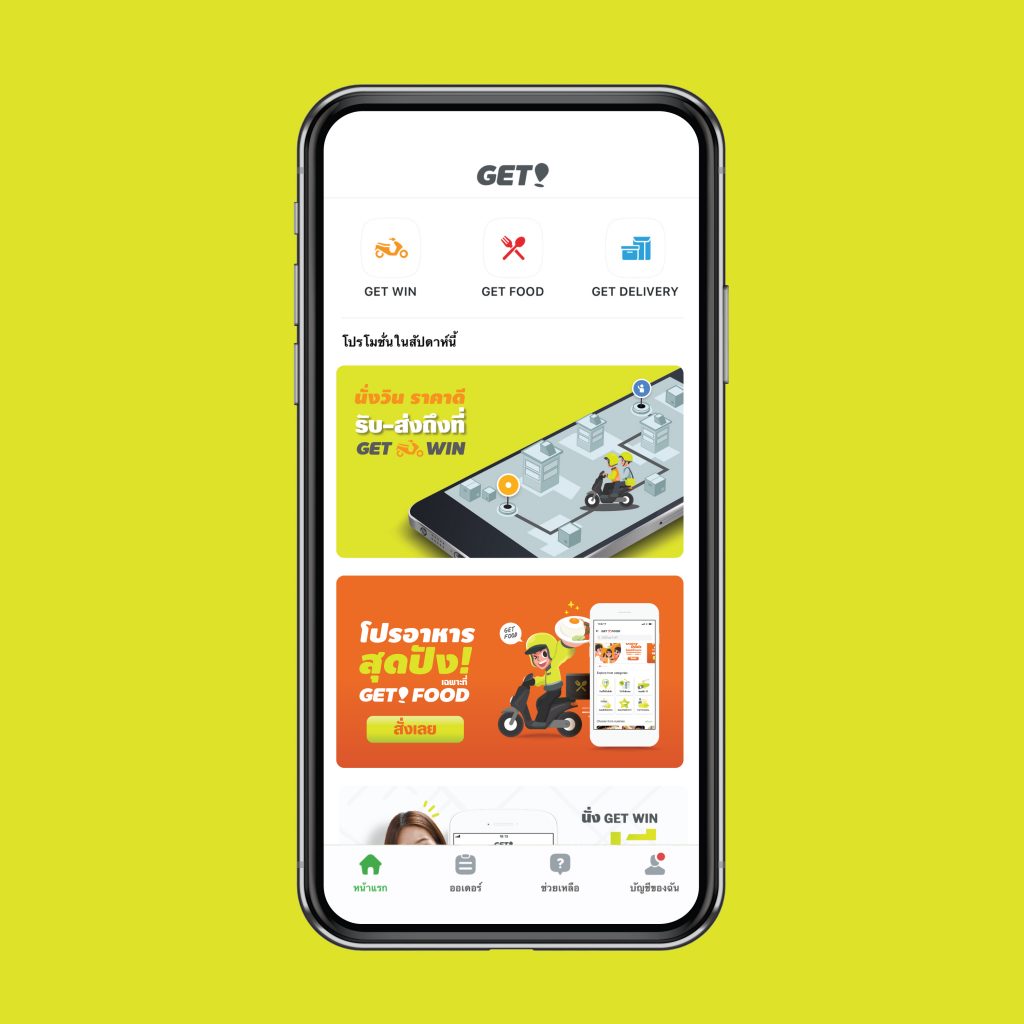 To drive awareness among consumers in Bangkok, GET is launching an extensive advertising campaign mainly through online and out-of-home channels. During the launch period, users can enjoy 50% off every trip, every day from February 28 – March 7 for the GET WIN service by applying the code WEGETYOU. Users can also try GET FOOD with free delivery from now until March 13.
The GET app is available for download on the App Store and Play Store now. For more information about GET, please visit www.getthailand.com.