Citi and Grab launch co-branded card in Thailand, being the second country in Southeast Asia after the Philippines debut.
Citi & Grab's first co-branded credit card provides access to Grab's platinum services, better value on every spend with 10x points earning and exclusive offers on its everyday services and greater convenience.
Apply today, get back THB 3,000 (THB 2,000 worth of Grab discount and THB 1,000 cashback) and enjoy cashless payments for Grab services and other lifestyle benefits.
Citi, the largest pan-regional credit card issuer, and Grab, Southeast Asia's leading super app, announced today the launch of their first and exclusive co-branded credit card in Thailand called "Citi Grab credit card", marking the brands' ambitious plans for rapid penetration into Southeast Asia's lucrative lifestyle segment.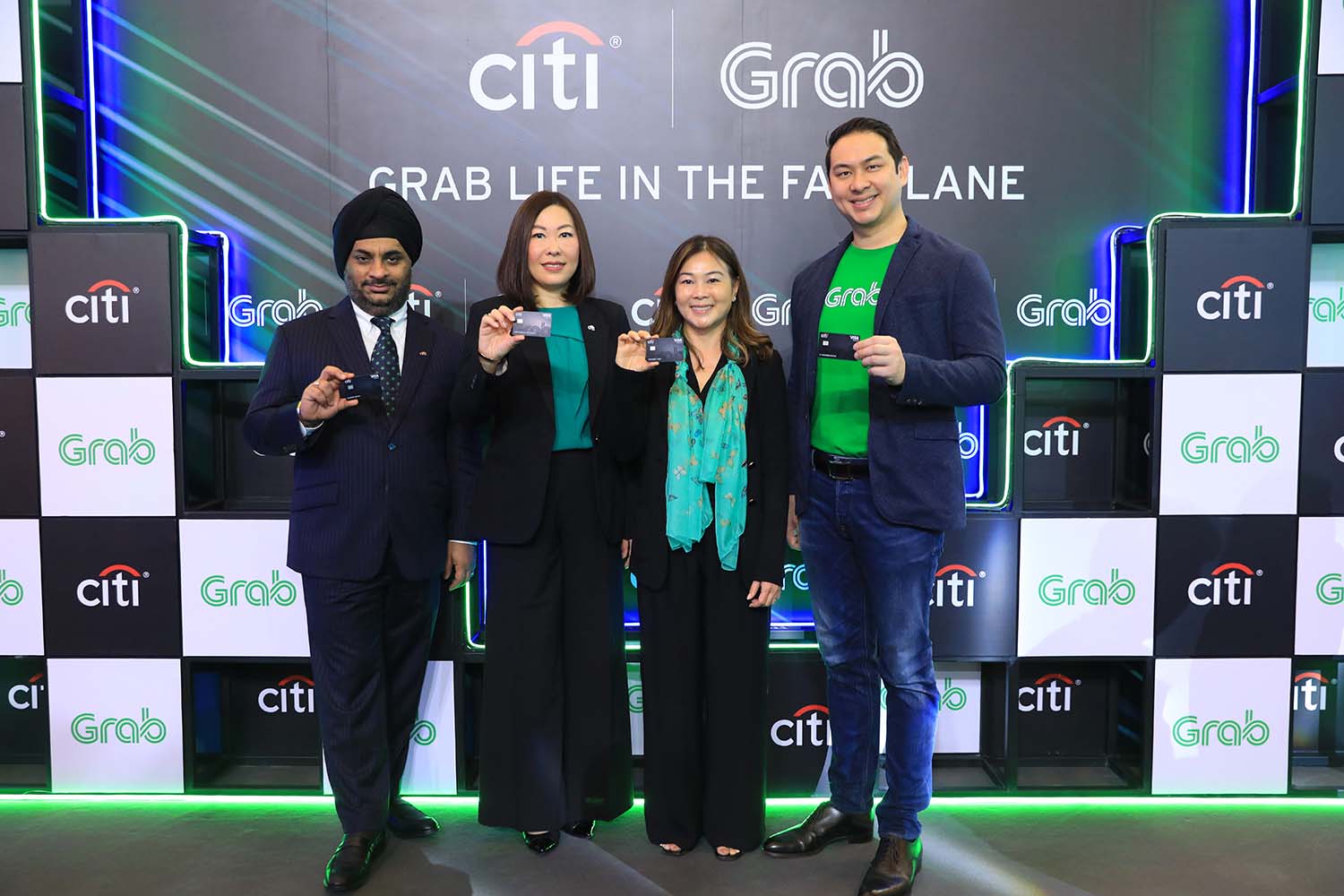 Following its debut in the Philippines in June, the co-brand card will also be introduced in the rest of Southeast Asia.
The Citi Grab credit card gives more benefits for Thai consumers in every aspect of life and provides fast-lane access to exclusive offers and rewards, better value on every spends and greater convenience. Grab users who use Grab on a daily basis will be able to maximize the benefits of the money they spend via the card. This will help enable greater penetration of cashless transactions in Thailand pushing Thailand towards the digital era.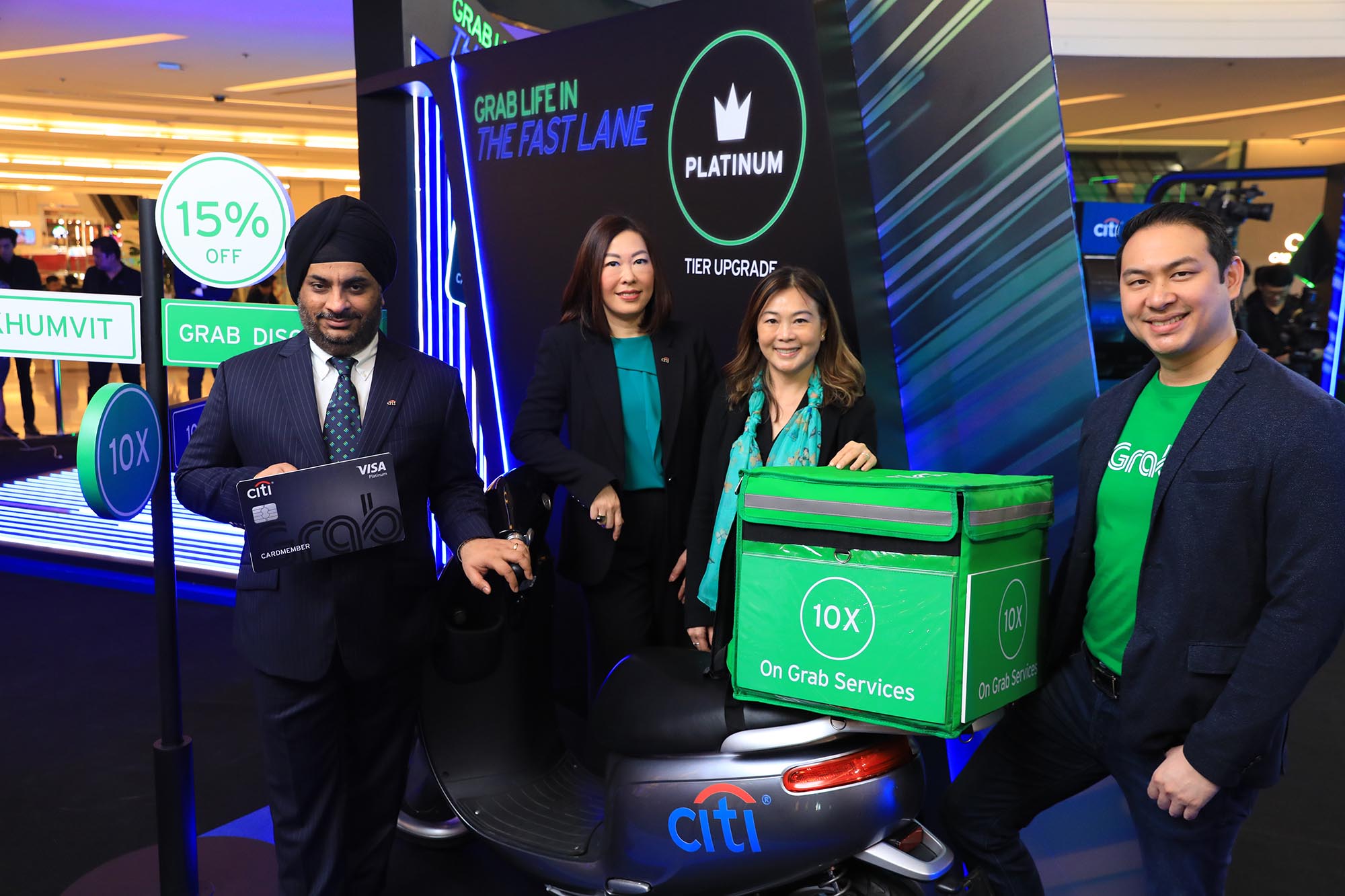 Cardmembers are entitled to the following:
Access to premium services with an automatic upgrade to the Grab Platinum Tier, providing them with priority booking benefits and dedicated customer support
Better value for money with 10x points earning on every Grab transaction, 3x points on dining, e-commerce and online subscription, and 1 point on every 25 baht spend. Cardmembers can also enjoy rewards including a 10% instant discount on global hotel booking via Agoda during October 1, 2019 and March 31, 2020.
Apply today, get back THB 3,000 (THB 1,000 cashback and THB 2,000 worth of Grab discount) upon spending first THB 3,000 with 3 Grab transactions via card within 30 days of the card approval date, Membership fees for the principal and supplementary cards are also waived for the first year
Greater convenience by going cashless when they convert their Citi Rewards points to pay for Grab services (starting January 2020 onwards). Besides the benefits related to Grab usage, there are many other benefits from the Citi credit card itself such as dining discounts at more than 1,000 participating restaurants or cashback from shopping malls.
With the new co-brand credit card scheme, Citi and Grab are looking to grow their business by developing long-term partnerships and mutually benefiting from their respective strengths.
"The launch of the Citi Grab credit card strengthens our continued and successful partnership with Grab and gives Citi the opportunity to leverage our expertise in credit card services to a new all-digital consumer base. From the initial Consumer Banking relationship, we have deepened our partnership with Grab across the Citi franchise. Today's announcement affirms how Citi is establishing itself globally as the partner of choice to accelerate growth for our partners and add value to customers," said Ms. Vira-Anong C. Phutrakul, Consumer Business Head, Citibank Thailand.
Citi first started its relationship with Grab in 2016. Citi has always provided its card members with lifestyle benefits. Grab is the most popular on-demand transportation and delivery services provider; therefore, the two brands offer cardmembers the opportunity to pay for their rides using Citi reward points and expand the benefits to other Grab services such as food delivery. With its proven success, their partnership led to greater synergies and has since resulted in the deal to launch the co-brand card.
Another point is that the rapid adoption of mobile and other digital channels has truly transformed how and where people bank. For Citi, the partnership allows us to access to larger customer base, leveraging card-on-file transactions on everyday spending with the use of innovative technology.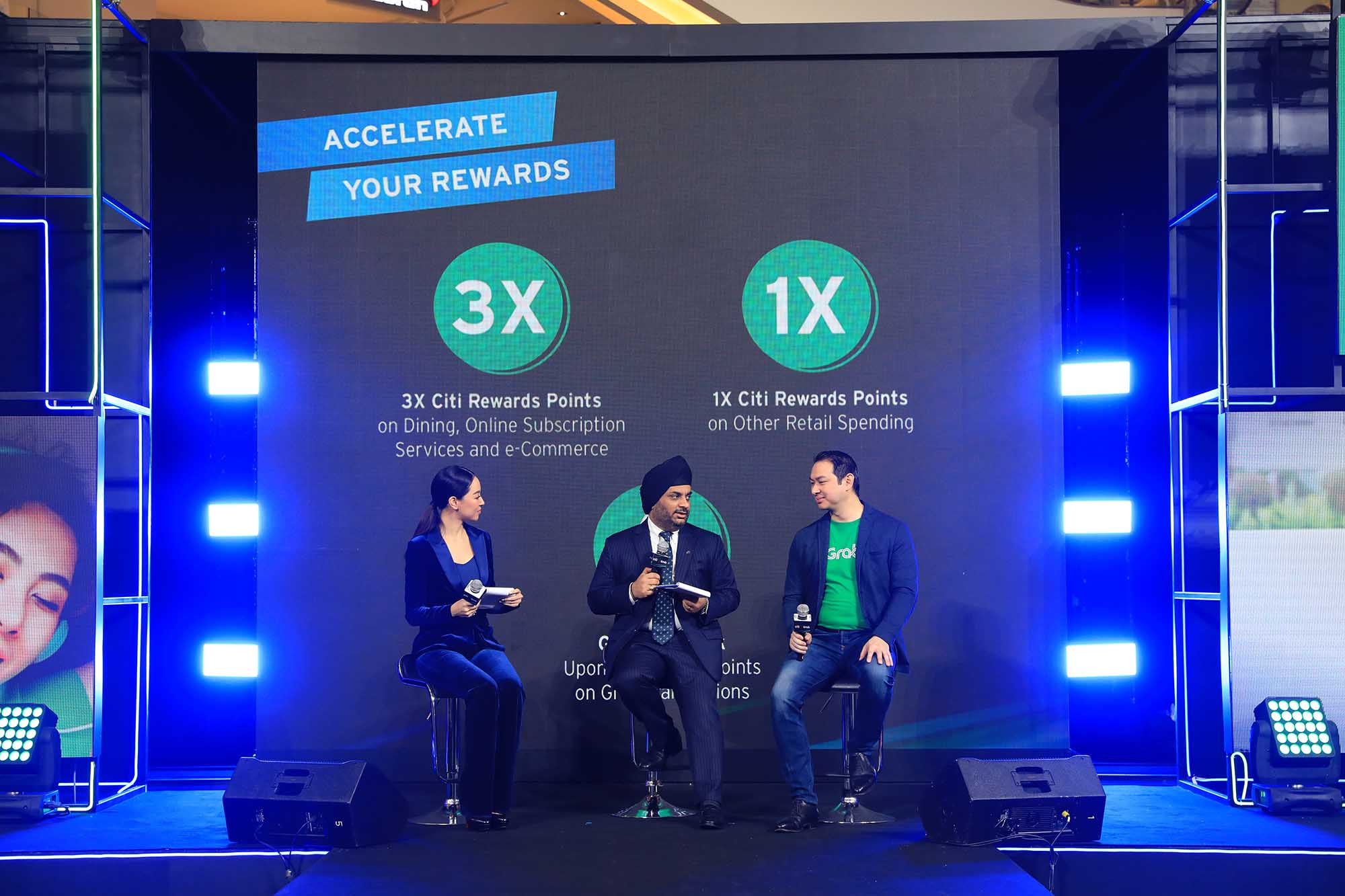 "We believe that Citi-Grab credit card initiative allows companies to benefit from each other's respective strengths. This partnership is not for the Thai market only, but it is also a regional partnership. The first Citi Grab credit card launched in the Philippines in June," said Mr. Sandeep Batra, Head of Credit Cards and Loans at Citibank Thailand.
Meanwhile, Grab has observed great traction and synergies since partnering with Citi, where Citi credit card members were able to pay for their Grab rides with their Citi reward points. Citi is Southeast Asia's largest international credit card issuer and offers Grab a unique opportunity to access its card-holding, more affluent segment of Southeast Asia's consumers.
In turn, Grab offers Citi access to Grab's unique mobile-first, Southeast Asian-wide user base, leveraging card-on-file transactions on everyday spending with the use of innovative technology. The partnership will also allow Citi to adapt to the changing consumer spending patterns and payments landscape, which has been described as rapidly shifting toward the digital space.
The co-brand card partnership continues to expand through collaborations between Citi's Consumer Banking business and Grab that dates back to 2016.
"This longstanding regional partnership between Grab and Citi has continued for 3 years now. It is a natural next step as we seek to create more value for all our combined customers. The Citi Grab credit card enables our consumers to enjoy better offers and greater convenience from Grab's seamless ecosystem. The only way to instantly upgrade to Grab platinum status is to sign up for this one of its kind Citi-Grab cobrand credit card," said Ms. Huey Tyng Ooi, Managing Director, GrabPay.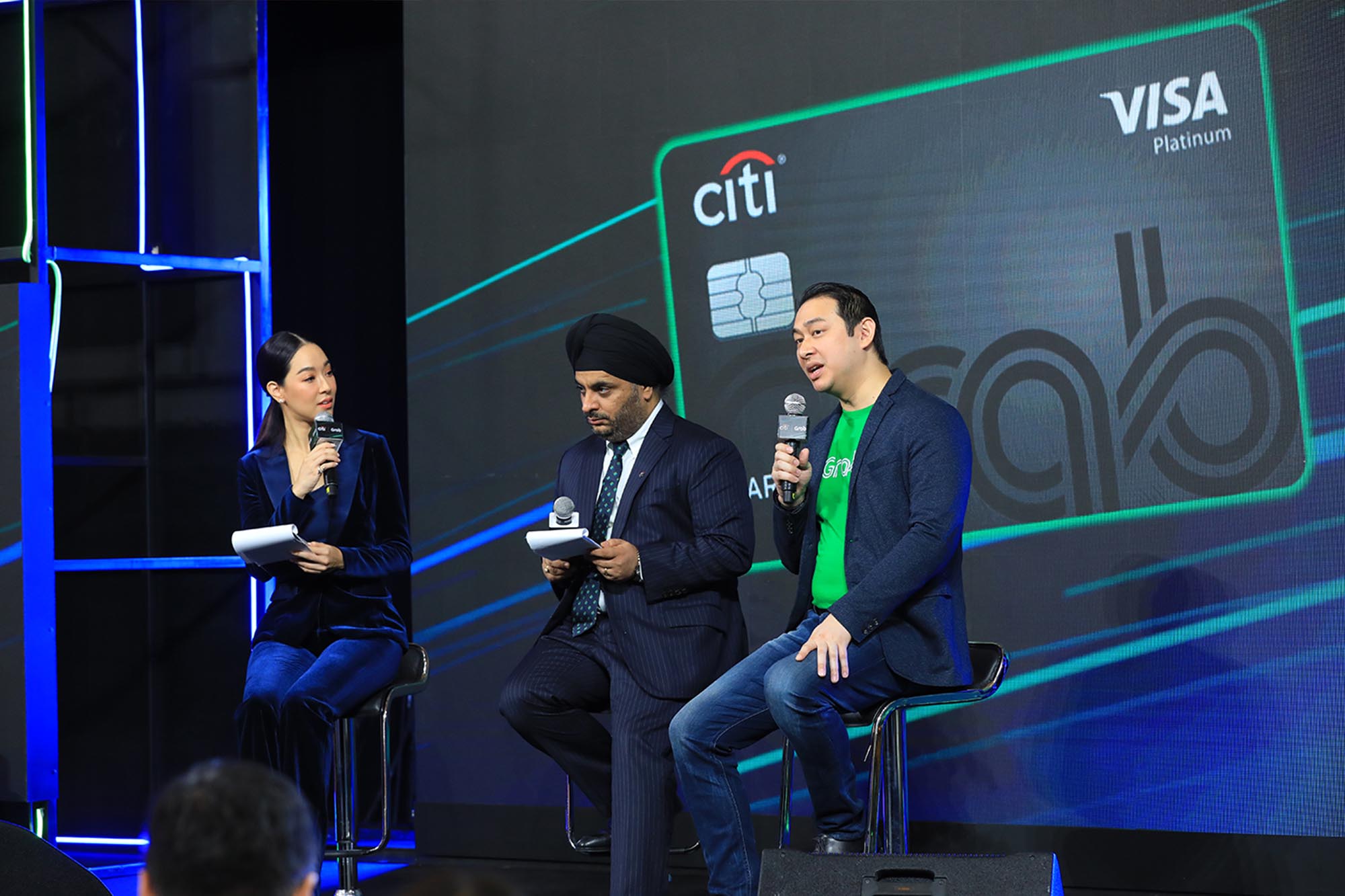 "This year we reaffirmed our commitment and vision to support financial inclusion in Thailand, and we are honored to partner with Citi furthermore with the Citi Grab credit card which is a crucial stepping stone for us toward our goal of increasing digital payments in Thailand and encouraging more users to go cashless. Today, Grab is not only the super app for transport and delivery services, but we are an everyday app that consumers can rely on whenever they need a ride, to order food or to transact," added Mr. Tarin Thaniyavarn, Country Head of Grab Thailand.
In 2016, Citi and Grab announced their first partnership across six markets in Southeast Asia. In what as a regional-first, the partnership enabled Citi credit card members to use their earned points and miles to pay for rides on the Grab platform.
Since then, the partners have systematically widened the scope of their cooperation to include all of Grab's services.