Grab, Southeast Asia's leading everyday super app, today announced the official opening of Thailand's first-ever GrabKitchen at Samyan market, located in the heart of the city. GrabKitchen is a cloud kitchen that unites multiple food and beverage brands in one location. By leveraging data from GrabFood, GrabKitchens is set up to bridge the demand and supply gaps in specific areas and increase the variety of food options.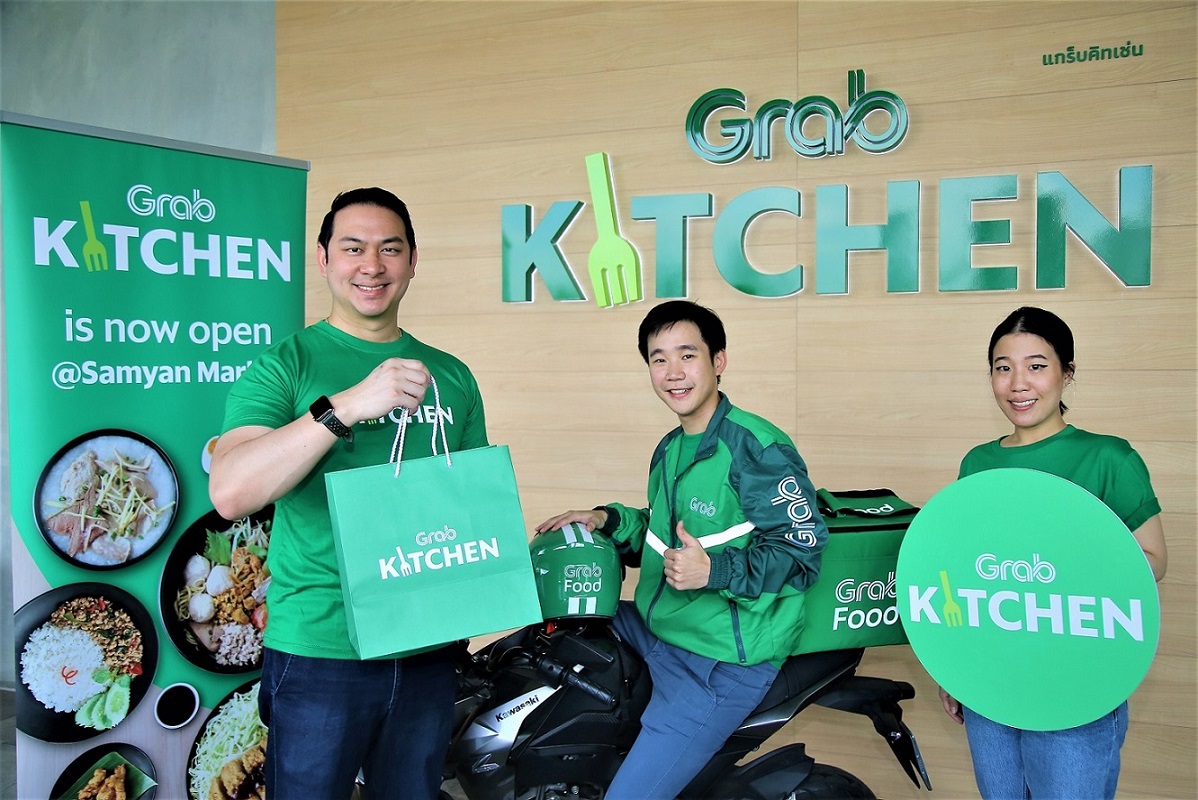 GrabKitchen was first launched in Indonesia in April 2019 to great success. The launch of GrabKitchen in Thailand represents the expansion of GrabKitchen beyond Indonesia and makes GrabFood the largest operator of cloud kitchens in Southeast Asia with 20 "live" kitchens including Vietnam. It also marks the first time GrabFood is expanding GrabKitchen outside Indonesia. GrabFood aims to operate a regional network of cloud kitchens totaling over 50 GrabKitchens in five countries, becoming the only truly regional food delivery platform with the largest footprint. GrabFood currently operates in 221 cities across six countries.
GrabKitchen offers users in a particular geography a variety of curated food selections by leveraging data from historical orders to address cuisine gaps. GrabKitchens are strategically located to bridge consumer demand and availability of food selections, while reducing the time for food delivery. For merchants, GrabKitchen is a convenient way for micro- and small-medium enterprises (MSMEs) to expand the geographic area they serve and reach more consumers using technology. Cloud kitchens can also manage their cost of operation as they are mostly delivery only, eliminating high capital investments to cover rental costs - which is one of the highest cost items for food and beverage operators.
Tarin Thaniyavarn, Country Head of Grab Thailand said: "Grab as the leader in food delivery market, we have been constantly working on our partnership strategy to complete Grab's ecosystem. From this, we learn that many restaurants face diverse challenges whether it be investment, eaters have limited access to favorite menus or long delivery time. GrabKitchen will serve as solutions for our food operators, some of whom might be self-made chefs and independent entrepreneurs, to expand and run their business without having to worry about high costs or investment and fully focus on food creativity and quality. As for our drivers, this initiative will allow them to receive more food orders, helping them generate even higher income."
Bangkok's First GrabKitchen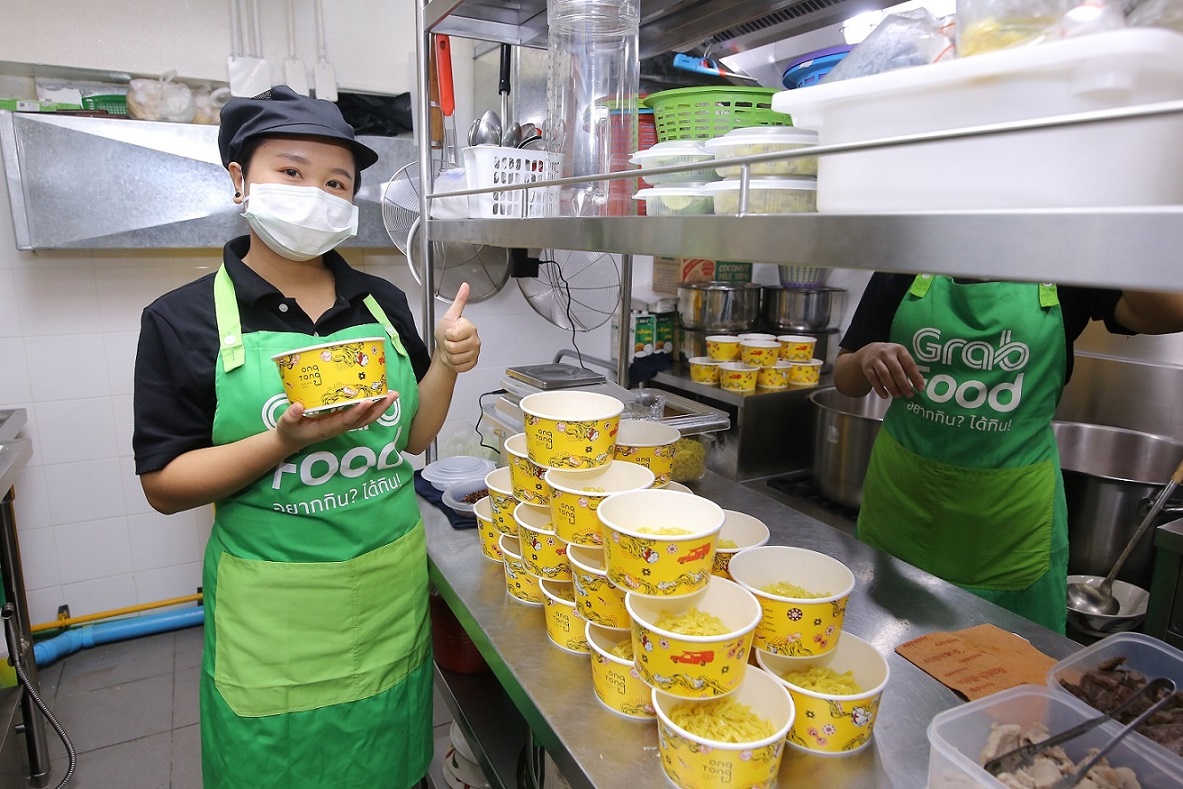 Grab uses data to identify a strategic location with a demand and supply gap. This central cooking facility is located on the 2nd floor of Samyan Market, a prime spot that connects Bangkok's central zone with many other key locations including the central business districts (CBD) such as Siam, Silom and Sathorn. The GrabKitchen houses 12 separate kitchens, comprising Bangkok's most popular restaurants. Operations within GrabKitchen follow food and beverage regulations and high standards and are certificate for food hygiene as well as fire and safety equipment, so everyone can rest assured that the food does not just taste good but is also safe and clean. Customers can order food from GrabKitchen every day from 8.00 – 22.00 hrs. within a delivery radius of 8 km.
From early morning until late at night, GrabKitchen at Samyan is waiting to fill empty tummies with delicious dishes from 12 of the most sought-after restaurants of the moment including Brown Café, Elvis Suki, Por Charoen Chai Chicken, Tum Pok Pok, Ongtong Khaosoi, Pukaidongkongguu, Kekebab and five other restaurants under Central Restaurant Group such as Che Kiang congee, fried pork from Pramuan road, 8 Riew Tom Yum Noodle, Tokyo Bowl and Tam Sang Sin Kid (cooked-to-order eatery). With these restaurants gathering at just one place, consumers are also able to mix and match their order from all the restaurants at GrabKitchen in a single order.
Business Growth Accelerator for Merchant-Partners
GrabKitchen presents merchant-partners with a new way of business growth accelerator to help alleviate front-of-house management and activities. A delivery-only cloud kitchen, GrabKitchens are offered rent-free to merchants with a plug-and-play model, complete with fully-functional kitchens with gas and hot water systems. Merchants only need to bring along kitchen appliances and they can kick start their business almost instantly. With fewer things to worry about, entrepreneurs are able to focus all their attention on their cooking and further enhance their creativity to drive their culinary legacy forward.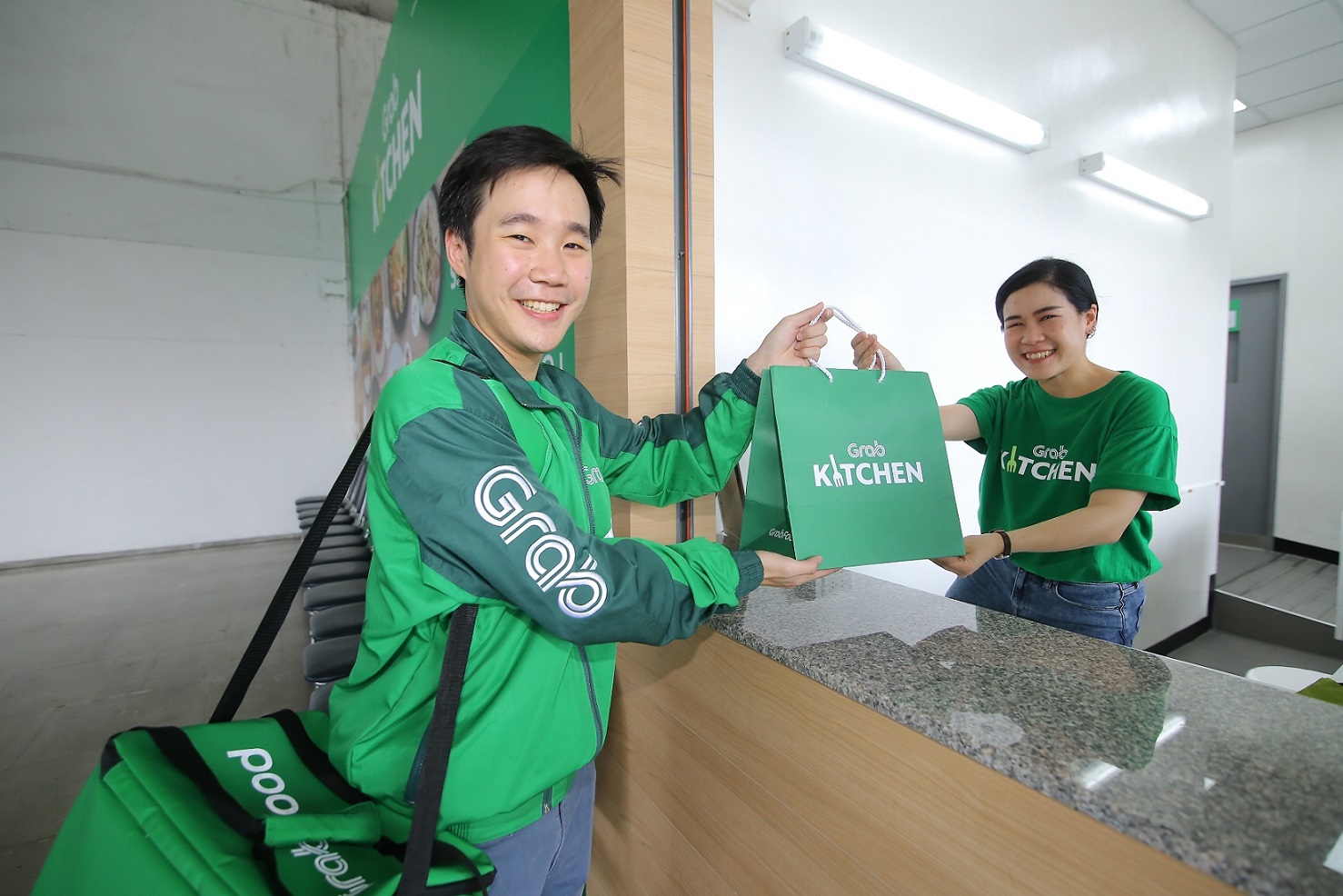 By leveraging data to bring trendy restaurants from all over Bangkok together at a single location, eateries with limited exposure to customers due to their more remote locations will find that GrabKitchen bridges the geographical gap and allows merchant-partners to expand and tap into a new customer base that is increasingly digital.
Dulyawit Khuiaphai, Founder of Ong Tong Khaosoi, the classic noodle shop bringing original Khao Soi to Bangkok, shared his impression, "We were so excited to hear about GrabKitchen and decided to join almost right away. For us, this as an attractive win-win business opportunity. Investment at GrabKitchen is relatively low compared to opening a new branch that would require plenty of cost on preparations and operations. Additionally, as Grab is the market leader in food delivery, we strongly believe that with its expertise, know-how as well as large and loyal customer base, this GrabKitchen platform will undoubtedly help us learn, uplift our brand to a higher level and expand our business further."
"Grab is honored that our partners have shown their trust and confidence in GrabFood as their preferred partner. We believe that this collaboration will bring continued success and promote business growth for everyone involved including merchant-partners, consumers and driver-partners. When our community grows, we grow as well. While our partners help us to complete the overall Grab's ecosystem through their specialties, manpower and dedication, Grab is all set to give them better opportunities in return. GrabKitchen serves as another concrete strategy by Grab, emphasizing our core vision that aims to drive Southeast Asia forward through empowering million micro businesses. This cloud kitchen will help pave the way for new business and income opportunities for our valued partners." Tarin concluded.