KASIKORNBANK (KBank) repositions the K PLUS application, which now has 7.5 million users, as a "Lifestyle Platform" offering lifestyle solutions for all customers. Four novel functions are introduced to serve retail clients and merchants. These features include Quick Pay to allow for rapid payment via QR Code scanning, online shopping on K PLUS for a variety of goods, convenient sales on K PLUS SHOP based on social media channels, and business potential strengthening with personal loan facility. KBank aims to increase the number of K PLUS users to 10.8 million within 2018.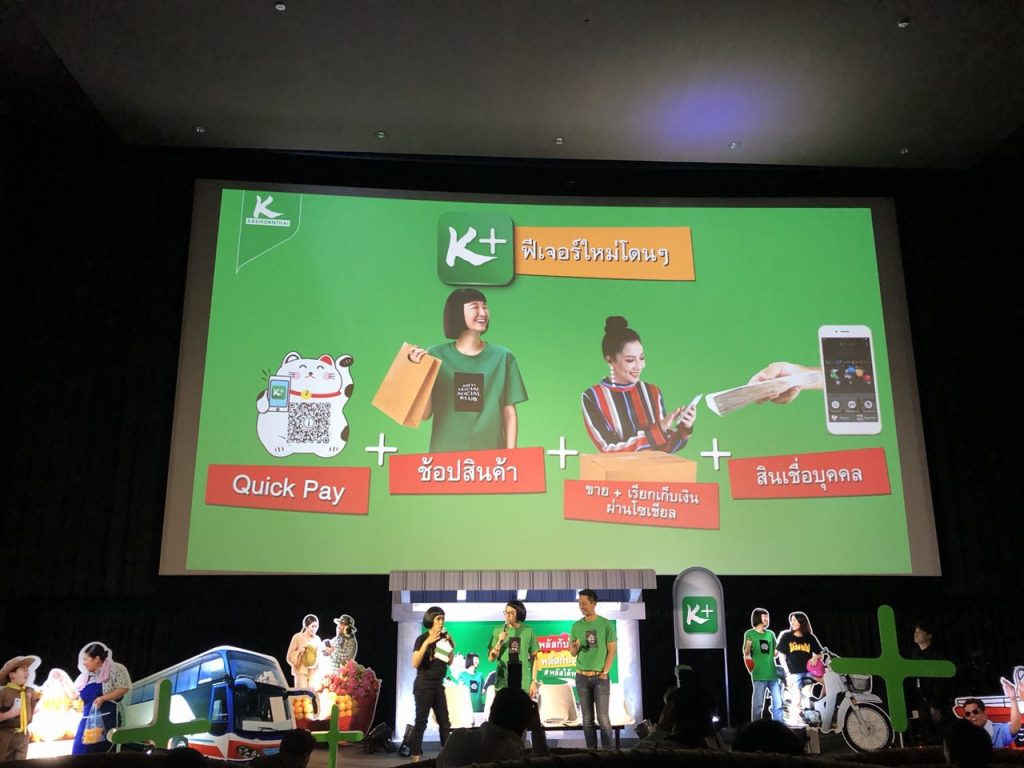 Mr. Patchara Samalapa, KBank Senior Executive Vice President, said the goal of K PLUS is to offer to its individual customers and retail merchants an experience of seamless service usage. With this commitment, KBank has engaged in digital technology development to upgrade its service potential via the use of Big Data to analyze business issues and streamline the back-office processes. Important tasks included data analyses, efficiency enhancement of risk management, and improvement of personal and business credit extension, in order to satisfy the desires of each customer segment.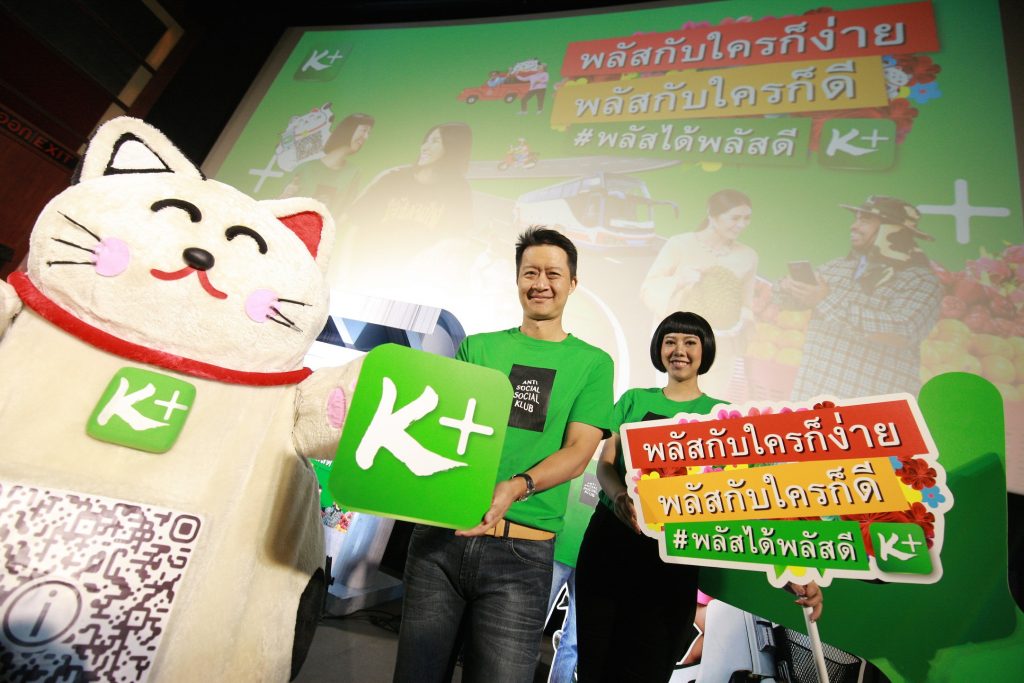 K PLUS is now the most preferred application, with 3 billion transactions a year, 6.3 trillion Baht of transaction value and 7.5 million users, 80 percent of them being regular users. KBank has repositioned K PLUS to become a "Lifestyle Platform" that offers all lifestyle solutions for all customers, while satisfying retail clients' requirements and creating new opportunities for small businesses. With linkage to K PLUS SHOP, four novel functions were introduced in the first quarter of 2018:
1) Quick Pay with which the customers can make quicker payments to the merchants without the need to log in to the system, but just to scan QR code of the merchants using K PLUS SHOP.  Currently, there are some 1.3 million transactions made via QR code, valued at 811 million Baht.
2) Shopping on K PLUS will be introduced in March. It is the first e-market place in Thailand where the customers can select a diverse range of goods on K PLUS, including agricultural produce from the Pruanfun project and farmer groups across the country, as well as products from small retailers and SMEs, plus other merchandises from KBank's business partners. K PLUS users will also have access to digital content news and information about numerous consumer products. KBank is targeting to feature more than 30 million products via K PLUS, with the total turnover made via this e-market place of over 600 million Baht within one year of the introduction.
3) K-Personal Loan service via K PLUS:  KBank uses the interest rate calculation system that takes into consideration risk factors of each individual customer to customize and offer loan products via K PLUS application.  KBank has now started testing the system with a group of pre-qualified customers with appropriate creditworthiness. The customers can enter the amounts that they want to borrow, and the system will show their credit limits. After the customers click to receive loans, the funds will be wired to their accounts immediately.
4) Regarding the participating stores, there are 800,000 merchants using K PLUS SHOP with 1.4 million transaction items, totaling 1.1 billion Baht.  Aiming to increase the number of participating merchants to 1 million by the end of this year, KBank focuses on familiarizing customers with QR Code payment and tapping into the segment of small businesses which sell daily essential goods or services, such as restaurants, clothes stores and travel service providers. KBank has recently developed Social Payment function to enable the sellers to receive payments instantly from their customers via social media platforms such as Facebook, Messenger, Instagram, LINE and WhatsApp. The merchants simply send their QR Code bills, so that the customers can pay for goods and services via K PLUS or other mobile banking application of any commercial bank.
KBank targets to gain 10.8 million and 1 million users of K PLUS and K PLUS SHOP, respectively, by the end of 2018.