Singapore: Rakuten, Inc., a global leader in internet services, and Techstars, the worldwide network that helps entrepreneurs succeed, today showcase the achievements of the ten startups participating in Rakuten Accelerator, powered by Techstars, at the Rakuten Accelerator Demo Day.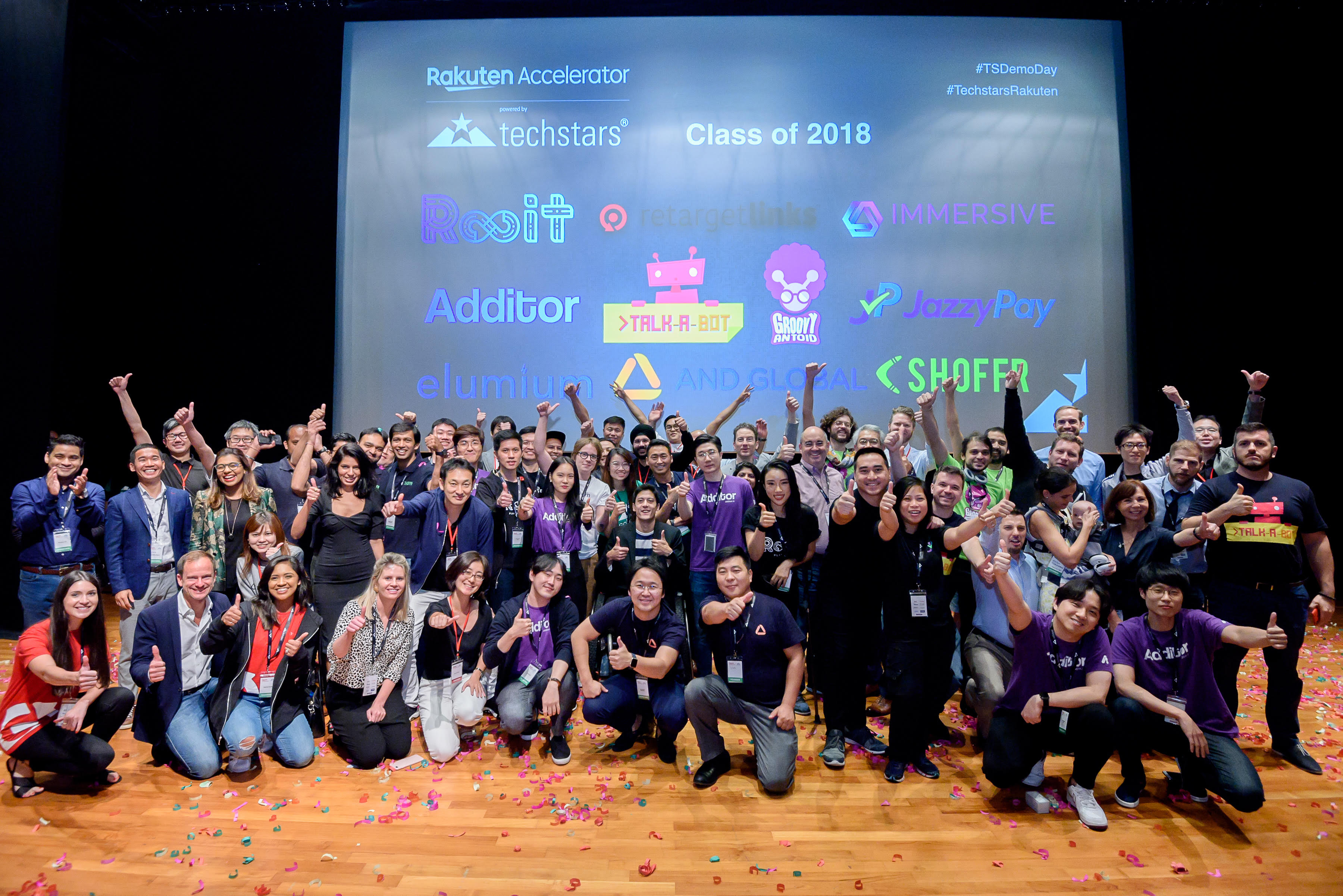 The startups, who come from nine countries and regions, will pitch their business to hundreds of top VCs, founders and startup community leaders at the National Museum of Singapore, the first time a Techstars demo day has been held in Southeast Asia.
Over the past 13 weeks, the startups have leveraged resources from across the Rakuten Ecosystem, including Rakuten Viber's messaging and voice platform, and Techstars network to rapidly develop their products and business strategy around this year's theme of "Messaging as a Platform".
Today, they will share the stories of their success while engaging potential investors, partners and clients from the industry.
"Today, we are thrilled to present 10 standout companies from around the world that share Rakuten's vision of empowering people and society through innovation and entrepreneurship," said Hiroshi Takasawa, CEO of Rakuten Asia.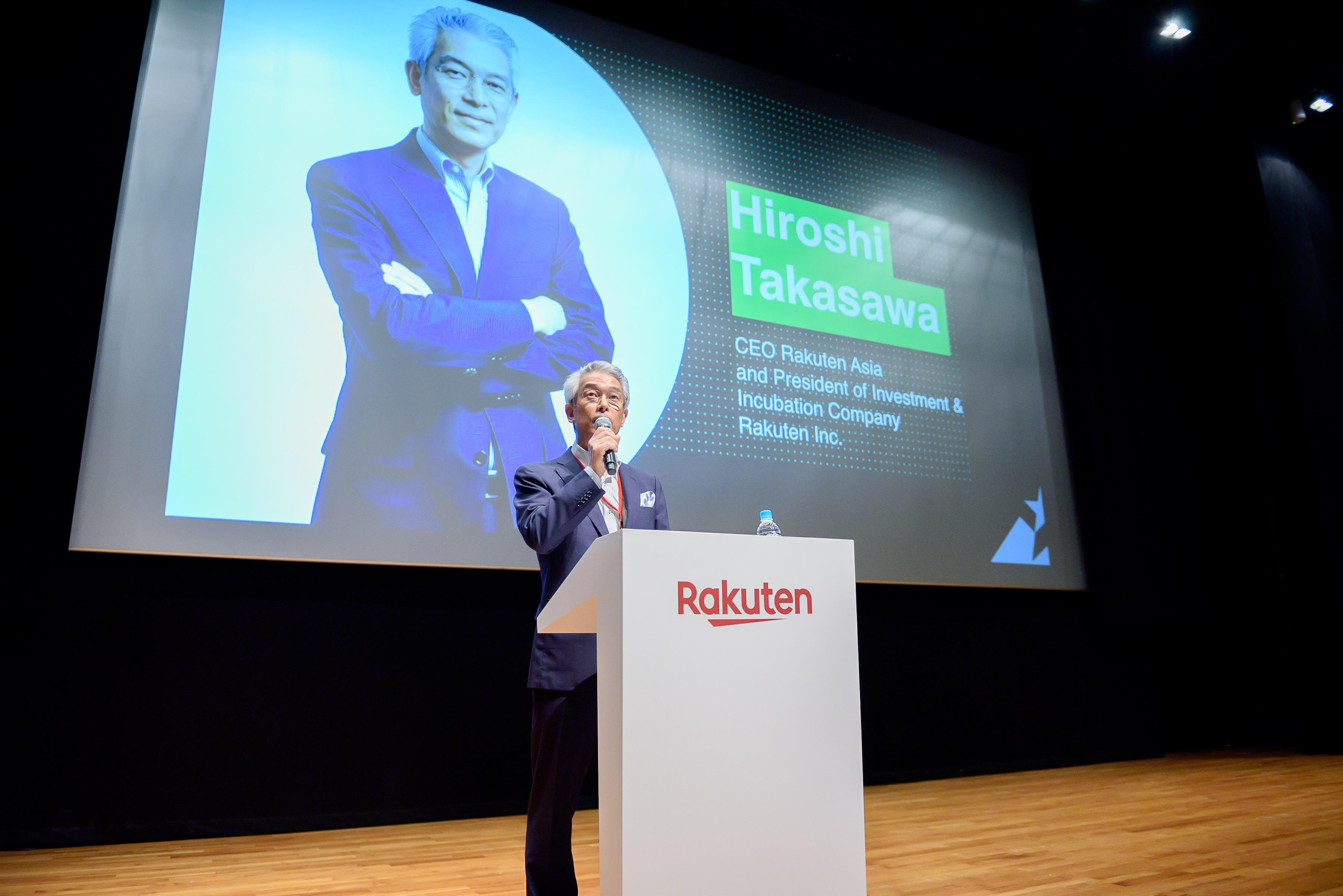 Standout achievements from the Rakuten Accelerator startups over the past 13 weeks include:
● AND Global: The Singaporean fintech which has built Mongolia's largest non-bank lender is launching in the Philippines following the acquisition of a local bank (pending regulatory approval), and expects to issue 10,000 consumer loans within the next few months. "AND Global" has also launched a pilot project with Rakuten Viber to offer microloans and money transfer services through its messaging app to customers based in Mongolia, using its proprietary and AI-powered finance platform.
● Immersive Systems: Immersive Systems delivers the next-generation digital experience platform for sports enthusiasts. The company has rapidly ramped up its focus on the Esports market, the fastest growing sports category in the world. Over the course of the accelerator the U.S.-based company has signed a letter of intent with ESL, the world's largest Esports league and tournament organiser. It has also inked a partnership with Immortals, one of the leading competitive Esports organisations in the U.S., to develop new content distribution and monetization models.
● Retarget Links: The-easy-to-use service that allows marketers to display banner ads to anyone that clicks on links made with their system is now doubling its user numbers every four months. Over the past 13 weeks, the Canadian startup has rolled out its patented link retargeting system through several pilot programs within Rakuten's ecosystem of services, including Rakuten Ichiba, Rakuten Beauty, Rakuten's loyalty program, Rakuten Super Points as well as Rakuten Marketing. Pilot programs will be rolled out in partnership with Tohoku Rakuten Golden Eagles and Vissel Kobe.
● Rooit: The Taiwanese gamified chat app that uses chatbots to connect hundreds of thousands of millennials through AI has developed new features that has helped its daily in-app time to exceed that of companies like Facebook and Snapchat. Rooit has grown its user base by 10% since starting the accelerator, and in late August soft-launched its first ever English language version with a focus on the Singapore market.
● Shoffr: The Singaporean startup that converts online traffic to in-store footfall for retail brands and mall operators. Shoffr have added two major new clients and begun work on a major new innovation expected to launch to consumers in 2019: a solution that brings visual search technology to brick and mortar retail. The new solution, embedded into smartphone hardware, will allow people to point their phone camera at a product and order similar products at the best prices at the nearest stores.
The other companies graduating the Rakuten Accelerator have also experienced breakthroughs and significant growth, including South Korea's collaboration platform Additor, UK-based proptech Elumium, Lebanese game studio Groovy Antoid, from the Philippines, the payment platform Jazzy Pay and Hungarian chat-bot pioneer Talk-a-bot.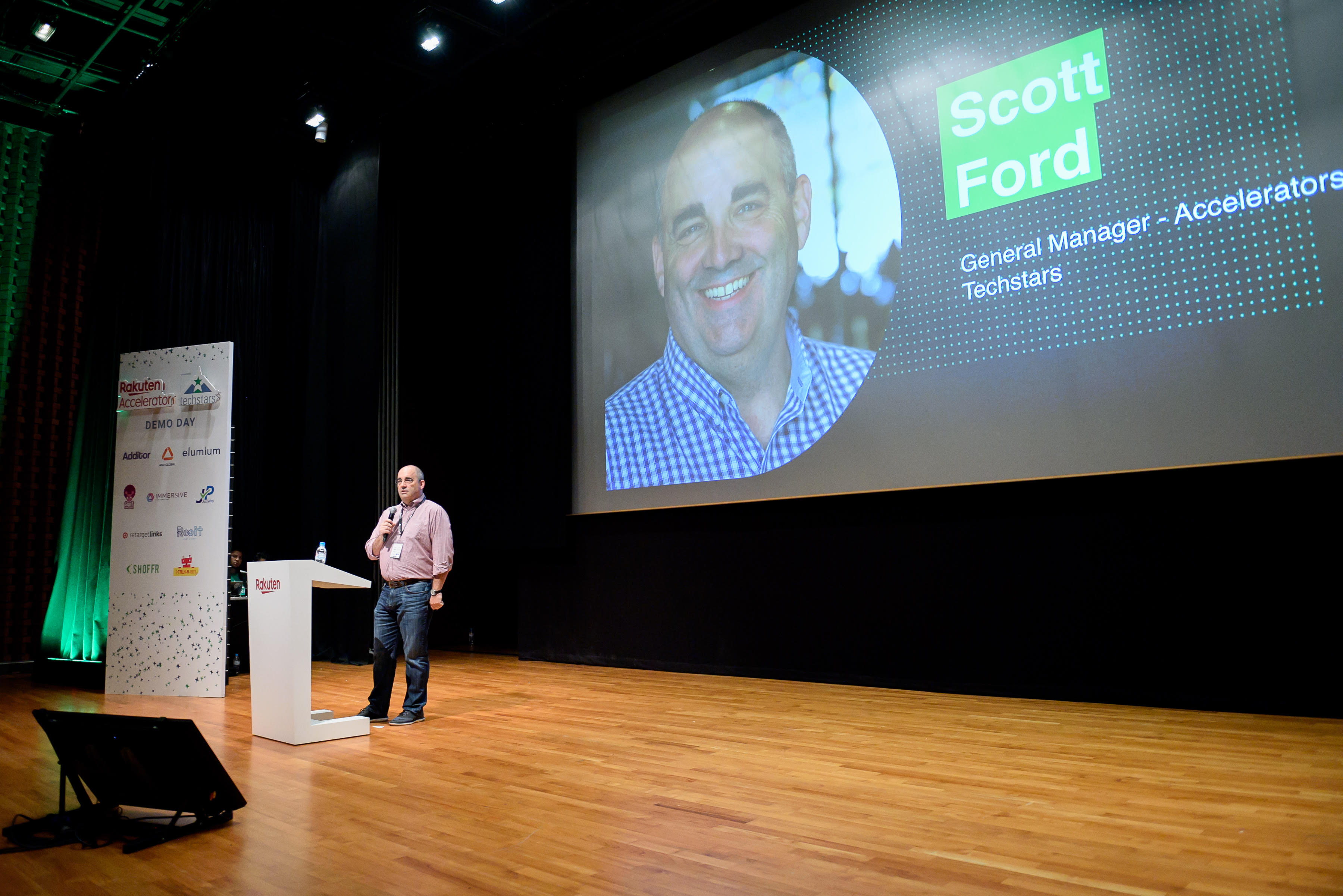 Dhritiman Hui, Managing Director for the Rakuten Accelerator, powered by Techstars, commented: "We have been blown away by the progress of these companies over the past 13 weeks. The support of Rakuten, combined with input and guidance of Techstars mentors – has helped the companies to win new customers, develop new products and speed up their development. Today, these companies will set on a new path, with every chance of success as they pitch to over 130 of the world's top startup investors and begin to seek the capital they need to become global leading companies."