MONIX Co., Ltd., a Bangkok-based leading AI-powered digital lending platform, announced today that the company has secured US$20 million in the first close of its pre-IPO fundraising. The investment was led by the mothership SCBX and a new investor Lombard Asia, a Southeast Asia's growth-focused private equity manager, demonstrating the company's strong growth in micro-finance lending on the path to IPO in the near future and becoming the market leader in Thailand's digital lending arena.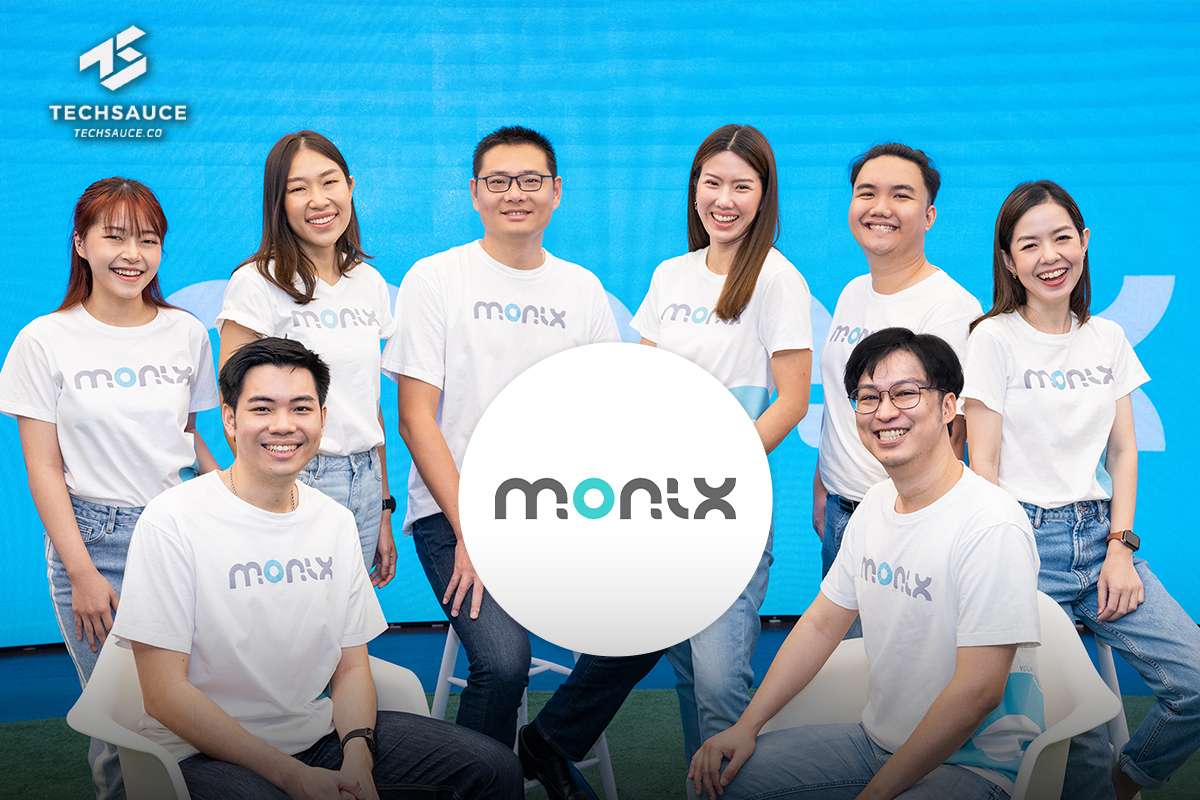 Mr. Qinbin Fan, Chief Executive Officer, and Ms. Thiranun Arunwattanakul, Chief Operating Officer of MONIX, said "We are extremely delighted to welcome our new partner to jointly create better opportunities for underserved people. The new equity we have secured shows the confidence that SCBX and Lombard Asia have in our vision and market-leading position. We are dedicated to continuously delivering inclusive financial products and services across our platform by advancing the power of unrivaled and cutting-edge artificial intelligence and machine learning technology."
Since its establishment in 2020 as a joint venture fintech startup between SCBX Group and China's fintech unicorn Abakus Group, MONIX has been at the forefront of digital unsecured lending solutions for underbanked people in Thailand who are oftentimes overlooked by conventional banks or financial institutions. With the unwavering vision of creating opportunities for people to prosper and enjoy life, the company offers the humanized, AI-driven FINNIX application to over 36 million Thai people in order to improve the country's informal debt problems. This application provides instant money in 5 minutes using only alternative data and does not require any paper documents or guarantors.
As of 2022, MONIX recorded US$458 million in loan disbursements to over 650,000 users, reflecting positive net profits despite the challenging economic situation. With the new funds raised, which bring the company's aggregated funding to US$40 million, and continued support from both partners, MONIX is well-positioned to accelerate its growth and expansion of digital lending and financial product offerings, bolster customer growth and engagement, and innovate its services to enhance financial inclusion for Thai citizens, as well as prepare for an IPO.
Dr. Arak Sutivong, Deputy CEO of SCBX, said "This follow-on investment in MONIX marks our continued commitment and strong belief in the long-term prospects of the company. As the mothership of the group, SCBX continues to support our portfolio companies in their own way including MONIX's external fundraising this round to fuel its growth and prepare for IPO in coming years, uplifting value of the company and maximizing returns to shareholders. Together with experienced talents from Lombard Asia and Abakus Group, we ensure MONIX will achieve its established plan. This also strengthens one of our powerful goals of SCBX to pursue new possibilities in financial services and maximize value of portfolio companies. Going forward, we continue to advance our strategy in unleashing hidden value from our investments across fintech space and look forward to many more achievement to come."
Mr. Ekaluck Wangchucherdkul, Managing Director of Lombard Asia, said "MONIX is a market leader in an exciting and fast-growing business. The partnership is in line with our investment strategy of generating investment returns and creating a positive impact, in this case, by providing access to high quality financial services to the underserved. As an active investor, Lombard Asia will partner with MONIX's management team to accelerate the execution of growth strategy and work toward a successful IPO."