SLEEK EV, the pioneering Singapore headquartered electric vehicle (EV) company dedicated to providing affordable and sustainable mobility solutions, has secured a synergistic Pre-Series A funding led by ORZON Ventures, a leading venture capital powered by OR and 500 TukTuks. Co-investors in the round include January Capital and A2D Ventures. This strategic investment will fuel SLEEK EV's mission to accelerate the transition of 2-wheelers in Southeast Asia to electric.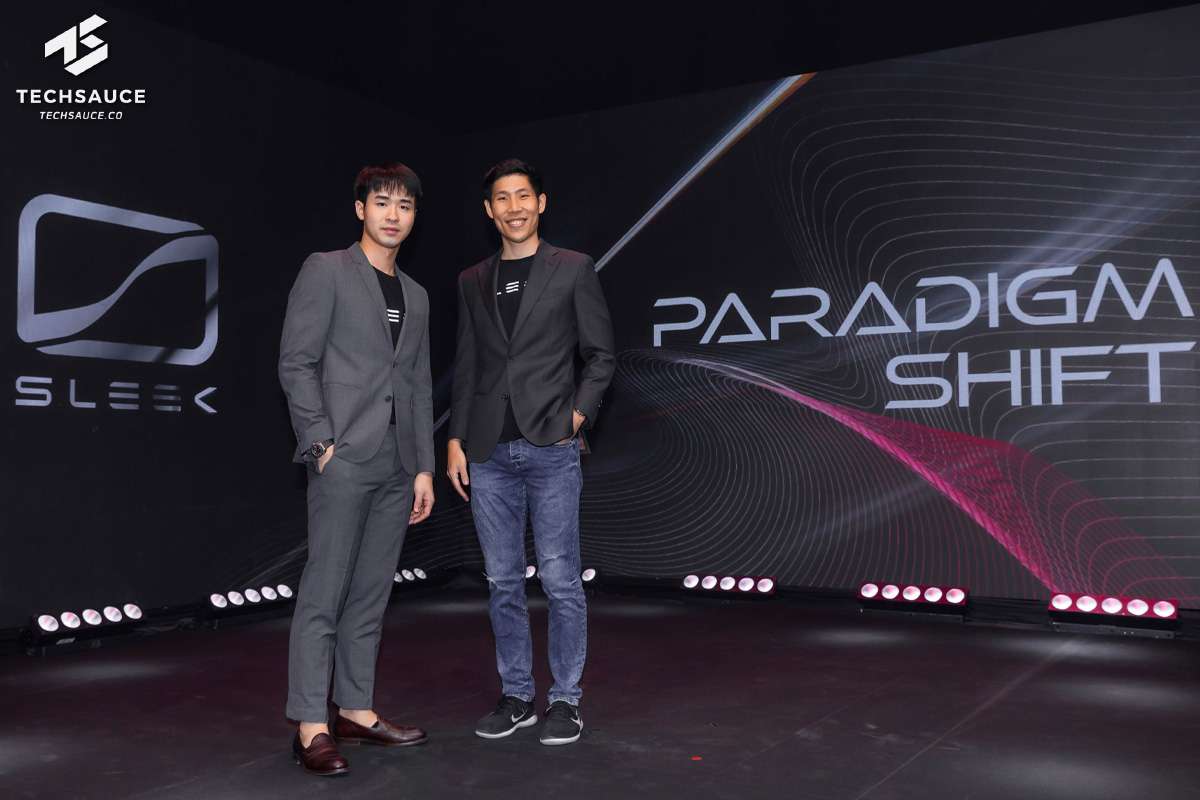 The founders of SLEEK EV – Kantinan Tunveenukoon and Zhang Quan (ZQ) Ong – bring a wealth of experience, having successfully distributed electric motorcycles for several years and launching the first fintech platform in Thailand specifically tailored to financing electric motorcycles, before venturing on SLEEK EV in 2022.
They recognize the pressing issue of exorbitant daily travel expenses, particularly in Southeast Asia, where transportation costs can account for over 30% of wages. This puts motorcycles as one of the most affordable modes of transportation for millions of people in the region. Armed with the network of the industry, the founders leveraged on the huge opportunity for electrification in the motorcycle industry to lead the change into a cleaner and cheaper mobility choice.
As its first target market, SLEEK EV focuses on Thailand, where the motorcycle market represents more than US$2.6bn yearly, with the current EV 2-wheelers representing less than 1% of this market. Since its launch in September 2022, SLEEK EV has already sold over 1,000 of their EVs through a network of established dealerships nationwide.
This partnership with ORZON Ventures not only offers financial support but also unlocks tremendous potential for SLEEK EV. With the opportunities to leverage on OR's extensive ecosystem, including the PTT station network, Café Amazon, Fit Auto, and others, SLEEK EV can gain access to a wide customer base and a strong infrastructure support.
"We are thrilled to join forces with ORZON Ventures, a strategic investor that shares our vision for transforming the electric mobility landscape in Southeast Asia," said Kantinan Tunveenukoon, Co-Founder and CEO. "With their support, we are even more confident in our ability to achieve new heights and solidify our position as the market leader."
With the increasing push for sustainability, the Thai government has recently implemented tax incentives and subsidies to businesses to accelerate the transition, allowing SLEEK EV to not only make their vehicles more accessible and affordable for customers but also contribute to the government's goals of reducing carbon emissions and promoting sustainable transportation options in Thailand.
After closing this round of funding, SLEEK EV remains focused to make EV 2-wheelers affordable by scaling up our smart production line and automate as much as possible to achieving the target of 20,000-unit sales by next year. They also plan to use the funds to build its core technology of the Smart Vehicle Controller Unit to enhance its user experience through seamless connection to their vehicles through the Sleek App.
Natavudh Pungcharoenpong, Managing Partner, ORZON Ventures, said "SLEEK EV offers a unique value proposition at an affordable price range, making it an attractive option for SEA consumers who are considering to switch to EV. Their tech-enabled product is a great addition to OR mobility ecosystem. We foresee high growth potential in this market."