ORZON Ventures, a venture capital fund powered by "OR", invests in the Series A round of Hungry Hub, Thailand's leading restaurant and hotel reservation platform for special occasion. The investment aims to empower business in the Mobility & Lifestyle sector to go beyond horizons while stimulating Thailand's restaurant and hotel market growth.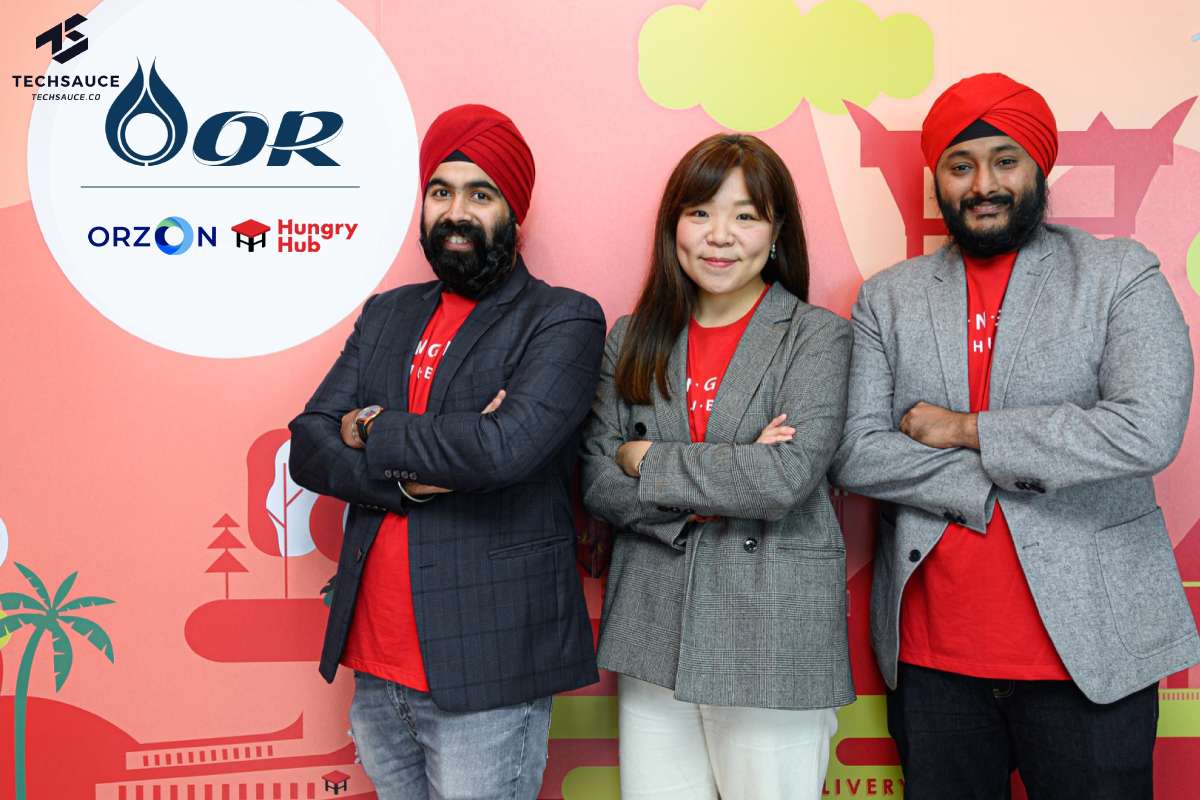 ORZON Ventures, a venture capital fund powered by OR has announced its investment into Hungry Hub, Thailand's leading restaurant and hotel reservation platform for special occasion that was founded in 2017 under the "control your budget while getting a great offer" concept. The platform caters to the restaurant goers'needs while boosting the restaurants' sales in the long run. Today, Hungry Hub have served over 2 million diners and generated over THB 1 billion (USD 30 million) of sales to the restaurant and hotel partners.
For its Series A round, Hungry Hub receives funding from PTT Oil and Retail Business Public Company Limited—or OR—through ORZON Ventures. In line with the company's vision of "Empowering All Toward Inclusive Growth", OR seeks to realize start-up business' strength in the use of technology and adaptability to the rapidly changing economic landscape to grow with OR's major business.
Earlier in August 2019, Hungry Hub has previously raised capitals in its Seed round from Expara and 500 TukTuks (a fund under Thailand's 500 Global network). Then, the platform has received its Pre-Series-A stage funding from ECG Venture Capital, Thailand's leading investor in private equity, and MOVF Media Group, Thailand's number one online social media on food business who owns pages like Starving time เรื่องกินเรื่องใหญ่ and Mhee Me Mor (หมีมีหม้อ).
Hungry Hub is a leading restaurant and hotel reservation platform for special occasion in Thailand. The platform promises its users an exceptional experience through its exclusive offers, informing them of the net price they will pay before walking into the restaurant while promoting the restaurants' long-term revenue growth by offering sustainableoffers, i.e., creating an all-you-can-eat package for an a-la-carte restaurant.
Today, Hungry Hub has partnered with more than 900 outlets in Bangkok, Pattaya, Hua Hin, Koh Samui and Phuket. The list also includes top restaurants in Thailand such as Copper Buffet, Audrey Café, The Coffee Club(Minor Group) and global hotel brands such as Marriott, Anantara and Banyan Tree. The top monthly sales increases per outlet achieved are THB 12 million for Copper Buffet and THB 9 million for Banyan Tree Hotel Bangkok.
In addition, Hungry Hub has also taken an unprecedented step in corporate dining market by providing fixed price offers and gourmet delivery service. Satisfying the behavioral needs and limitations during Covid-19, the service directly delivers food to the employees' houses. Leading corporate users includes LINE, Accenture, SCB, Kbank and PTTEP.
Mr. Surasit Sachdev, Co-Founder & CEO of Hungry Hub, reveals that "this year we will focus more on the luxury segment—be it the fine dining, the omakase, the chef table, as well as the restaurants/hotels that promise exceptional experiences to fit with our concept of special occasion offers. Our 12 months targets are to have 2,000 restaurant partners, generate THB 1 billion annually for our partners and to expand our services beyond Thailand."
"We are thriving to take a leading part in transforming the restaurant and hotel industry by providing personalized marketing, supporting knowledge exchange within the industry, creating long-term growth for Thai restaurant and hotel industry, as well as continuously sourcing the best-value and state of the art deals for the consumers."
Ms. Rajsuda Rungsiyakull, Senior Executive Vice President, Orion Project, PTT Oiland Retail Business PCL. (OR), reveals that OR establishes the early growth-stage fund ORZON Ventures to invest in both OR-related business and new business in the Mobility & Lifestyle sector in order to enhance the company's business strengths and create long-term growth. In accordance with OR's vision of "Empowering All toward Inclusive Growth" and Outside-In Growth, OR will draw on its strengths to help its Partners grow together. OR truly sees that its investment in Hungry Hub will fulfill Lifestyle Ecosystem, add values to F&B business in the long run while catering to the needs of the consumers for both Hungry Hub's partnered restaurants and those under OR's portfolios, making OR one crucial part in daily lives of consumers of all lifestyles.